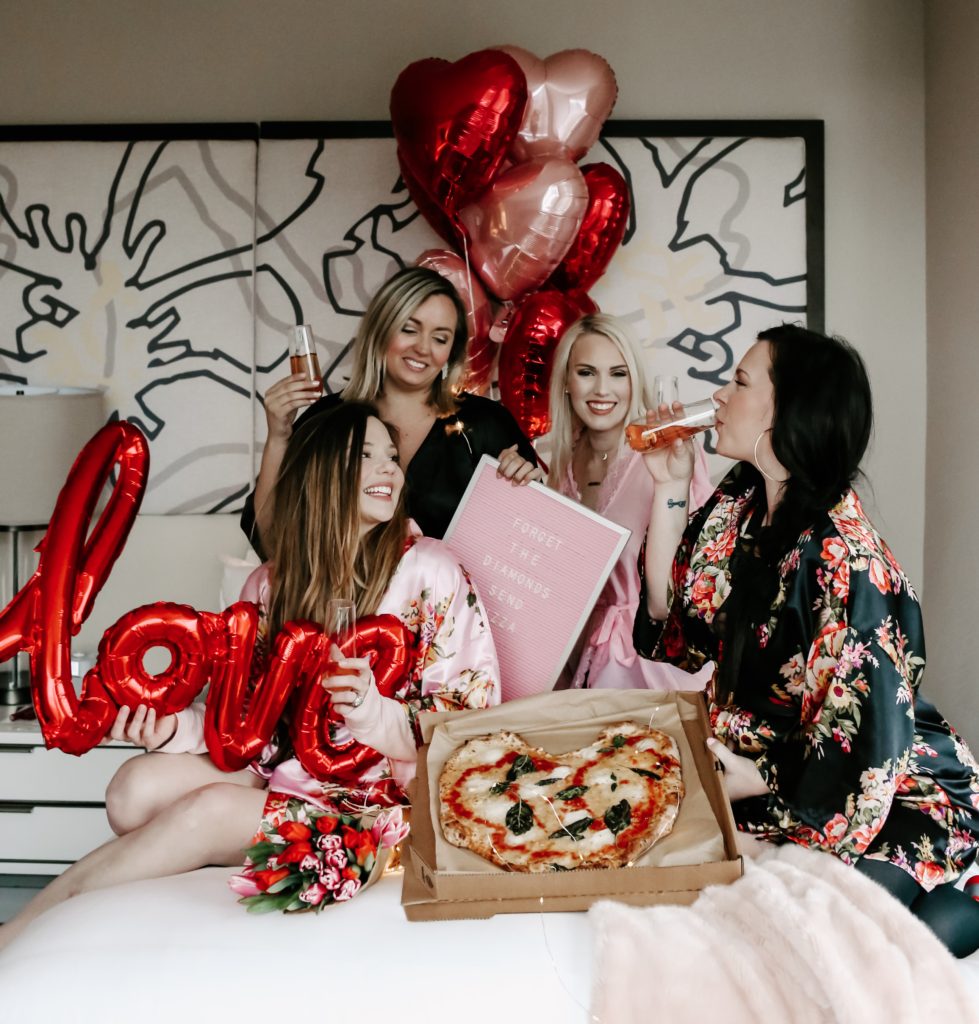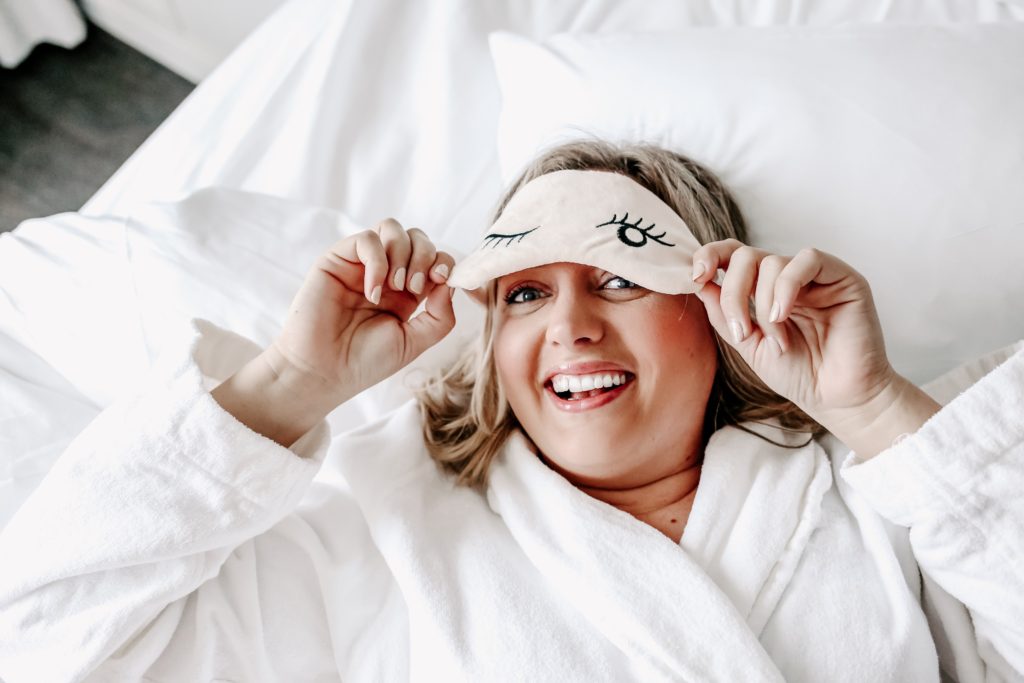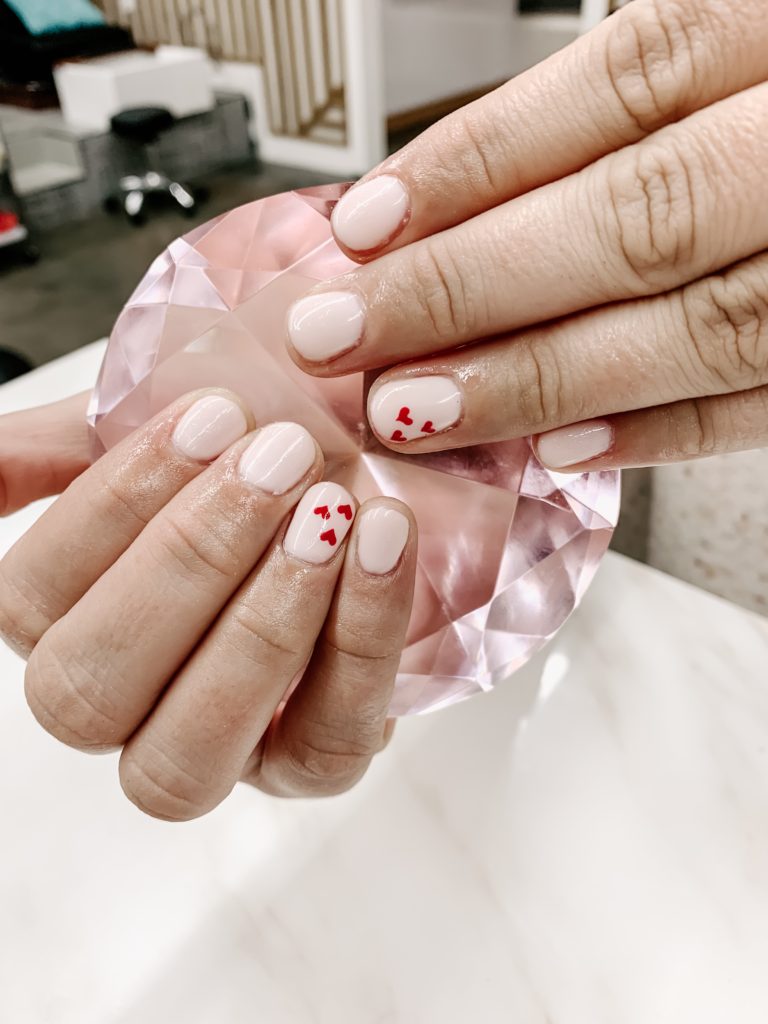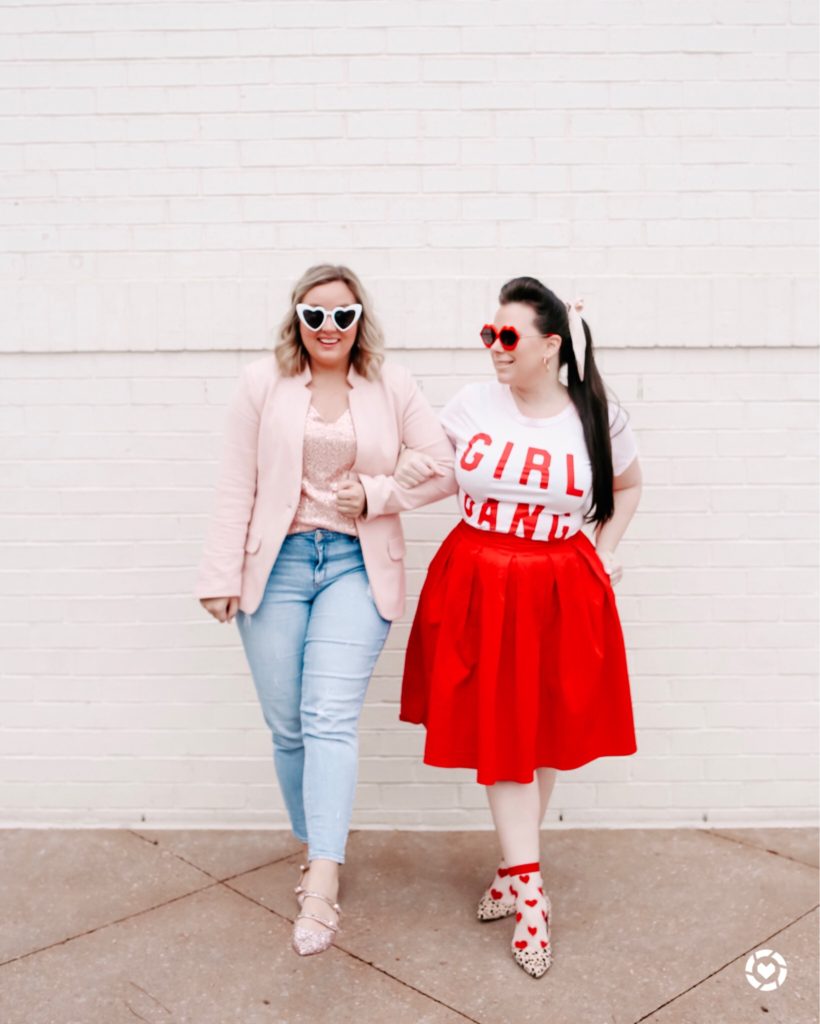 Valentine's Day week has arrived. Wondering what to wear or do? Don't worry I have you covered, just like chocolate strawberries. I am all about making plans with girlfriends during the month of love.
Having a staycation is always a great way to celebrate love and friendship. We had the best time exploring, eating, and staying at a fabulous hotel. That hotel life can just get you the relaxation you need to take on the next week.
I also love all the Valentine's Day snacks. Heart cookies, macaroons, lattes and of course heart shaped pizza. Enjoying these treats just makes the day more special and gives you quality time with someone you love. Being a single girl I am so thankful for all my friends who make special time for me on Valentine's Day.
Showing your self a little self LOVE is very important. I treated myself to getting my nails done this weekend. Its so nice to do special things for yourself. I also started a workout journey this month. I am not one to rush to the gym in January, I think the start of the year truly starts in February. So treat yourself, a friend, or your hubby to a day at the nail salon or spa.
Galentine's Day for me is celebrated all year long, I love supporting my girls. They lift me up and I can't thank them enough for always showing me the love. I know how great it feels to be noticed and cheered on by your friends so I make sure I do the same for them, during good and not so good times. I look forward to getting dressed up and having a lovely dinner with my girls this week. When you find your tribe don't let them go.
Love is not just celebrated one day a year and it's not a hallmark holiday. Valentine's Day has been celebrated since the A.D. 270. That's long before Hallmark was around. There are many versions of the history behind St. Valentiene. St. Valentine is the parton saint of lovers. He is a mysterious saint, he was known to marry young lovers in secret when marriage was banded by the Emperor of Rome. His death/ burial is his feast day February 14th. Sending Valentine's to your loved ones is celebrated all over the world. The Mother of Valentines Day, Ester Howland was the first to mass produce valentines in America. She was known for her elaborate cards made with real lace, ribbon, and colorful pictures known as scraps. It is estimated that 145 million valentines day cards are sent each year. There is still time to grab your loved ones a card, make sure you sign it " From Your Valentine".