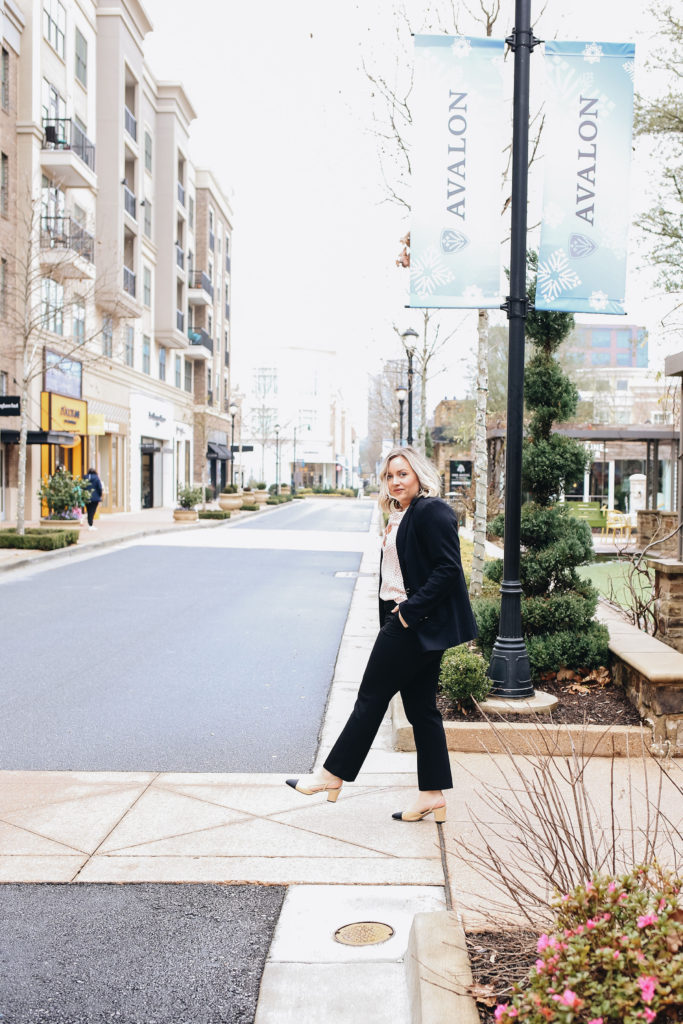 Work Work Work Work Work Work. We spend 8 of our 24 hours working. So we better be dressed to impress am I right? As many of you know I recently changed careers back in April of 2018. I made the switch from dressing casually to a business casual work wear dress code. I had to start building my closer for work from scratch.
My first outfit was a pair of black pants and a great fitting black blazer. "My motto is I will wear black until they make something darker" said by the darling Wednesday Adams. Having those basics in your closet can help you build any workday look. I love my loft black pants so much I have 3 pairs, I always like to have a pair on hand. A black suit can also be worn all four seasons. You just change out the blouse or sweater and you are ready for any day of the year. I also love mixing holidays with my work wear looks. My heart print blouse under my classic black suit is a great way to be festive while still looking great for work.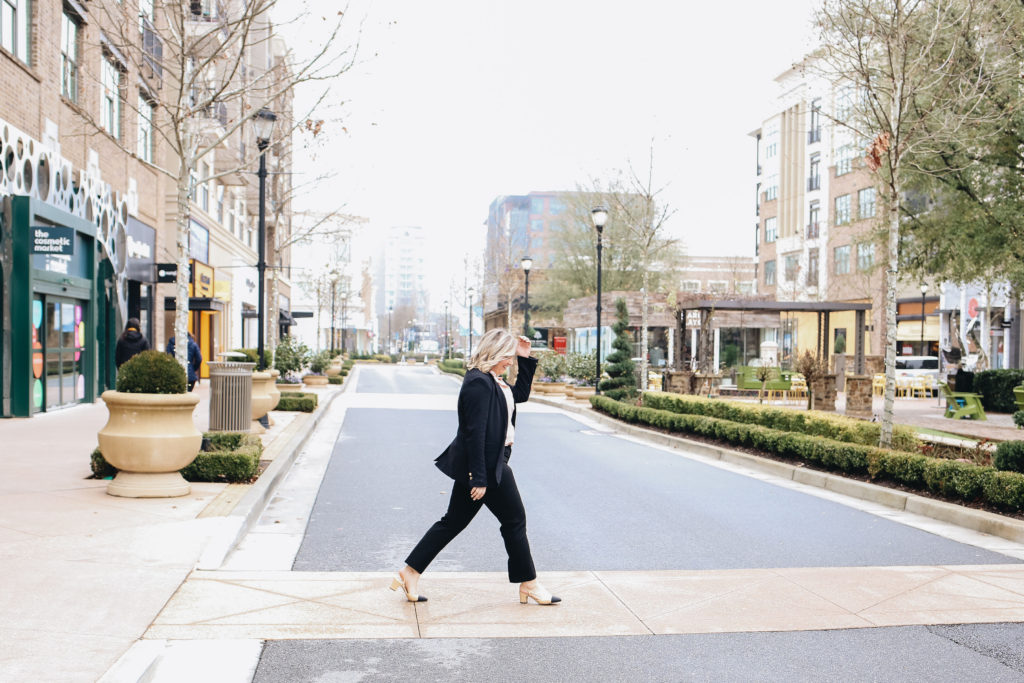 Being in outside sales, dressing weather appropriate is a daily concern. One of the hardest parts of getting dressed in early spring is wanting spring colors while keeping warm. I am loving the spring sweater selection at Loft. Beautiful shades of pale blue and blush are perfect for these transition months. I love when a color pairs with black, denim, and white. Then it ensures it will move through the months, days, and weekends.
Many of you have interviews coming up and are wondering what to wear. Times have changed and there are lots of options to make you stand out above the crowd. I always love a power suit, a solid or classic plaid makes a powerful look when going for your girl boss job. I think a new trend could be adding a scarf or pin to a classic suit or solid color dress. The resume is perfect, your ready for the interview, and adding a bold accessory is the perfect way to make you stand out and be memorable.
Good luck on your interviews, sales goals, and business ventures ladies. You are all girl bosses and now have the tools to make a fabulous work wardrobe.
"No matter how you feel, get up, get dressed, and show up"
See below all my favorite pieces to build a great work wardrobe.