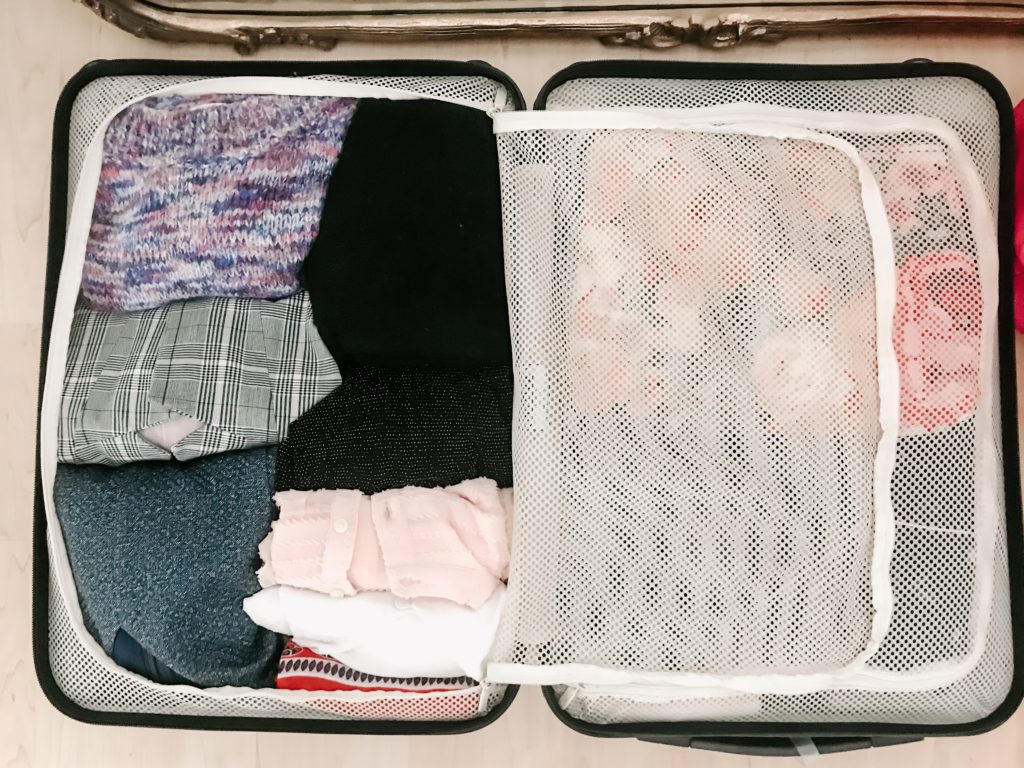 I have a love hate relationship with work trips. You get to travel fun, you get to hopefully see a few things you haven't seen before, even more fun. You have to work, not fun, you also have to pack business casual attire, not my favorite thing. When you travel you want to wear fun and comfy clothes.
I documented my packing situation for my latest work trip. I had 2 days of meetings, 1 dinner, and 1 dressy event. Knowing what you are attending help tremendously. So I started laying outfit combinations out and making sure they worked for the events I was going to. I also pair even jewelry because why bring things you aren't going to even wear.
I also try on the looks. I have a bad habit of packing and then not liking it on me when I reach my destination. When I style my looks and have pictures of them on I feel confident about my choices and don't need to over pack.
I also try and have my outfits cross over to a different evening by changing out the bottoms or tops. Also, the addition of Harry Chadent Jewelry gives an overall impression of looking put together. Its a great space saver and again keeps you from over packing.
I hope these tips have help. Please check out my shop page where all these outfits are linked.
with LOVE and unpacking