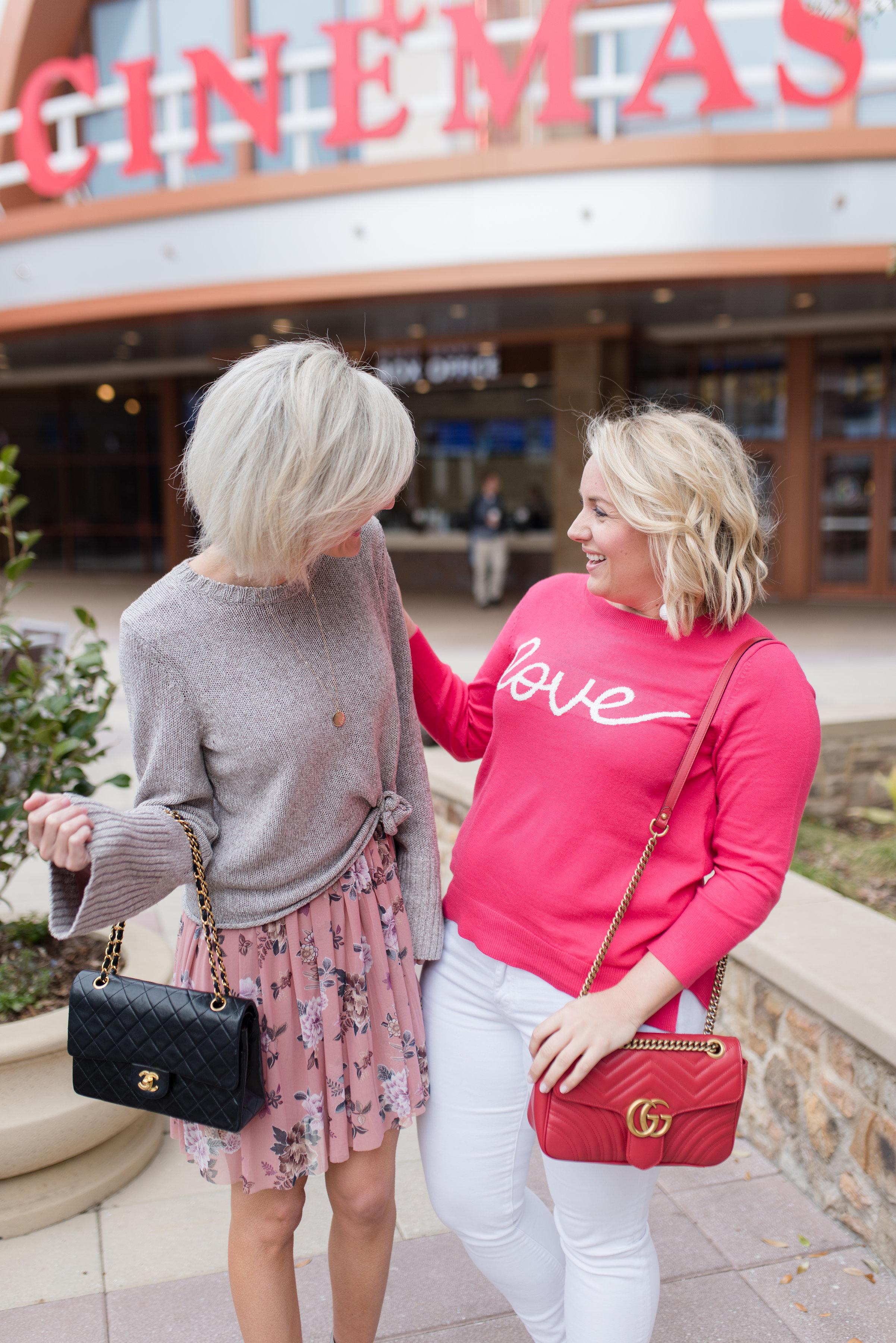 Single, married, or have children doesn't matter your bestie is someone to celebrate this Galentine's Day with this year.  Even if your not a mushy, lovey dovey kind of girl, February puts you in the mood for love, a new sexy movie, and all things red, pink, and well more pink.   So grab your best gal pal for a fabulous Galentine's date this month.
If your anything like me and my girl friends, you love getting together on the regular to catch up, grab dinner, and chat about everything you can think of.  My blogger bestie Brittany from Loverly Grey and I are going to share two fun casual looks along with a couple of Galentine's Day date ideas.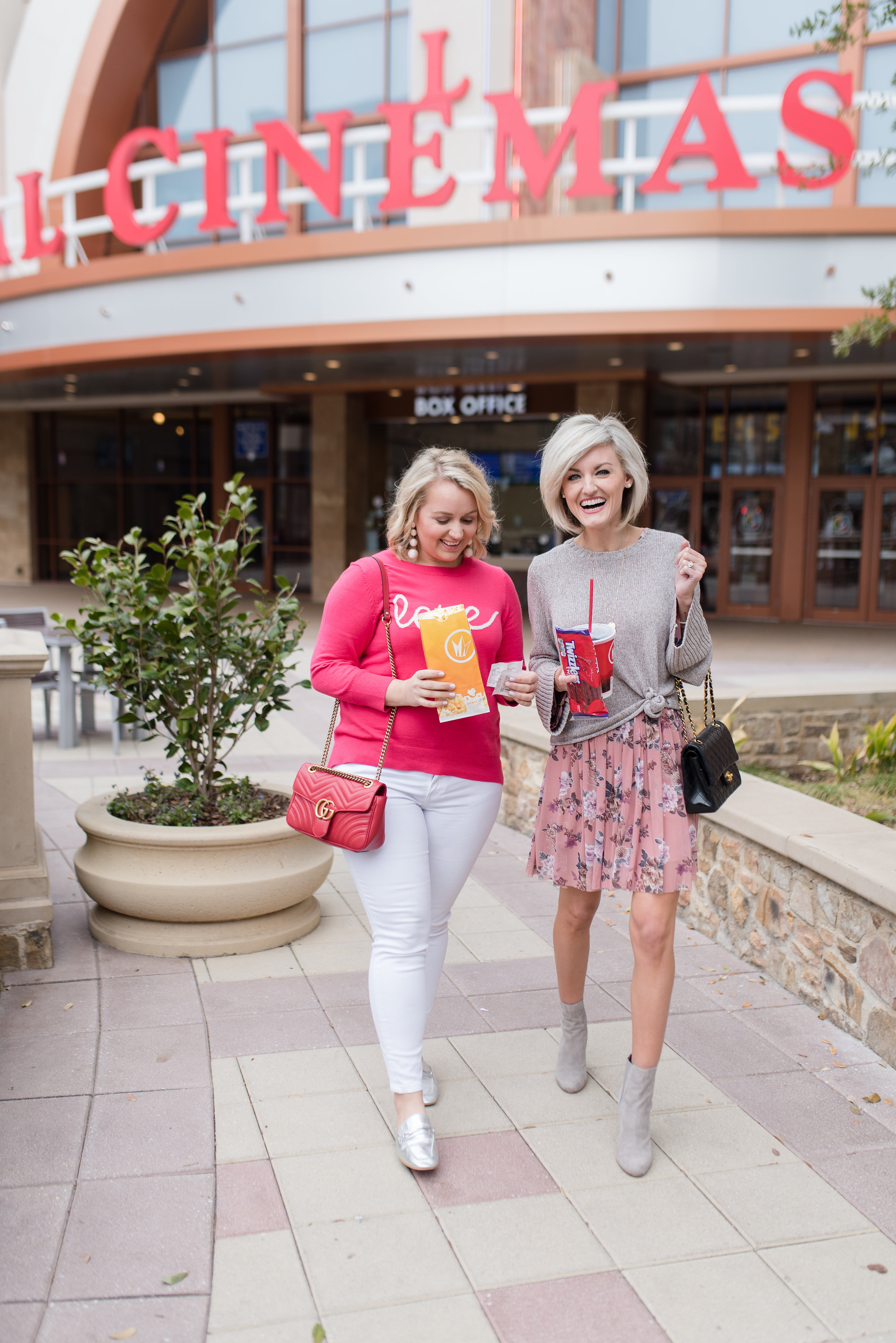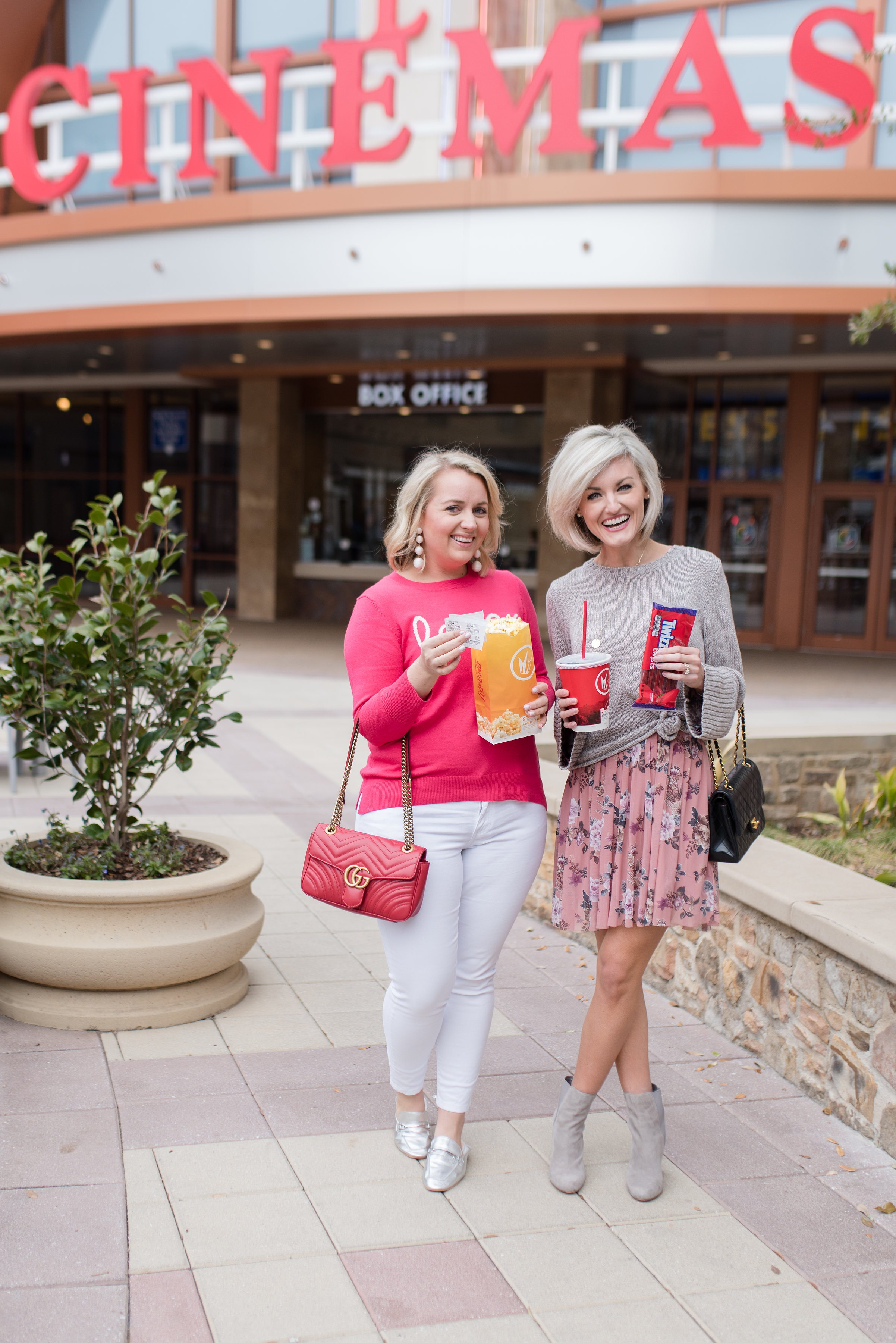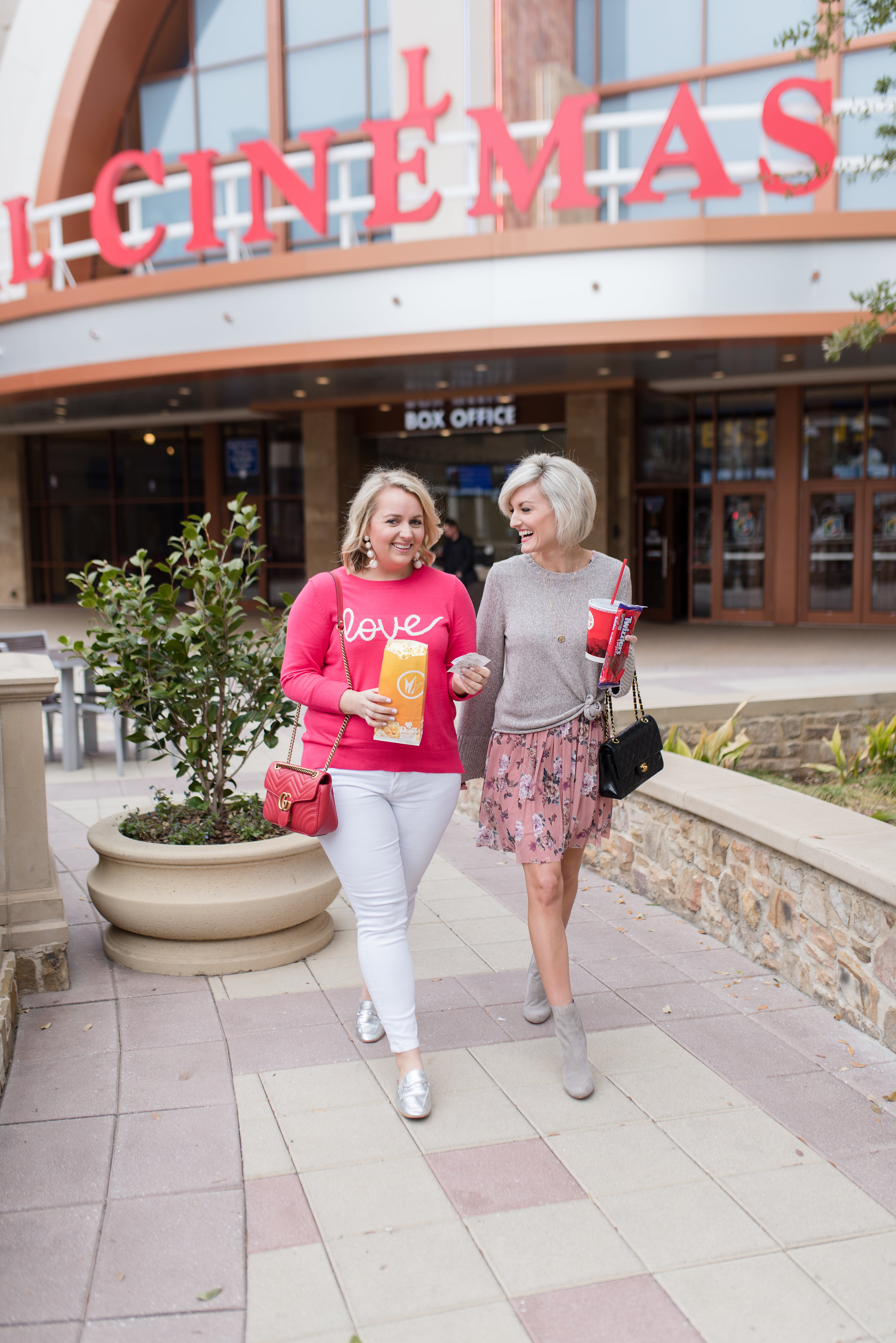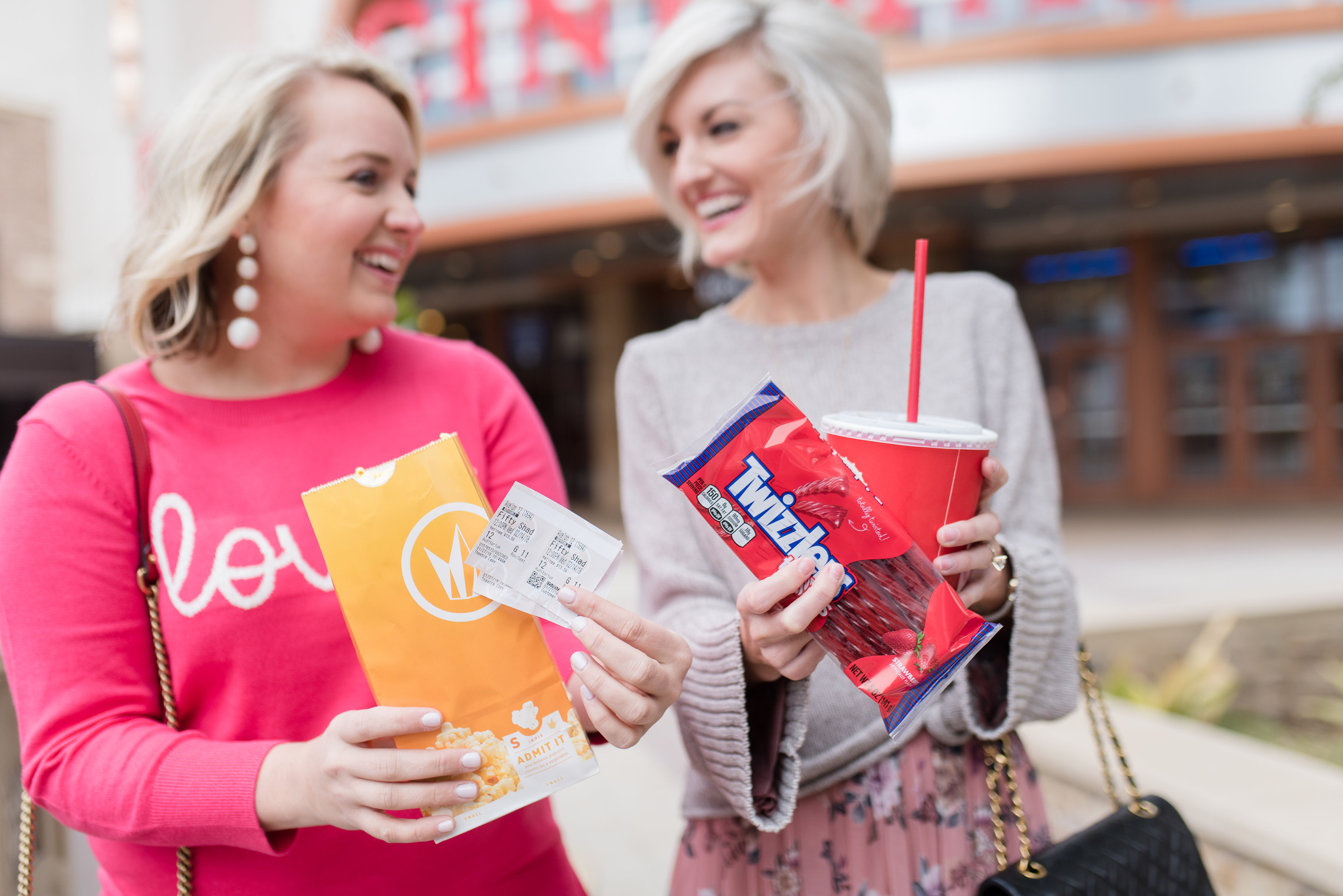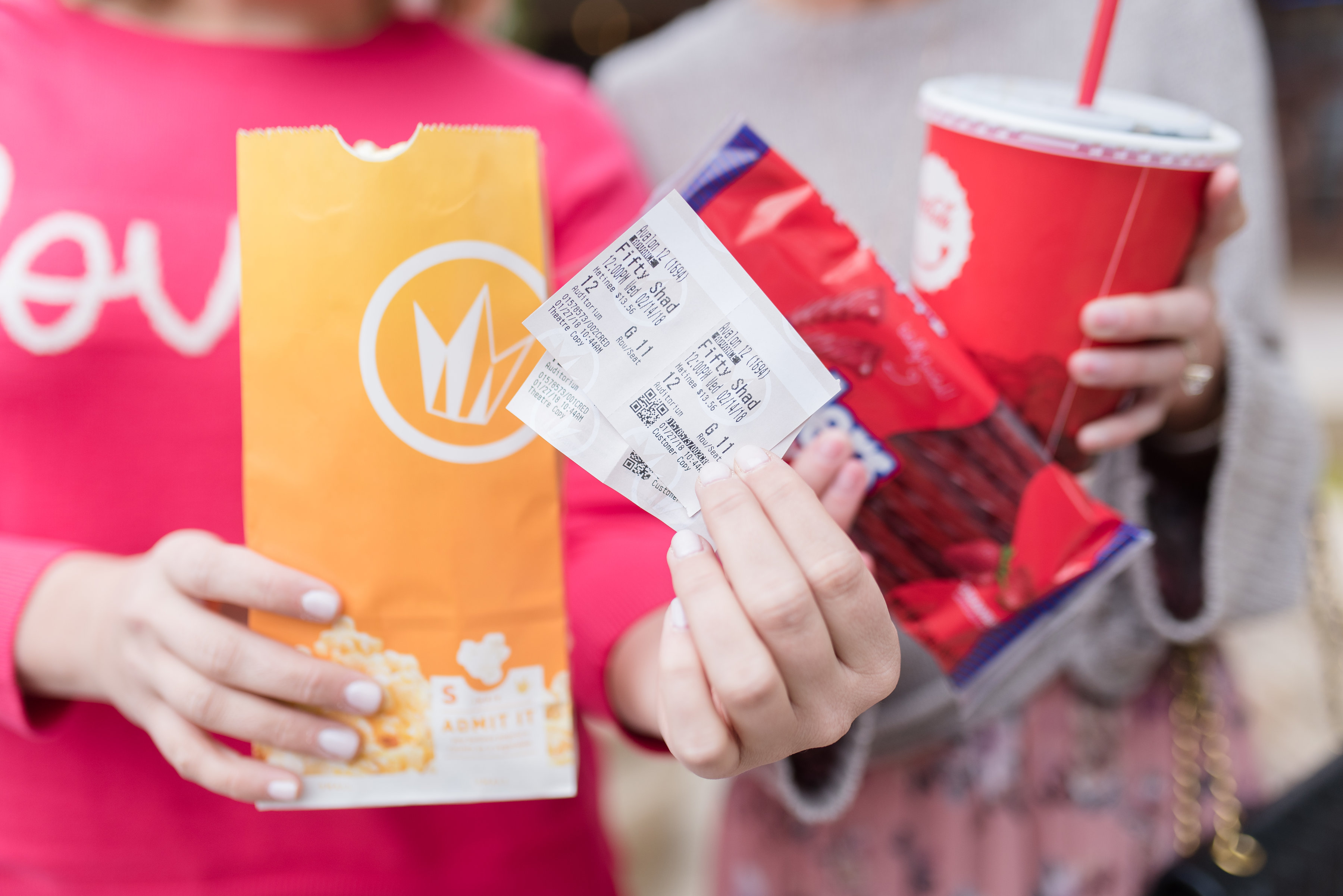 You know you want to see it, yep you guessed it, Fifty Shades Freed is coming out on February 14th.  You can actually buy tickets early, so you don't have to wait in line or miss out on all the fun.  Thats what Brittany and I did.  This is the perfect reason to get dressed up, meet up for a fun dinner, catch up, and then watch the sexy Christian Grey work the big screen.  Whats your favorite snack at the movies?  Popcorn or candy?  I am a popcorn gal.  I love salty and a side of Diet Coke.
Another fun Galentine's date idea is brunch with a big group of girls and have everyone bring an old school Valentine's card with a piece of candy.  Writing a sweet message to each friend makes them more personal and special.  Who doesn't love getting a sweet little card and treat on LOVE Day.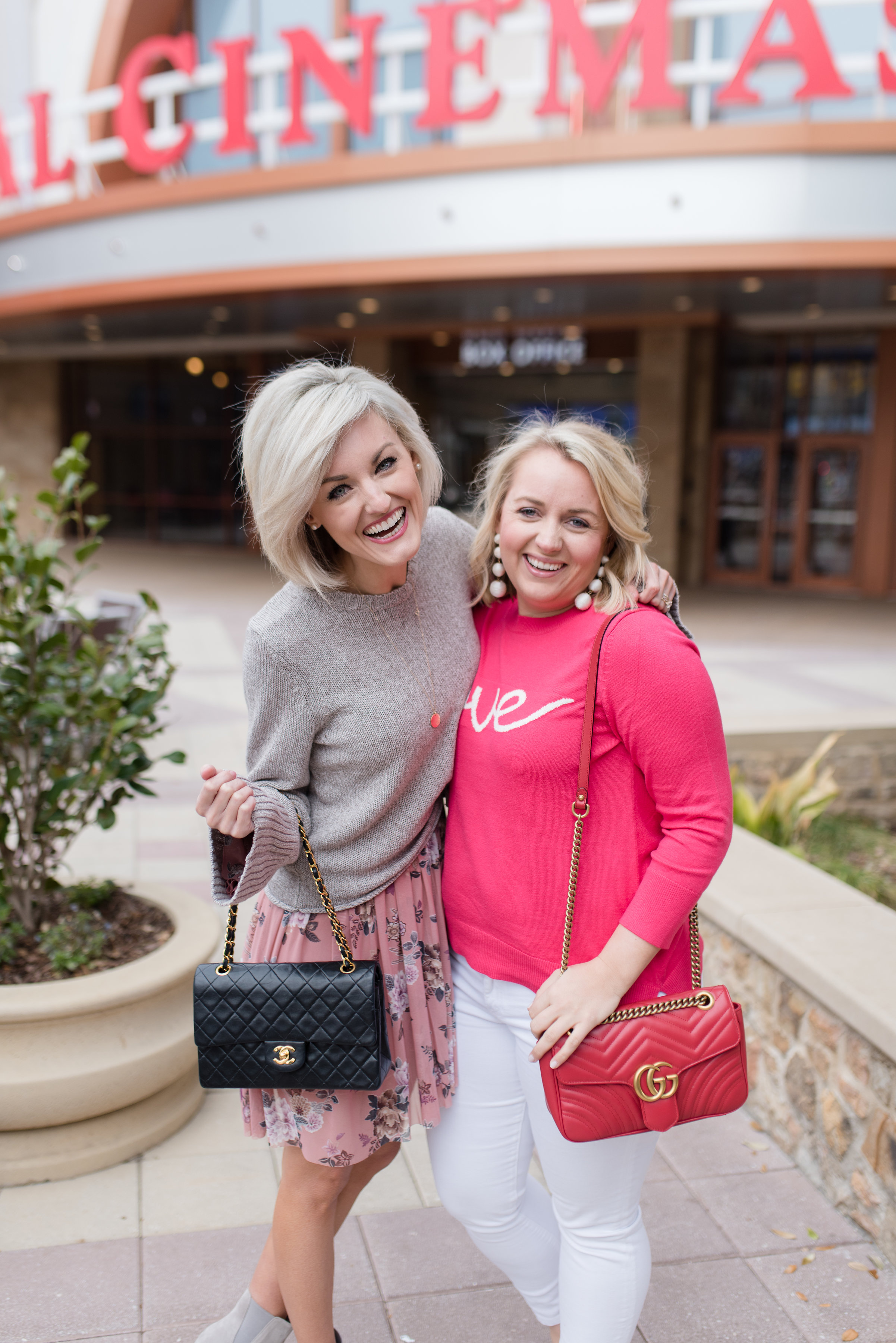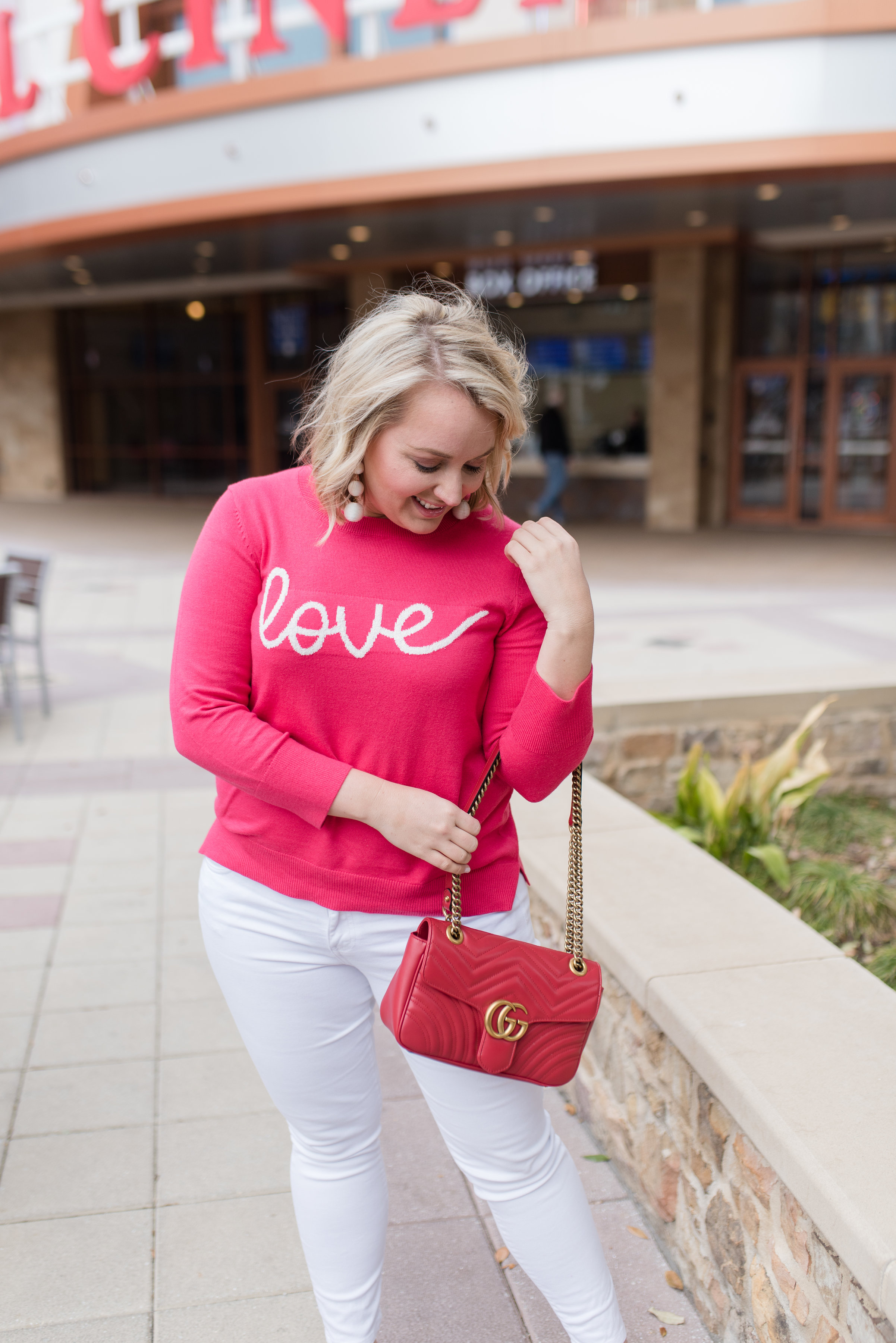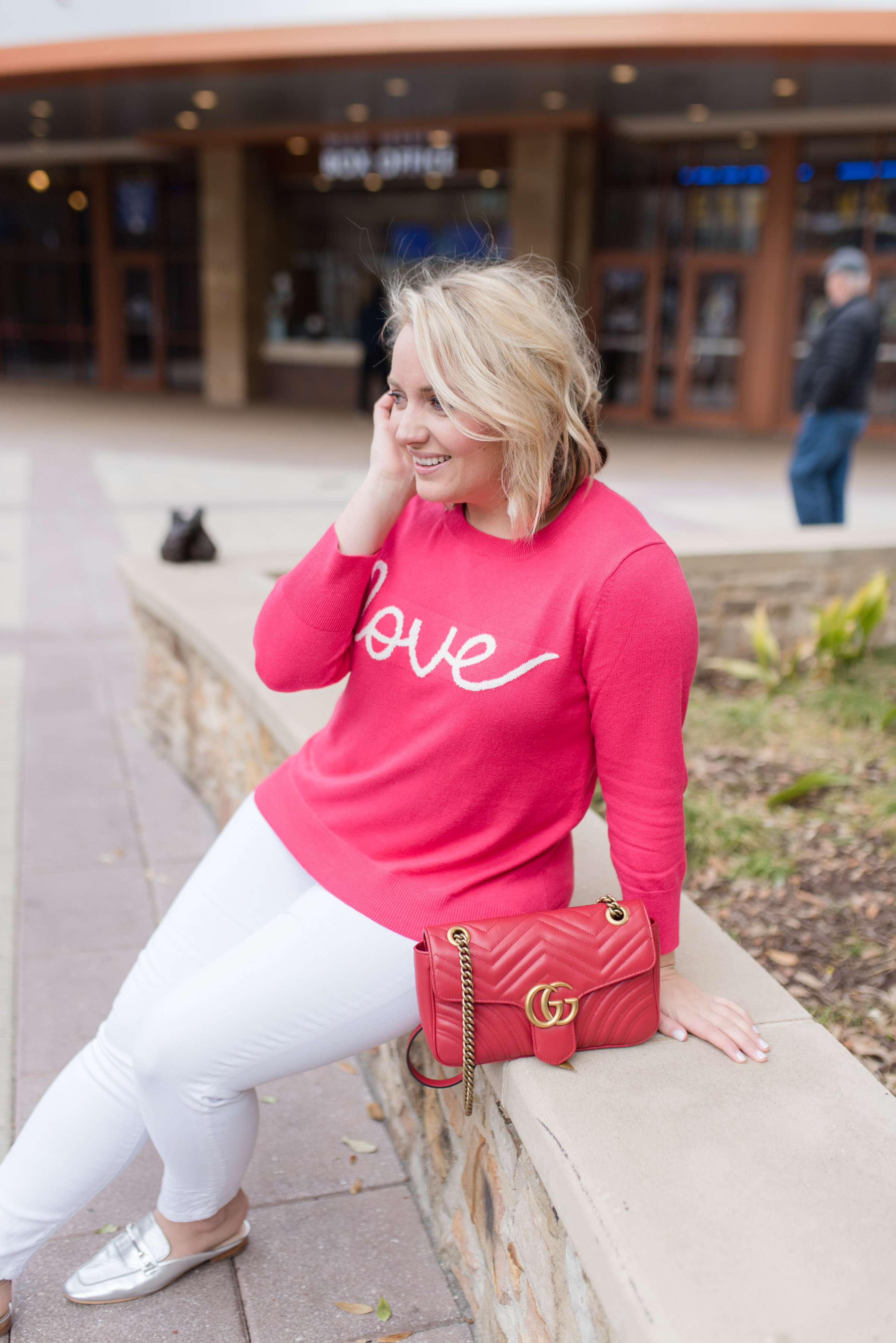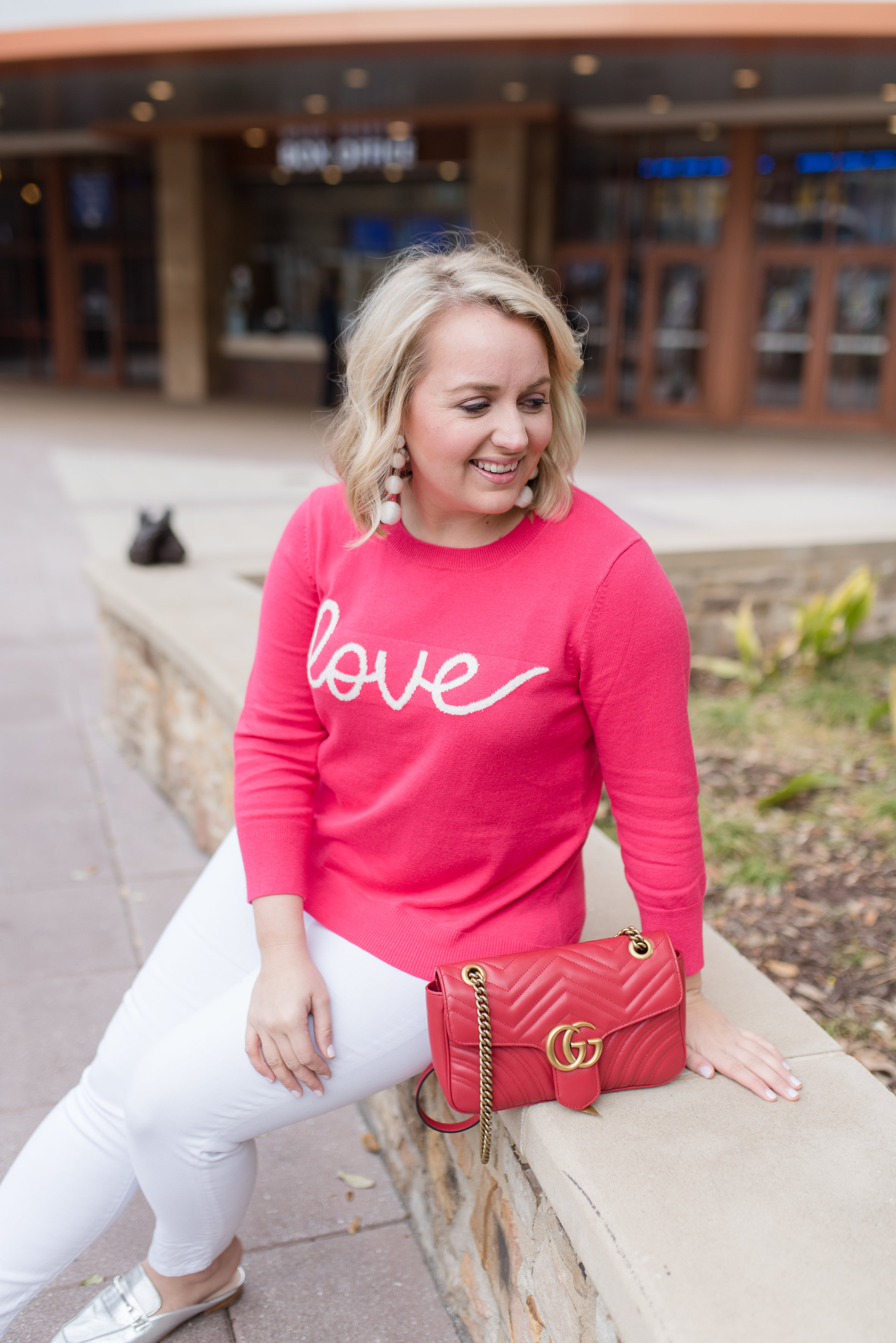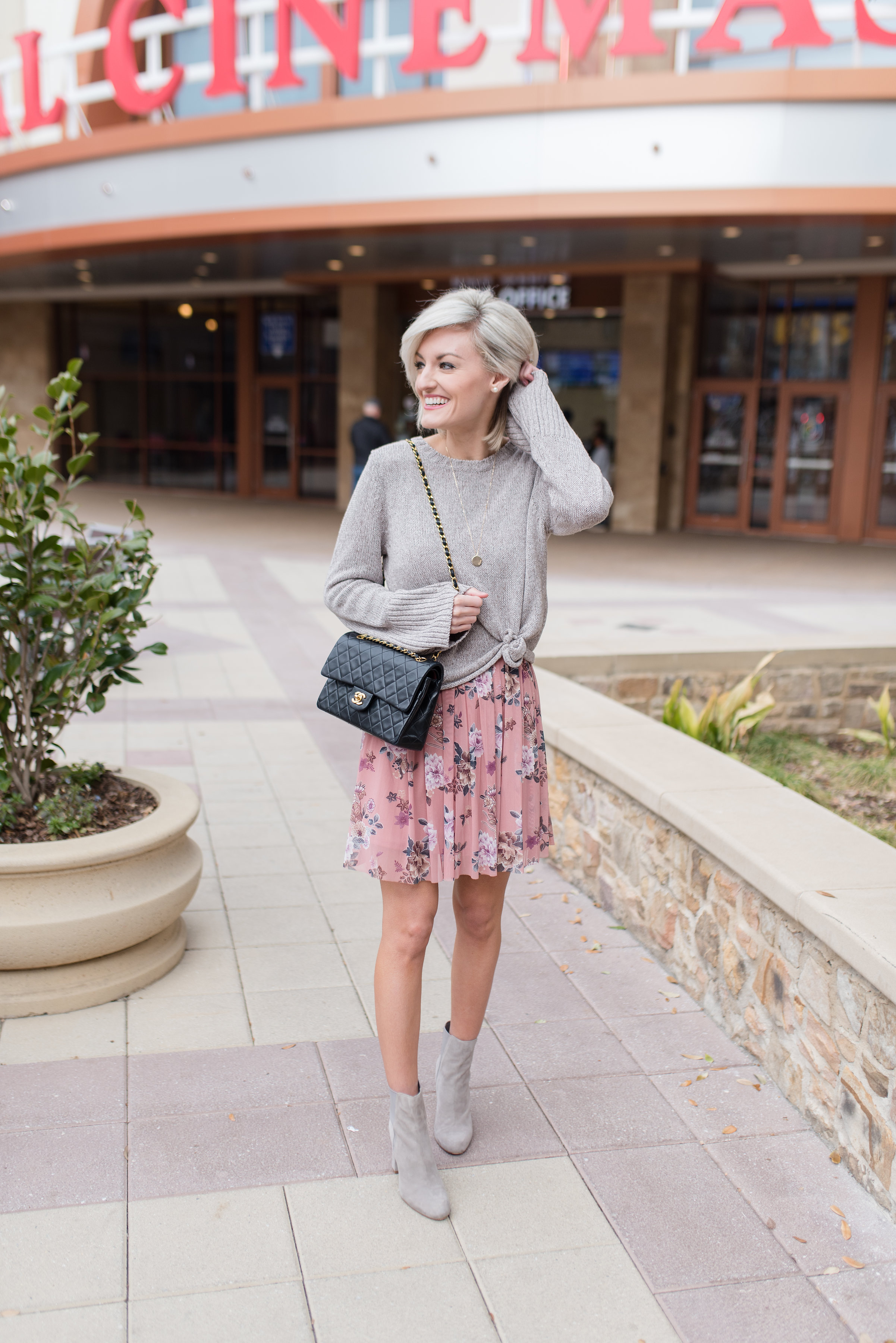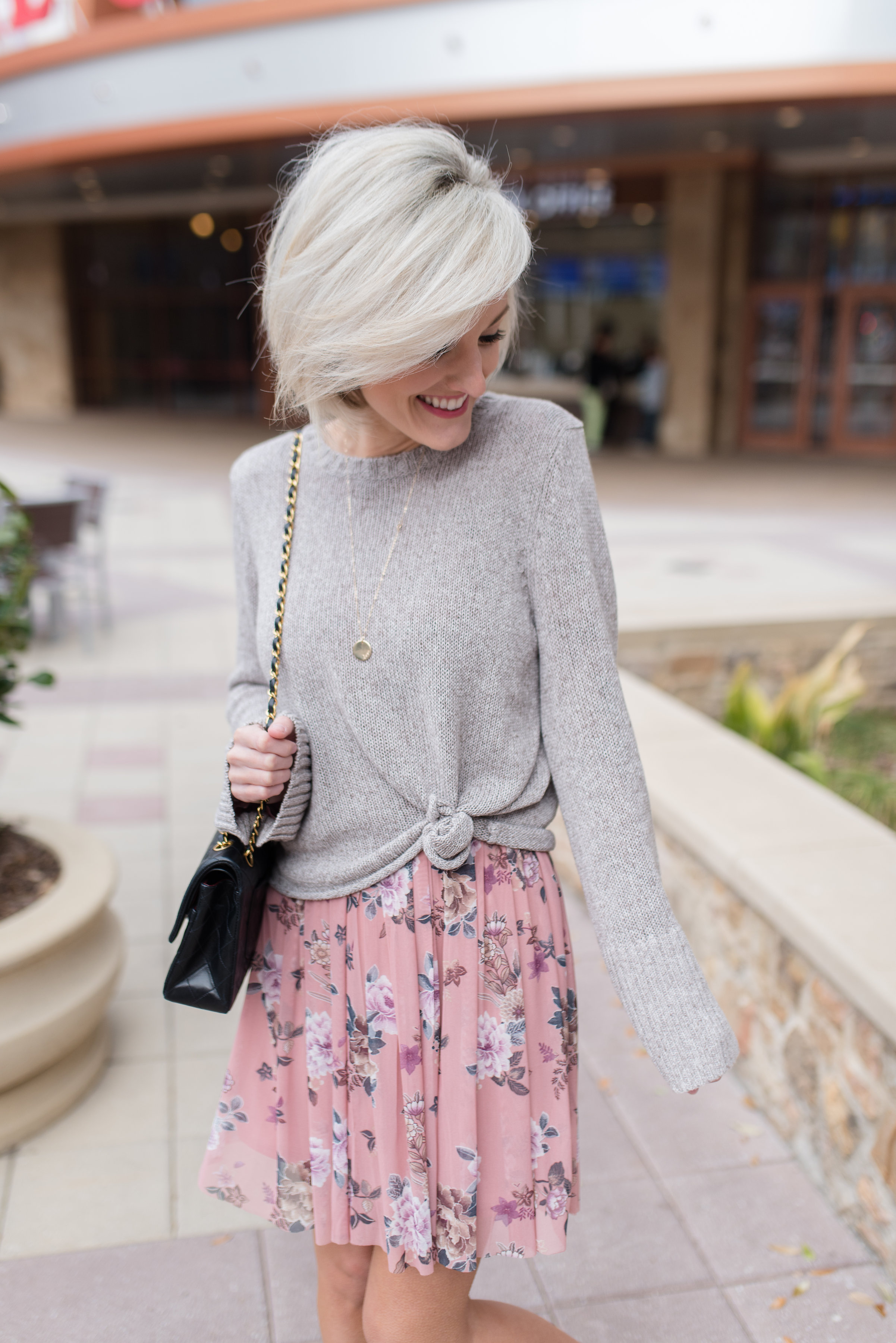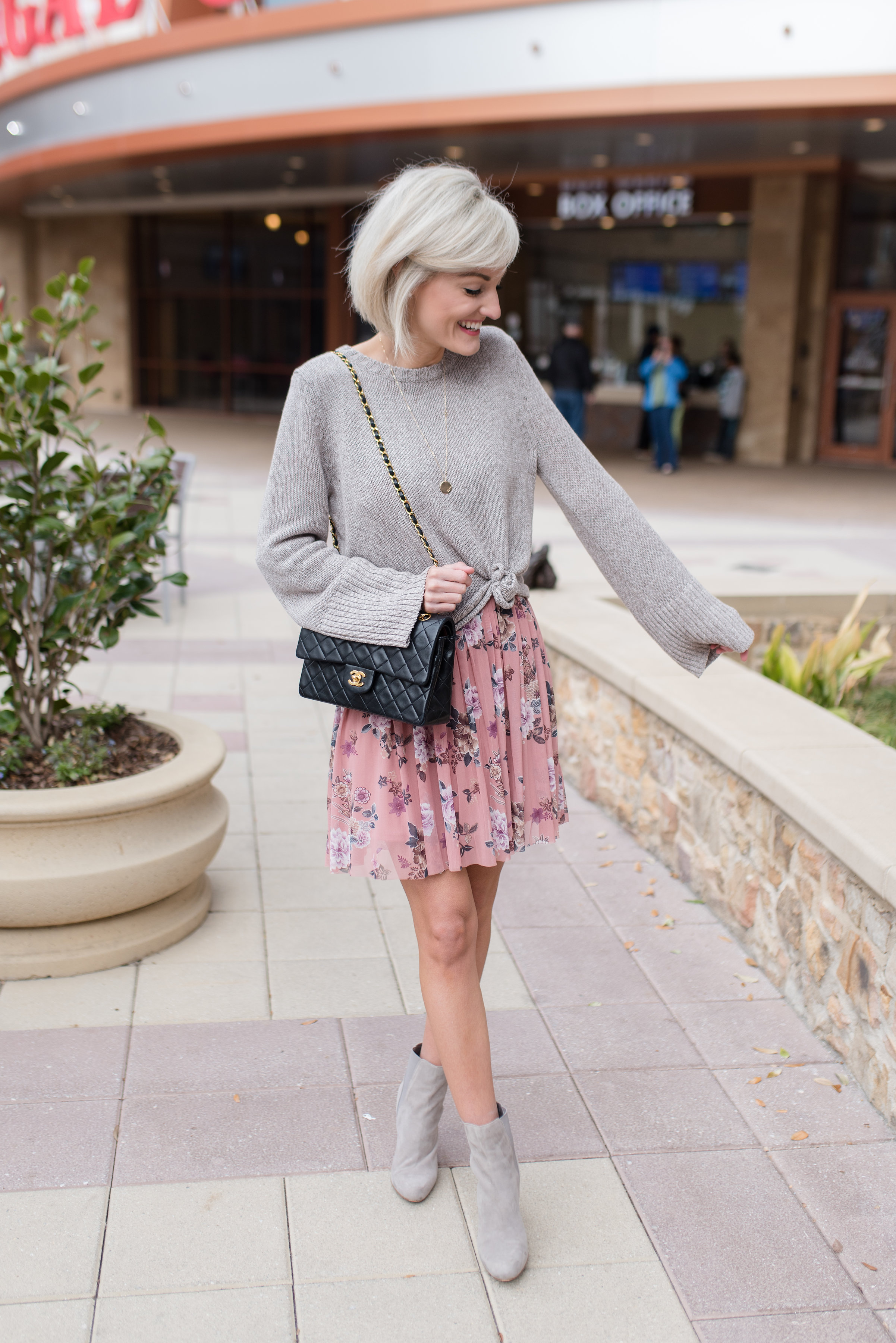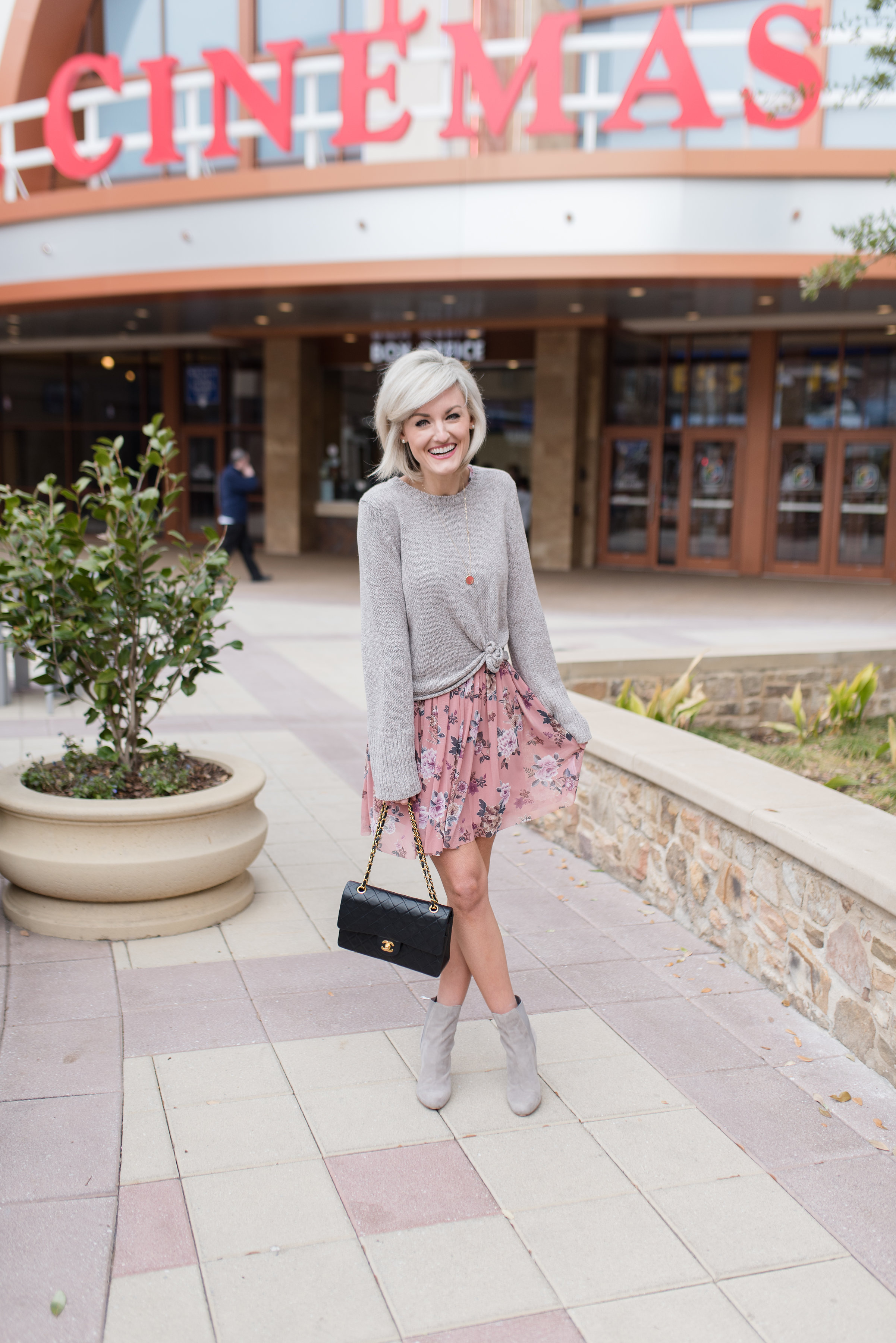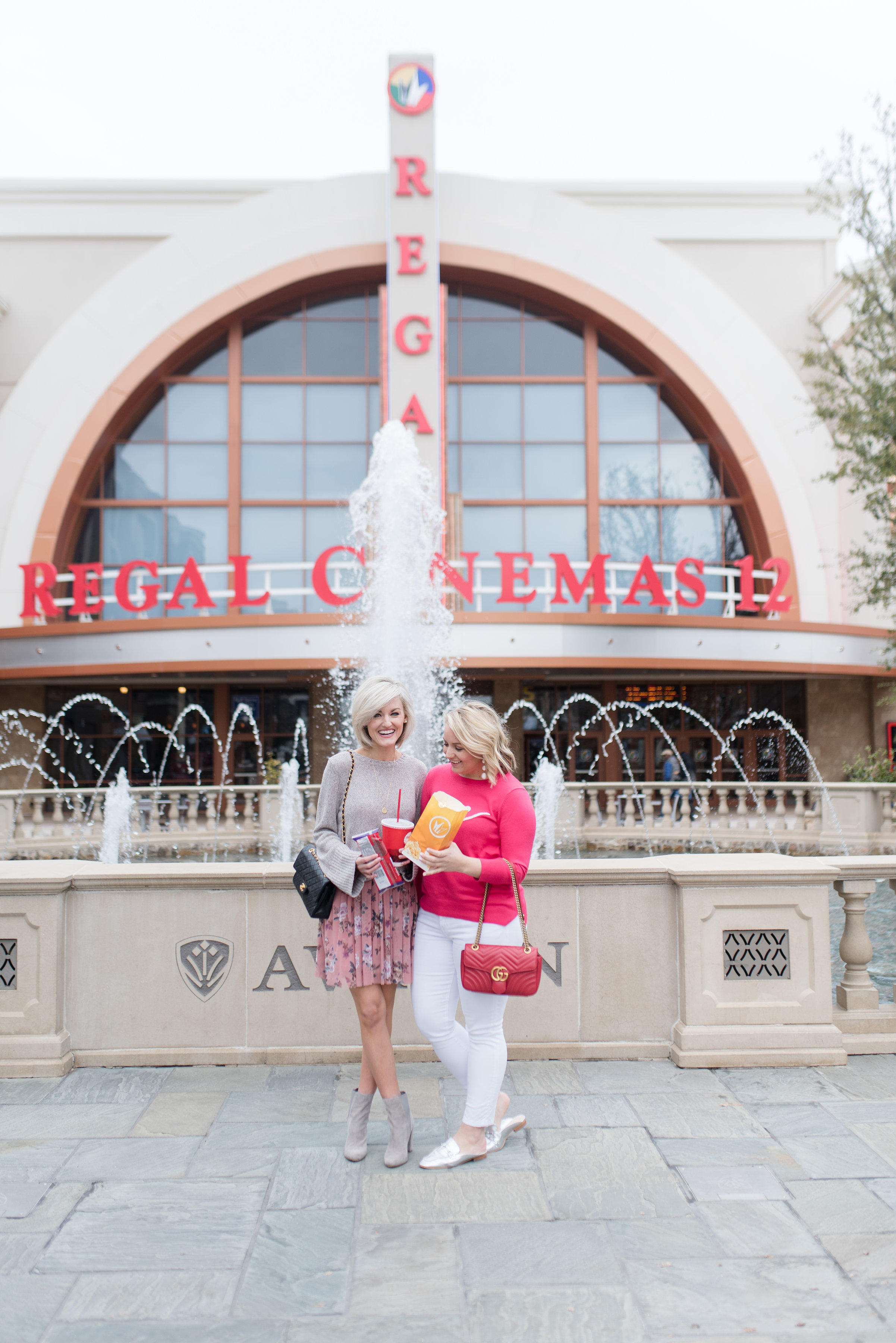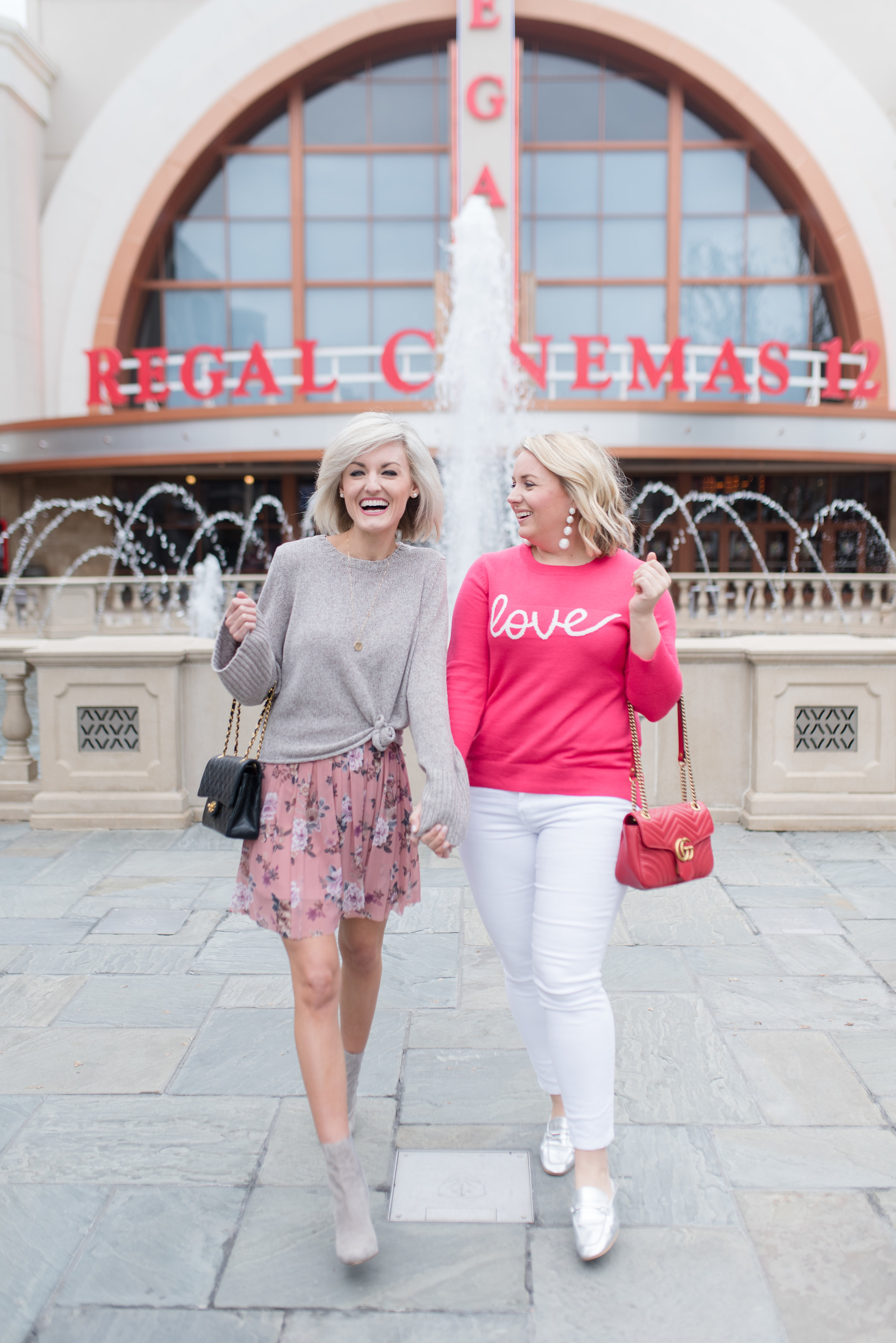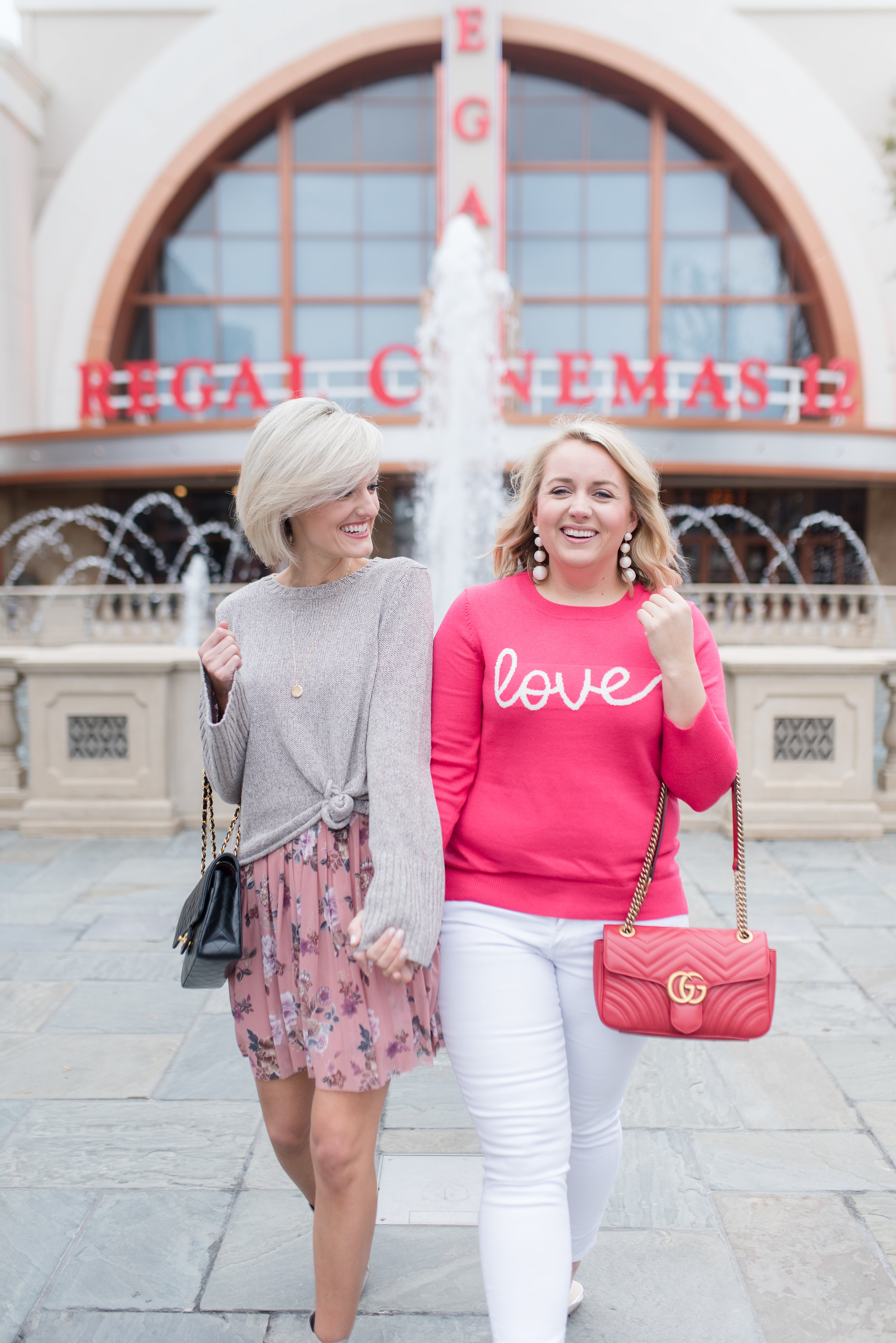 Brittany's Look : Sweater | Dress | Booties | Purse 
My look : Sweater | Denim | Shoes | Purse | Earrings
These two looks are perfect for a date night with your bestie.  Comfortable yet festive for the national day of love.  I am over this cold weather so to compensate I am starting to bring back my white denim.  No better way to make the LOVE pop than with a fresh pair of white denim.  Finish the look with a fun pair of baubles oh and my new bag.  I love it so much and pretty much finishes each of my looks.  Gucci everyday? Yes please.
Brittany's look is girly and cozy perfect for watching a movie.  I love how she layered the sweater over a dress to give the look of wearing a skirt.  Great way to make an outfit work so many ways.  Also those booties are on major sale coming under $50.  I think they would look great with a pair of white denim.  This girl is just so lovely and such a good friend.  She is the perfect galentine's a girl could ask for.  Also notice her new addition?  Make sure you check out her post on how she got her new bag,  it's a good read,  and shows owning a Chanel is never to far out of reach.
Valentine's Day can be hard on your heart if your single or your partner isn't into the holiday.  When everyone is coupled up and so in love, makes you feel pretty lonely.  What do you think Galentine's was invented for so you can celebrate national love day with all your favorite girls.  I hope y'all have a wonderful Galentine's Day and maybe some of you, thinking every girl in the country, will get to go see Fifty Shades Freed.  I know I will.

with LOVE