Nordstrom Anniversary Sale has started and this year is no different. Great finds for the fall, winter, and holidays. This is what makes shopping the Nordstrom Anniversary Sale so special, getting items for the upcoming season on SALE.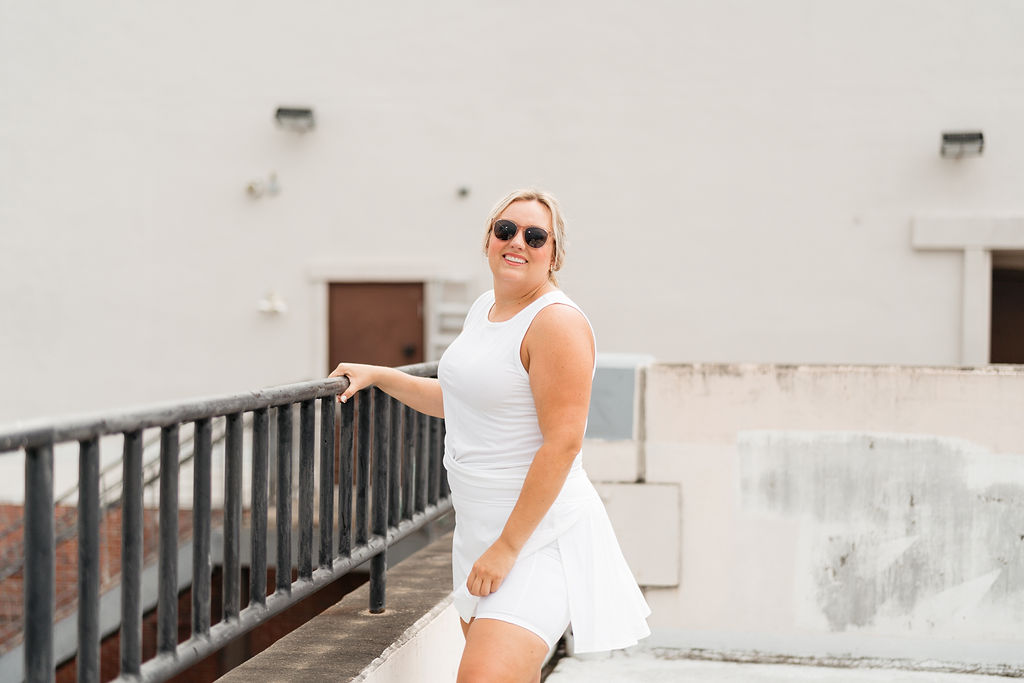 Since last year, I have now moved back to Pensacola and my needs are a little different. I am in Florida and looking for coats and sweaters was not a high priority for me this year. I focused more on other staple pieces.
So let's get to the good stuff. Sharing what I bought, outfits I made, and tops picks per category.
What I Bought . . .
FREE PEOPLE
Free People is always top of mind when it comes to the Anniversary Sale. High-priced items that are up to 50% off is always fun and a great deal!
I loved this long sleeve white top as soon as I saw it and I knew it was going in my cart!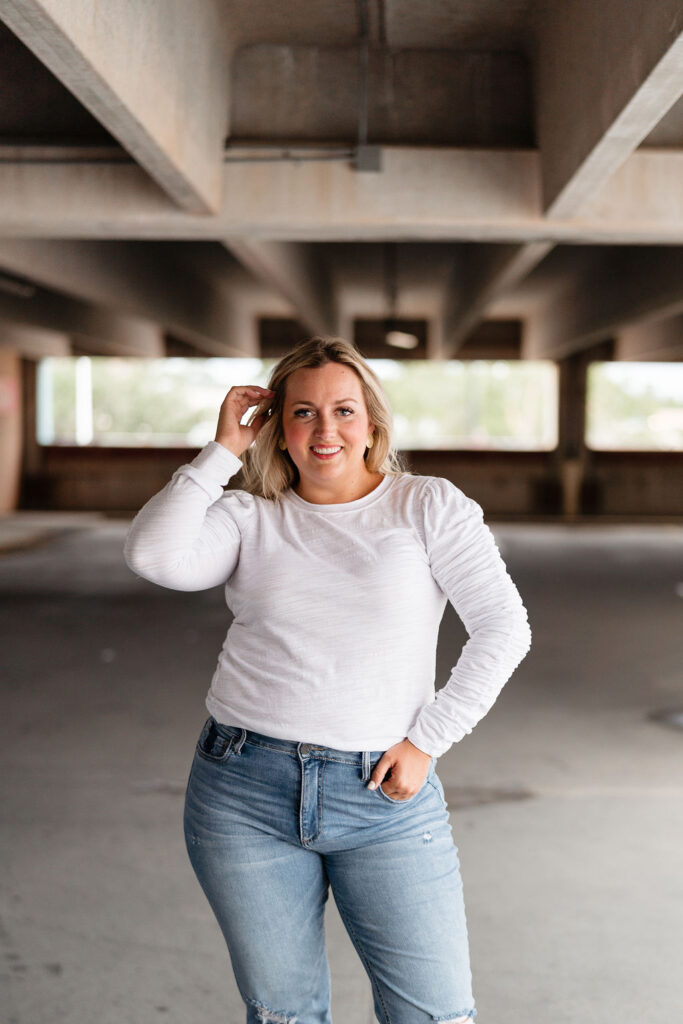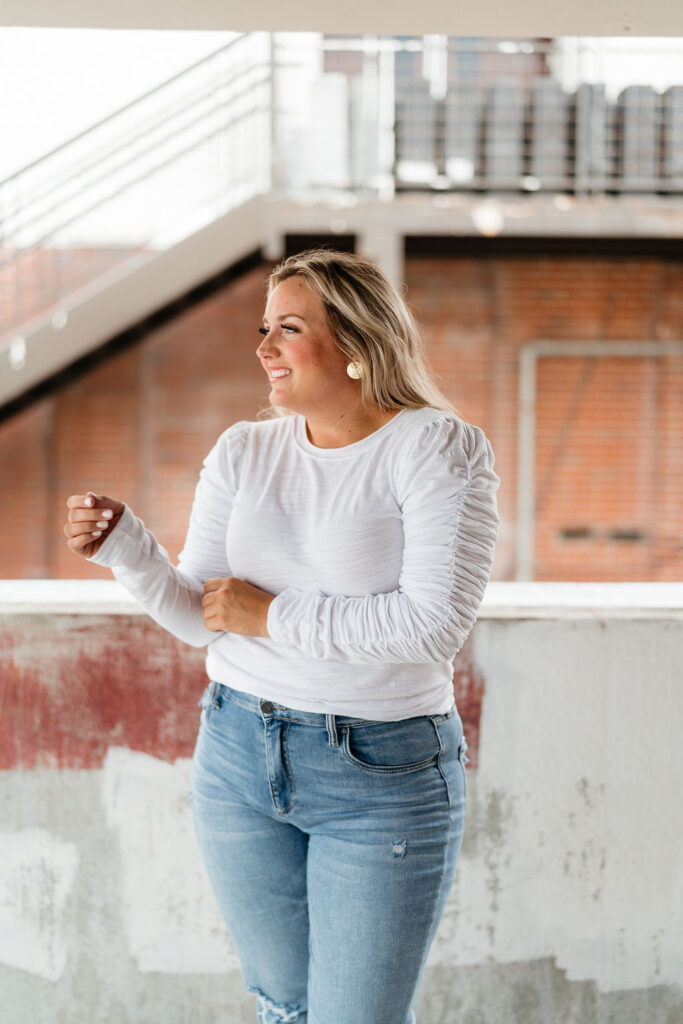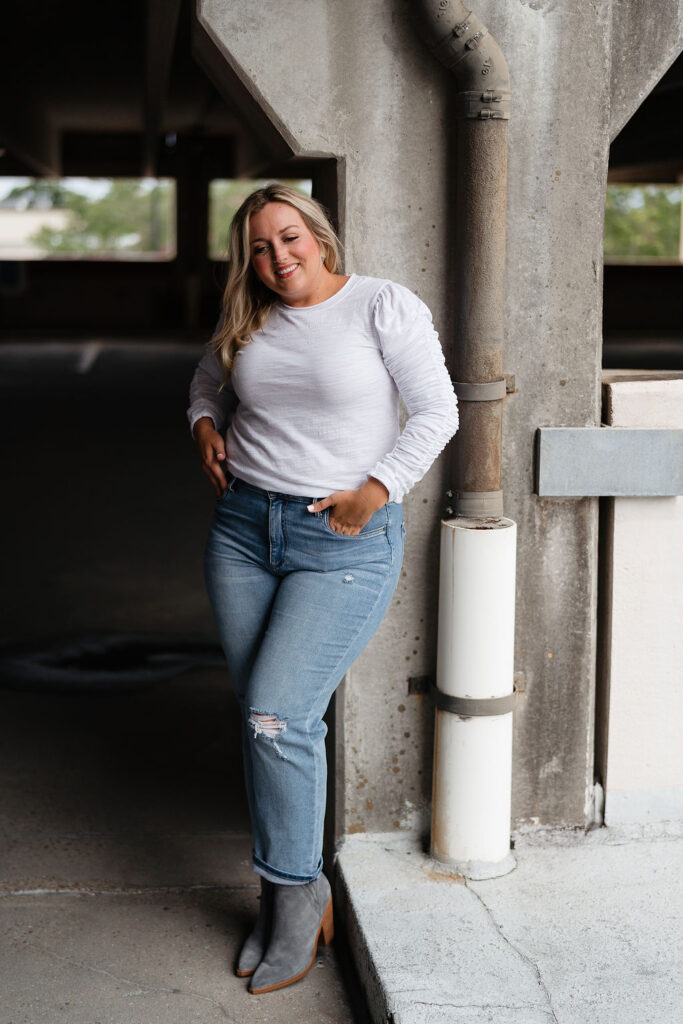 Size: Large, Runs TTS
Details: Very flattering and fits great. Can be paired with jeans, joggers, and work pants. Rock this top on a date night or layered with a fun coat or vest with leather coated joggers.
Here are a few of my other favorite Free People picks from the Nordstrom Anniversary Sale

BOOTIES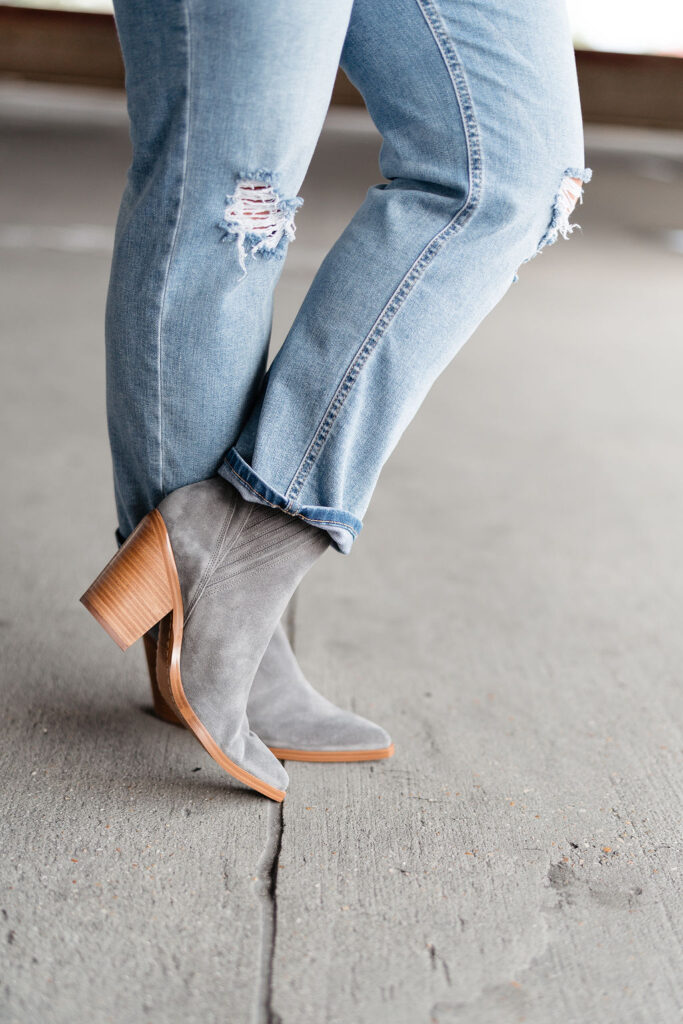 Size: Got my normal size 9, Runs TTS.
Details: These booties come in a variety of colors and are a true closet staple. If you have a neutral bootie in your closet going for this blue/grey pair is a fun way to add some color to your shoe collection.
See a few other booties I ordered too.
SPANX
I typically add another pair of Spanx to my closet during the sale but this year I added the skort!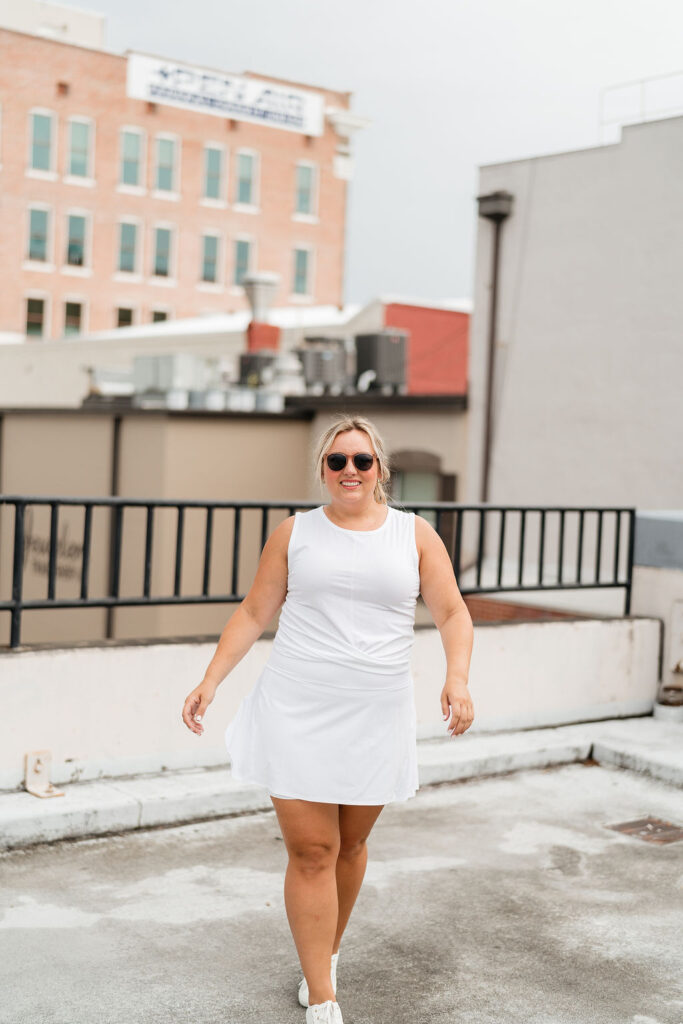 Size: Wearing a size xl and also got a size large, prefer the size large.
Details: This skirt is perfect for all things tennis and running errands. This fabric is great and the fit is amazing. Curvy girl approved.
See a few of my other favorite Spanx Items that are part of the sale.
COZY EVERYTHING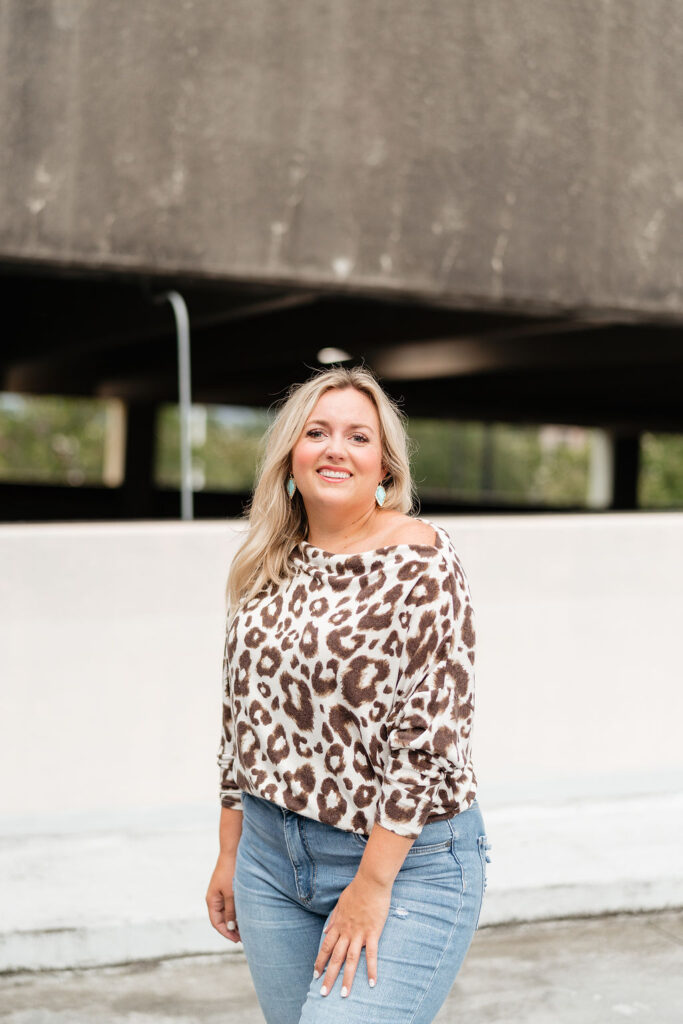 Gibsonlook Leopard Print Top and Turquoise Earrings
Size: Large
Details: Very soft off-the-shoulder top. Comes in color options. Pairs great with denim, work pants, or cozy matching lounge pants.
See a few of my other favorite cozy finds:
Another Nordstrom Anniversary Sale favorite is the Barefoot Dreams blanket. You will love how soft and cozy this blanket it and the entire family will fight over it. The leopard option is my personal favorite as it adds a design aspect to the space.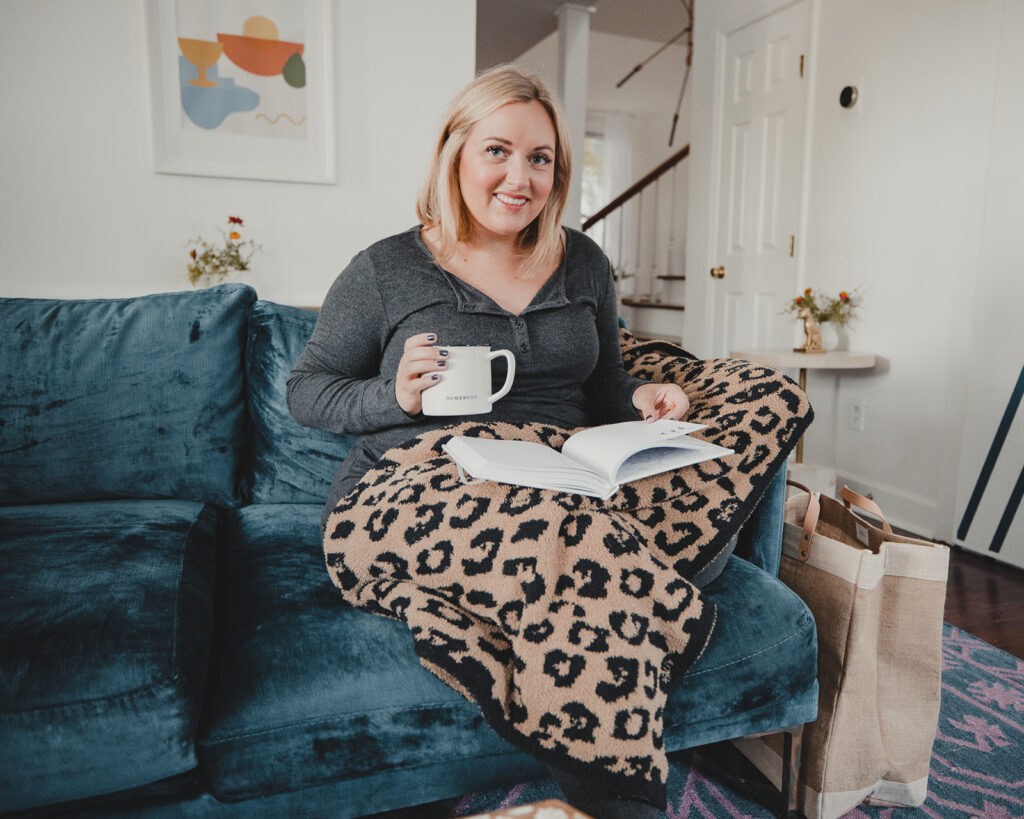 Check out these favorite looks with styles that returned this year.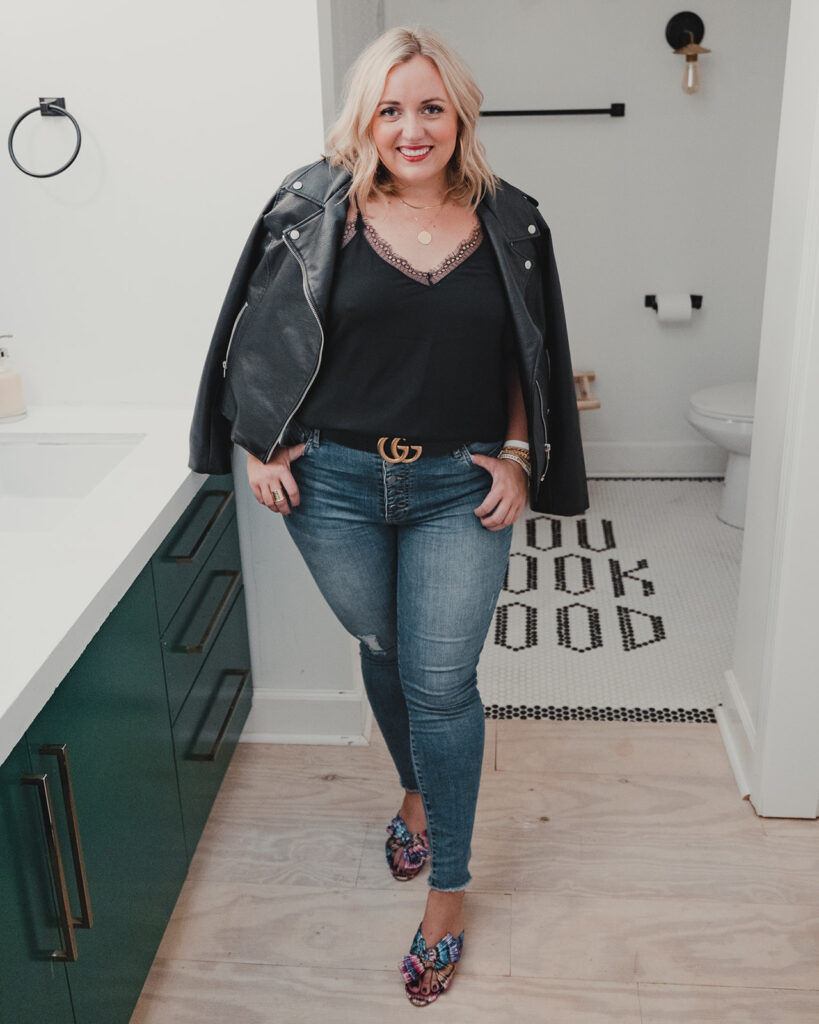 Moto Jacket and Kut from the Kloth Denim
Sizing: Moto jacket size large, denim size 10
Details: You can never go wrong getting a Moto jacket. I have had this one for 3 years. Quality is great and the amount of times you wear it is countless. It will go with everything.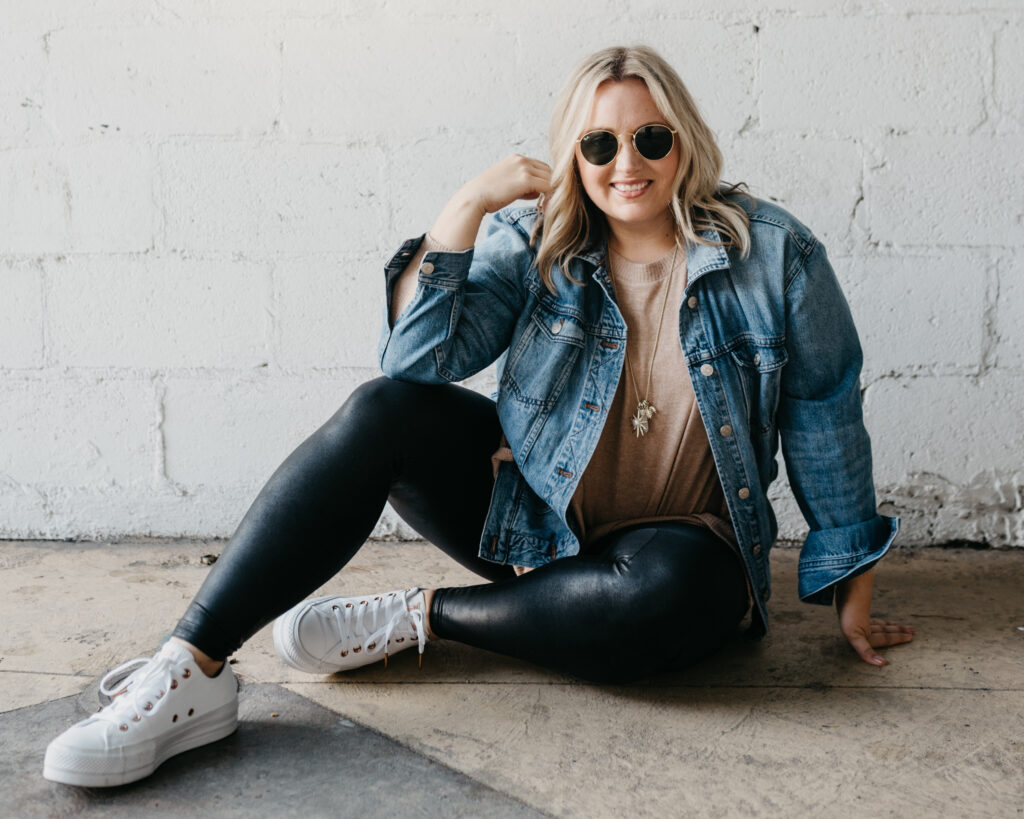 Spanx Leggings petite, Oversized Denim Jacket, Tan Cozy Top, Converse Sneakers
Size: Spanx leggings size XL, jacket size large, top size large, sneakers go down half a size
Details: If you are looking to invest in a uniform for yourself on the weekend or casual days this fall. You can stop looking you just found it. I have worn this look more times than I would like to admit.
SPANX PERFECT PANT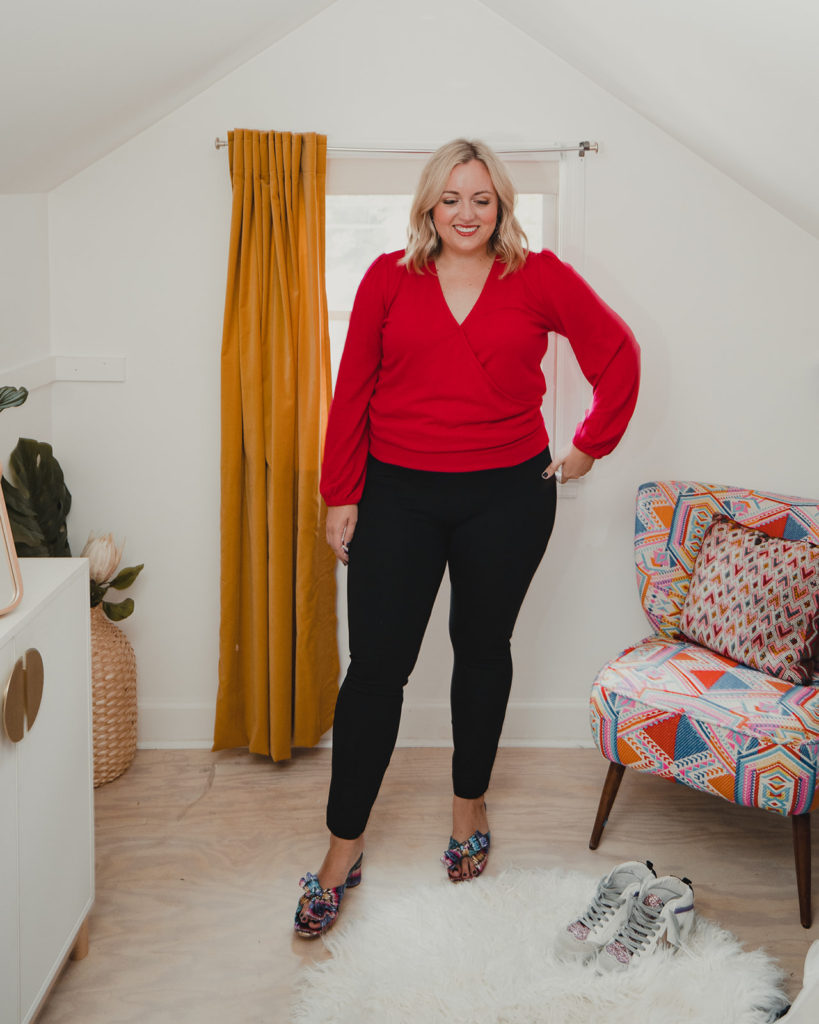 Size: Large
Details: if you are back to work and need a pant that takes you from the office to date night to a holiday party this is it. They are chic and timeless and amazing quality. Not a bad idea to get on sale as it will be a very worn style in your closet.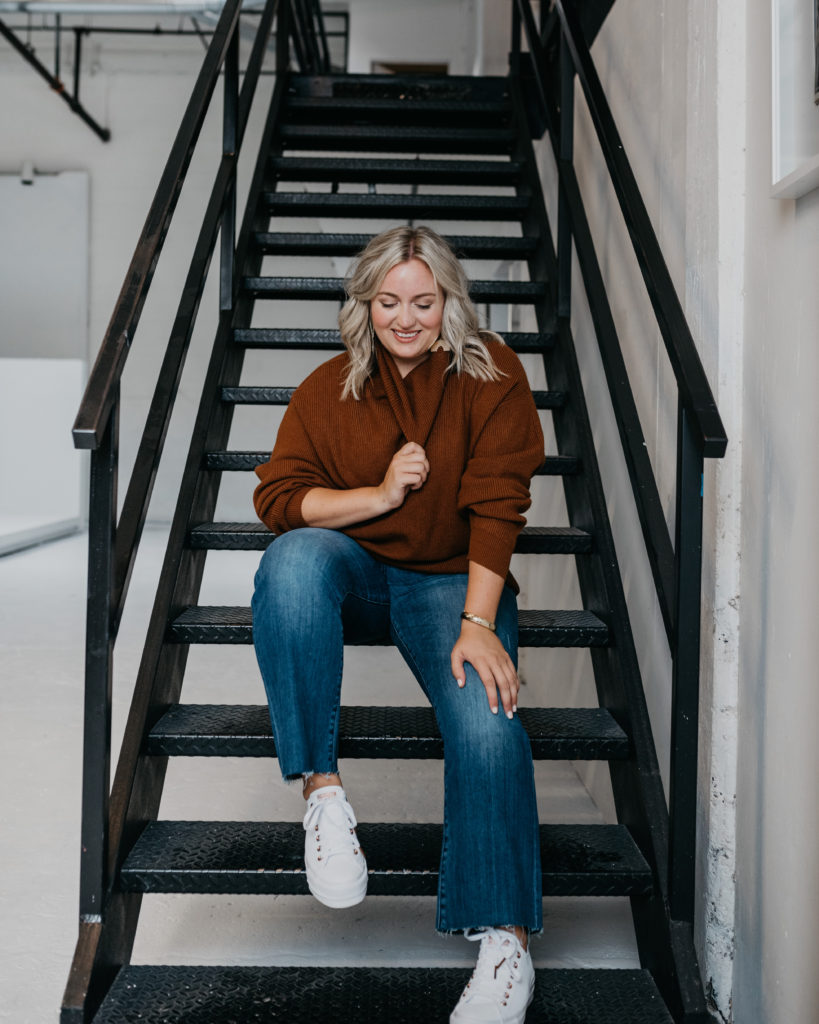 Chunky Sweater, Kut from the Kloth Kelsey Jean, and Sneakers
Size: Sweater size medium jeans size 12, sneakers go down half a size.
DRY BAR DOUBLE SHOT BLOW-DRY BRUSH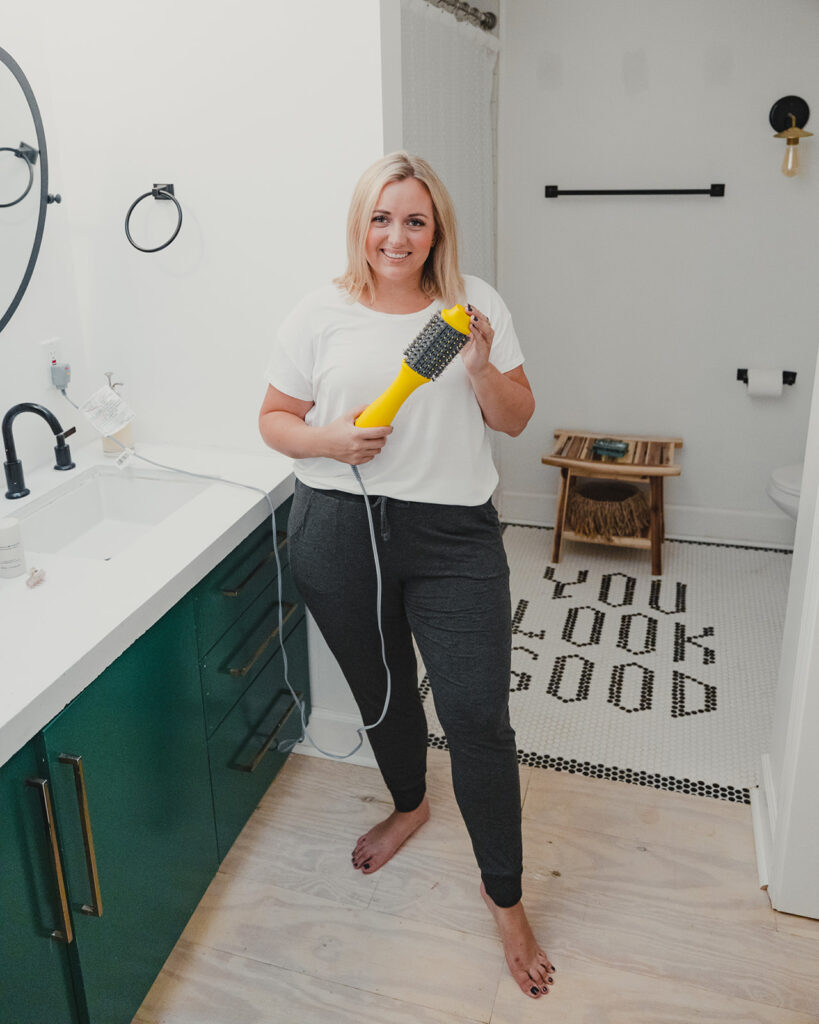 Dry Bar Double Shot Blow-dry Brush
DONNA KARAN CAHSMERE MIST DEODORANT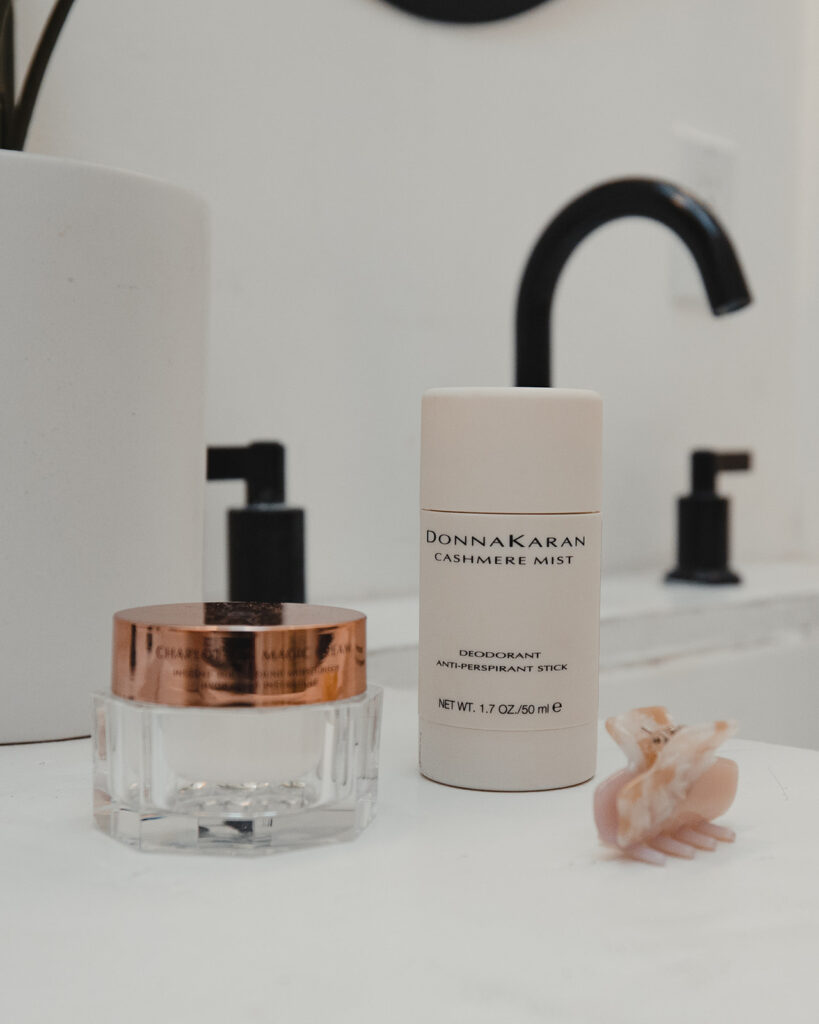 Donna Karan Cashmere Mist Deodorant
Details: One of my favorite beauty products is Donna Karan Cashmere Mist Deodorant. It smells so good and is definitely worth the price! It is amazing and lasts all year!
Other Beauty Picks:

CAMO ARMY JACKET
The Nordstrom sale has great options this year, like this camo army jacket. Since moving to Florida what I added to my cart was a little different than years past. I went more for staple pieces that I knew I would want for fall and winter instead of making complete outfits.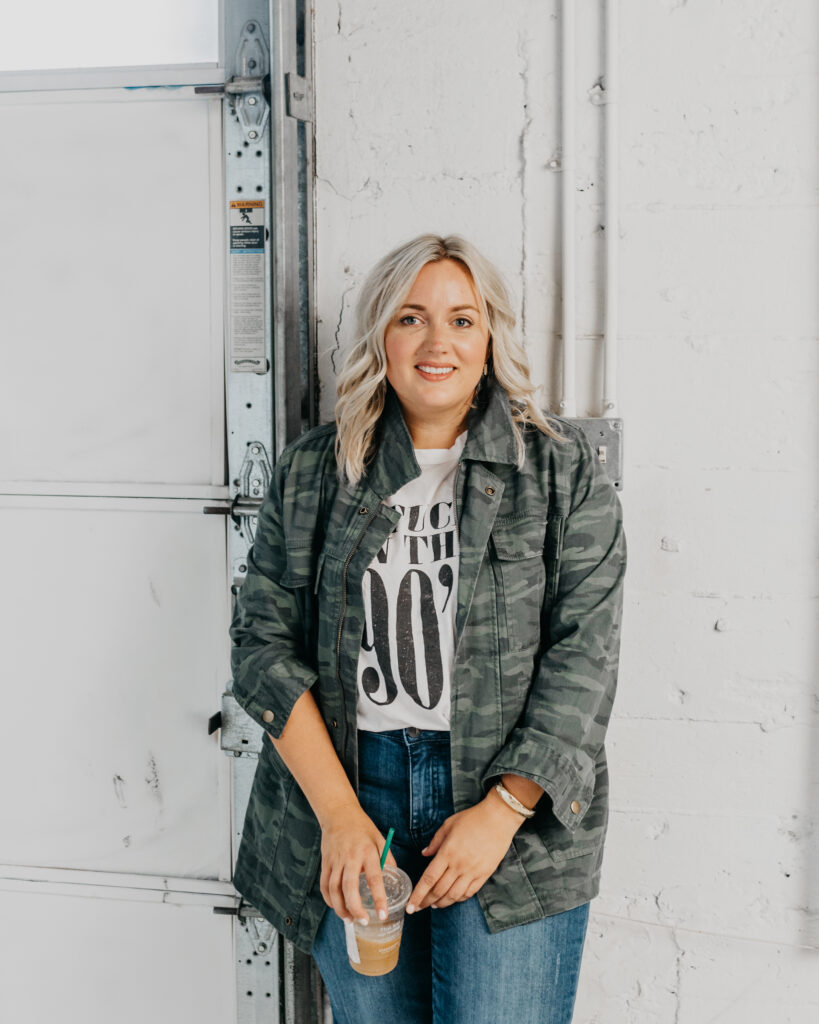 After you shop the Anniversary Sale a few years you notice you don't have to buy the same items over and over again. Because the quality is great you only need to repurchase every few years.
Taking advantage of this sale is a great way to get what you will wear in the fall at sale prices. Many of the things are great styles that could be worn right now. Check out my picks for other categories you might be shopping for below.
TOP SELLERS FROM LAST YEAR:
Free People Tunic | Spanx / Spanx Plus | Loafers
Spanx / Spanx Plus | Camo Jacket | Stripe Tee | Tennis Shoes / High top Shoe
Leopard Tee | Leopard Cami | Madewell Denim Jacket | Black Jeans | Sunglasses
Slip Dress | Tee | Denim Jacket | Moto Jacket | Booties | Tennis Shoes
Happy Shopping Loves
More Posts about Nordstrom Anniversary Sale – Nordstrom Anniversary Sale – Lessons Learned