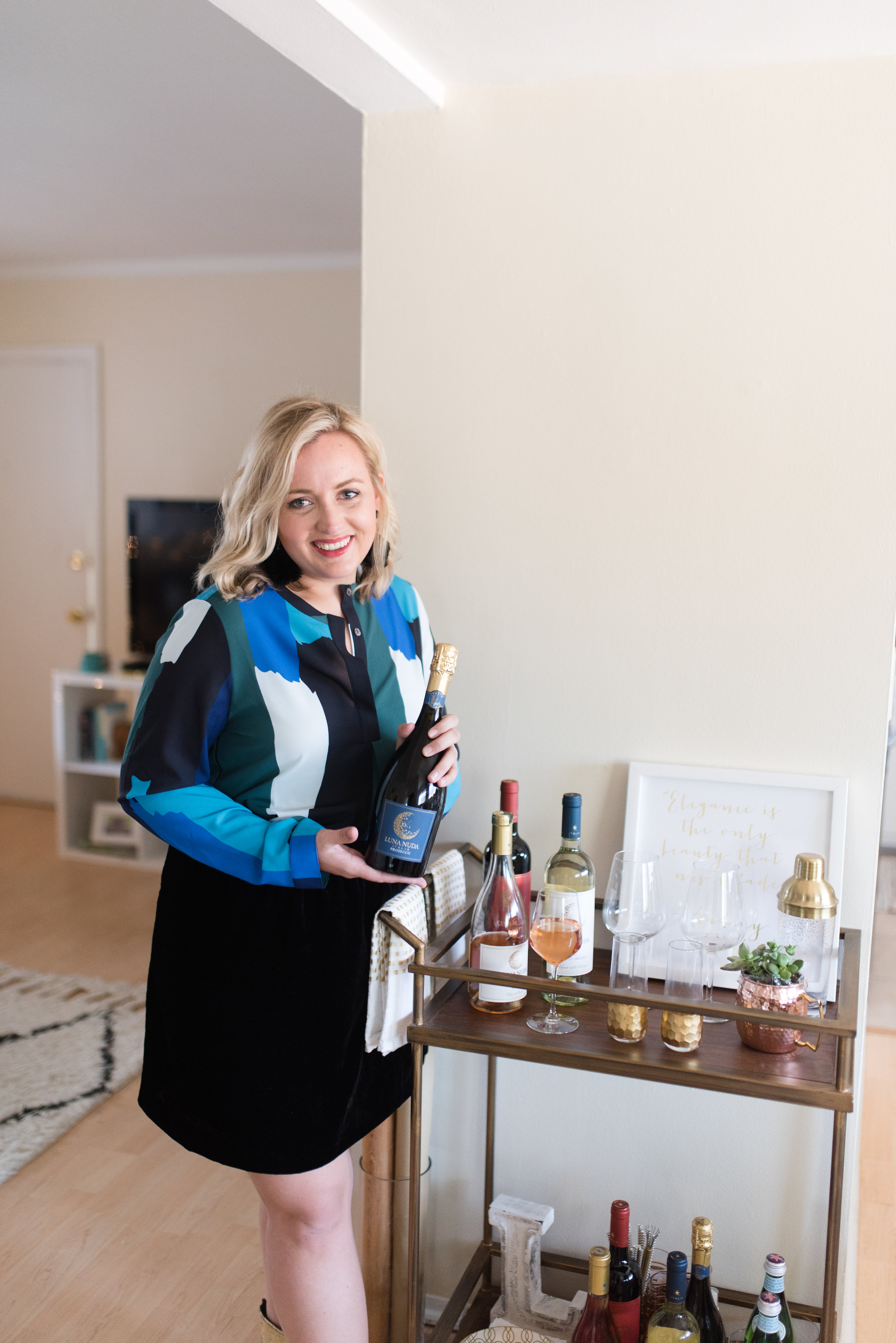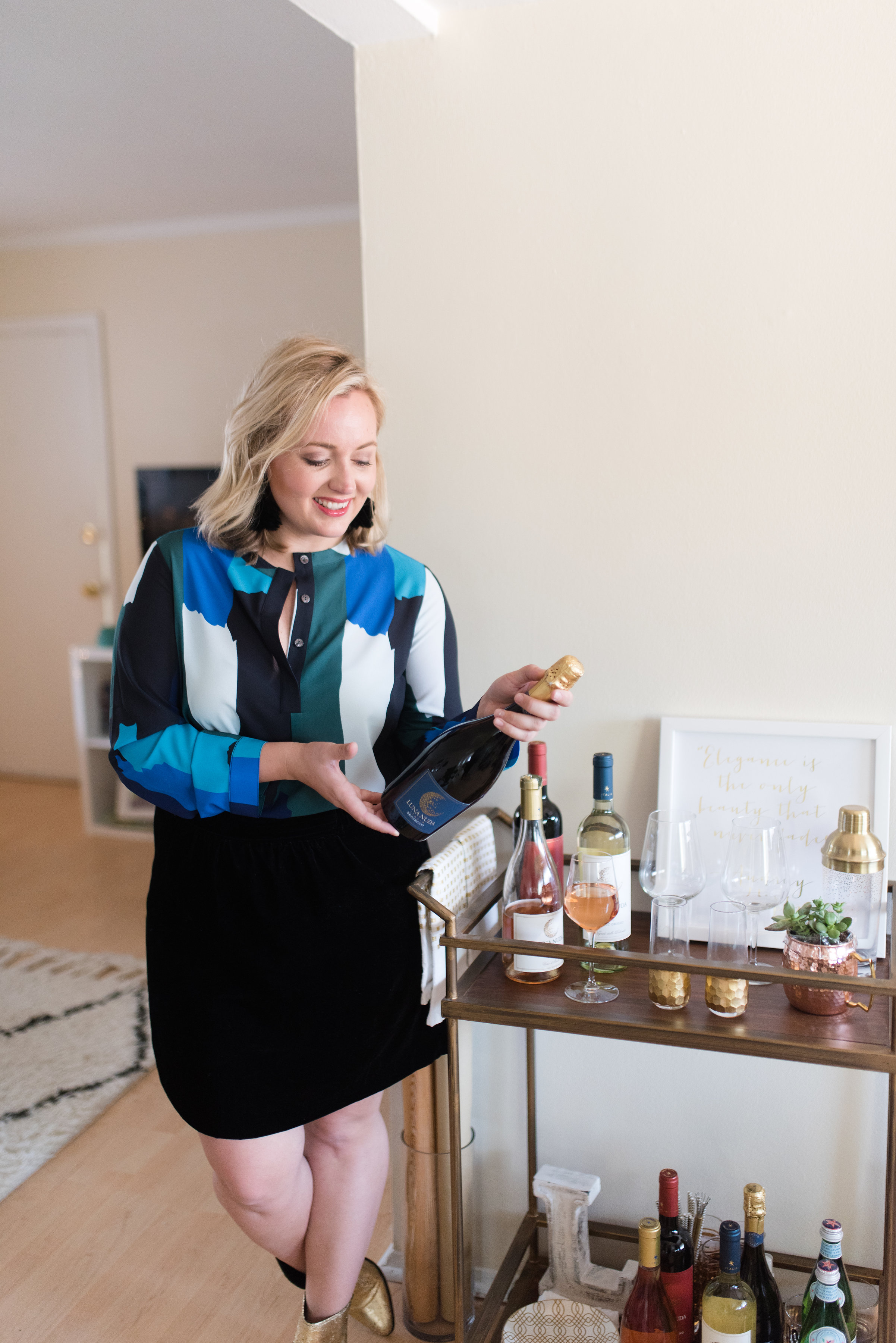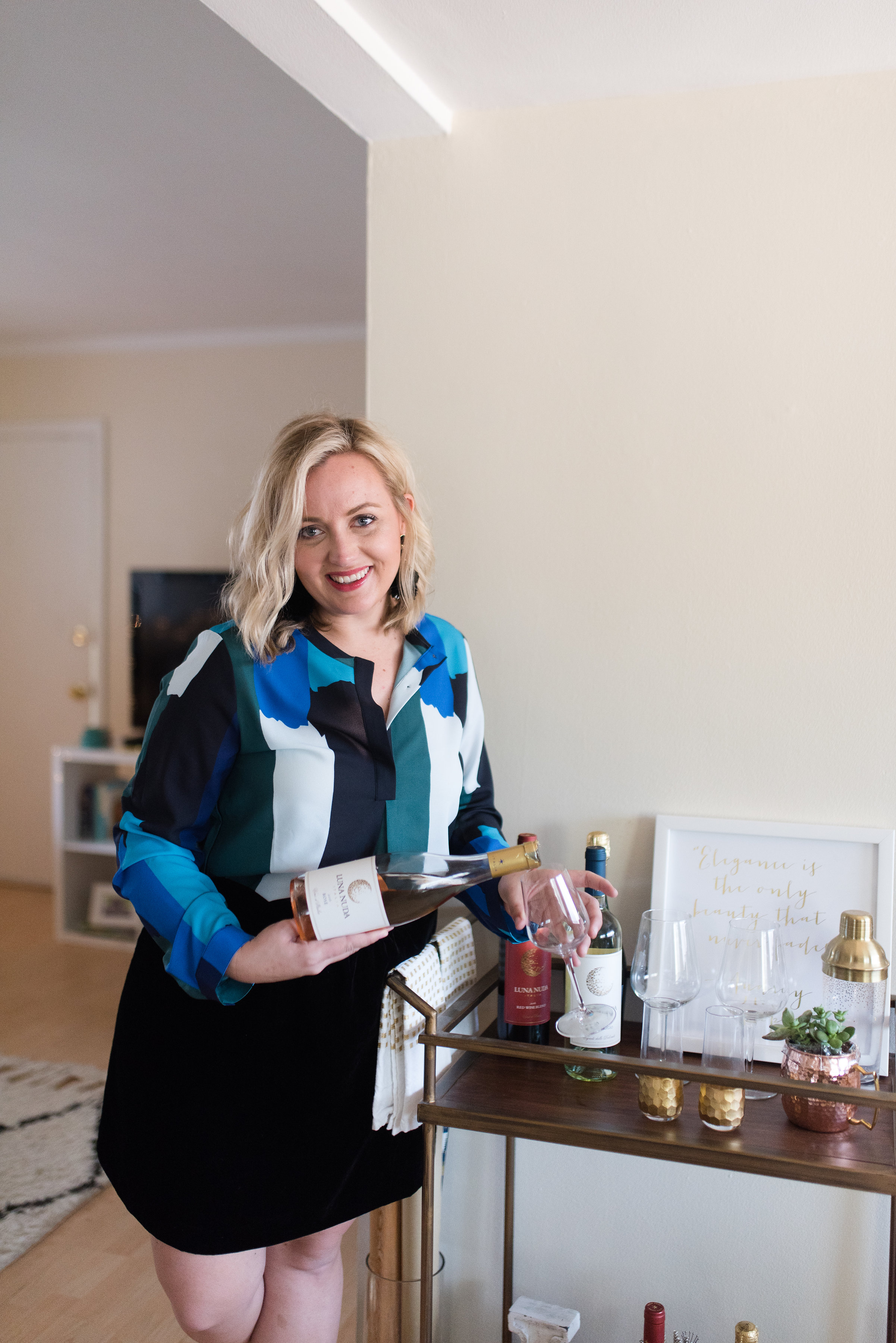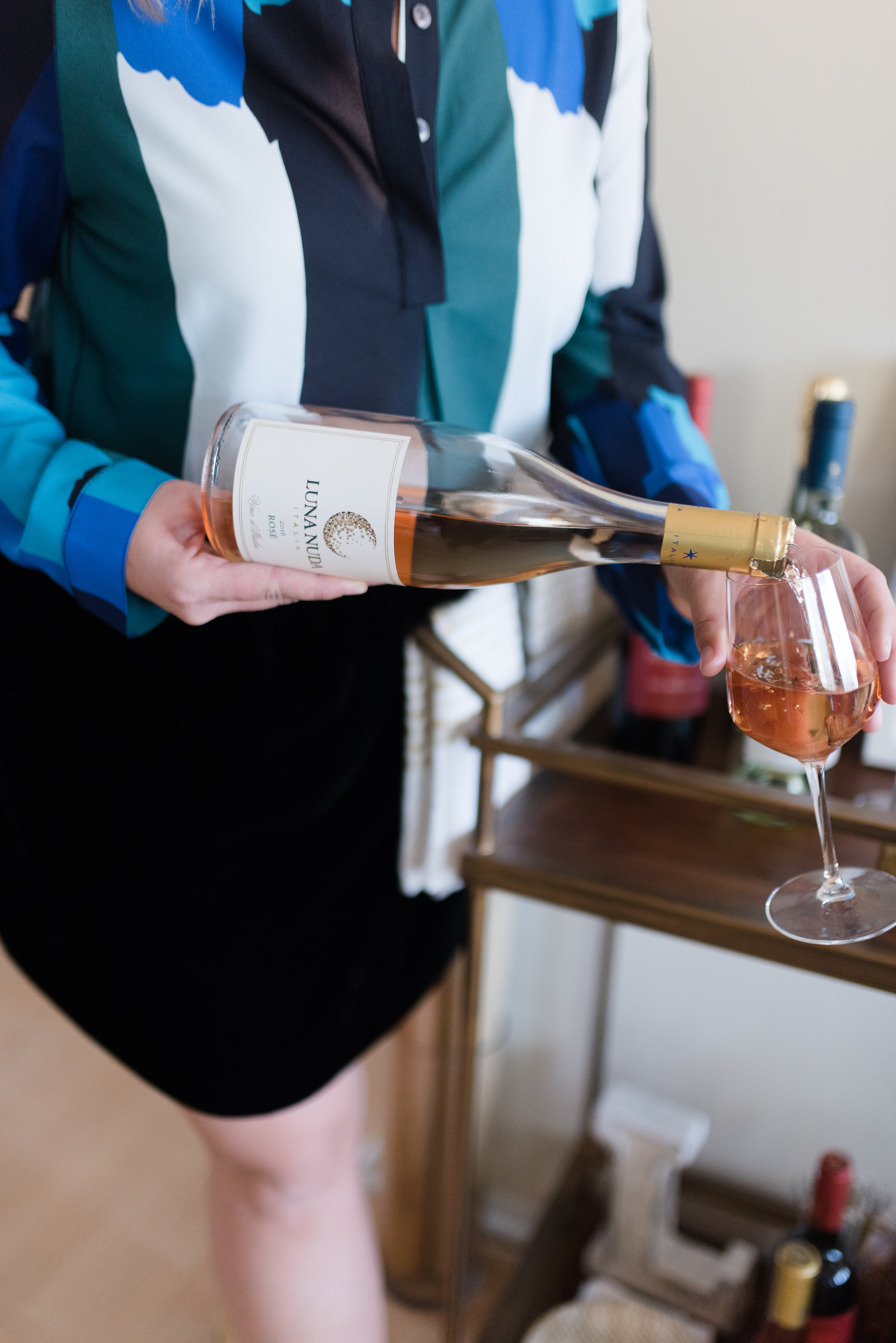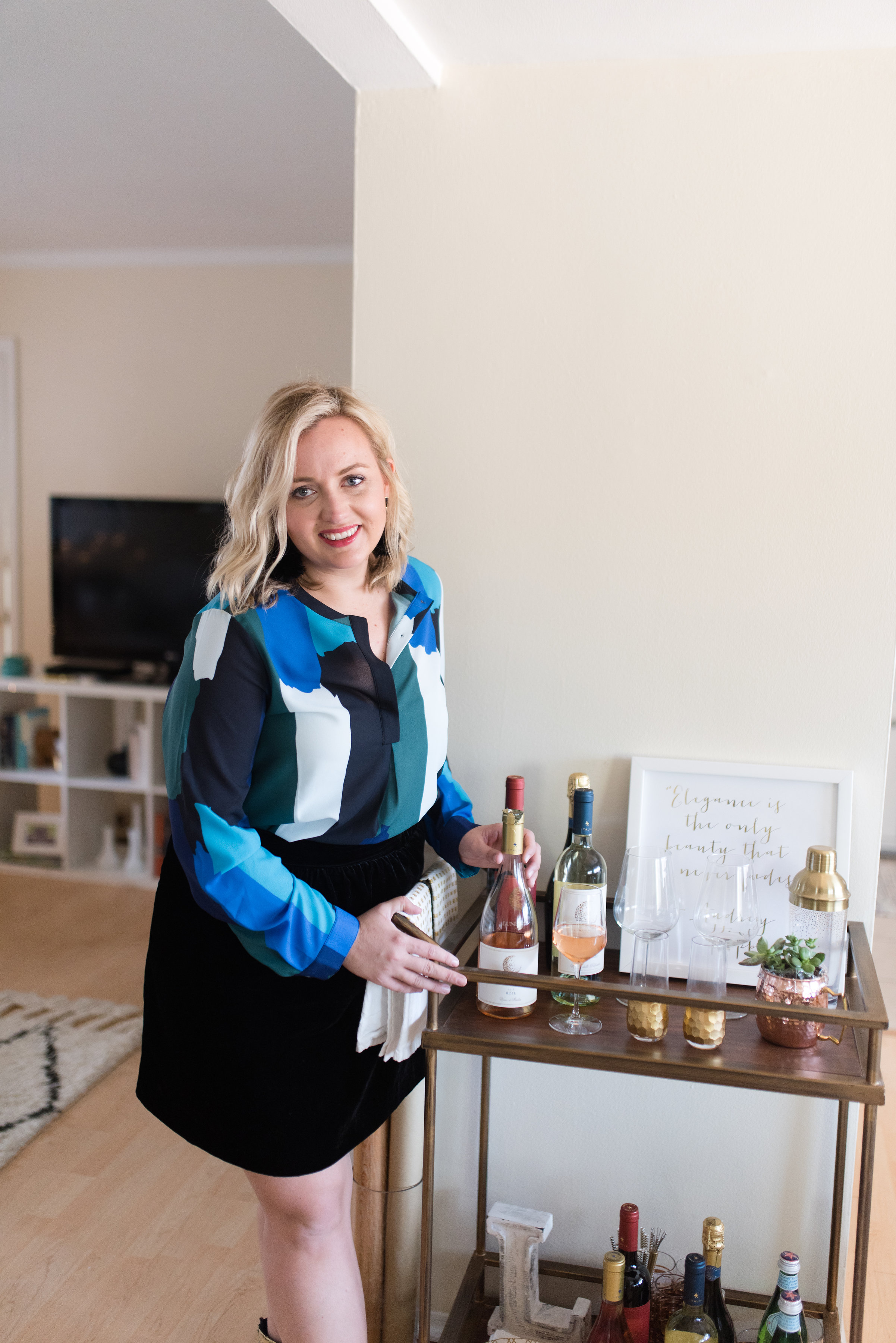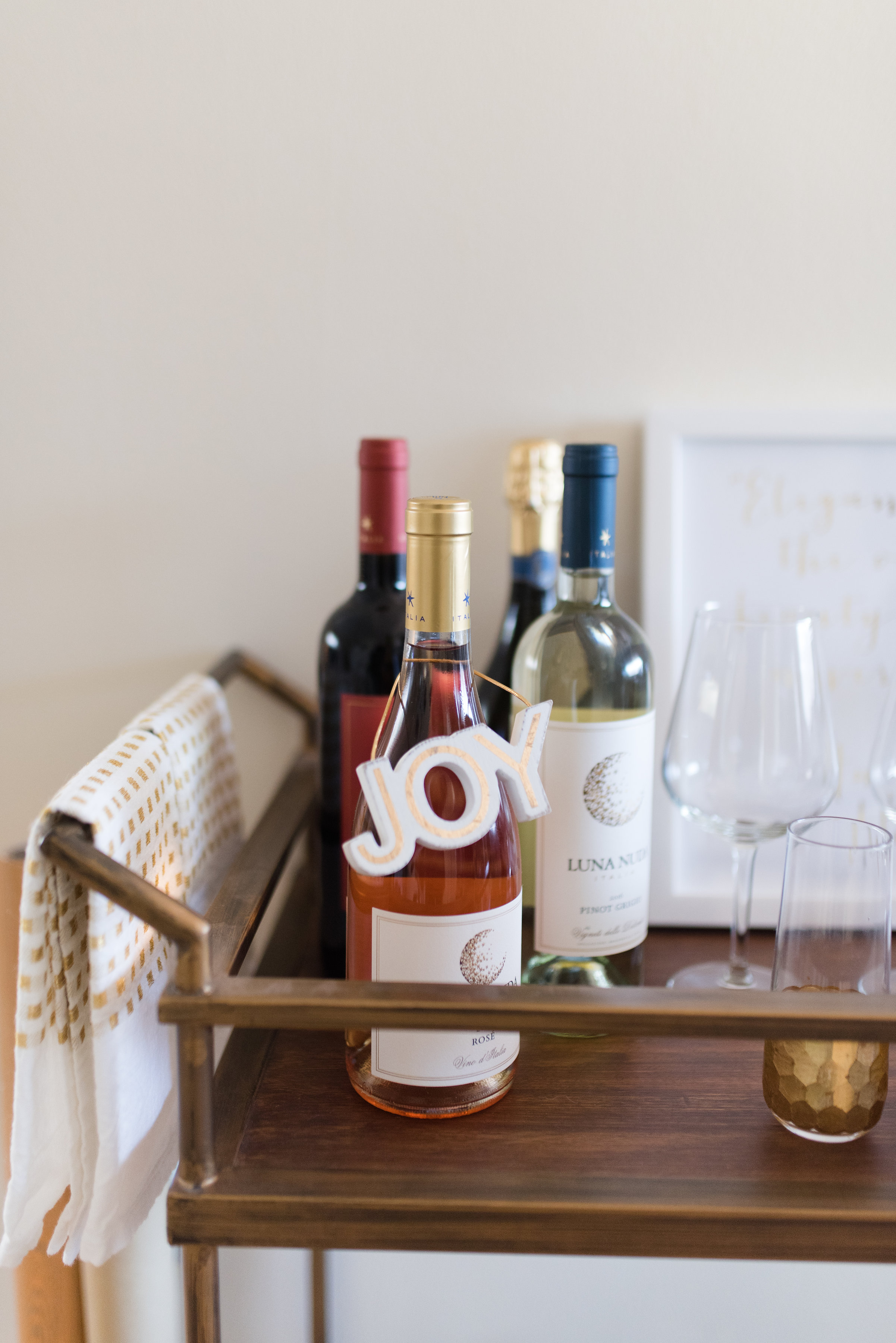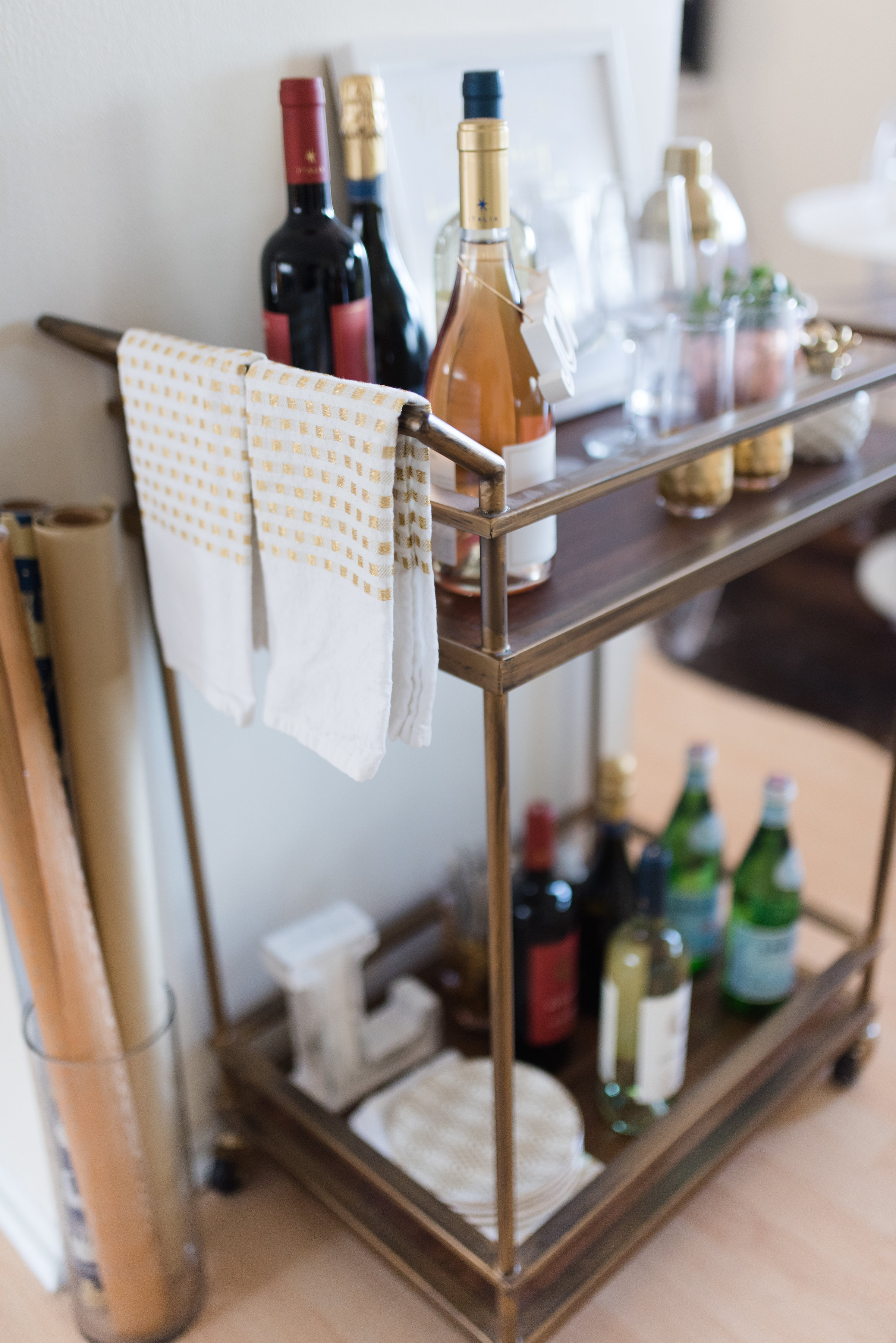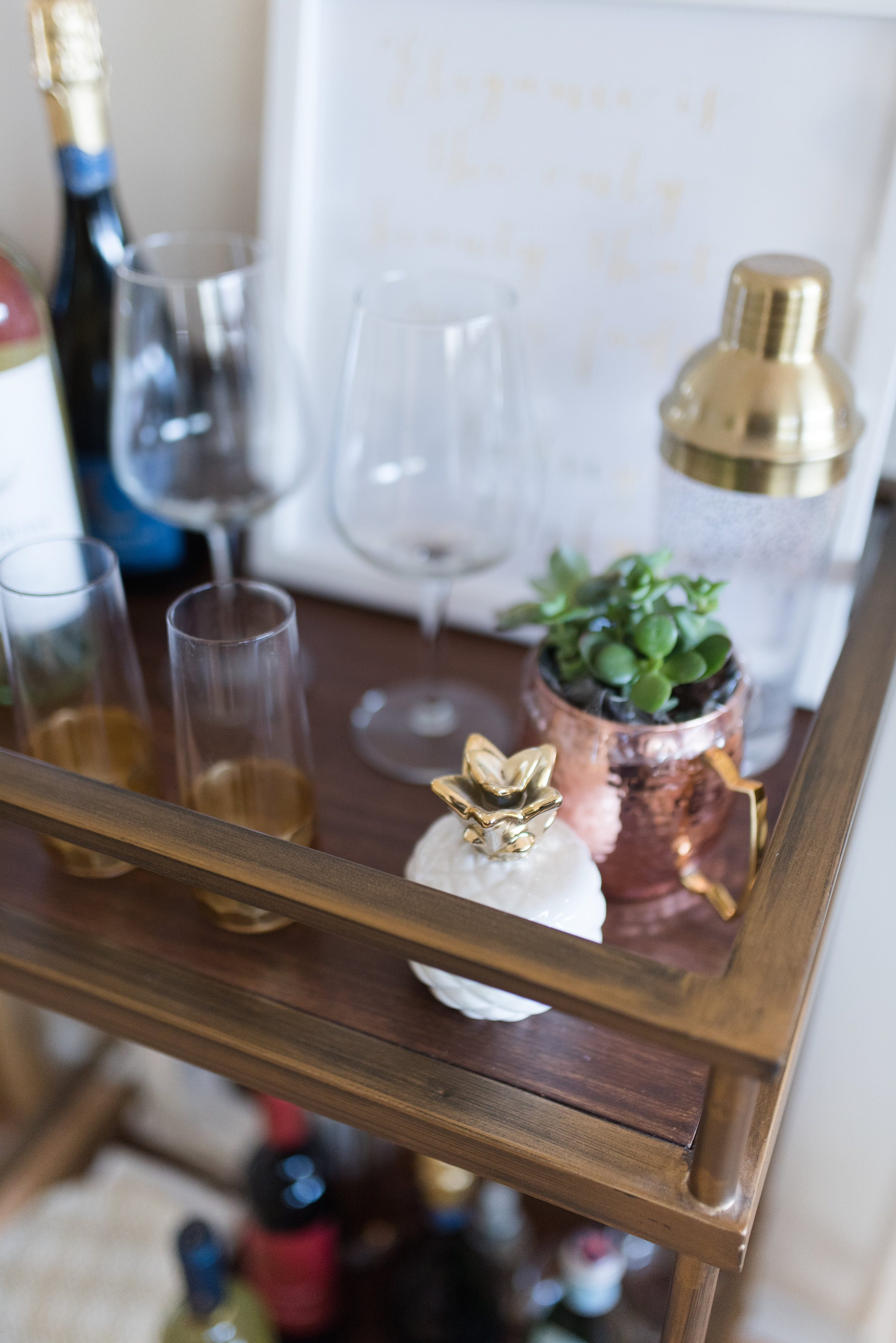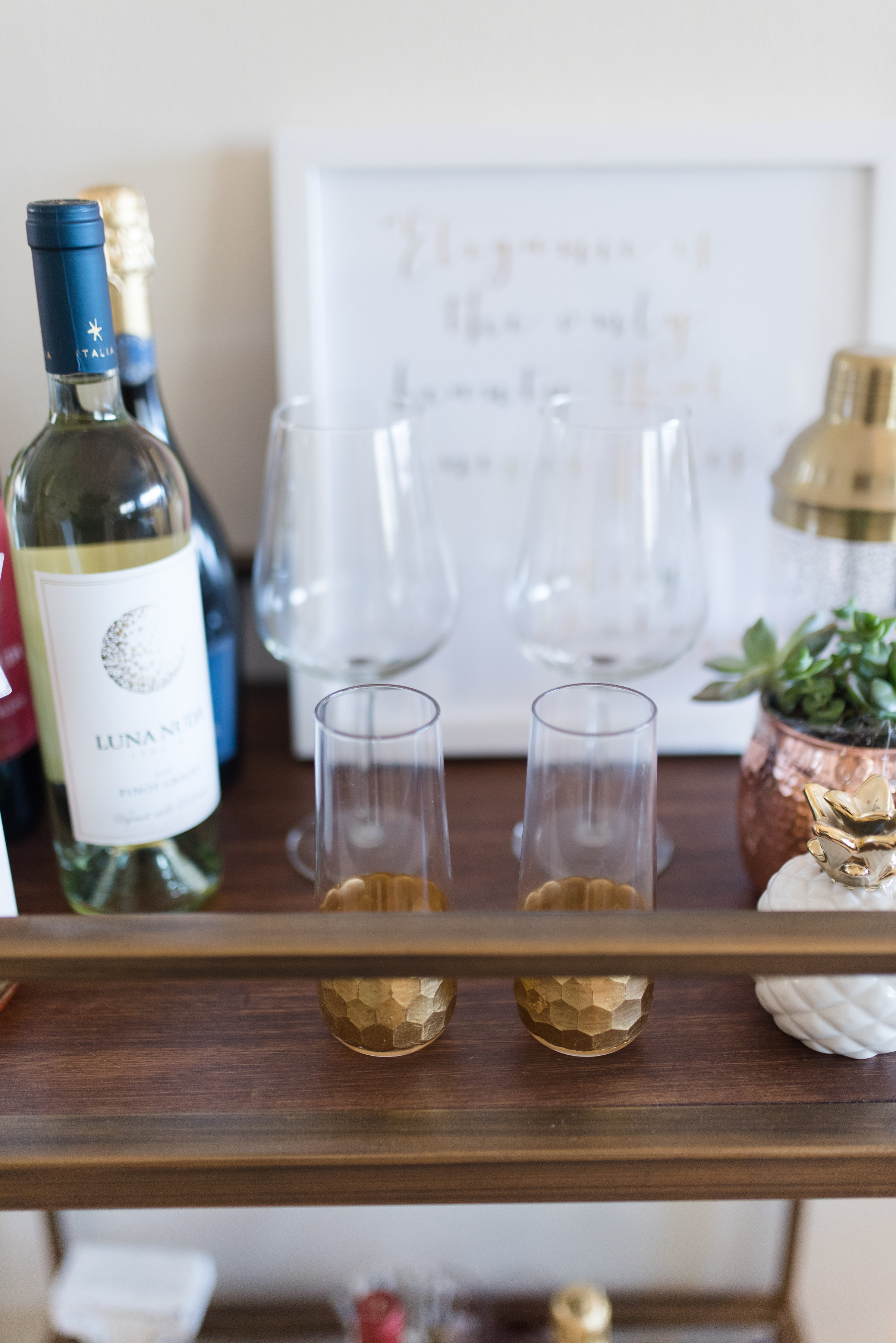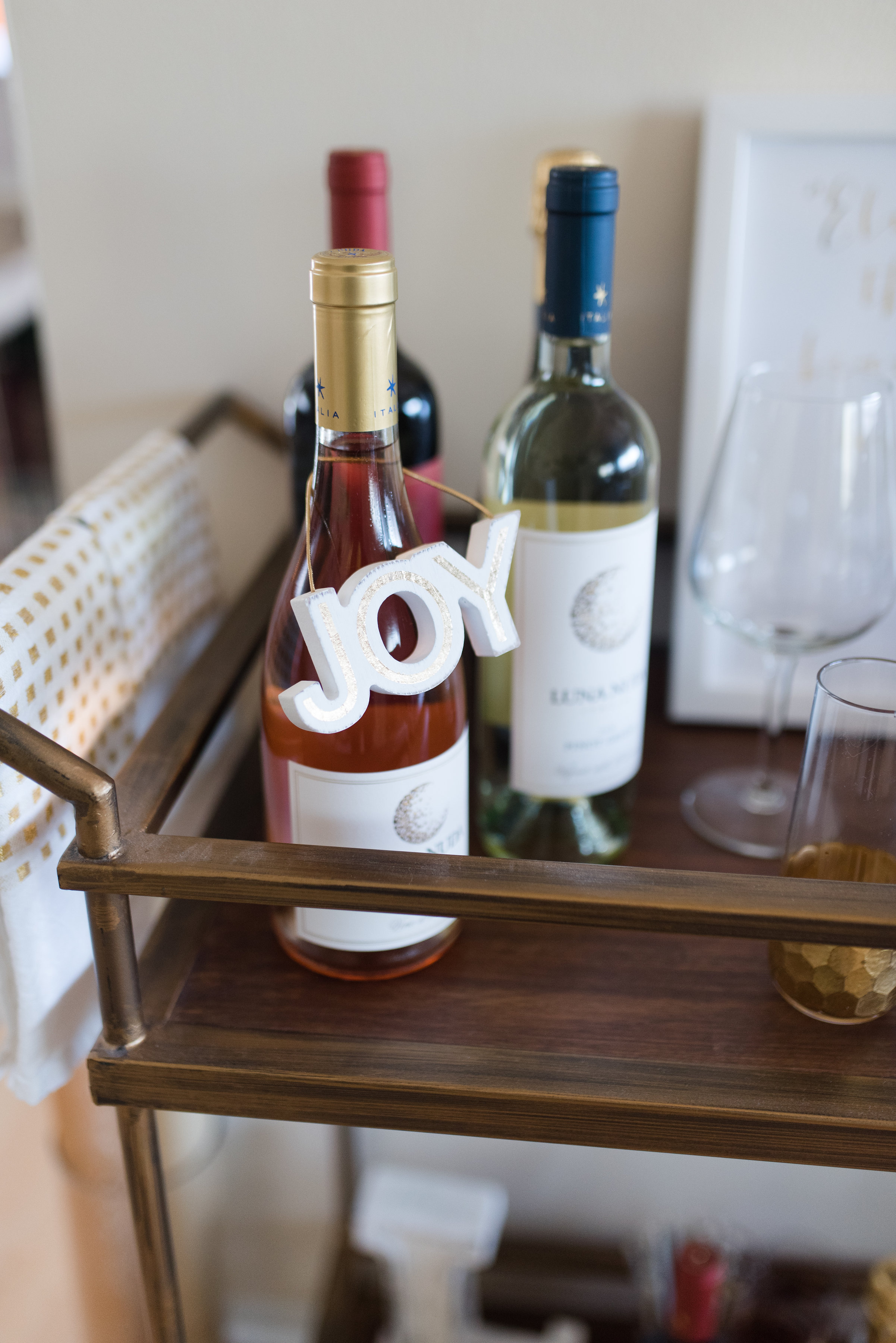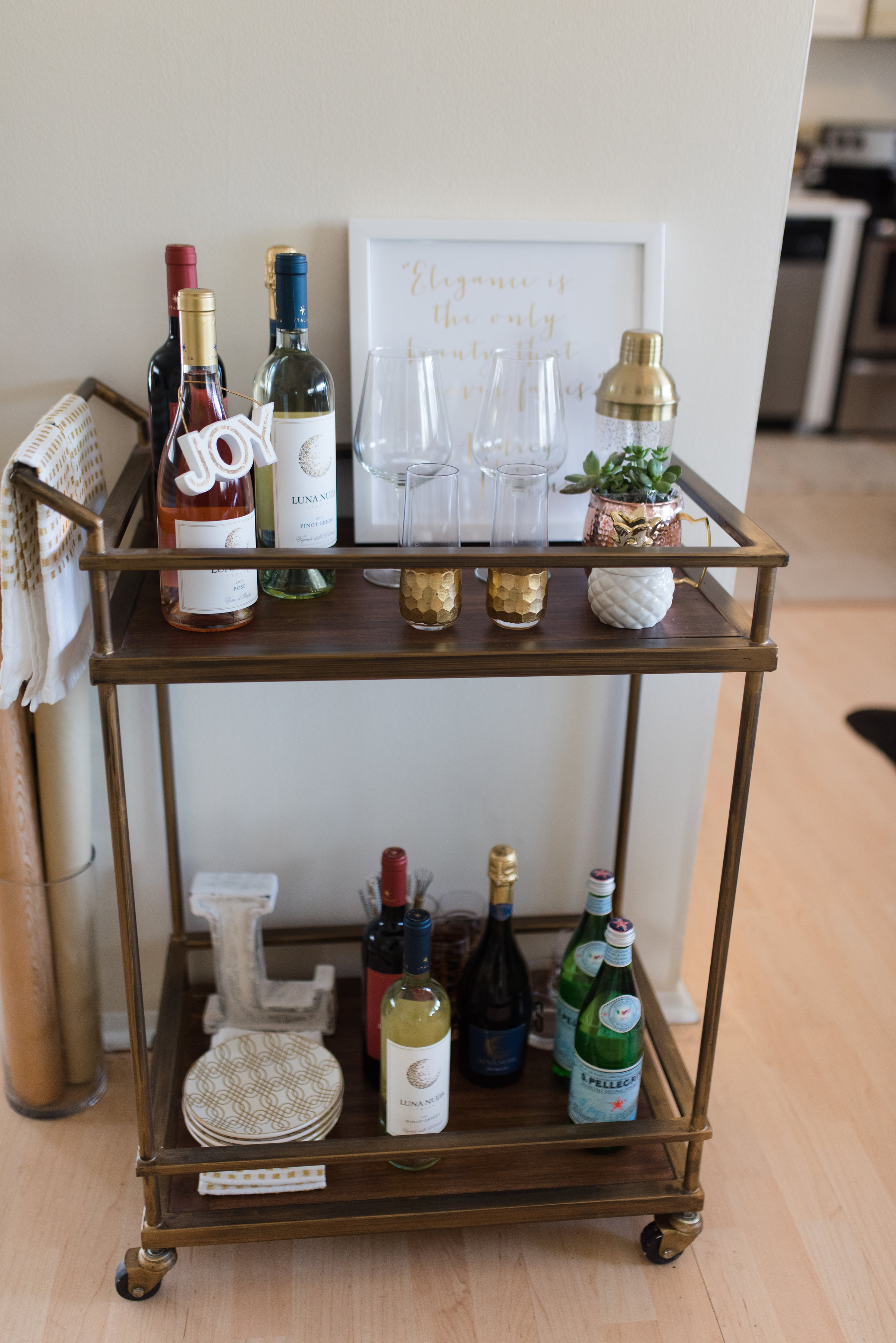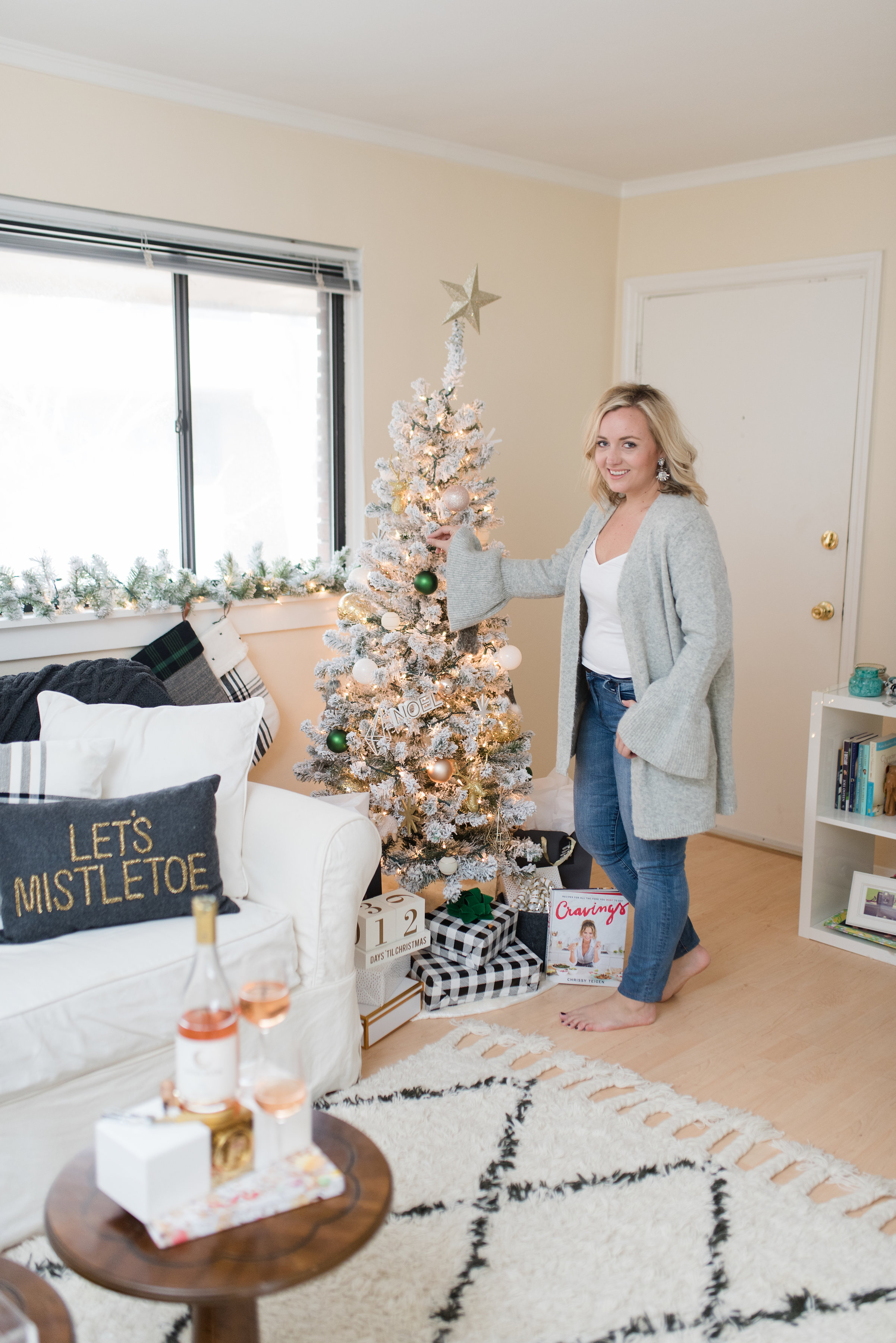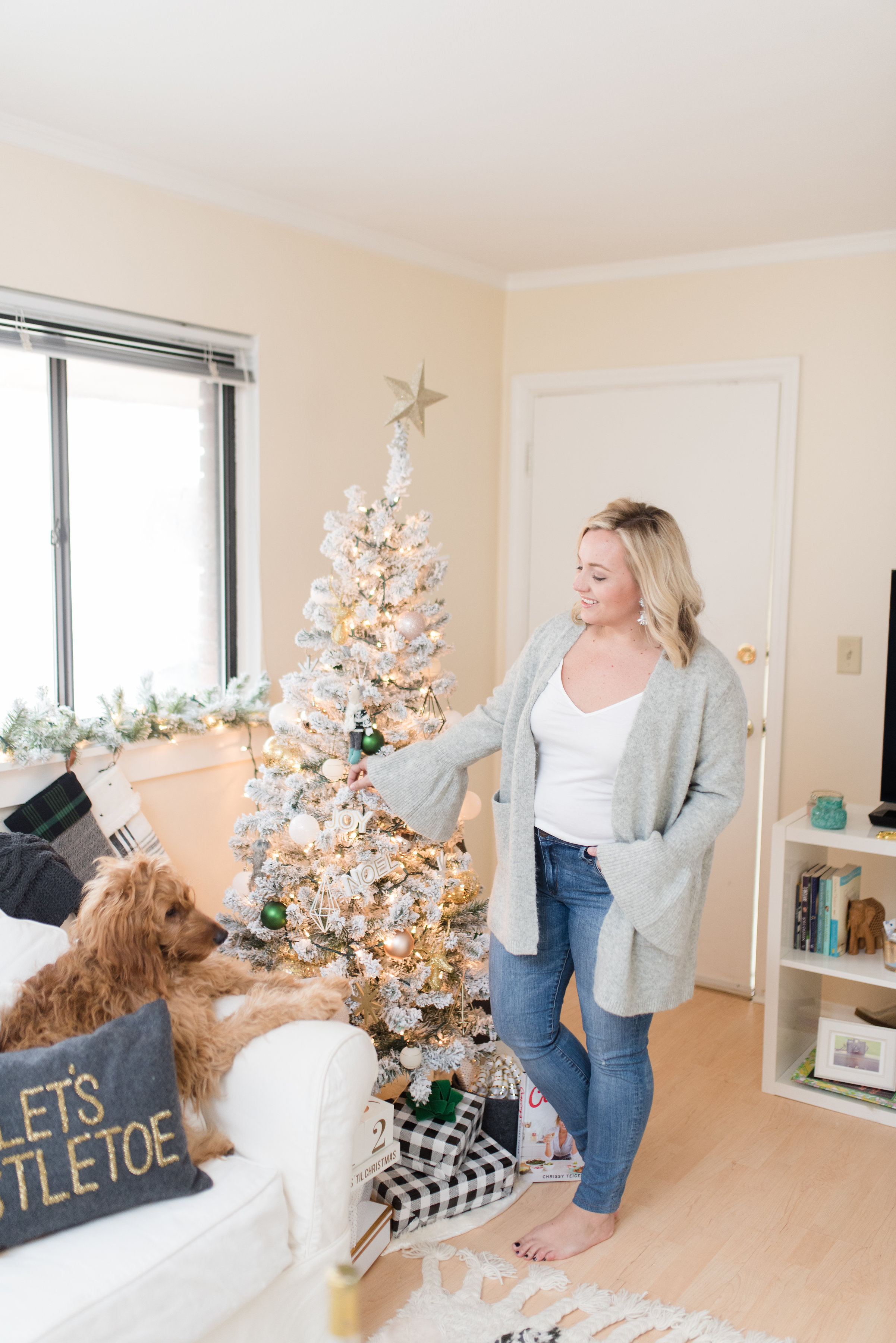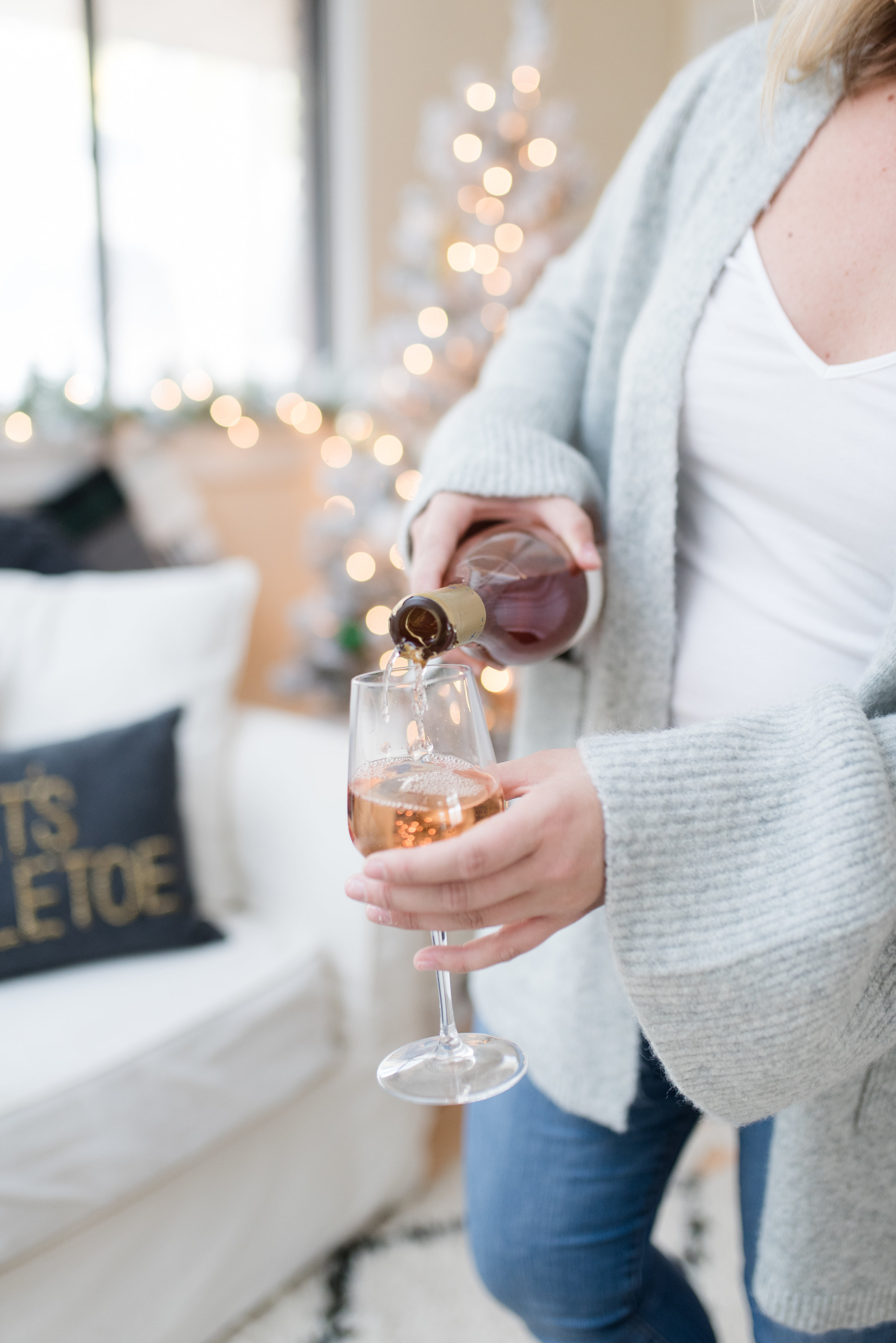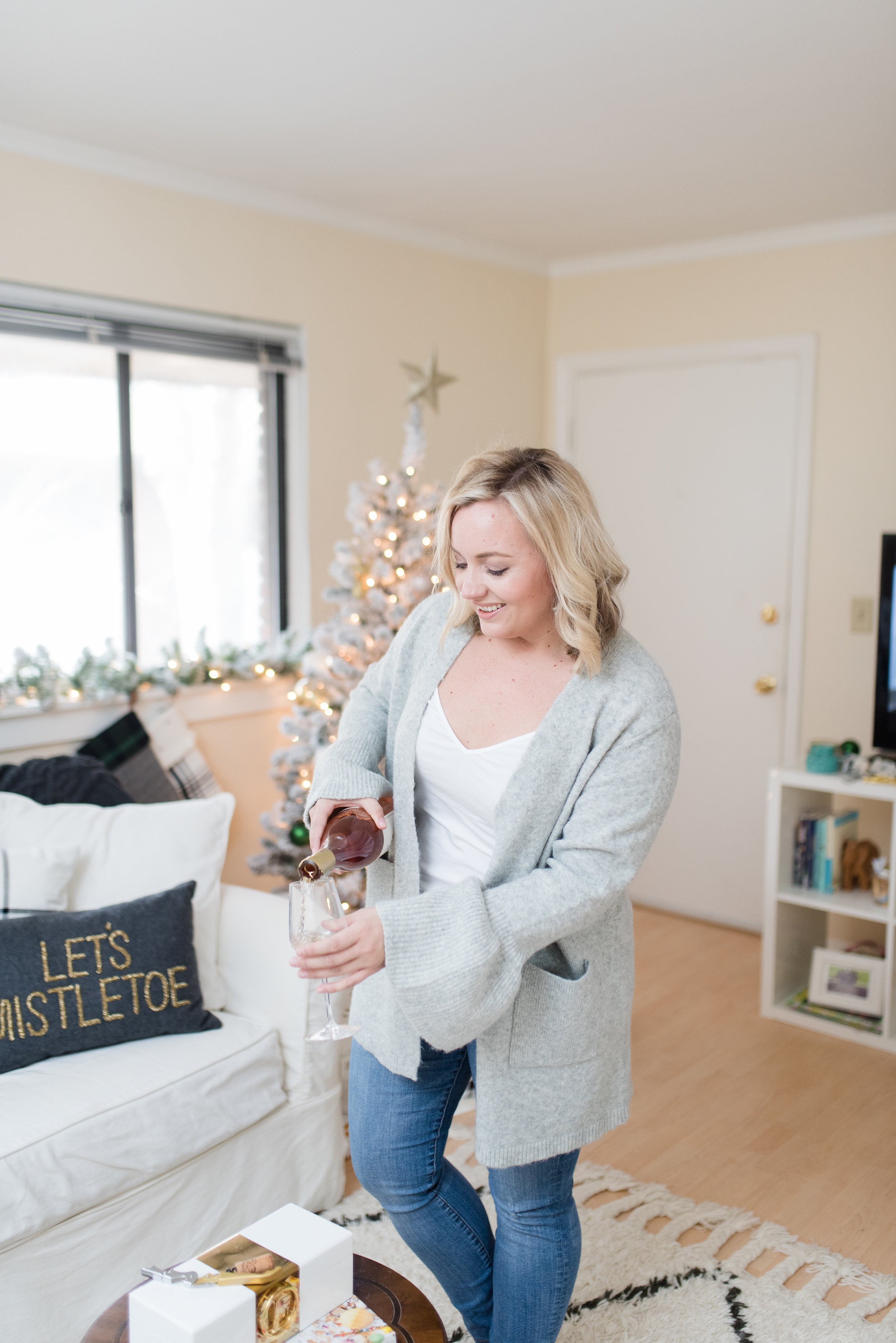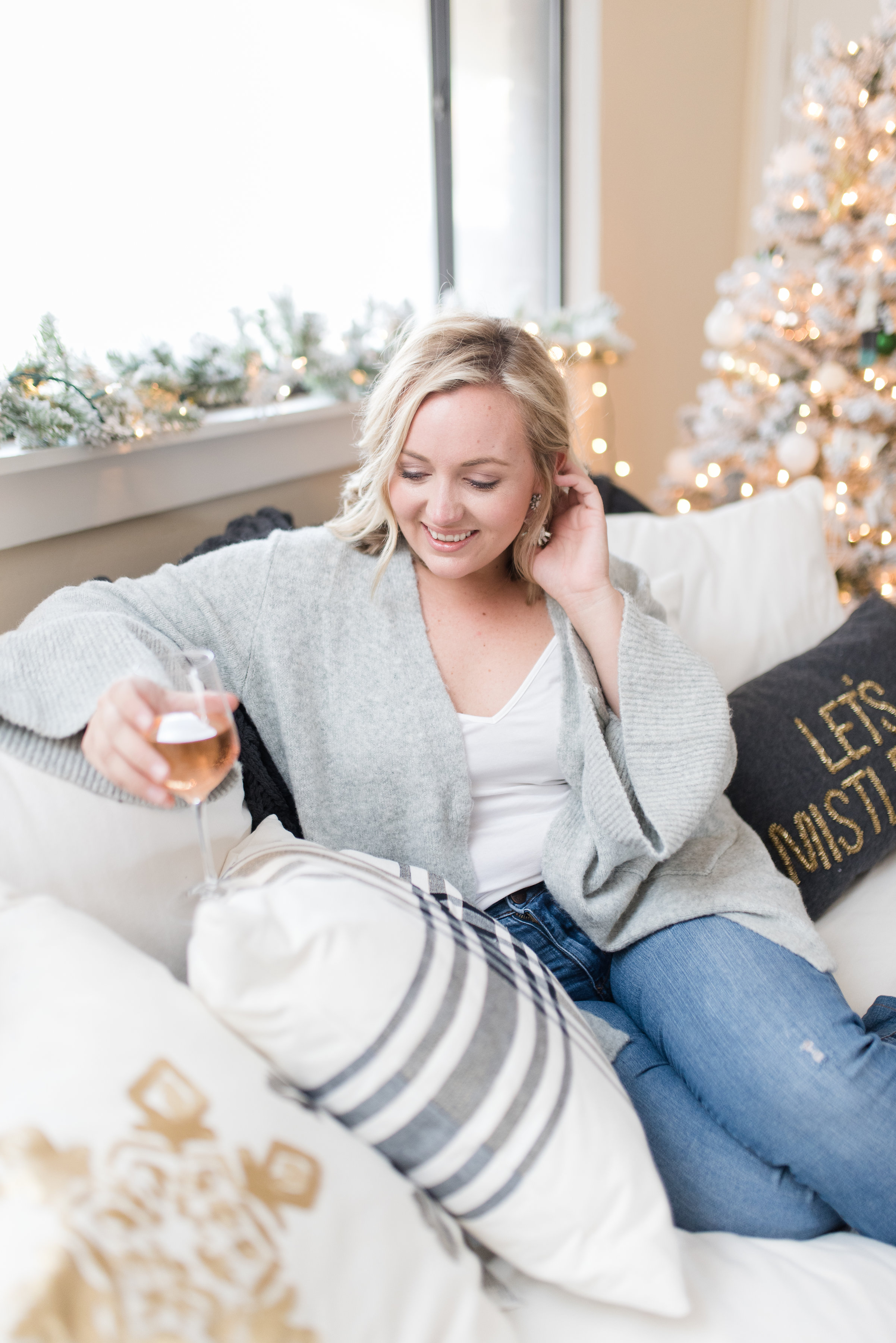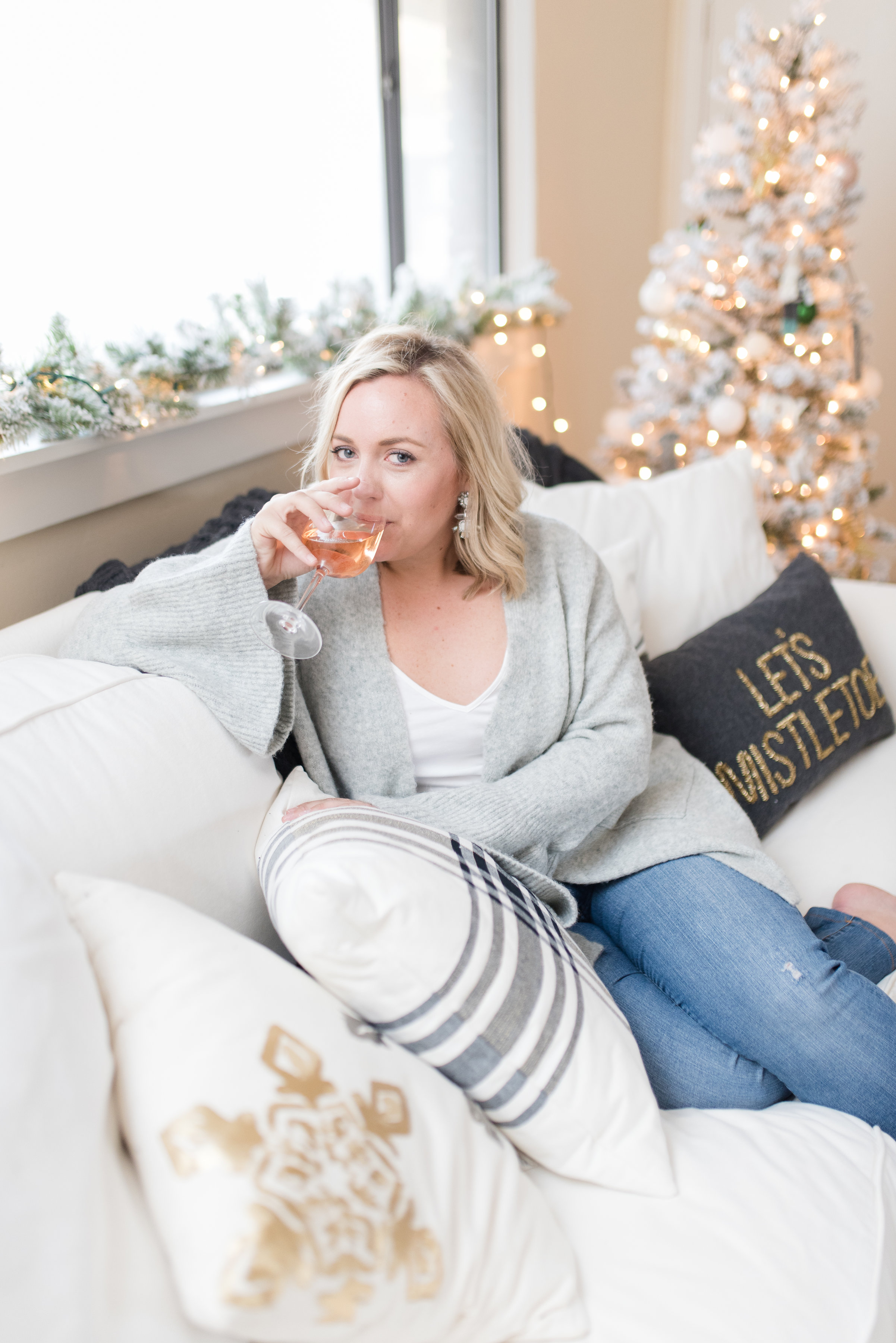 Bring on the WINE . . .
Is it just me or is all we do between Thanksgiving and New Years Eve is drink and eat?  Not complaining or anything like that, I mean I can't wait to pop a bottle of champagne or pour a big glass of rose during the holiday season.  With all the entertaining of friends and family, I have found the perfect wine to enjoy and gift.   Luna Nuda wines are the pretties bottle with the best taste.  Because lets all be real, we who are not wine experts pick bottles based on what they look like.  I just love the logo.  Luna Nuda has four wines in its portfolio, Prosecco, Rose, Pino Grigio, and a red blend.  All are of great quality for an even better price.
It was only natural to have a few friends over and do some wine tasting.  These are our taste notes.
Pino Grigio: Chilled, was crisp and light. Had notes of golden apple and citrus flavors.  This would be perfect with fish or a winter chicken dish
Red Blend: Opened and left in room temp to open all the flavors.  Has a mature taste with the hit of dark cherries.  I would serve this with a chocolate dessert.
Rose: Chilled one bottle had another at room temperature.  Citrus undertones with a main taste of floral.  Perfect for any time of year and a great gift to give your best girlfriend. Rose All Day
Prosecco:  Crisp taste with plenty of bubbles.  This is perfect to ring in 2018
Luna Nuda means "naked moon", this name comes from the mystery of wine making and how the moon plays a part of growing, harvesting, and wine making traditions.  If you are like me you appreciate the hard work and love of the grapes that goes into each bottle of wine.  These wines are made of Italian grapes.  The Pinot Grigio and Rose are hand picked and sorted from Alto, Adige Italy.  The red blend is Cabernet Sauvignon, Merlot and Lagrein, which is a grape native to Alto Adige.  The Prosecco is from Treviso area of Northern Italy.  They are known for making great Italian sparkling wines, perfect for a New Years Eve celebration.
You can find these wines at Atlanta area Publix's, Buckhead and Lenox Target and the Pino Grigio is at Whole Foods.  I would have to say after tasting these wines they will be a staple in my home during the holidays and all year long.
Thank you Luna Nuda wines for stocking the bar cart and taking my holiday entertaining up a notch.  This is a sponsored post with all my own ideas and thoughts and photos.
with LOVE from watching 25 days of Christmas and drinking a glass of Rose.
Photos | KVC Photography