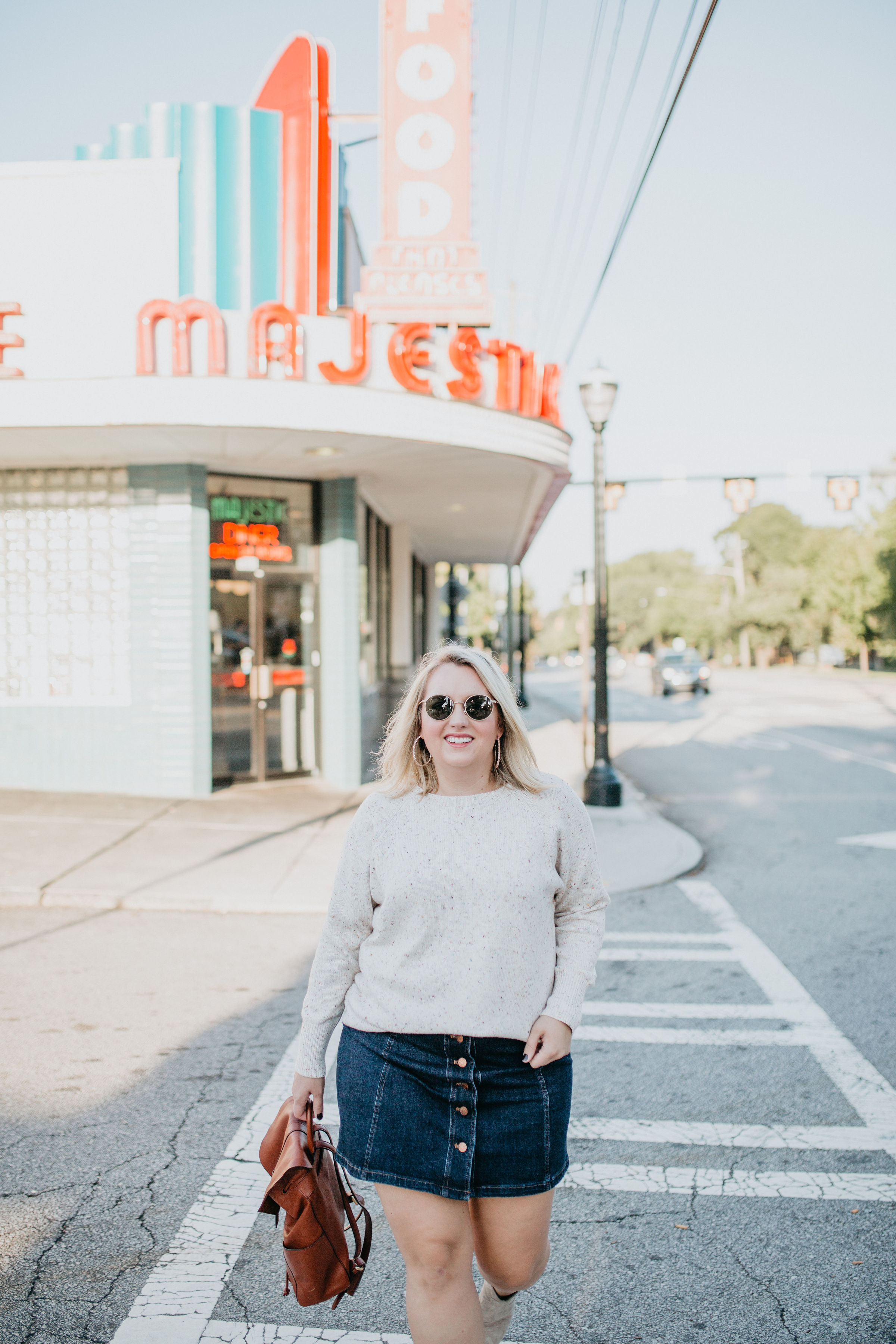 Ready, Set, Stuff your face.  Who's ready for the super bowl of eating?  Don't worry no one is going to forget about Thanksgiving, even though it seems Instagram has completely skipped over the thankful holiday.
I always go into Thanksgiving excited to cook with my mom, set a beautiful table, and get ready for the holiday shopping season kickoff.  The actual activity of eating thanksgiving dinner, honestly, isn't my favorite.  But I always have to have a new outfit that screams fall and gives me all the feels of cozy.
Haven't decided what I am going to wear this year.  Working on some ideas and here a few.  I always think a cozy sweater and jeans is a great option.  The perfect plaid top and cords with booties is festive.  The adorable denim skirt paired with a sweater can be the perfect comfortable combo.  Featured are two ways to style a pretty perfect denim mini skirt.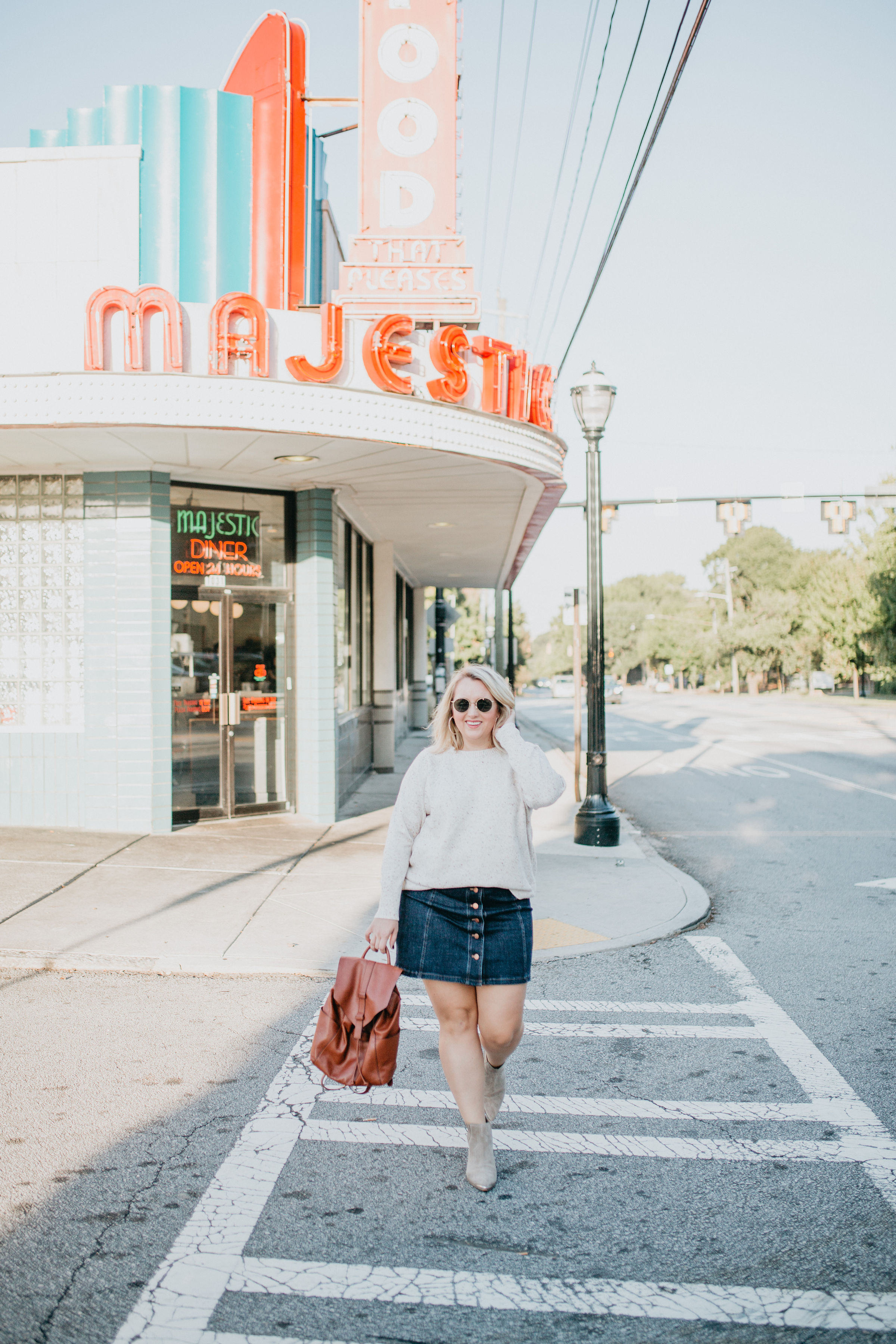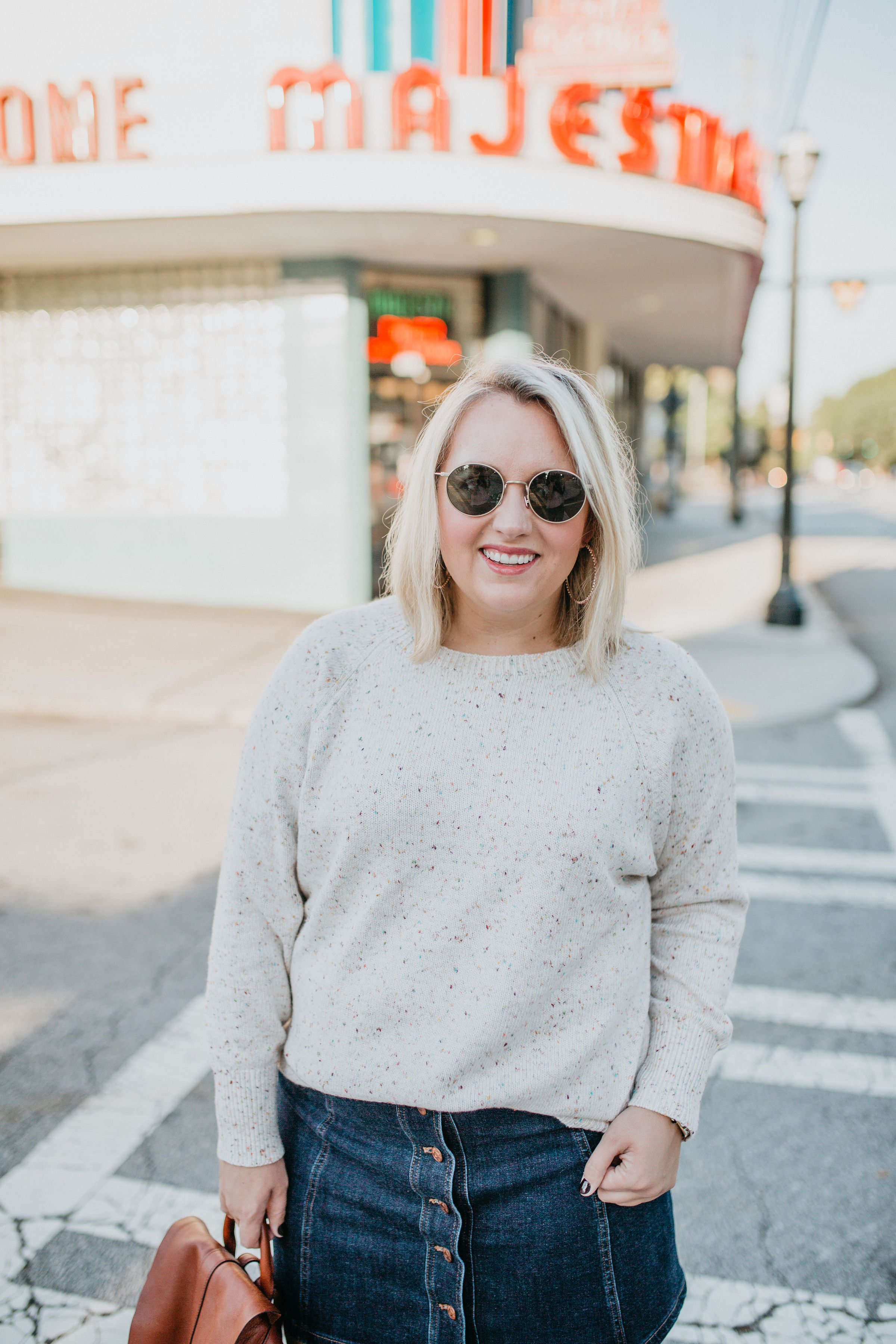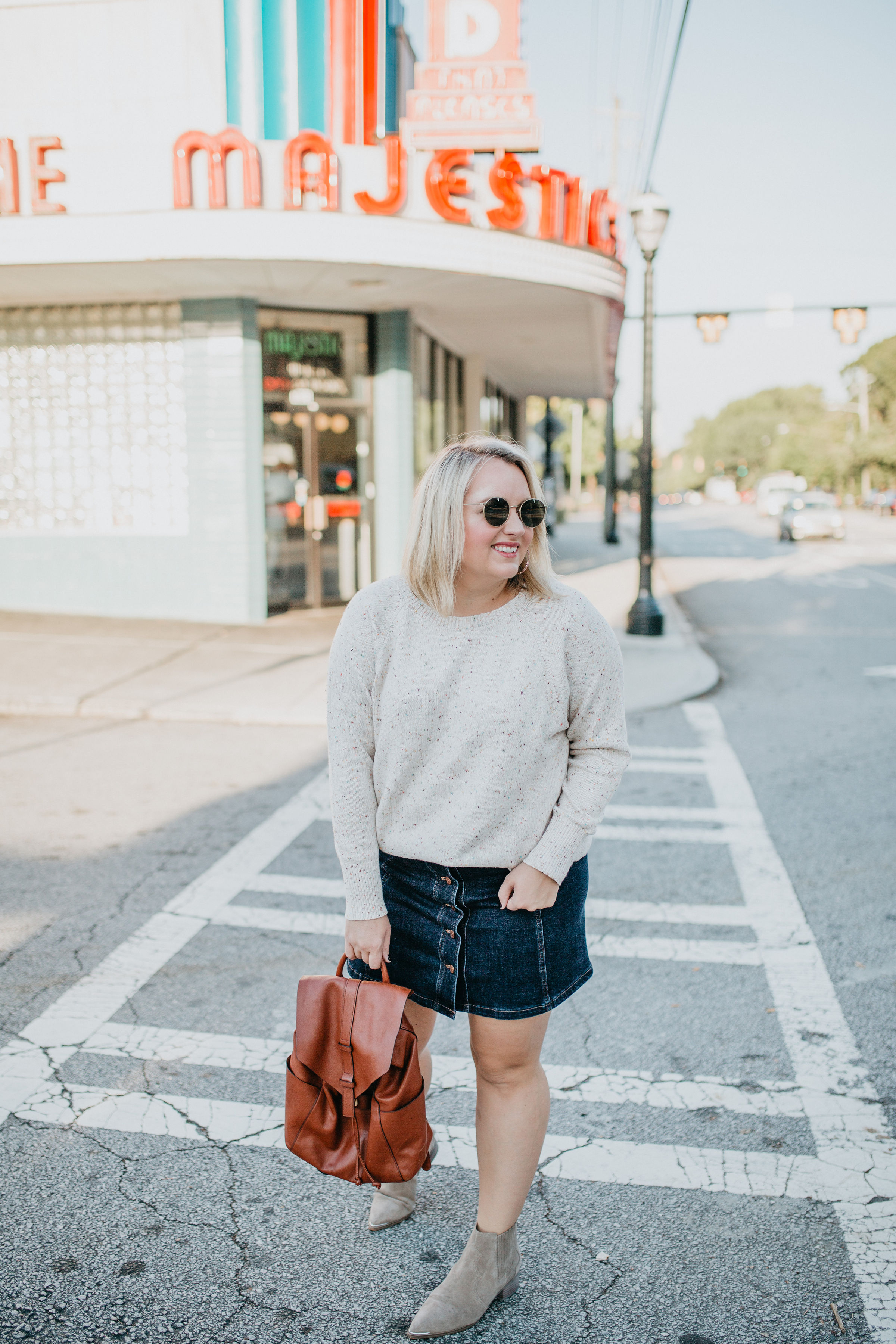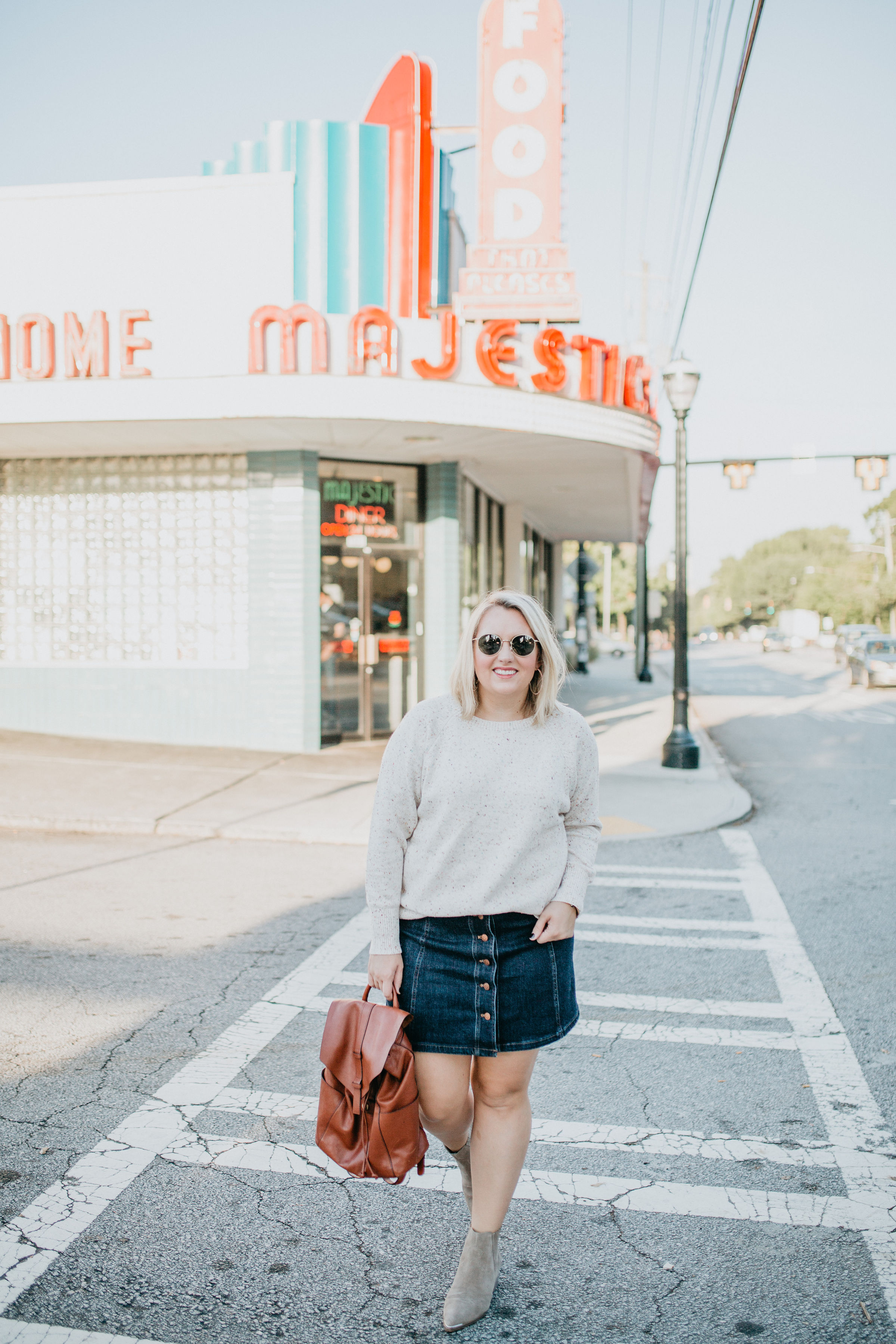 This is by far the best mini skirt I have ever found.  It has great stretch, comes in sizes 00-24, and is aline.  The aline fit is perfect for girls with a bootie and hips or if you want to show off your waist by creating an hourglass shape if you don't naturally have one.
Pairing it with a cozy sweater with a front tuck is the perfect way to show your waist but have room for all the turkey and dressing. If you are going to a casual dinner booties pair well with a mini.  I loved the nude pair above. the color and shape give me a longer leg.
You can also pair the mini with a nice heel like the pictures below.  The olive suede is a great fall color and is pretty much a neutral and can be paired with anything.
I think anything you wear that is cozy and comfortable to wear after eating a big dinner is perfect.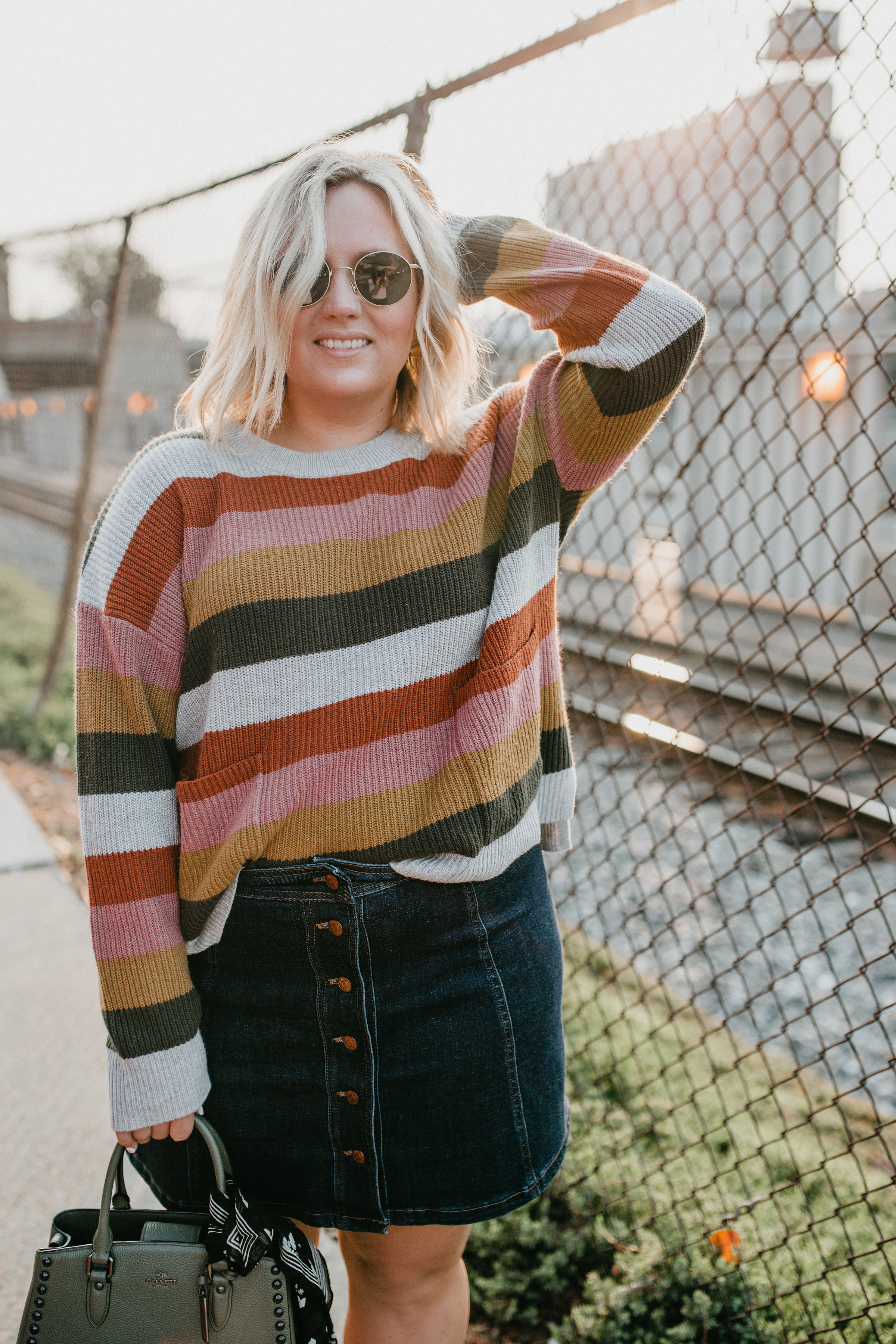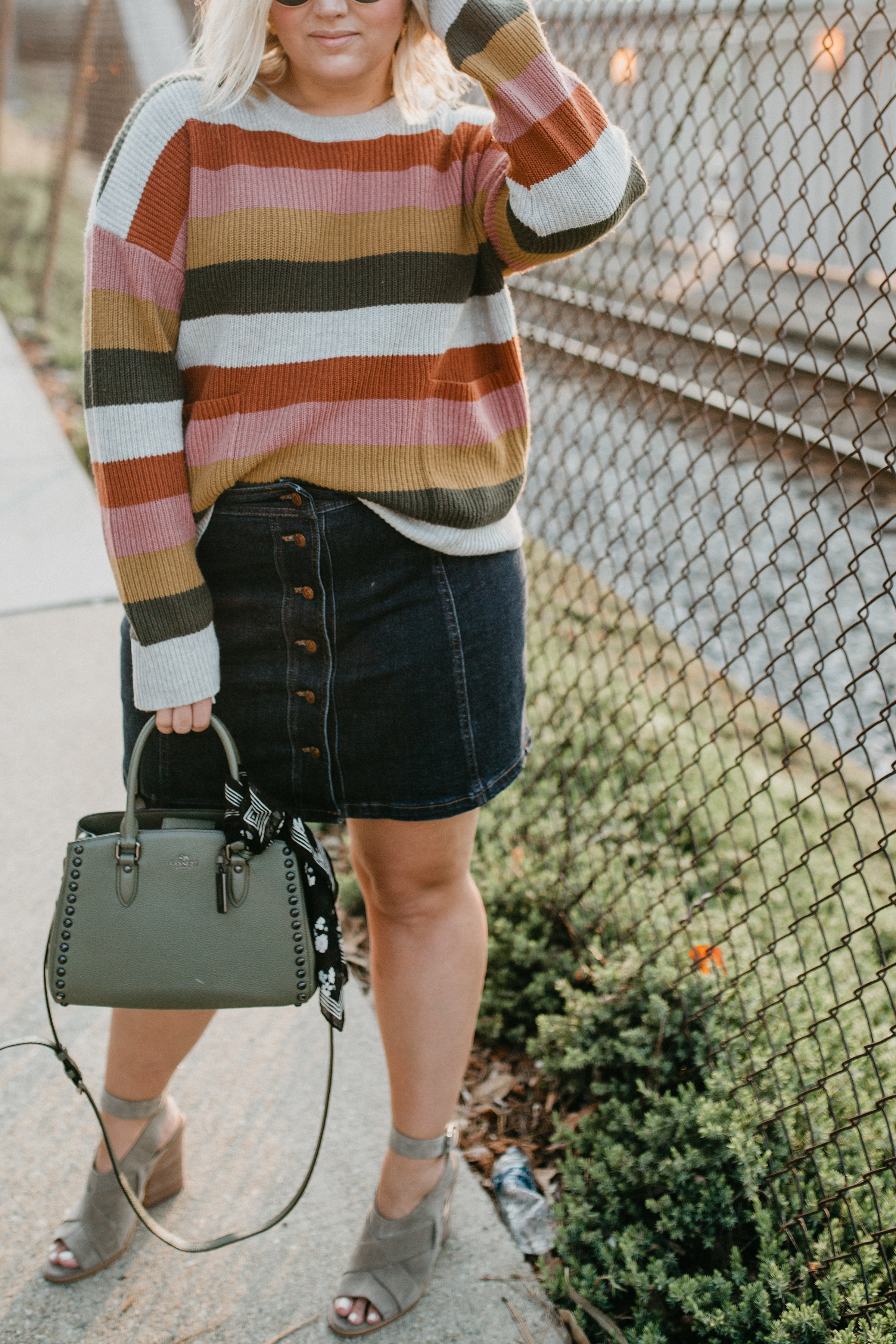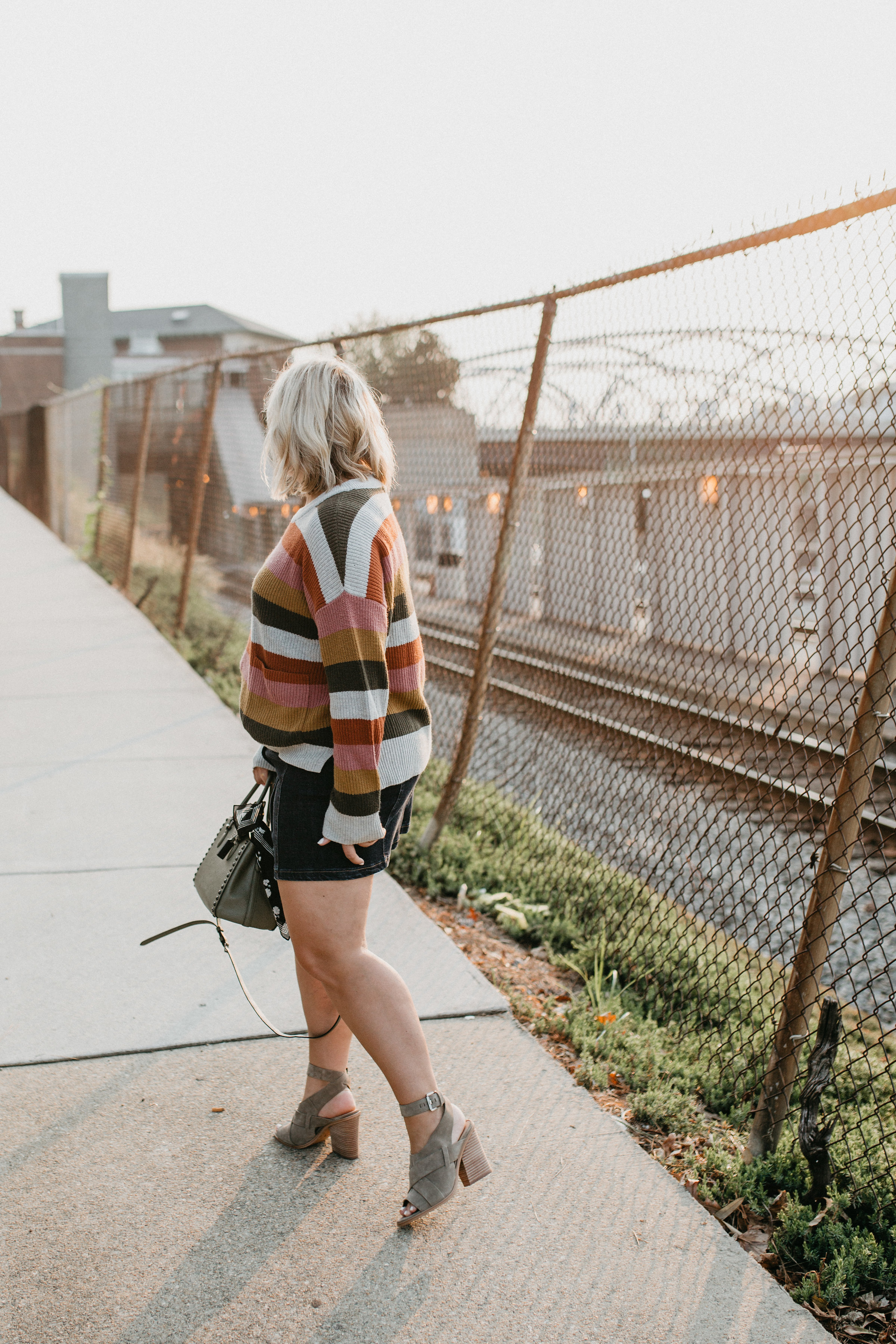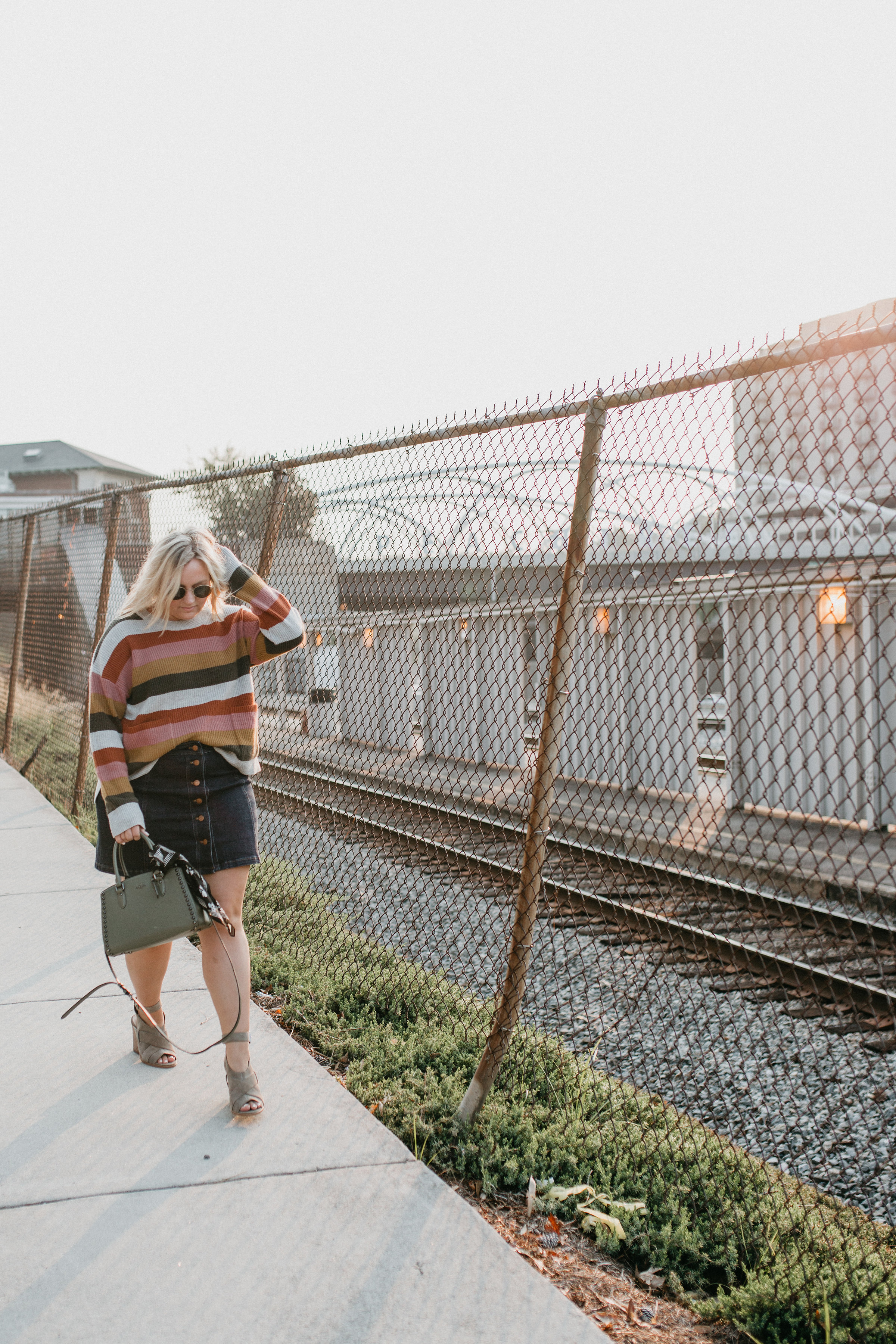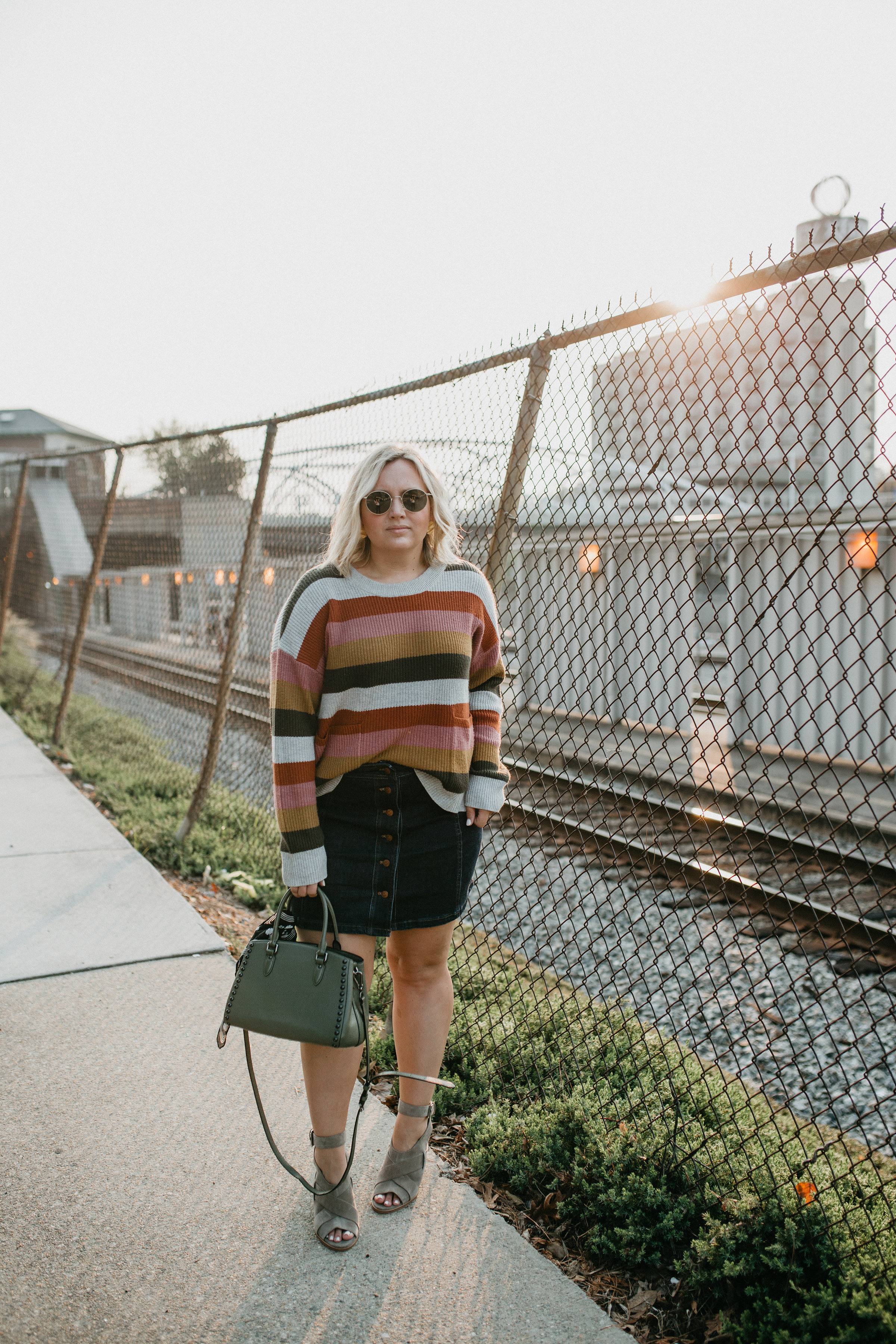 First Look : sweater size medium | skirt size 10 | shoes | backpack old
Second Look : sweater size large | skirt size 10 | shoes | purse old
with LOVE