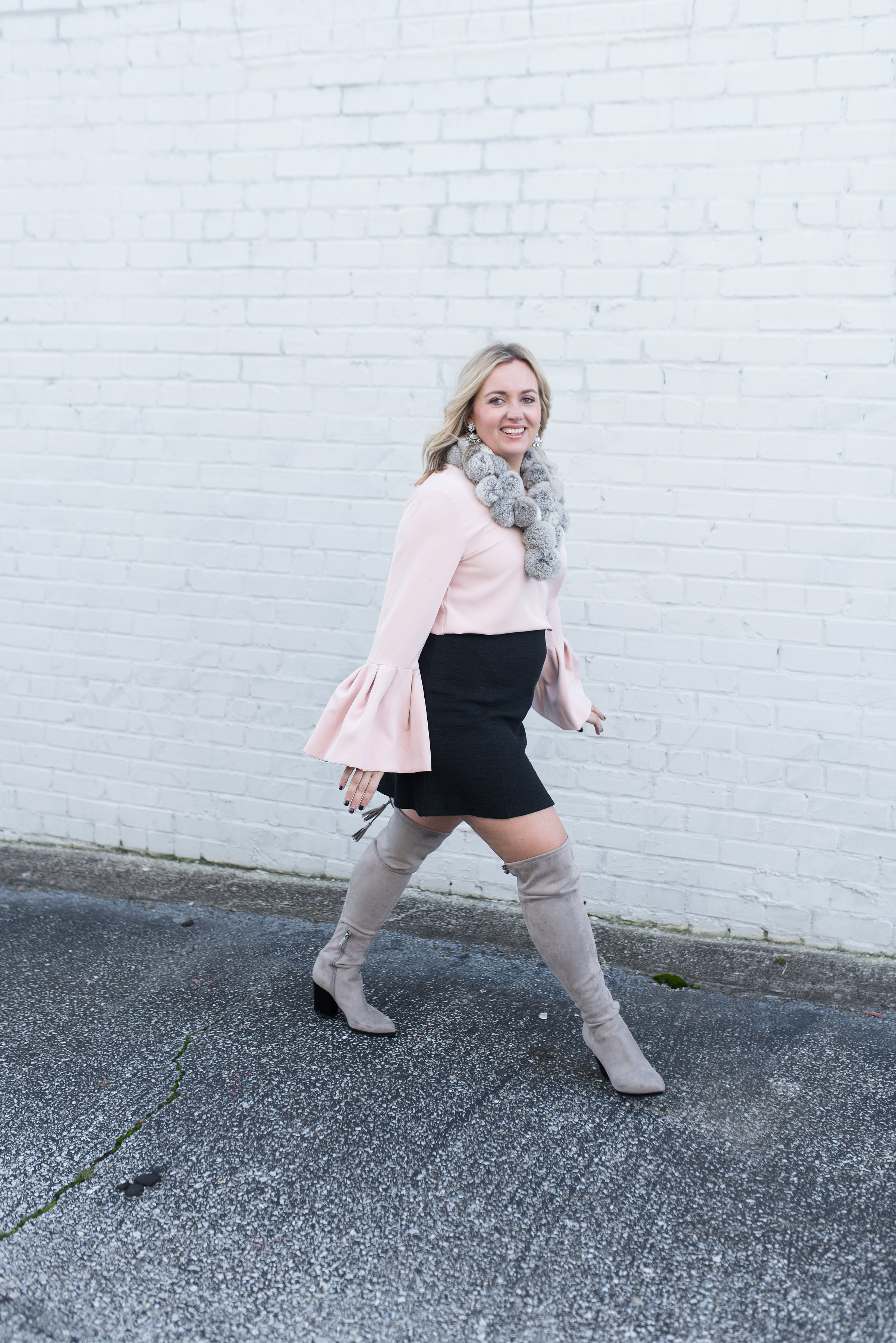 We are almost through the week.  We are officially in countdown mode to Thanksgiving.  What are some of your favorite traditions?  What sides are a must at your Thanksgiving dinner?   My parents are hosting and this year we are making the entire meal.  So it will be warm, because let's face it Thanksgiving dinners are never hot, and so we can eat on time.  So with the food talk out of the way is your family dressy or casual for Thanksgiving?  We alternate, some years dressy and some years casual, like stretchy pants casual.  So let's all thank God for Spanx so you can look dressy but have stretchy pants on.
I love getting dressed up myself.  I  love getting dressed up for any event during the holidays.  So when I found this beautiful blush and bell sleeve top from one of my favorite stores it was 100% coming home with me.  I have been wearing denim so much lately I decided to switch it up and pair it with a sweet a-line skirt and my favorite over-the-knee boots, that are not wide-calf and fit perfectly.  I also think this top could go back to black pants or light wash denim.  With the cool temps in the air who doesn't love adding a little rabbit fur to the mix.  This is also a great gift under $100.  Shiver + Duke is a local artisan brand located in Atlanta, GA.  I personally think adding fur trim to anything makes you instantly holiday-ready.
I have partnered with my good friend Brittany from Loverly Grey to show you not one but two ways to style this blouse.  Brittany and I could not be more opposite with our bodies.  That's why we decided to team up, she is slim and I am curvy, and we both fell in love with this beautiful top for the holidays.   I would say there are some looks that my body shape just can't pull off and I am sure Brittany would say the same.  The number one thing about fashion is you have to be confident in what you are wearing.  If you don't feel good in it, you won't look good in your look.  Then there are times that two completely different bodies can both look amazing in the same top but styled for their shape.
Top | Skirt | Scarf | Earrings | Boots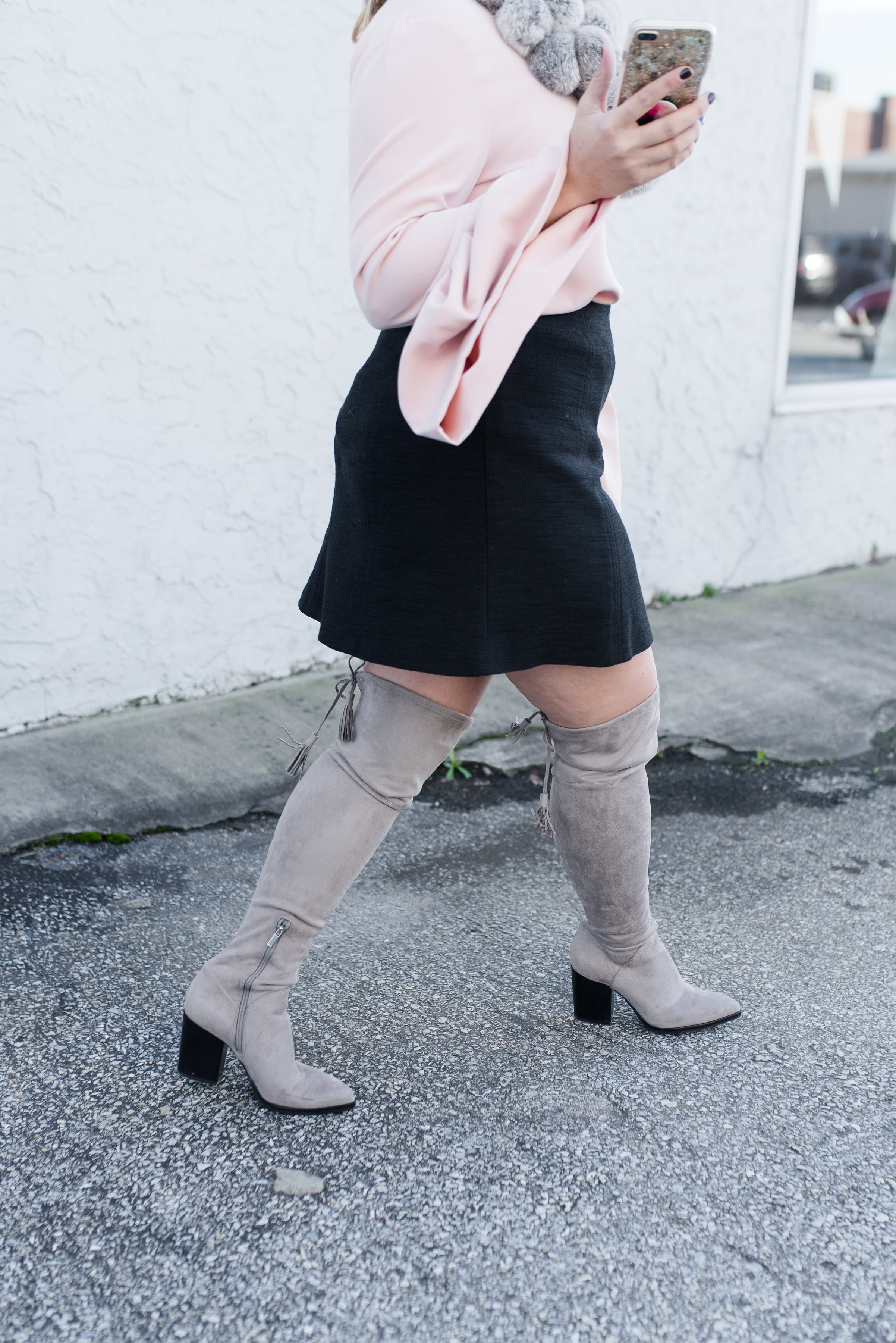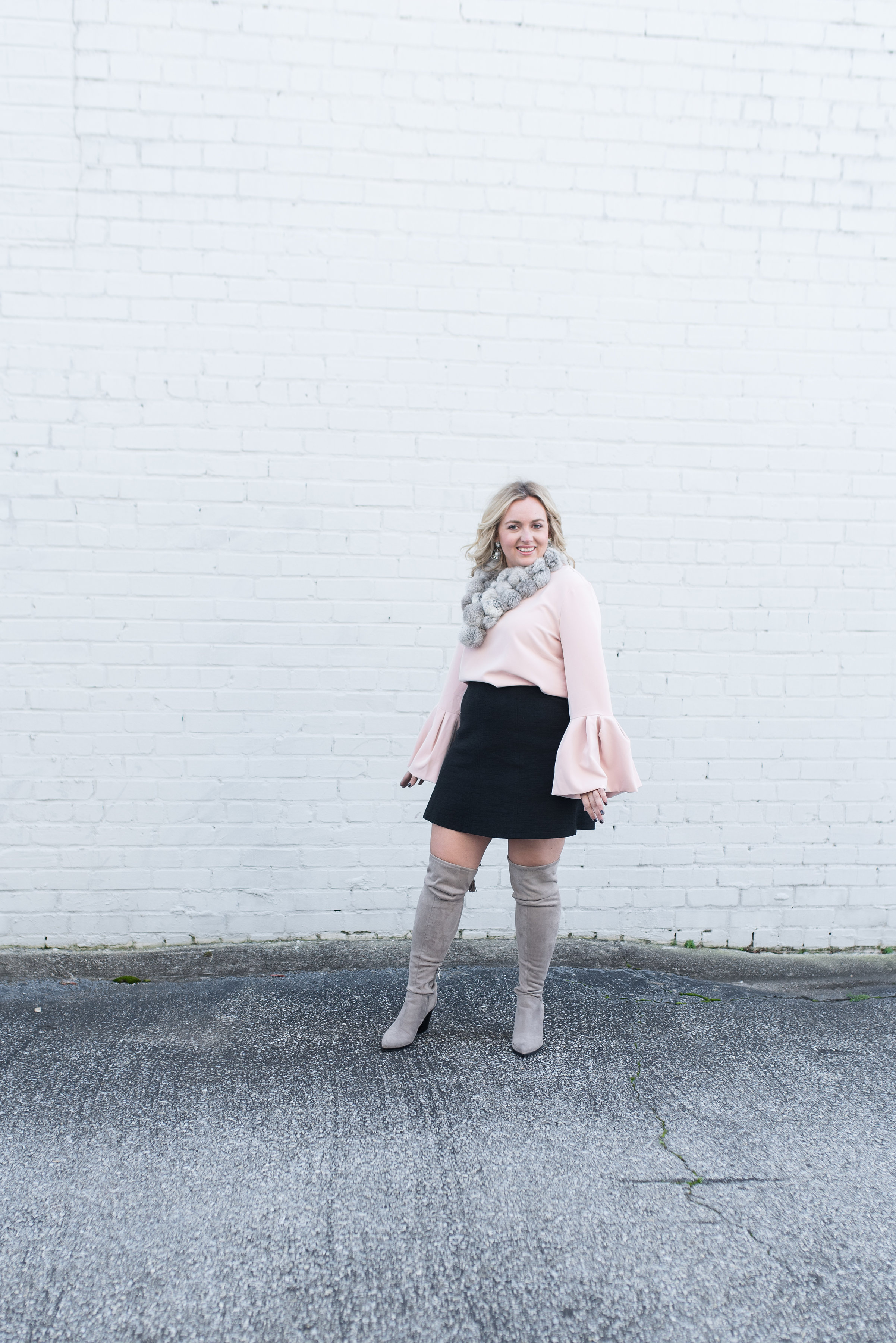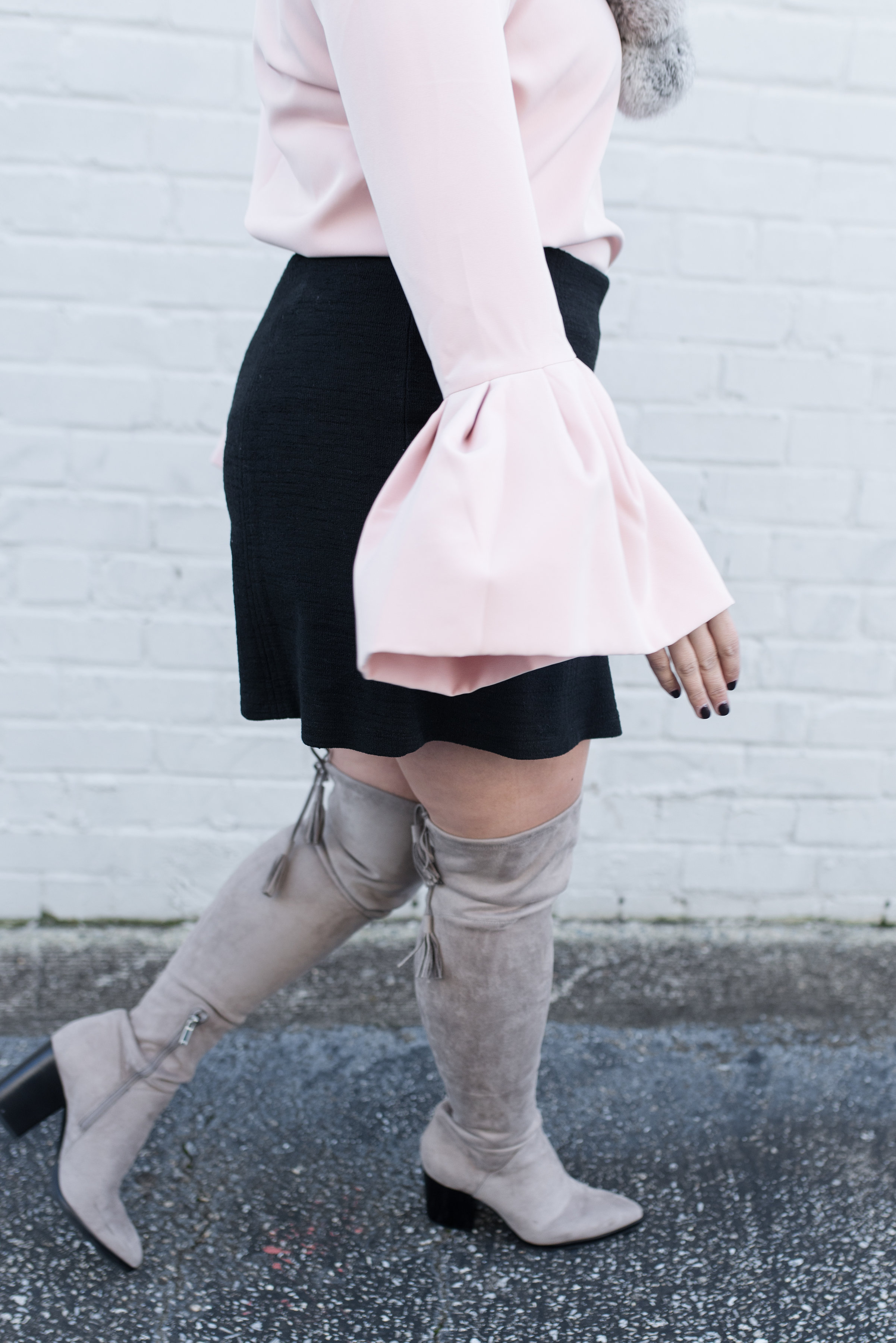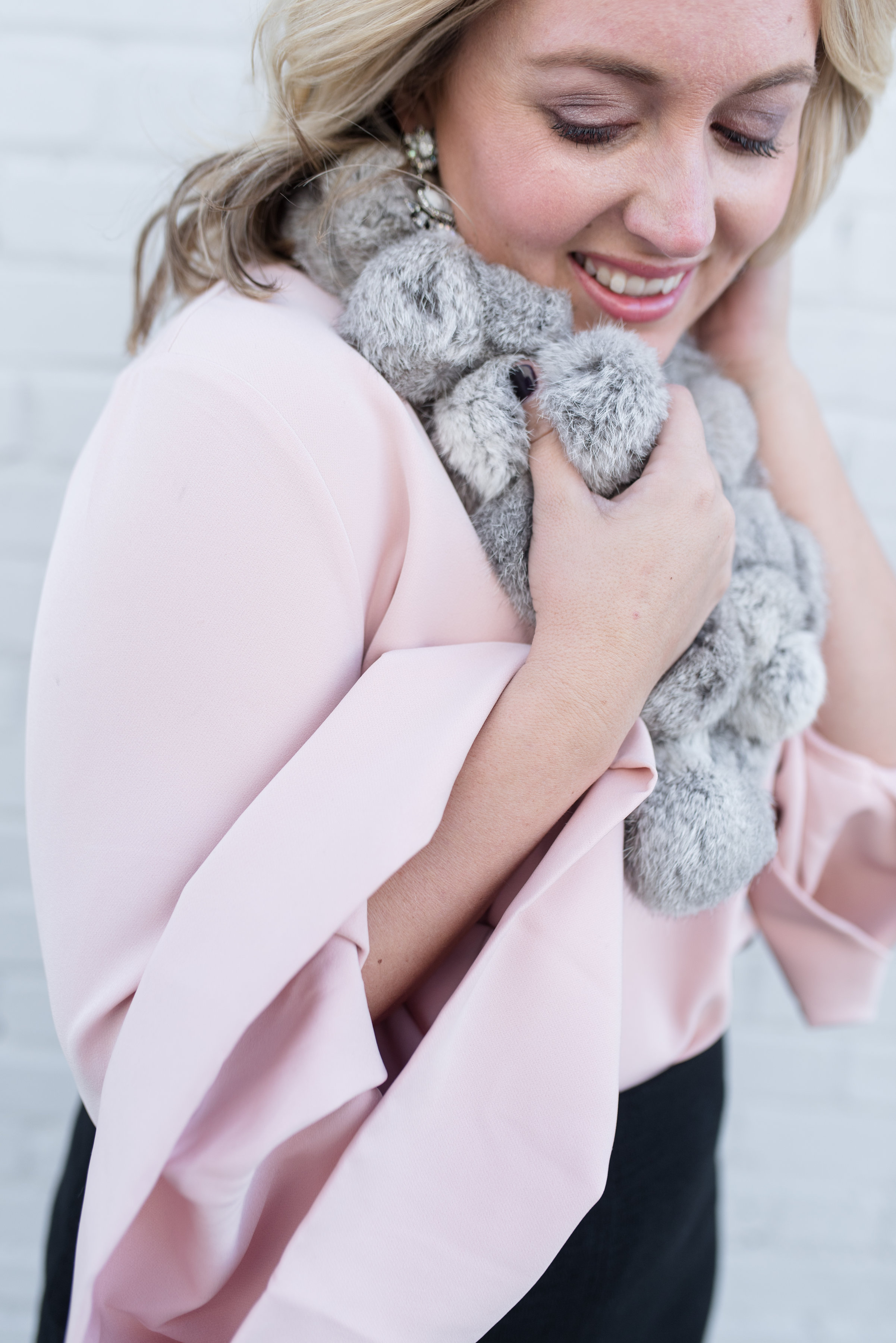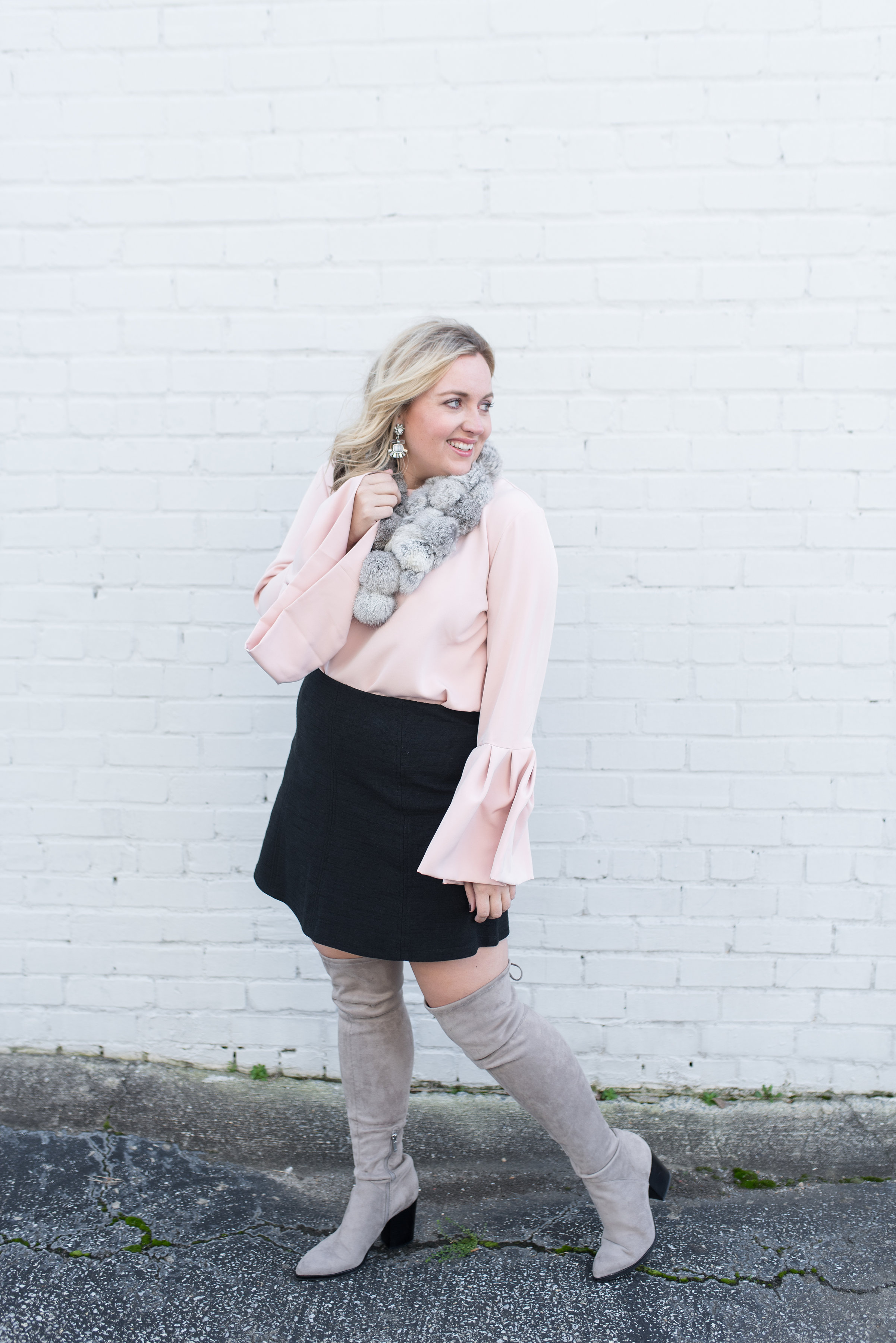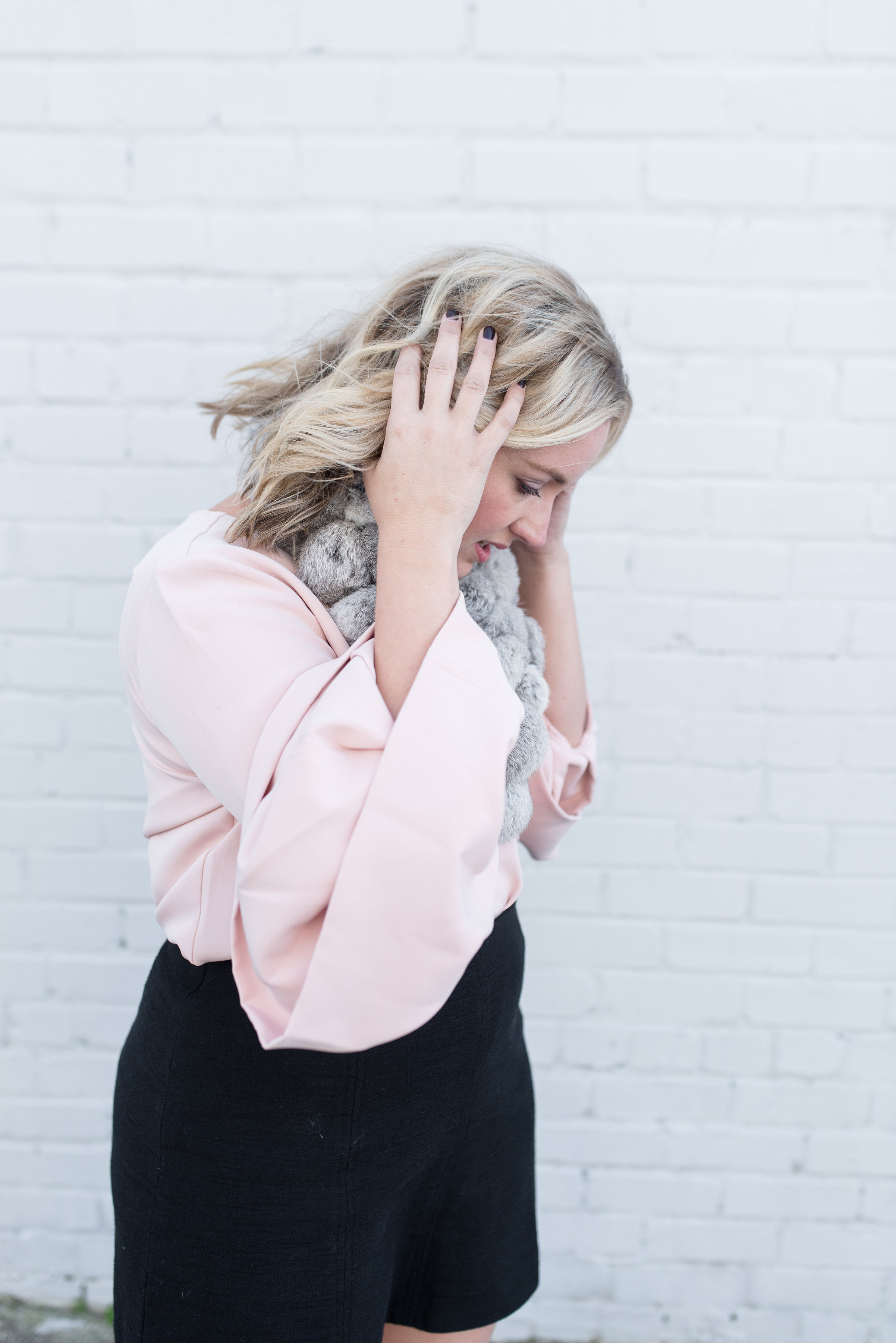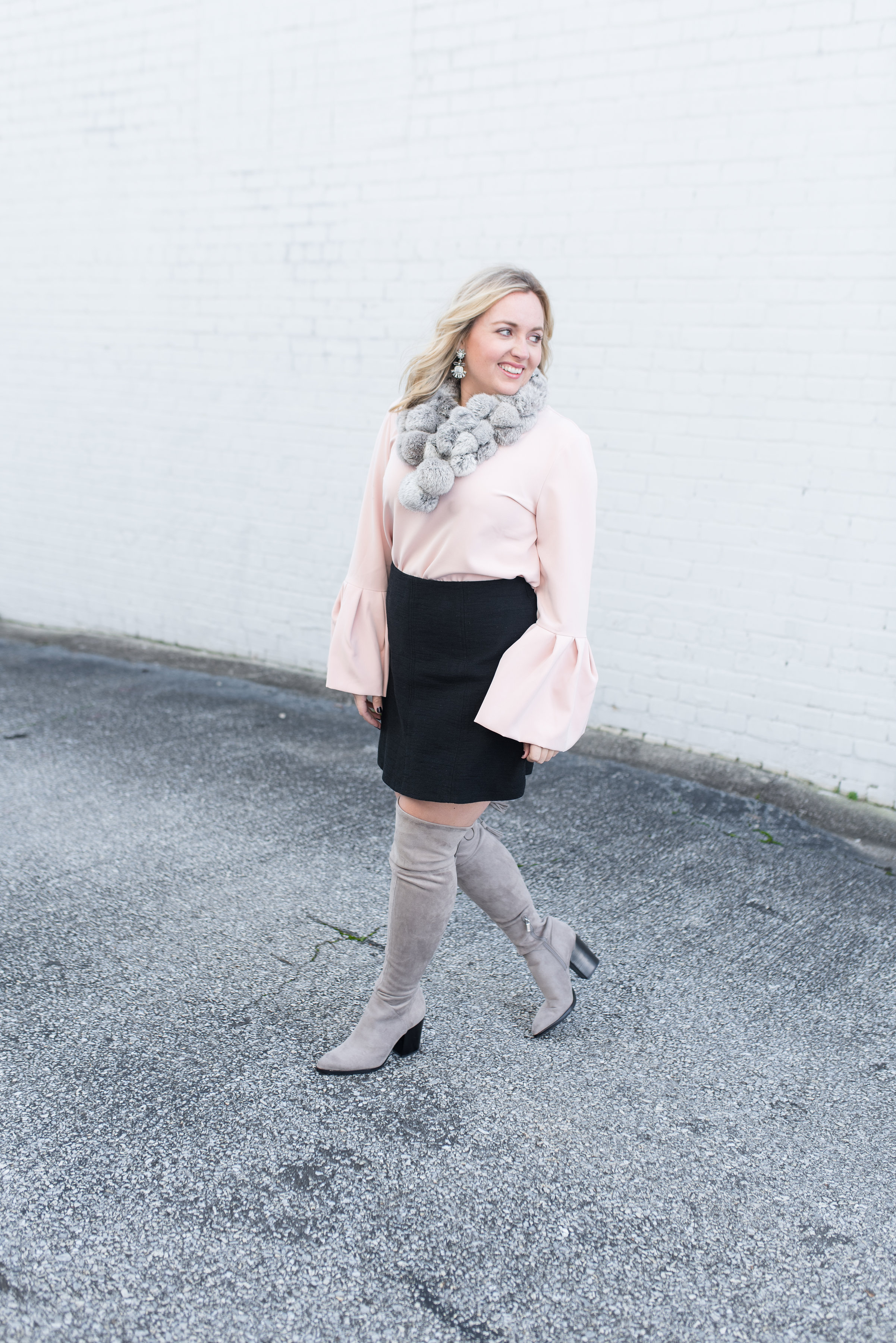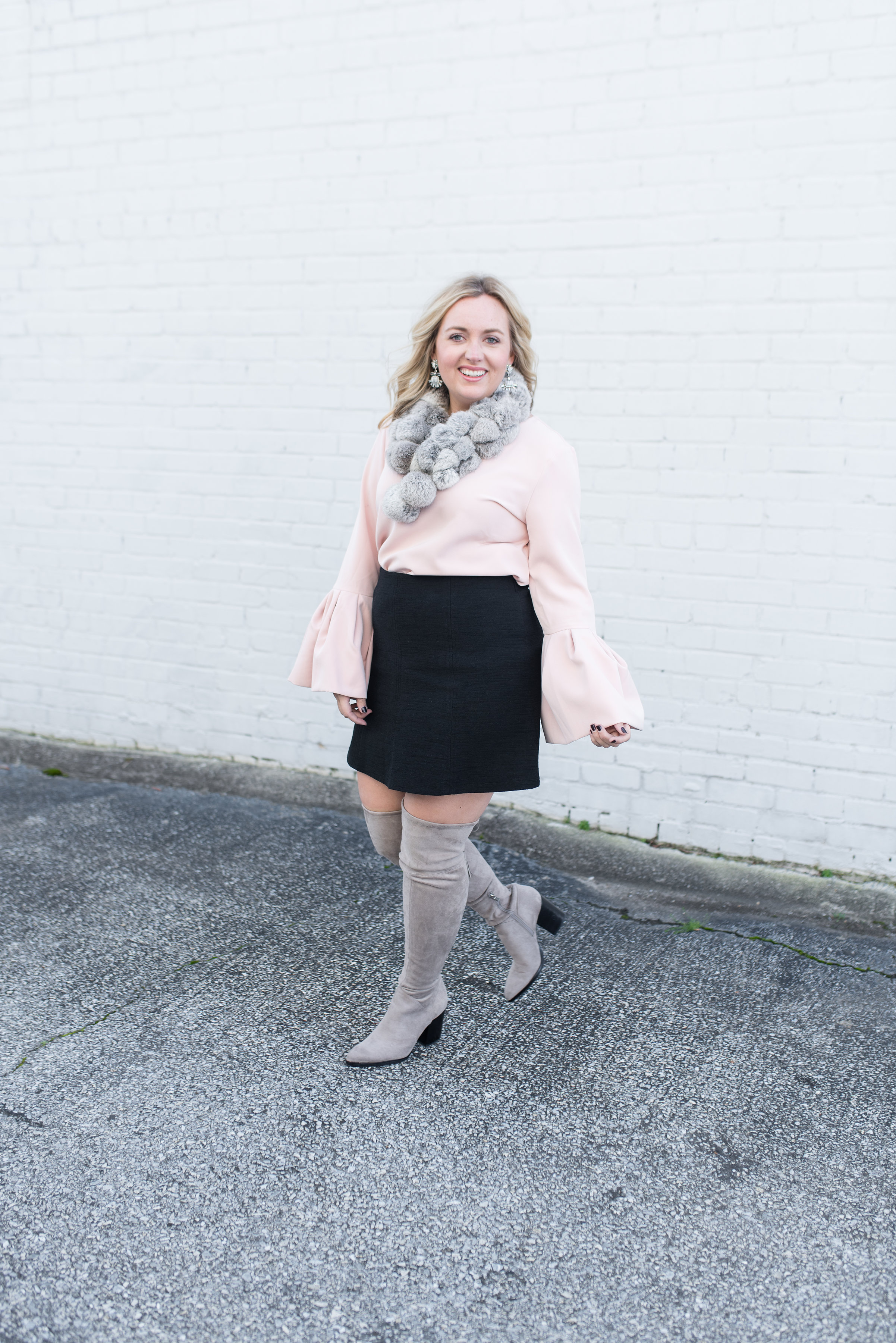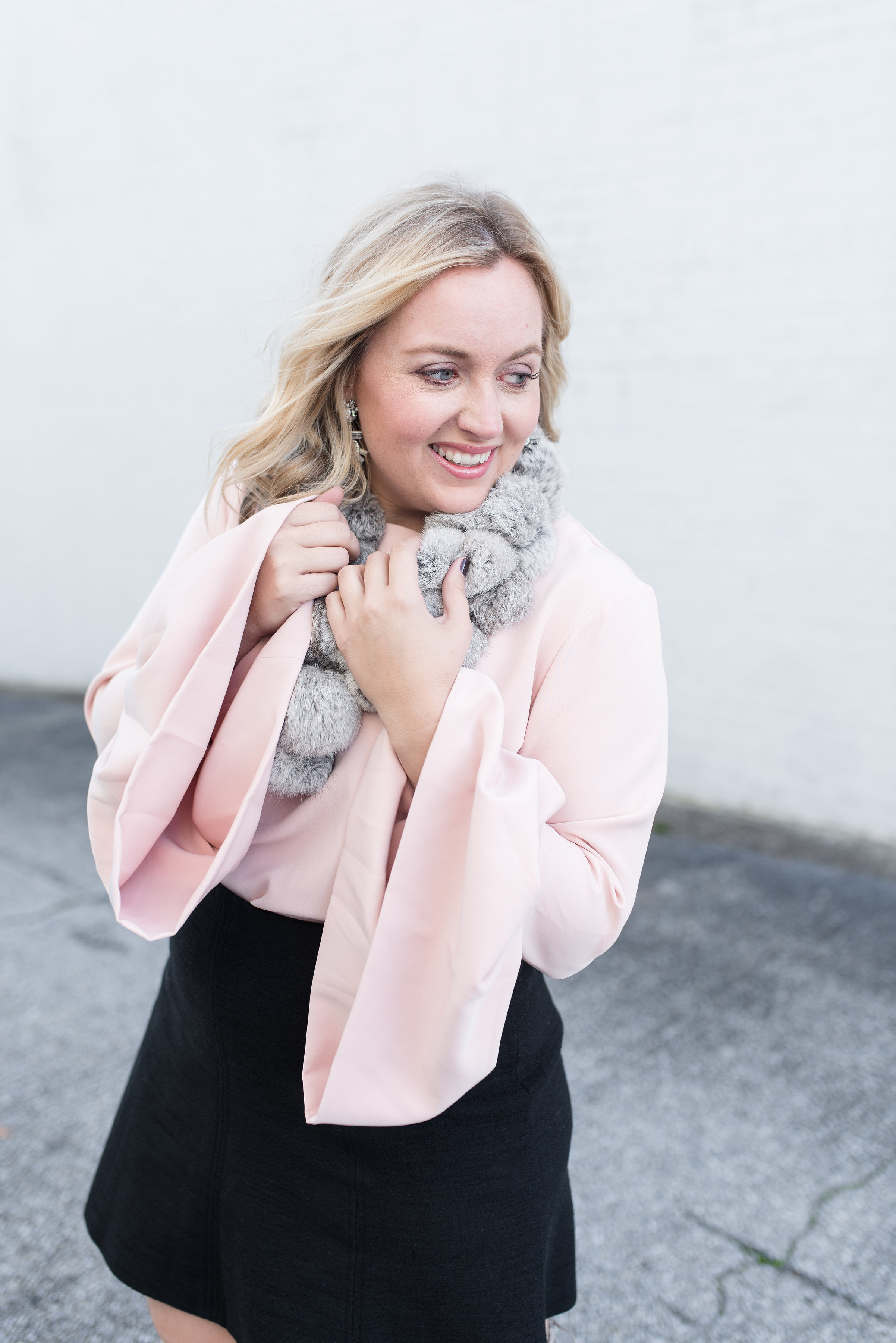 with LOVE from Nashville
Photographer | KVC Photography