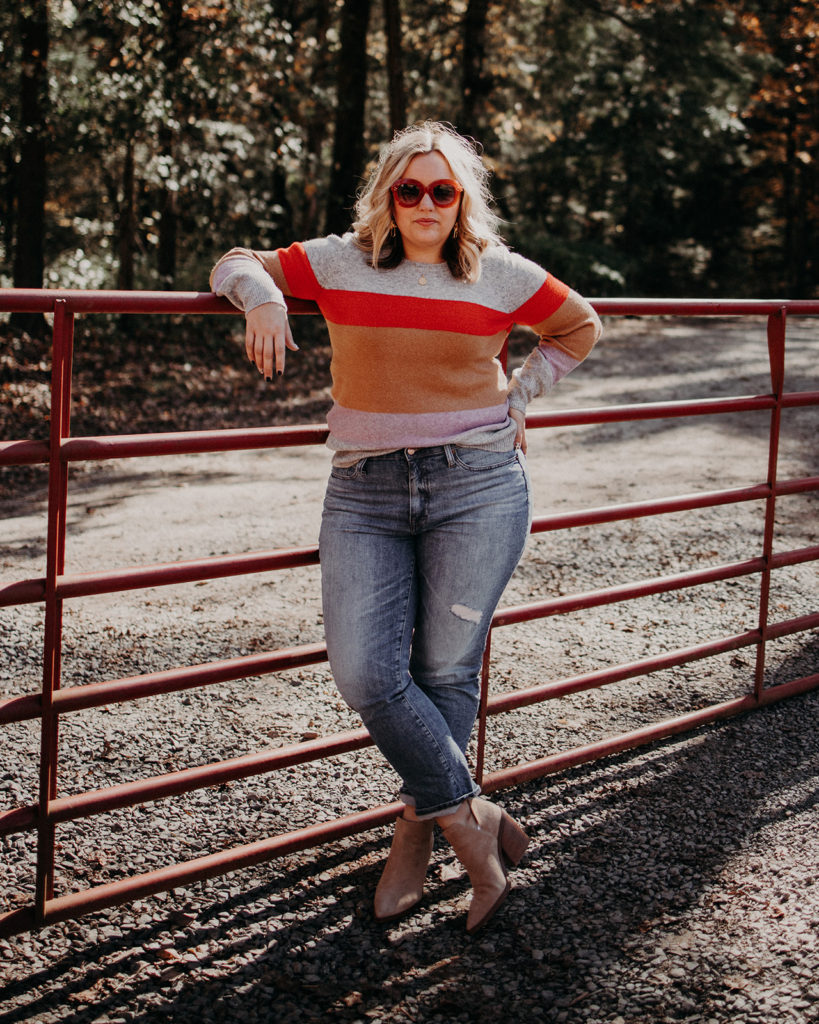 Hopefully you have not forgotten about Thanksgiving. Its not my most favorite holiday but after having the longest summer ever in Atlanta, I am all about the fall feels this year. Give me all the cozy sweaters with fall colors and over the knee boots with cute dresses. I am looking forward to enjoying some of my favorite Thanksgiving dishes, like my grandmothers dressing and homemade cranberry sauce.
What about you . . . does your family make dressing or stuffing?
I love a casual Thanksgiving day. Wear a pair of worn in jeans with a cute sweater and booties and you are ready for comfort, eating, and watching football.
Sweater / Jeans / Booties / Sunglasses
Give me all the rust, browns, leopard print, and cozy sweaters this Thanksgiving. I could live in this Free People sweater I am wearing a size medium and love it front tucked into jeans.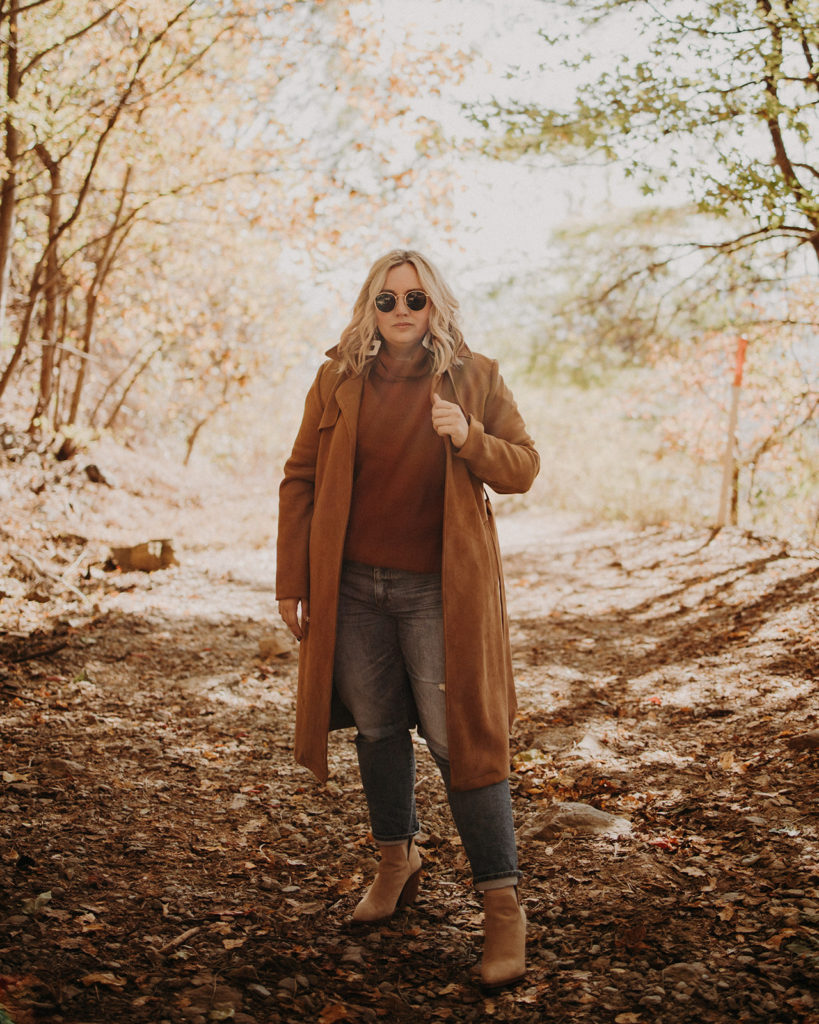 Trench ( Similar ) / Sweater / Jeans / Booties / Sunglasses
The best " eat all day " look goes to Spanx with a long sweater dress/tunic paired with winter combat boots. The combat boot trend is new for me but I think I might have found the perfect pair that compliment having an athletic calf. Also who doesn't want to wear stretch pants on Thanksgiving. A sweet friend of mine designed this sweater dress and I just love how it feels and the price.
Sweater Dress / Spanx / Boots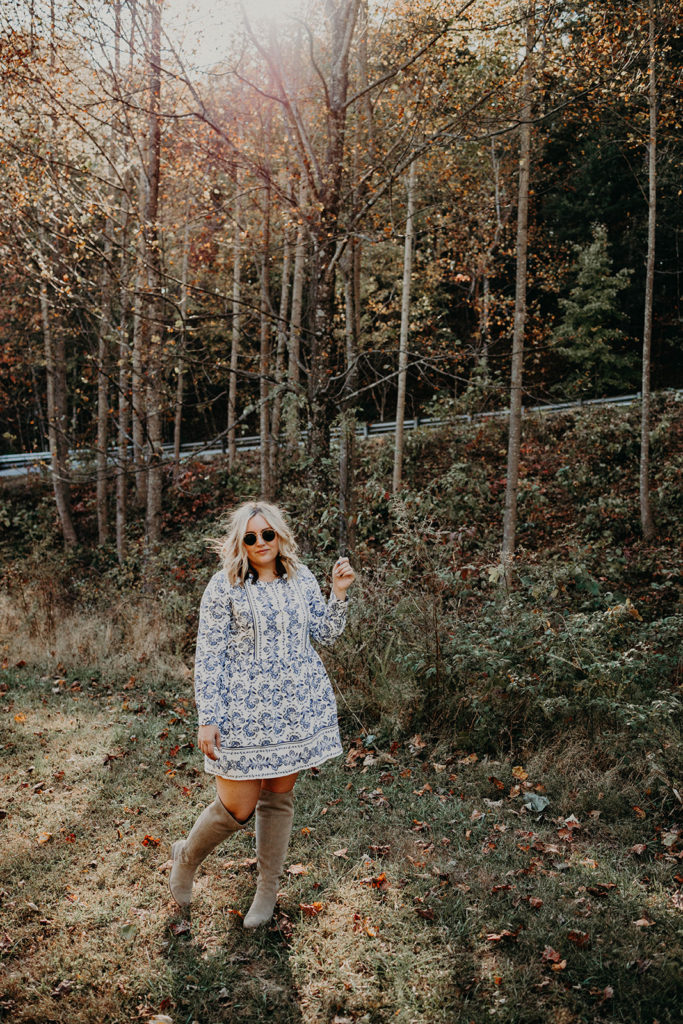 I am obsessed with this dress. I think its perfect for Thanksgiving Day. In my family we have had years where we all decided to get a little more dressed up. Actually come to think of it I wore a sweet wrap dress last year with a plaid wrap. This bold print in light blue and ivory is a perfect compliment to a beautiful fall day with your family. Keep your legs warm with OTK boots. This wide calf option are my personal favorites 2 years running and under $100.
I want you all to know how very thankful I am for each and everyone of you. I don't want thanksgiving to be forgotten. Its the perfect holiday to set us up for a beautiful Christmas with a giving spirit and and thankful heart. Each message, dm, picture you send me fills me up with gratitude like I have never felt before. I pray each of you have the most beautiful Thanksgiving yet.
with LOVE from
Lindsay