It feels like Christmas.  Why you ask?  Well, the week of the NORDSTROM ANNIVERSARY SALE is here.  I hope you are excited about one of the BIGGEST sales of the year coming in 2 short days.  There is so much good fall wardrobing coming at you.  I know it can be a little overwhelming with so many people/ bloggers telling you what to buy and you need this and this and this.  I am going to try a different approach this year.
I am going to pick out 10 investment styles, thats right just 10 good pieces this fall.  If you already have one or more of the 10 things great, your on the right track then.  If you need to rebuy one or more of the 10 pieces because you wore them so much, then good, we are on the right track.  These items, when paired well, can be worn over and over and over again, mixed and matched into different looks and are flattering on your body type.
I am going to break my try on sessions down into 2 groups of 10 pieces.  the first group is going to be the work capsule.  I will incorporate work looks that can go from work to play.  A few casual pieces that can be incopertated into your work looks as well.  The second group will be the casual collection.  Takes you from weekend to well another weekend.  Helping you find the balance of relaxed but put together.   Then I will start the building process.  Out of the 10 pieces in each group I hope to create 20-25 different outfits.
I don't want to overwhelm you with to many options and things you will never wear, this happened to me last year.  I want you to invest (by invest I don't necessarily mean expensive) in pieces you are excited about.  I know not all of you exclusively shop with me through like to know it, have my body type or have the same style.  But I want the Nordstrom sale to be a fun experience and helping you find that perfect balance of getting new clothes but clothes you will and can wear over and over again is my #1 goal.
This year will be different in the since that I am going to buy these pieces myself as well and show you how to style them many different ways, sometimes bringing in other things you might have.  I have also done research on what the most purchased items were last year so I can target these items early and style them for you, so you can purchase before they sell out.
I have heard from many of you that you feel like you need to buy everything we ( influencers/bloggers) tell you.  We give you ideas and inspiration to put an outfit together.  You don't have to buy it all.  But if you are in the market and need to buy something the resource is there for you.  I want to help you get dressed with confidence each day.  I want you to look in your closet and say " I have something cute to wear today".
Quick Facts :
Early access starts July 12th – you must have a Nordstrom credit card or Nordstrom debit card to shop early access
Public Access starts July 20th – you can shop with any form of payment.
You can order online with my links and pick up in store.
If you don't know a size order several and return what doesn't fit, you can do this with in store pick up as well and return after you try on at the store.
I will only be showing women's clothings, accessories, bags, shoes, and makeup.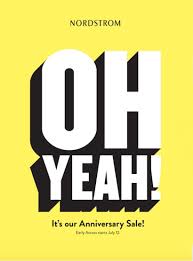 with LOVE