5 Tips: Staying Productive Working from Home – Work from home they said. It will be easy they said. You will love it they said. Many of you are starting to work from home this week. Maybe it's because of the pandemic, a new job, or you were given the option with your current job. Whatever the case, working from home is becoming the new normal for many Americans.
I am an outside sales executive and have been working from home for about 2 years now. This is my normal, but for many of you, this is new and uncharted territory. Enter blog post with 5 easy tips to staying productive while working from home.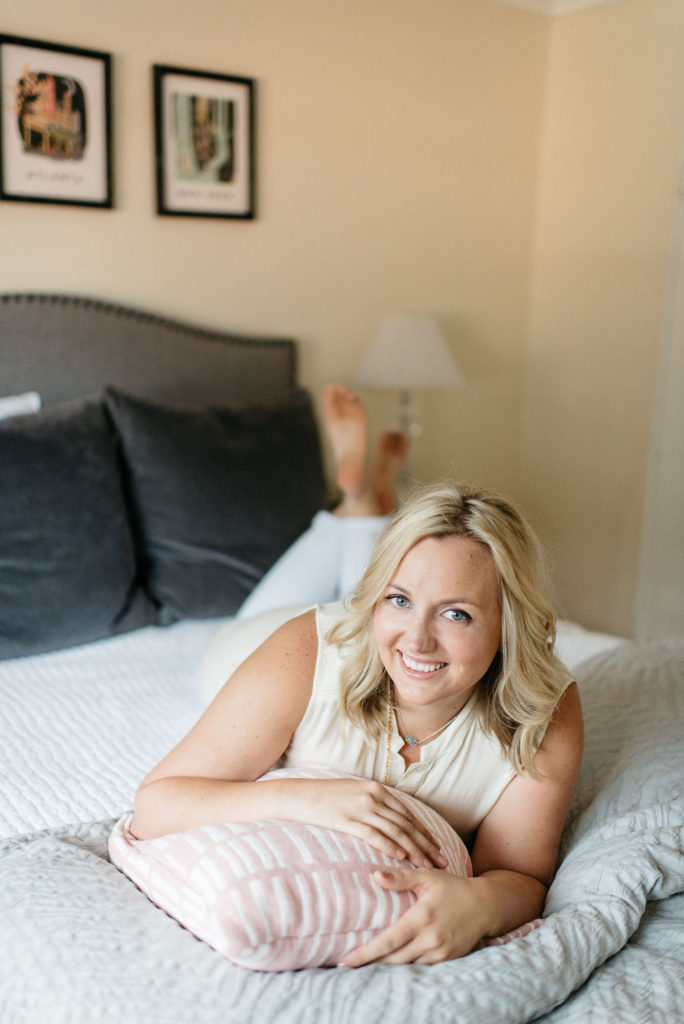 1. Get up at the same time every day
When you have a routine it makes your day more productive. Many of you have children or pets who make this an easy tip to master. But for those of you who don't, getting up at the same time when your day-to-day changes might be challenging. Make it a priority to set your alarm and get up at the same time every day to do your pre-work or your morning routine before you sit down to start working or head out in the field for appointments.
2. Make your bed/Pick up your space
Sounds simple but makes a huge difference. When you make your bed you are less tempted to get back into it. I mean we spend 30% of our lives in our beds, and if you are like me it's a very cozy spot to be. I make my bed so if nothing else I have accomplished one thing that day. It also keeps me from getting back into bed even with a computer. I don't like to mess up a perfectly made bed. Keeping a tidy space helps with not getting distracted. One thing I always try and make sure of is to have space picked up, clothes folded, and the kitchen clean. When your workspace and home are a mess you can easily get distracted to clean or relax on the couch.
3. Get dressed/ Don't work in your PJs
Now, this is up for interpretation. I say this not for you to sit in your home in business casual or uncomfortable workwear but to get dressed and not wear your PJs all day long. Take a shower put on makeup and do your hair all goes into getting dressed. Even if you are in casual clothes, getting dressed makes you more productive.
4. Find a designated workspace
This took me a while to create at home, but once I did I saw an increase in my work production and performance. I thought I could just work at my kitchen table and that would be fine. Wrong! I needed a desk in a space with little distractions. For me, that was not near a TV. Once I made the move to my desk I had everything I needed in one space and was able to work more efficiently.
5. Time blocking
This is a new concept to me and it's working. I have been doing it since the start of the year and now feel comfortable sharing. Time blocking is just blocking off chunks of time to accomplish different tasks that you have set for the day without distraction. I don't know about you but I was feeling like I could not finish a task without starting a new one and rarely returning to the previous task or forgetting what my thoughts were. When I started time blocking I was able to finish one task and then move to the next completing each task with the utmost attention and save time. One thing to note is to build in time to have lunch, answer emails and take calls every 2-3 task blocks depending on the time needed for each task. You make time blocking work for you and your list of tasks for each day.
Bonus Tip: Don't be afraid to step away, take a walk, and get some fresh air. I have a dog and my breaks are her potty breaks. I love it when I get to take her for a quick 5- 10 minute walk around the block. Helps to stretch our legs and gives my eyes and ears a break. Plus it's always a good idea, if time permits, to step away from something and then revisit it after a few minutes. You might catch another time-saving moment.
These tips have been life-saving to help me stay focused and keep me hitting my goals. Stay sane while WFH.