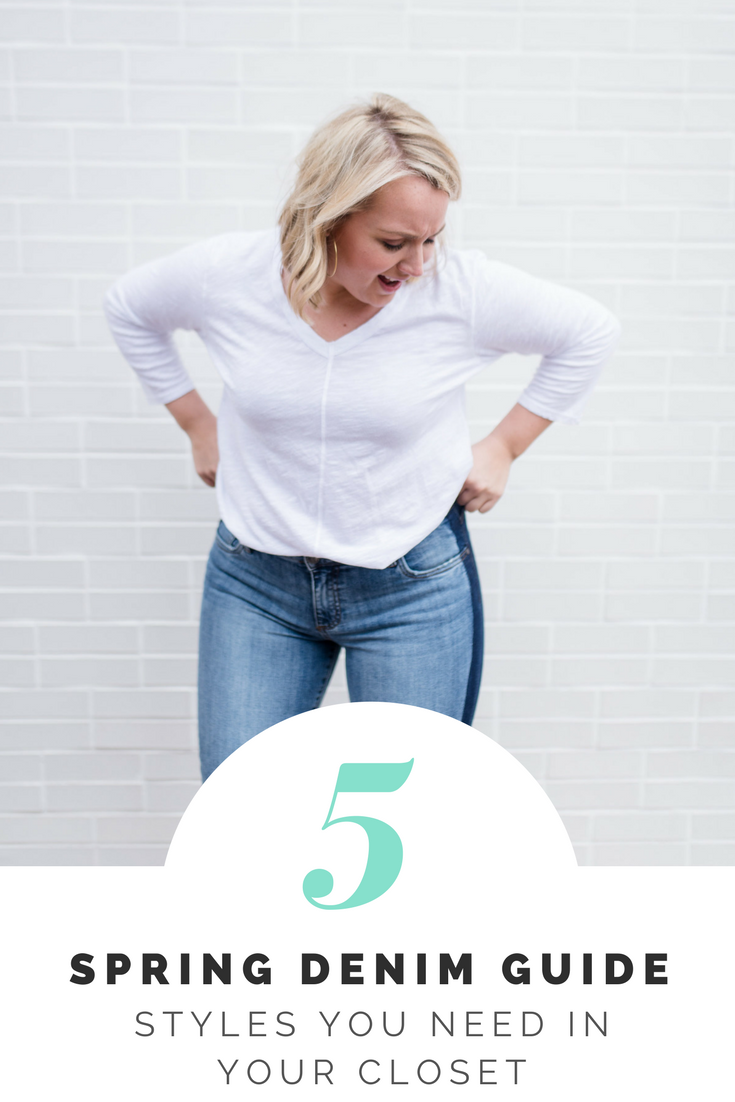 The most asked question on my instagram is what size are you closely followed by kind of jeans do yo like to wear.  Denim is my second skin, what I want to wear every day hot or cold, and I love to dress them up or wear casual.  I LOVE JEANS.  Soo what I am going to do for all my fellow denim lovers, girls frustrated shopping for denim, or someone who wants to add flare to their denim collection.  So I am going to break it down for you by style and my top 5 favorite brands I like to wear.
Hight Waist
Never thought we would go from low rise to high rise.  I put on a pair of low rise a couple of weeks ago and asked myself how did I sit in these?  So high the jean closer to God right.  Having a 10 in rise jean in your closet is a must.  I have a dark and medium wash with no distressing in my closet.  They are perfect for a front tuck, dressy look, or a cami with a cardigan or kimono.  I am wearing the Mia high rise from Kut from the Kloth.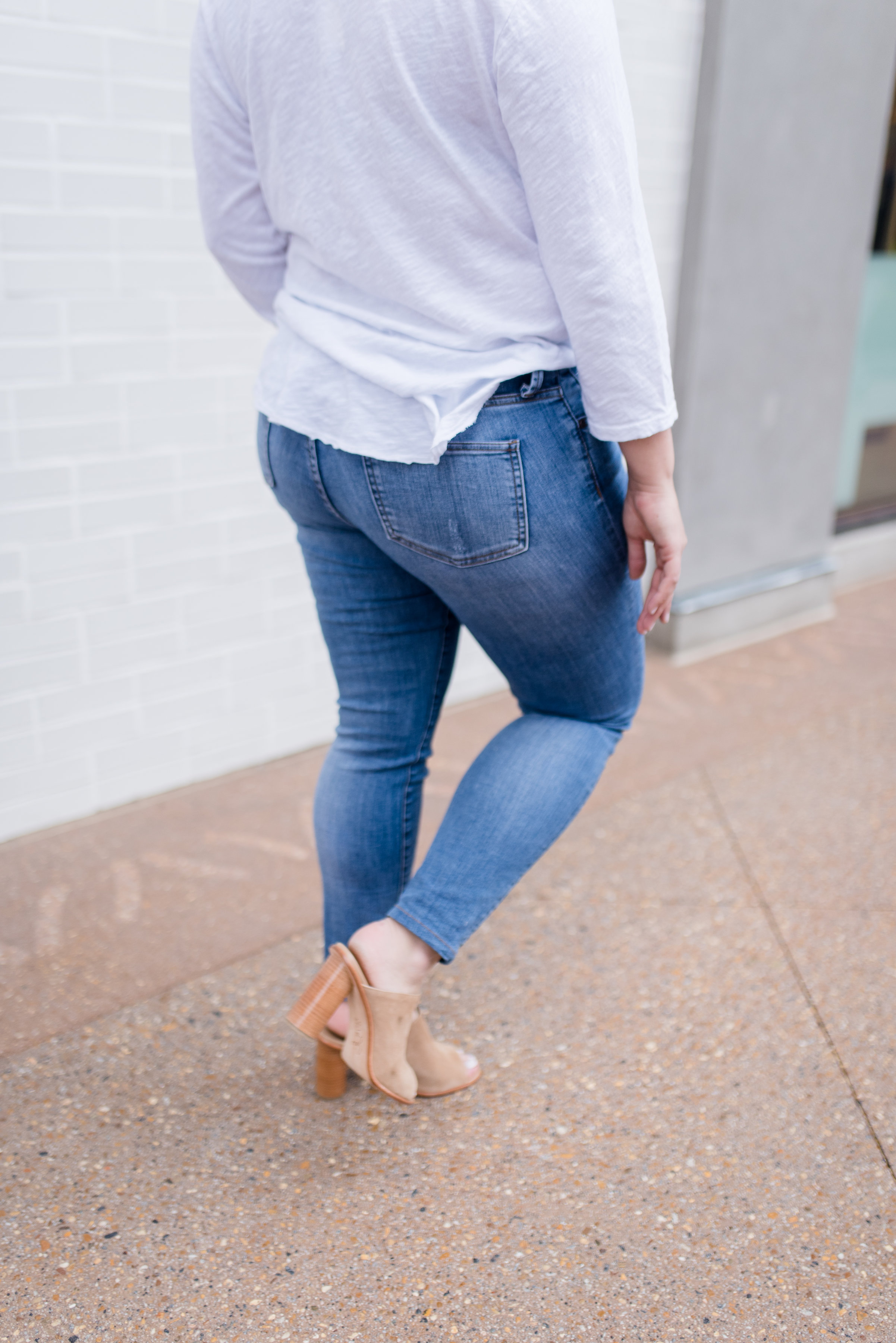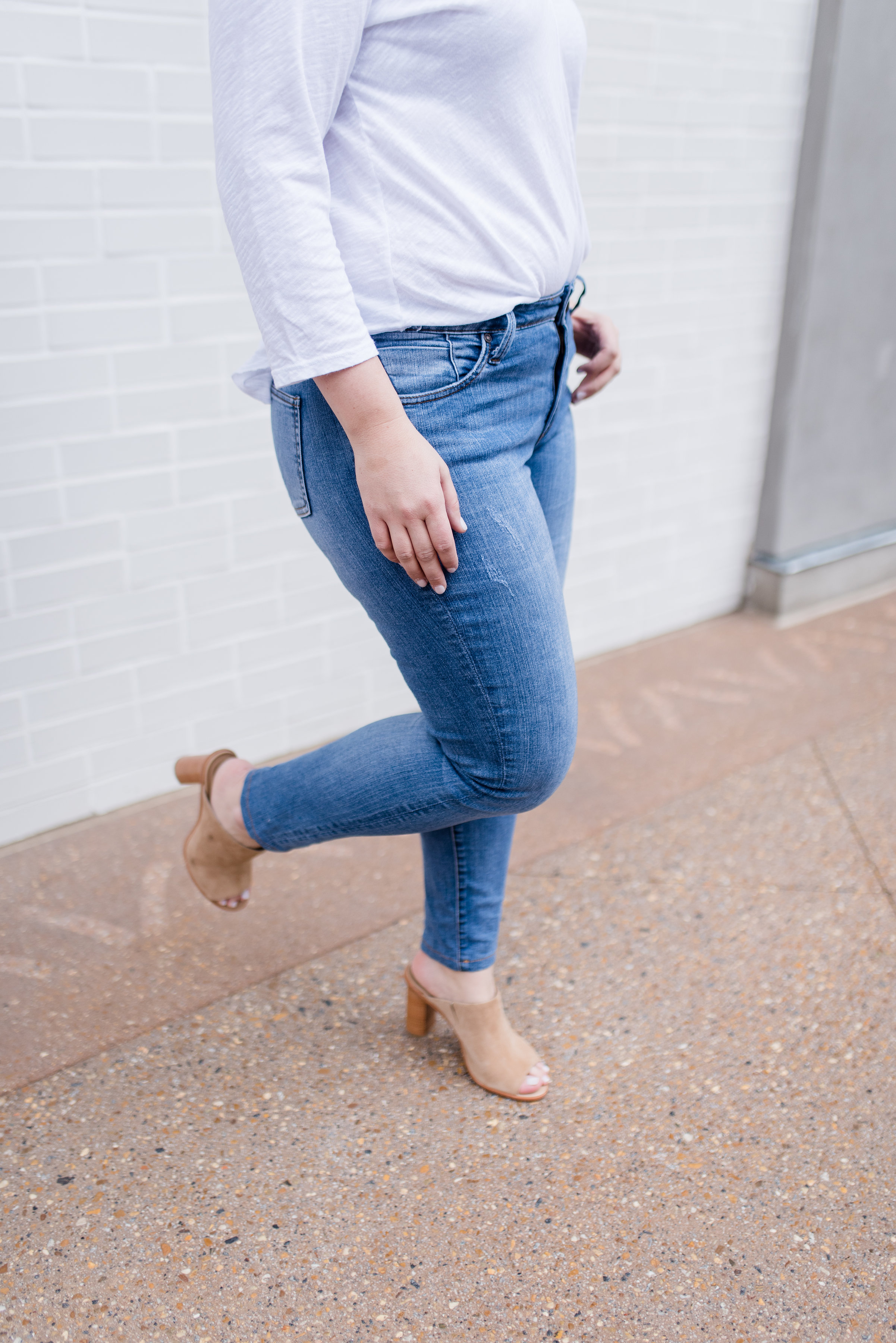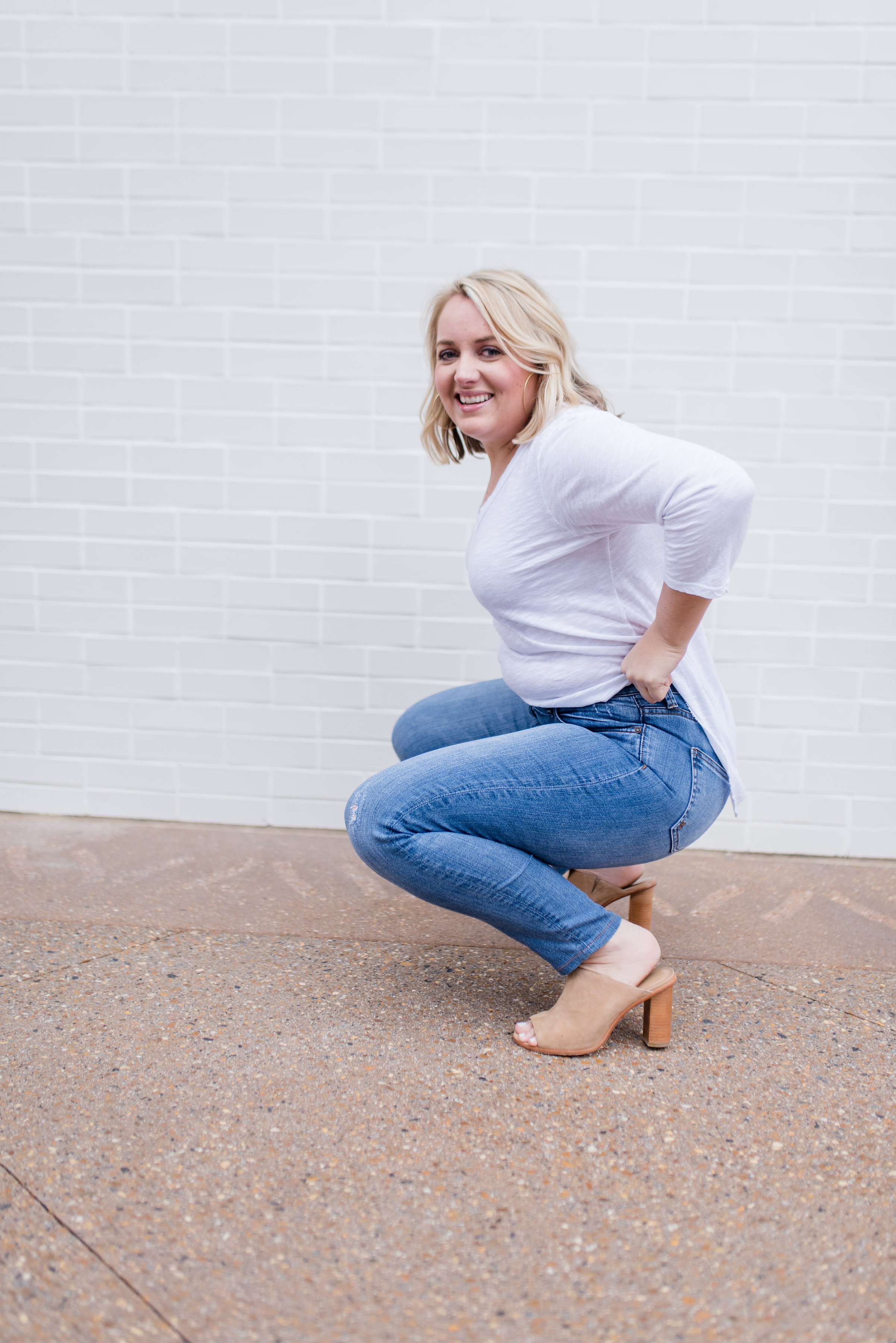 2. The Boyfriend
Relaxed or dressy the boyfriend jean adds forgiveness to your look.  The loose and relaxed look takes the stress away from keeping it all sucked in.  I loved to add a heel and a motto jacket to my boyfriend jean.  I always go with a distressed boyfriend to give it a little more worn and edgy look.  They should have a slouchy look and be lose fitting.  They are perfect for date night or running errands.  I am wearing a Catherine wide cuff boyfriend from Kut from the Kloth, also come in light wash.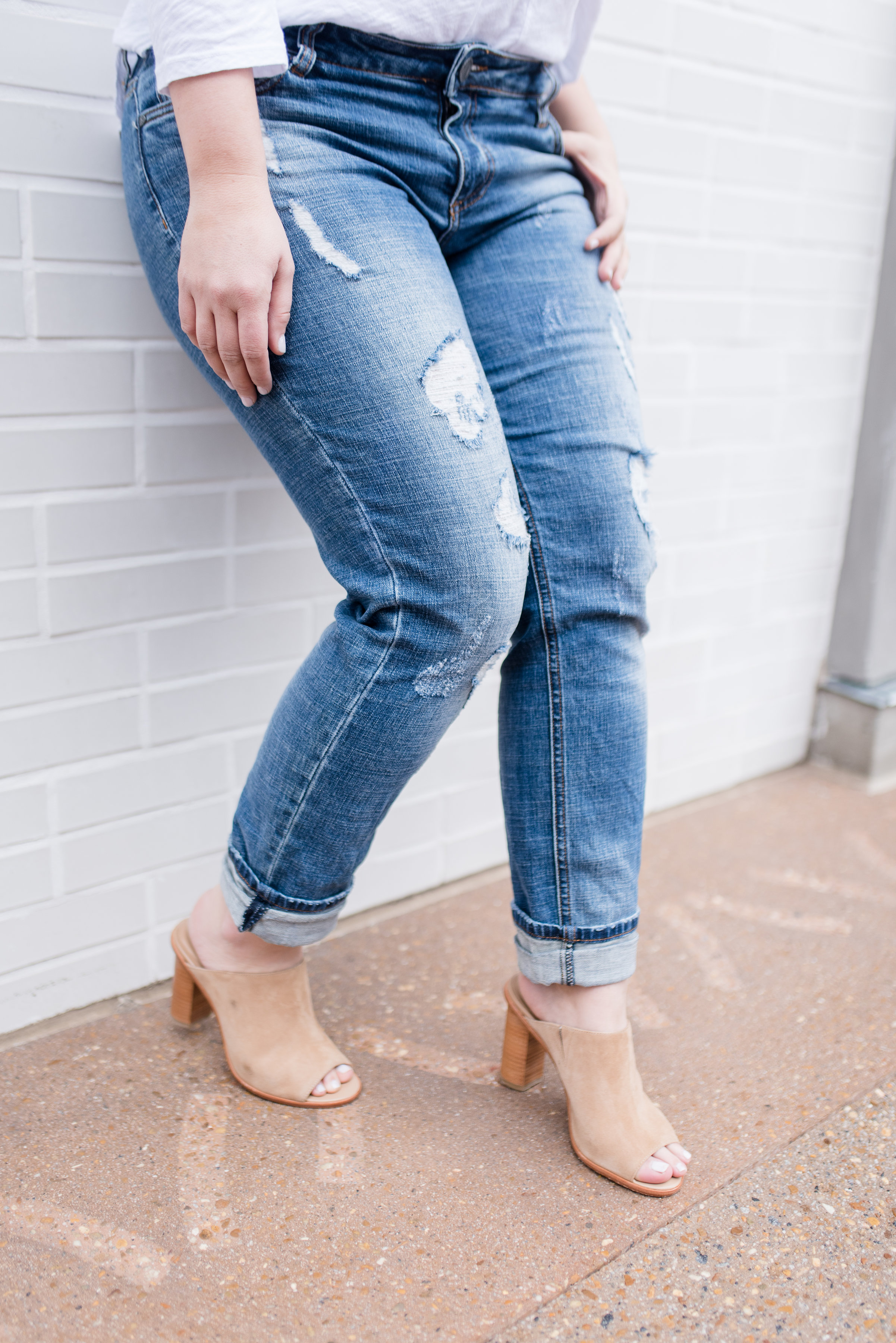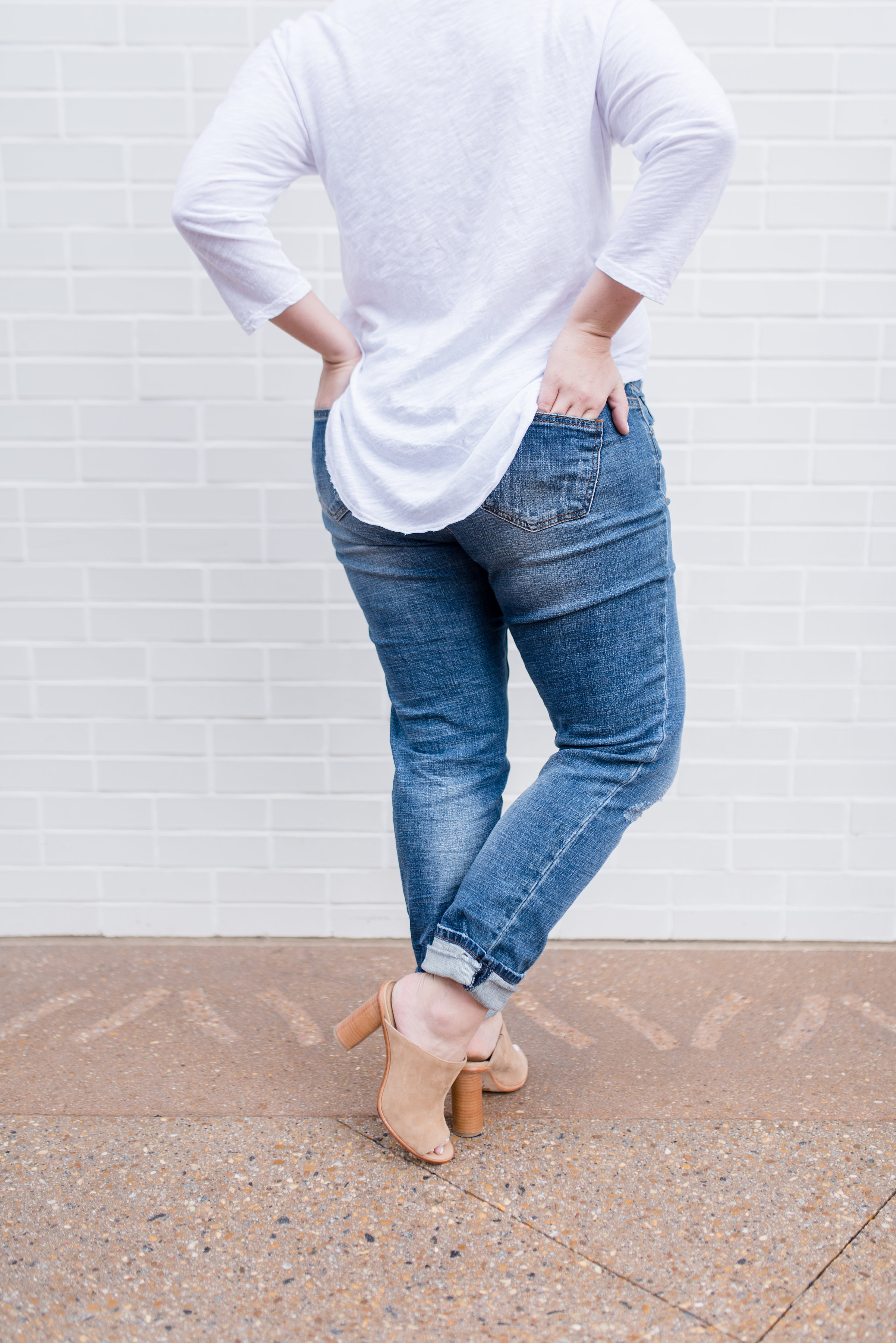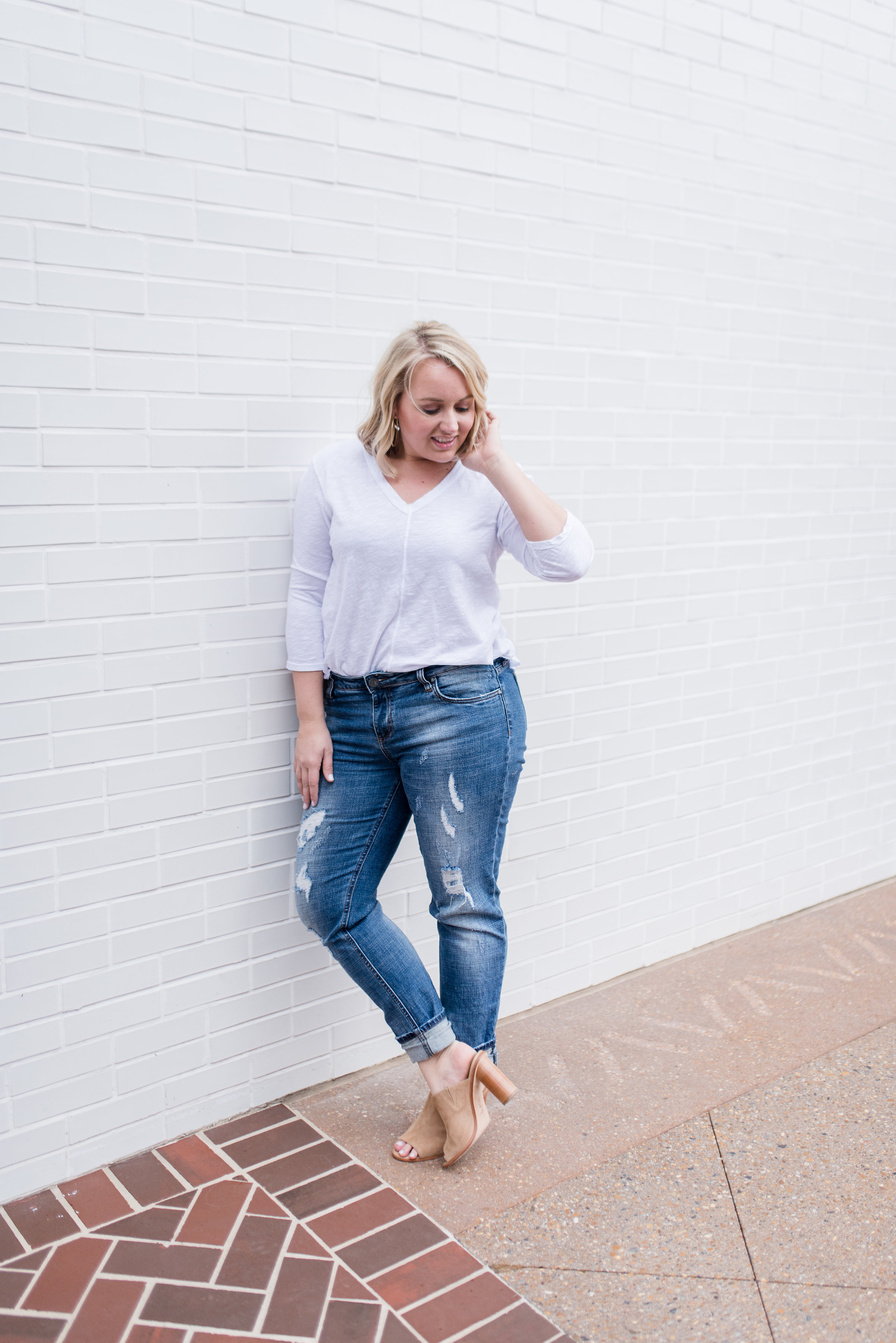 3. High Rise Distressed Skinny
Having a distressed hight rise skinny is a favorite new addition to my denim collection.  It is an easy way to add edge to your look.  You can also get this same style in black.  A black distressed denim is also a closet staple.  I have on the hight rise Simone from Abercrombie and Fitch.  Disclaimer any size and shape can wear Abercrombie jeans.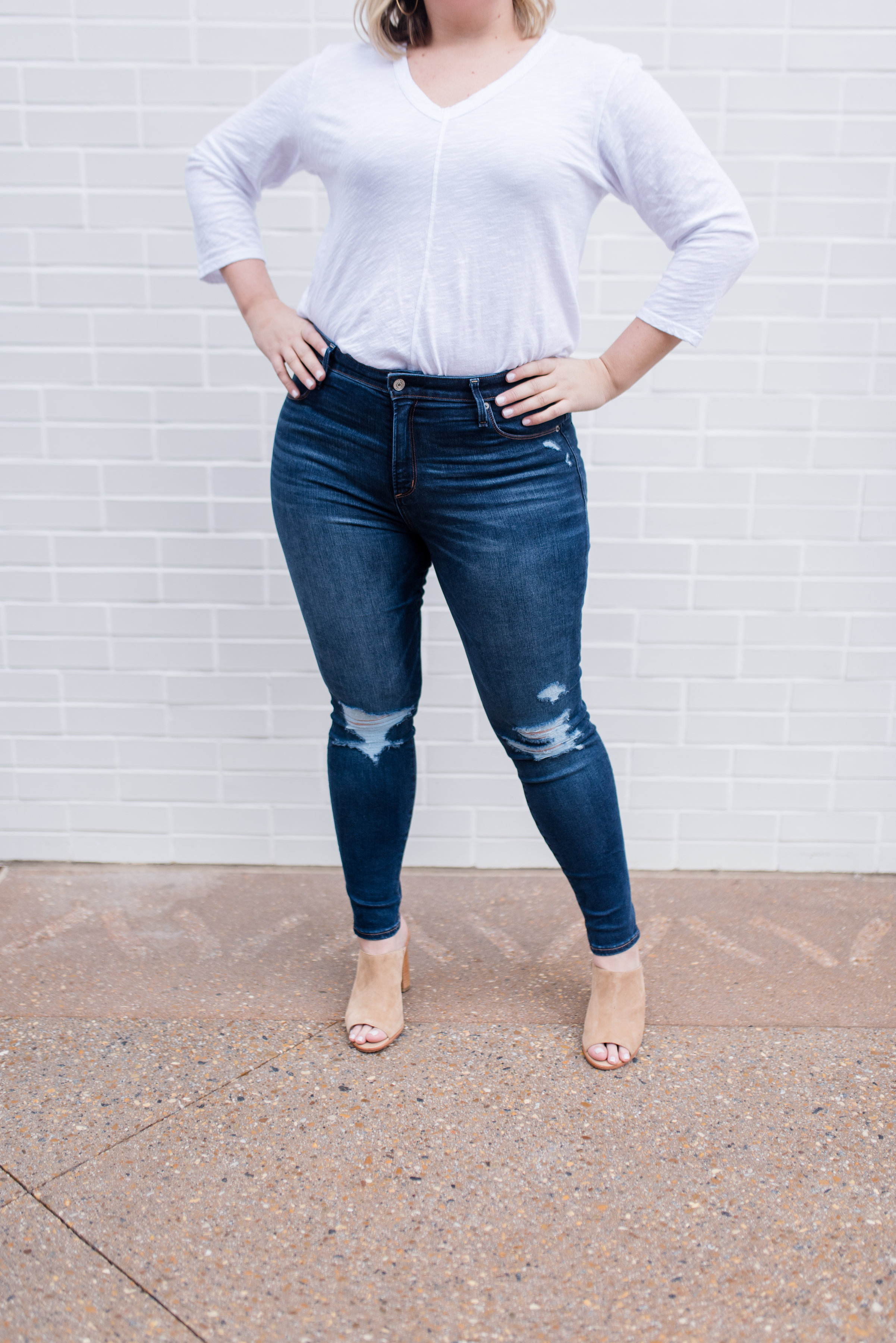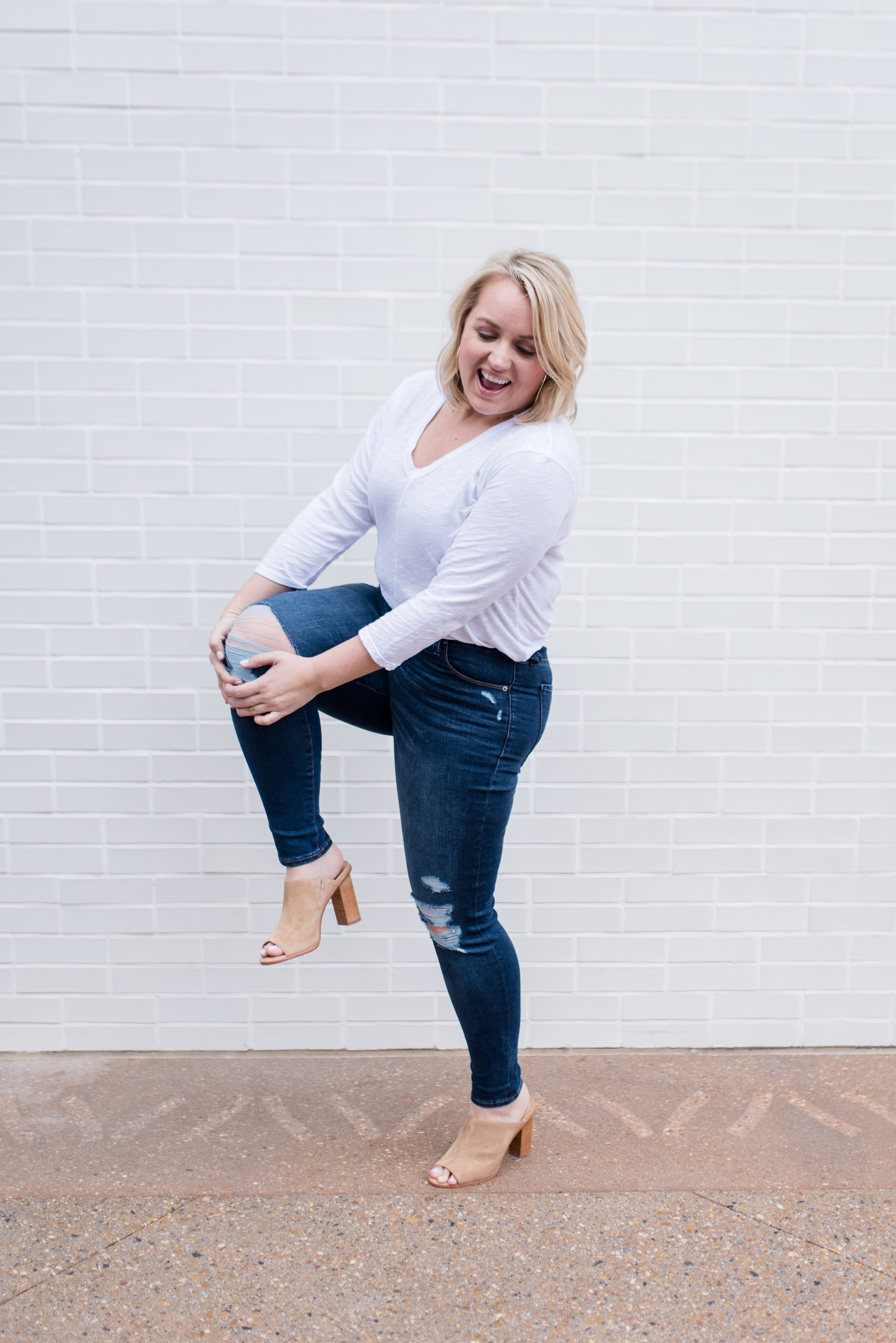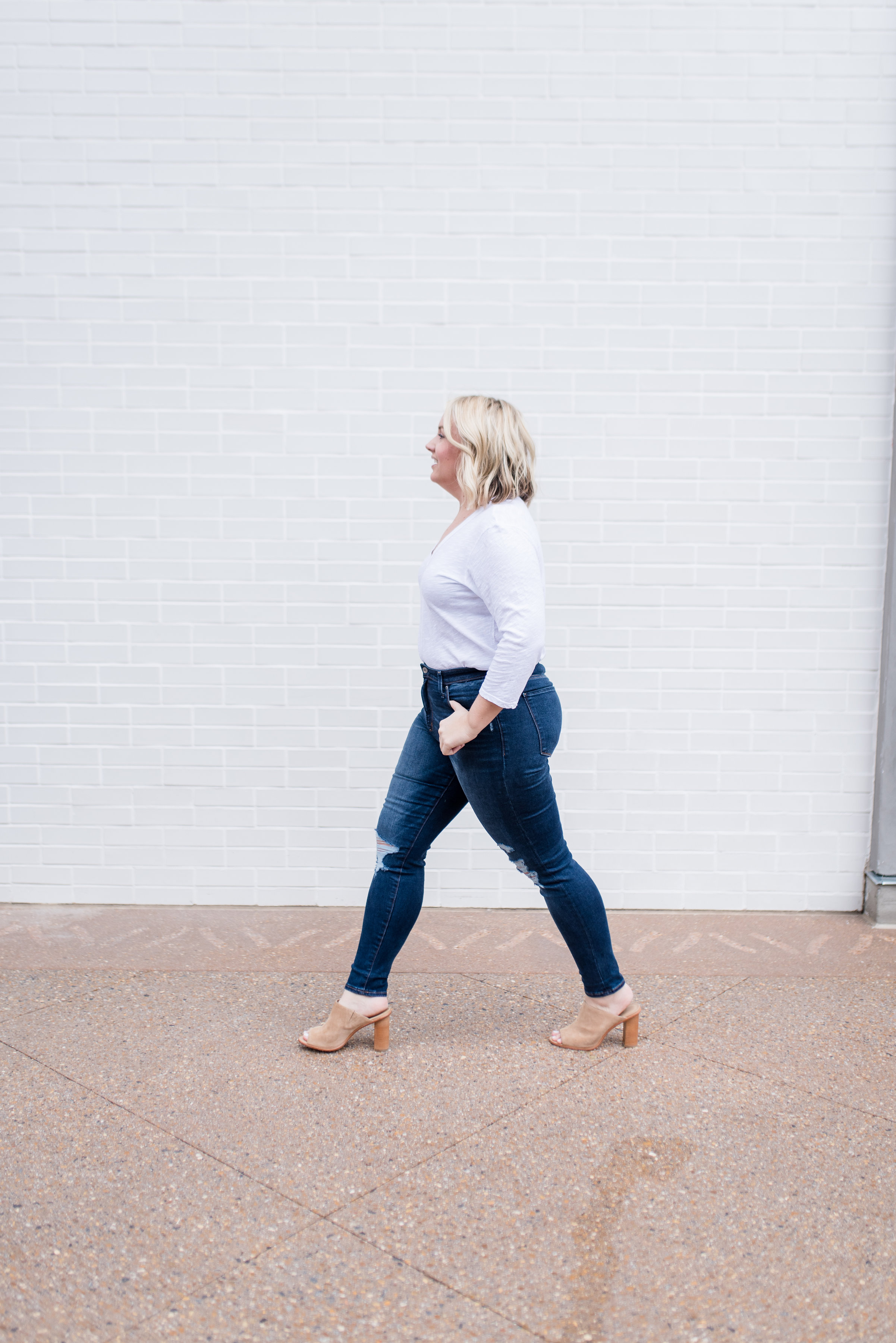 4. Novelty Denim
I love trends and denim is the perfect place to play.  I don't think every trend is for everyone or every body type can pull off the said trend.  But denim is dark hides problem areas and gives you a little room to try new things on the bottom half of your body.  For example the style below is very figure flattering.  Gives the illusion of a slimmer leg, so win win for the trend and working for my shape.  I just ordered a double raw hem in white and have several jeans with pearls on them.  Denim doesn't have to be boring especially when they cost under $100.  I am wearing the Reese ankle from Kut from the Kloth.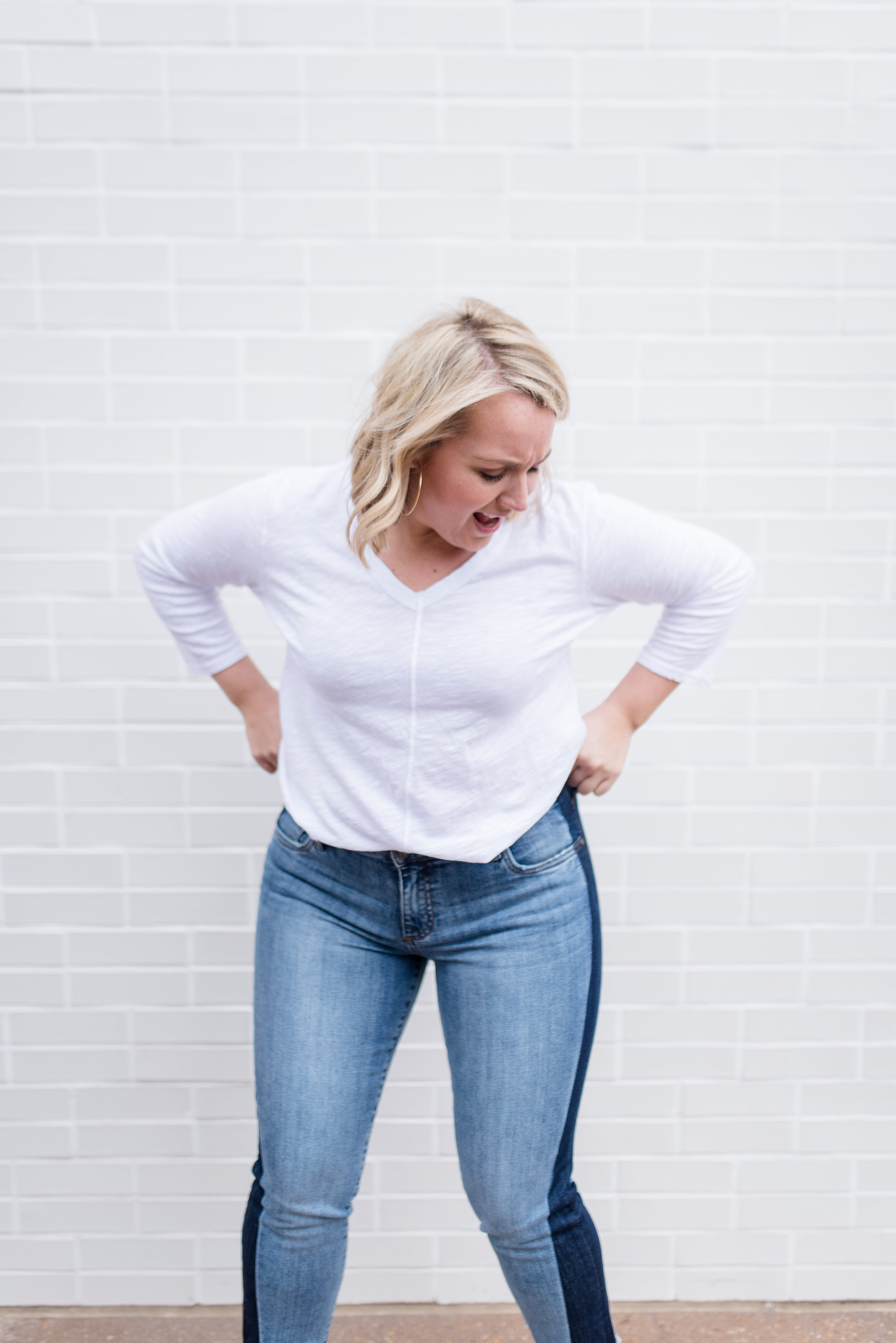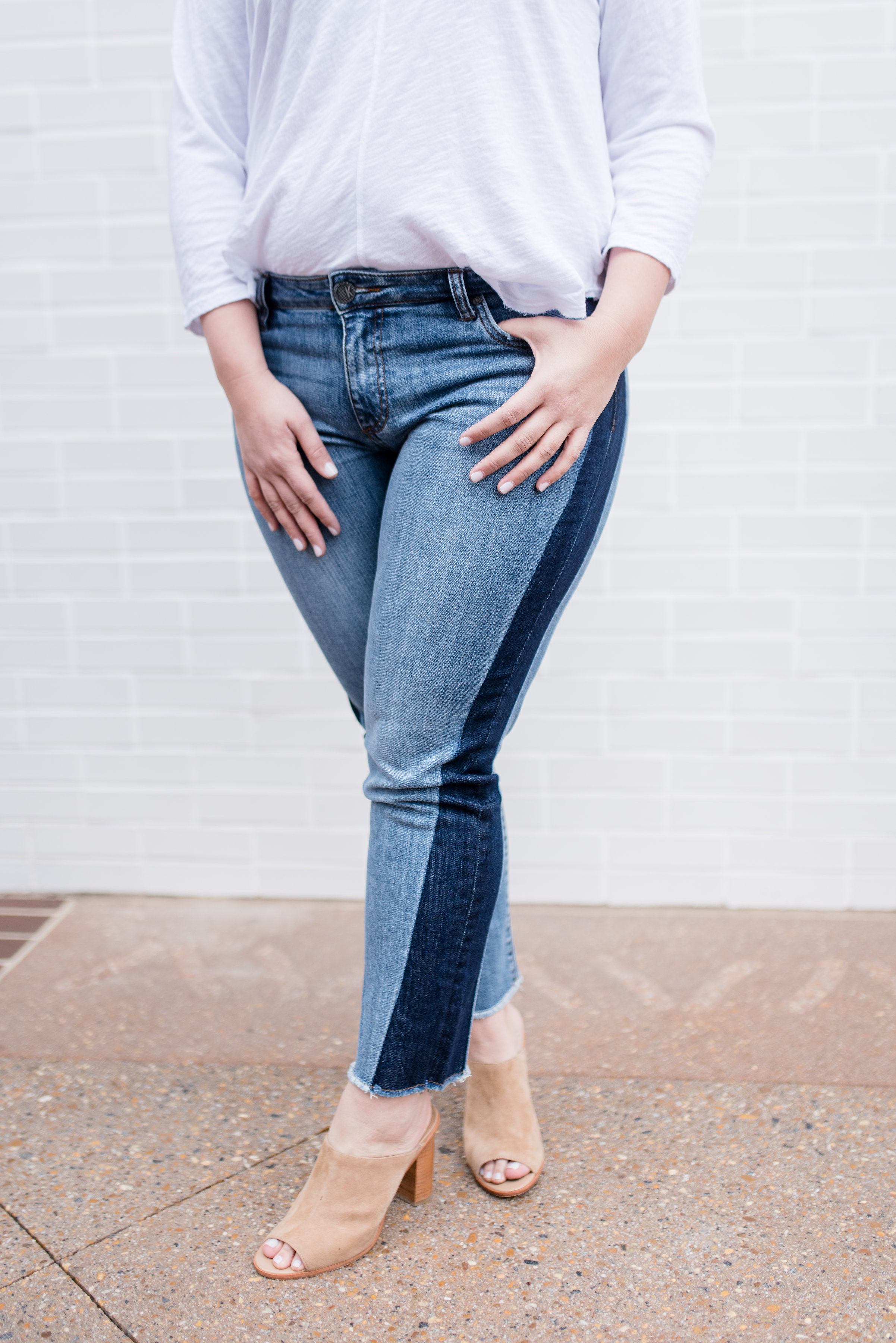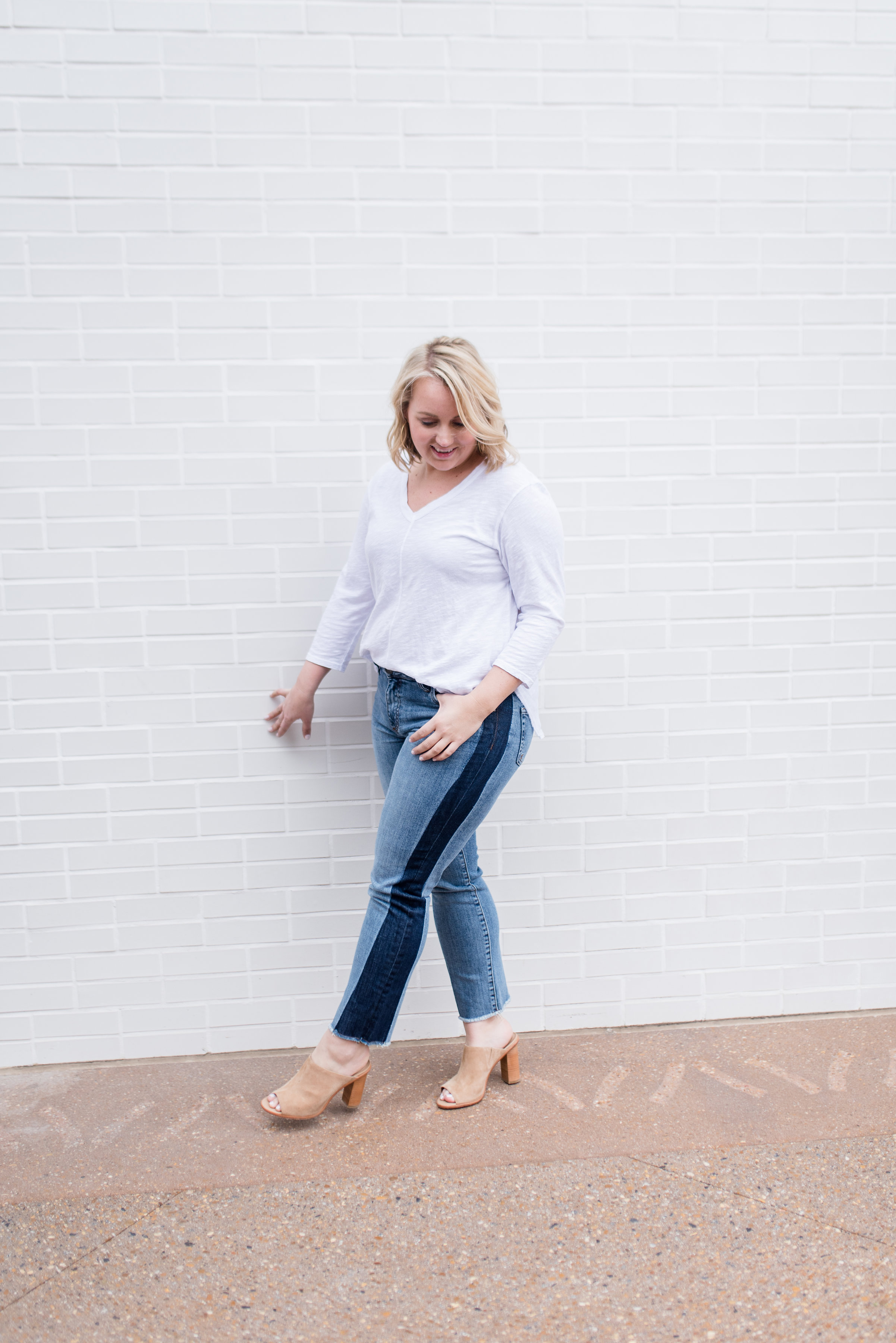 5. Hem Detail
Having a little something extra going on around the ankle is always a fun touch.  This has gone from a trend to a basic.  If your everyday denim isn't cut or frayed at the bottom they are boring.  I am 5'4 and these ankle jeans are the perfect length.  They are my top pick in my closet.  I love the release hem, step hem, frayed hem, raw hem.  Almost all my ankle jeans have some kind of hem detail.  I love wearing the connie from Kut from the Kloth.  You can also wear this trend with white denim as well.  This is also a very easy DIY for you to do at home.  I have cut many bottoms of my jeans that were either to long or just plan at the end.  I know if you try this style you will fall in love too.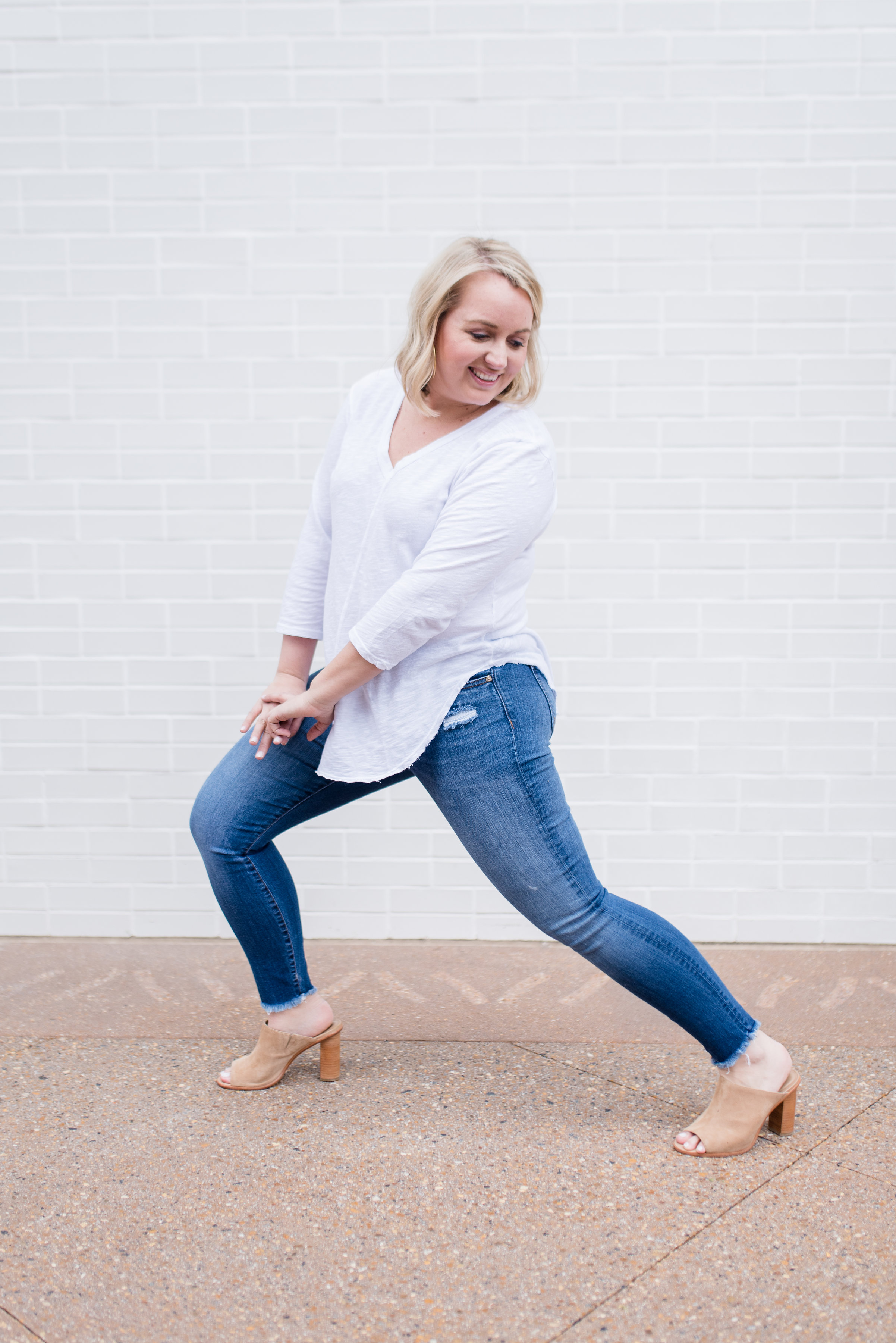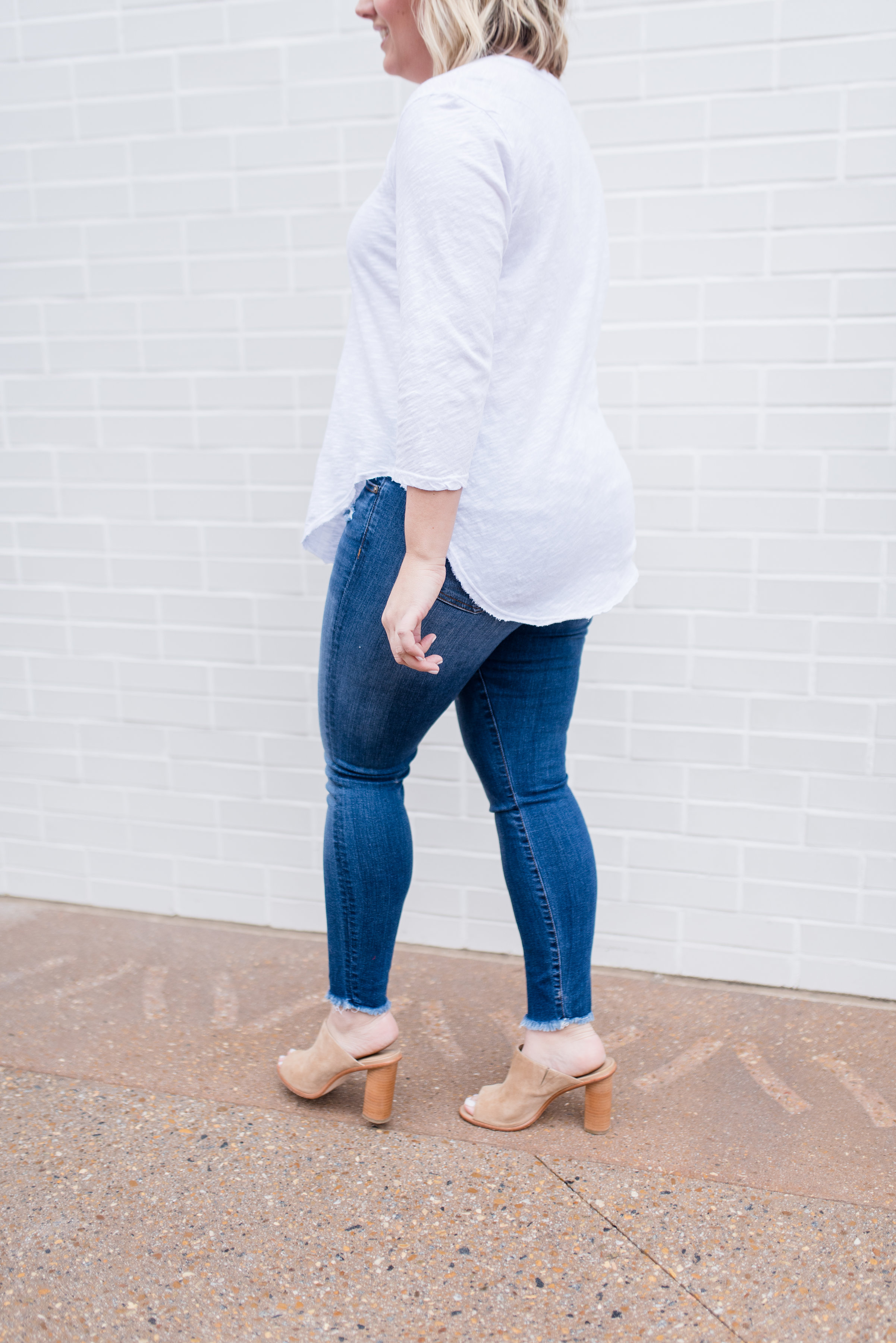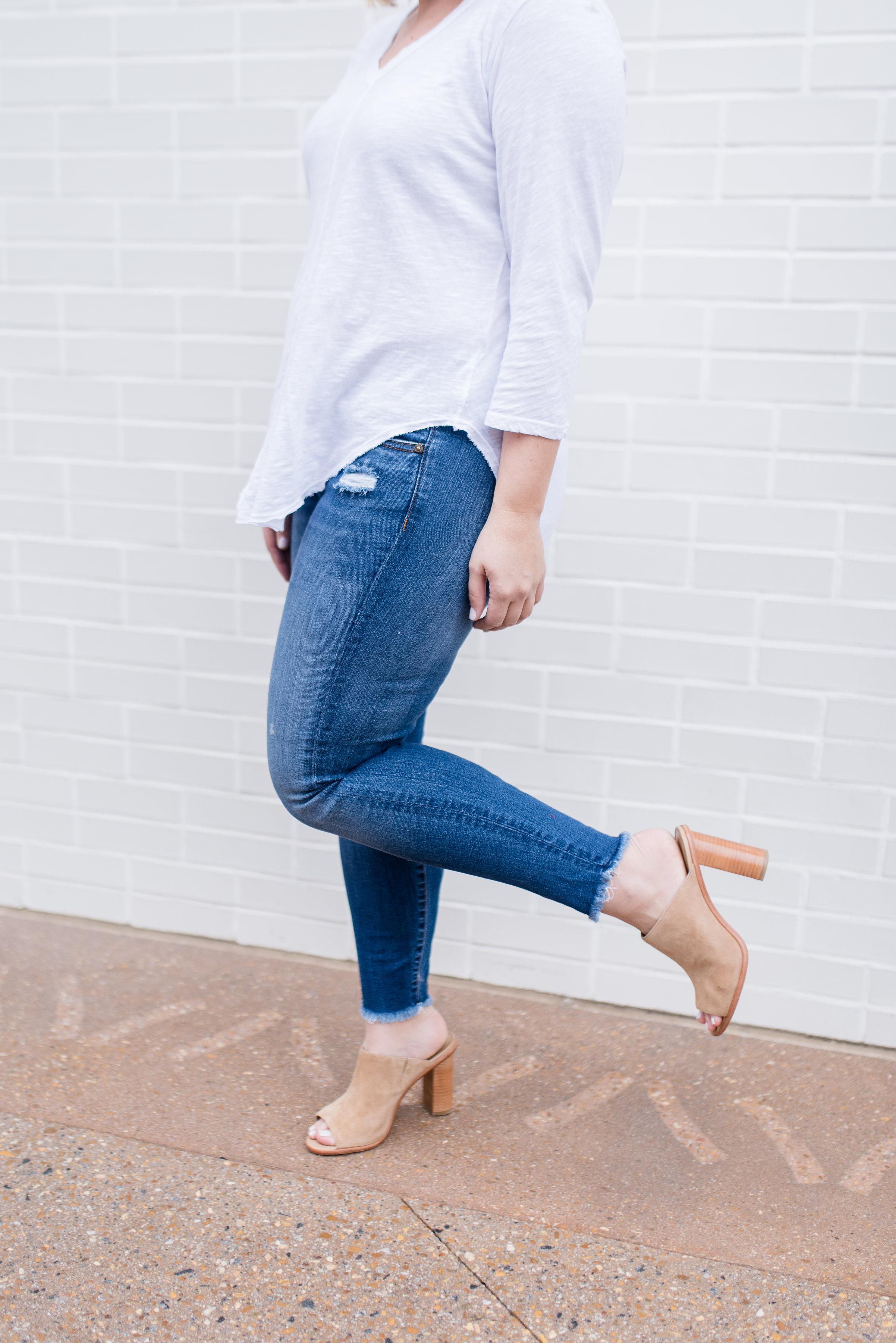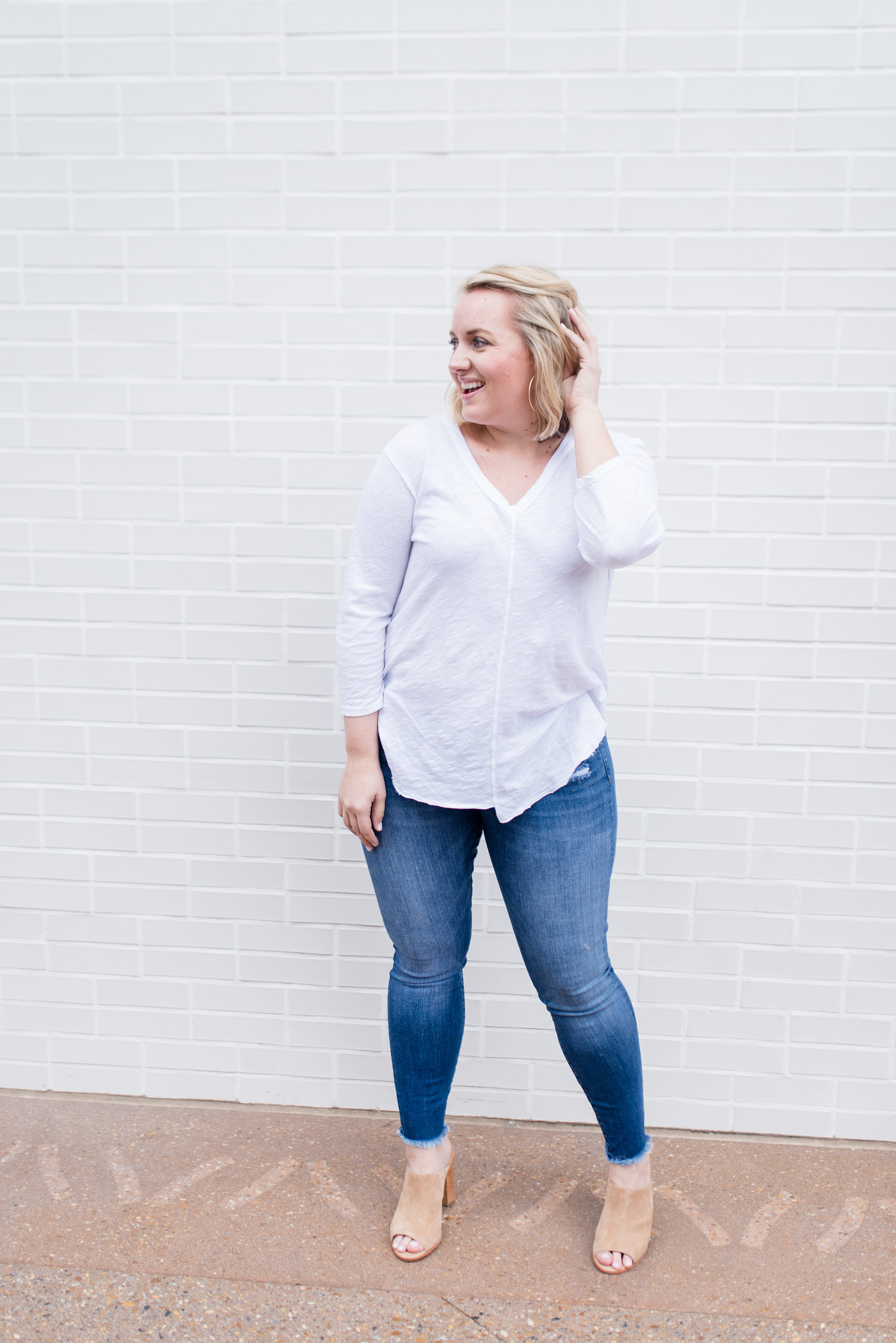 Denim shouldn't be hard to find. With so many good brands out there, there is something everyone size and shape.  Most denim these days come in plus, petite, and tall sizes.  I think with the guide you will be wearing denim all seasons of the year.
My favorite brands of denim :
Note:  I didn't have my new white denim when this was shot.  So below I have listed all my favorite jeans to click and purchase.
nbsp;