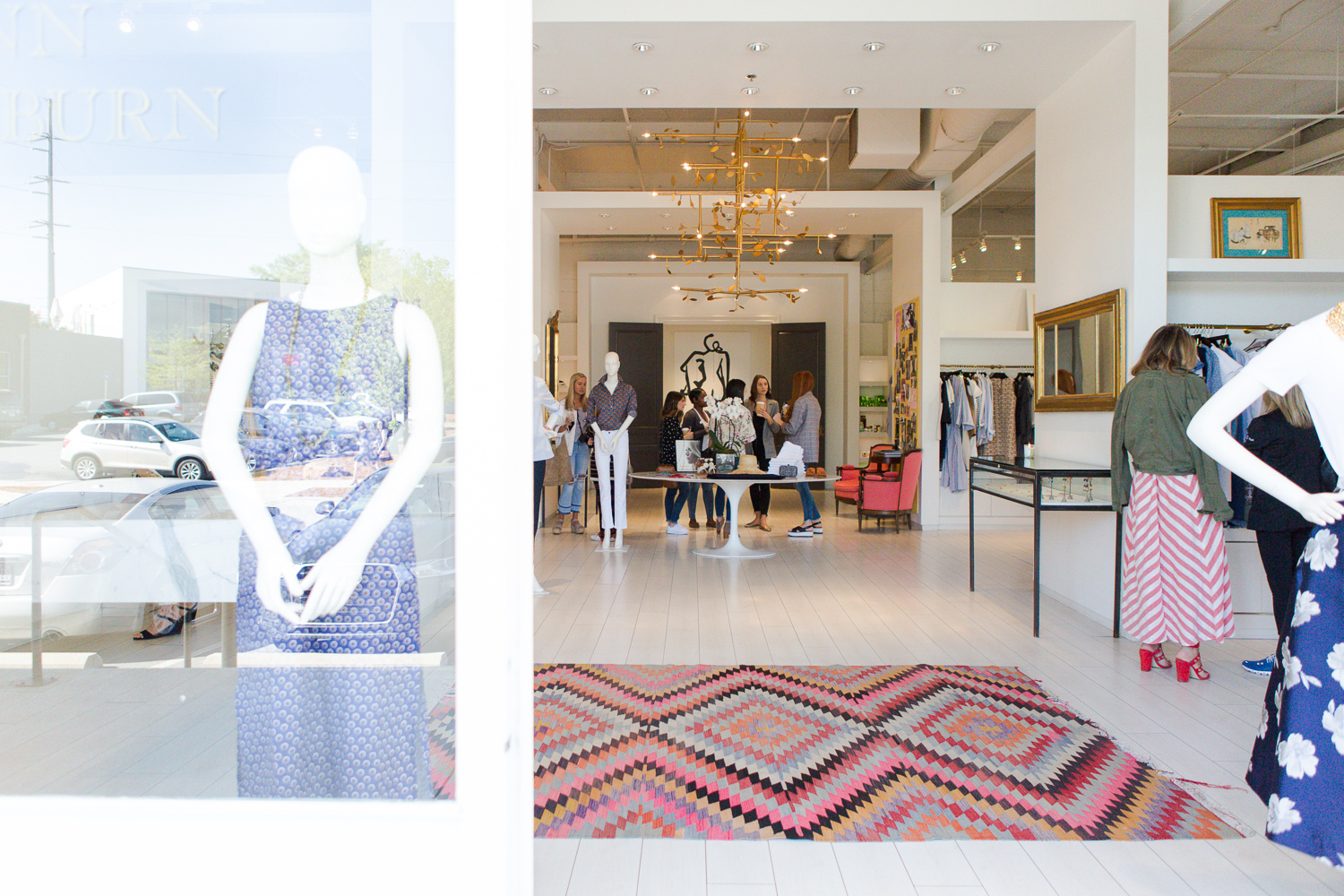 Saturday mornings are meant to be late and lazy, except when you get to hang with girl bosses and sip coffee and a new local hang-out spot.   On Saturday I was so excited to get up and get moving at Sid and Ann Mashburns shop in Atlanta, located in west midtown.
This was my first ATL Girl Gang event and it was amazing.  I was nervous at first going alone, but I am positive others came alone as well.  I also loved that we got up early to meet up, network, and enjoy face time with others in our community.  Ann told us her story and I was blown away by her fashion history.  Their new space is beautiful.  Perfect place to pick up a gift or grab coffee with a friend or some alone time for yourself.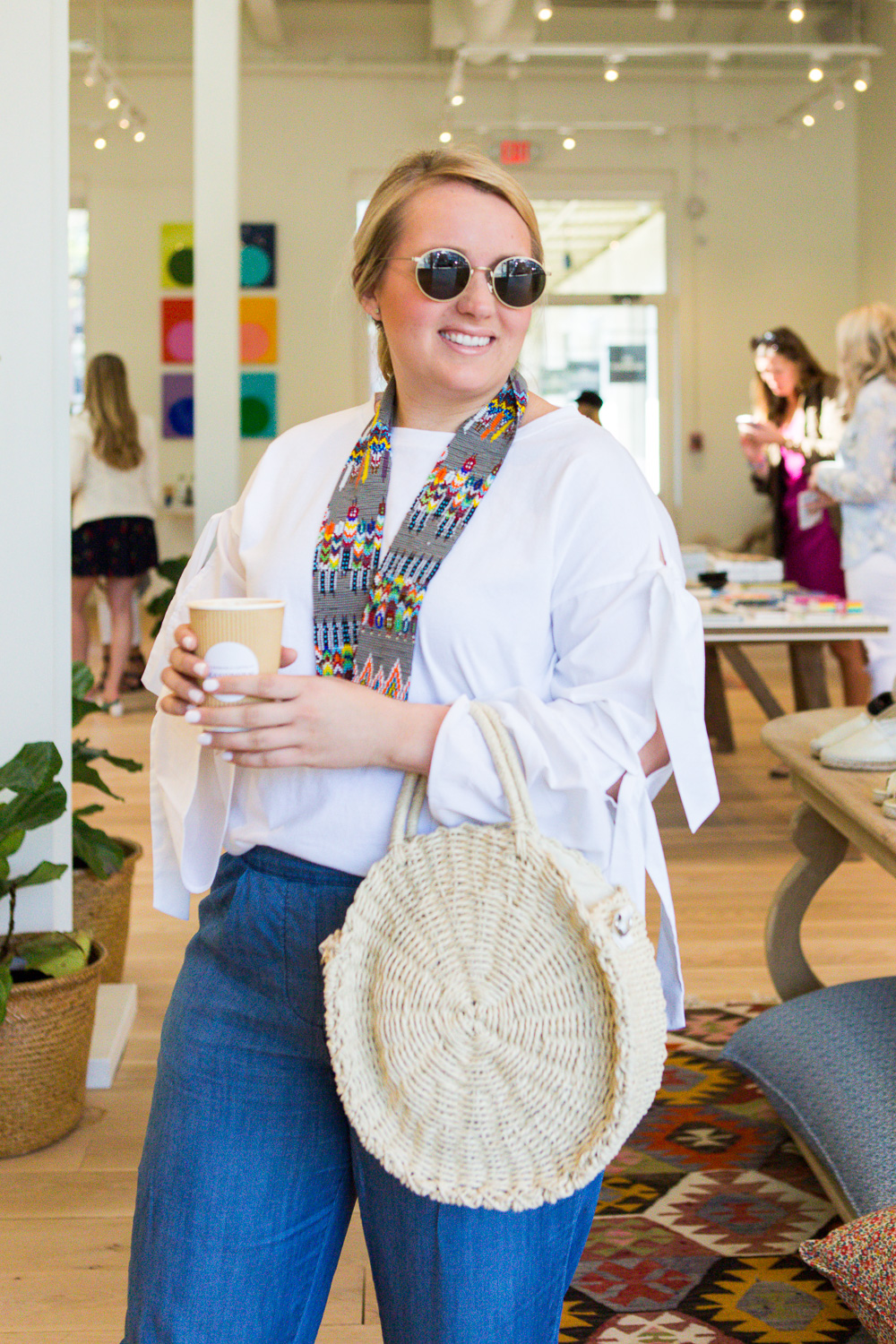 This look was inspired by the clean environment I was going to be visiting today.  First off you can never have too many white tops.   Even Ann herself showed up in a white blouse.  I love this one for two reasons, first, it's on sale, second, it has such fun details.  Another fun trend is the wide-leg crop pant.  I love these with the release hem and they are pull on.  Yes, that's right I am 31 and have a pull-on pant on.  Try it and you will understand.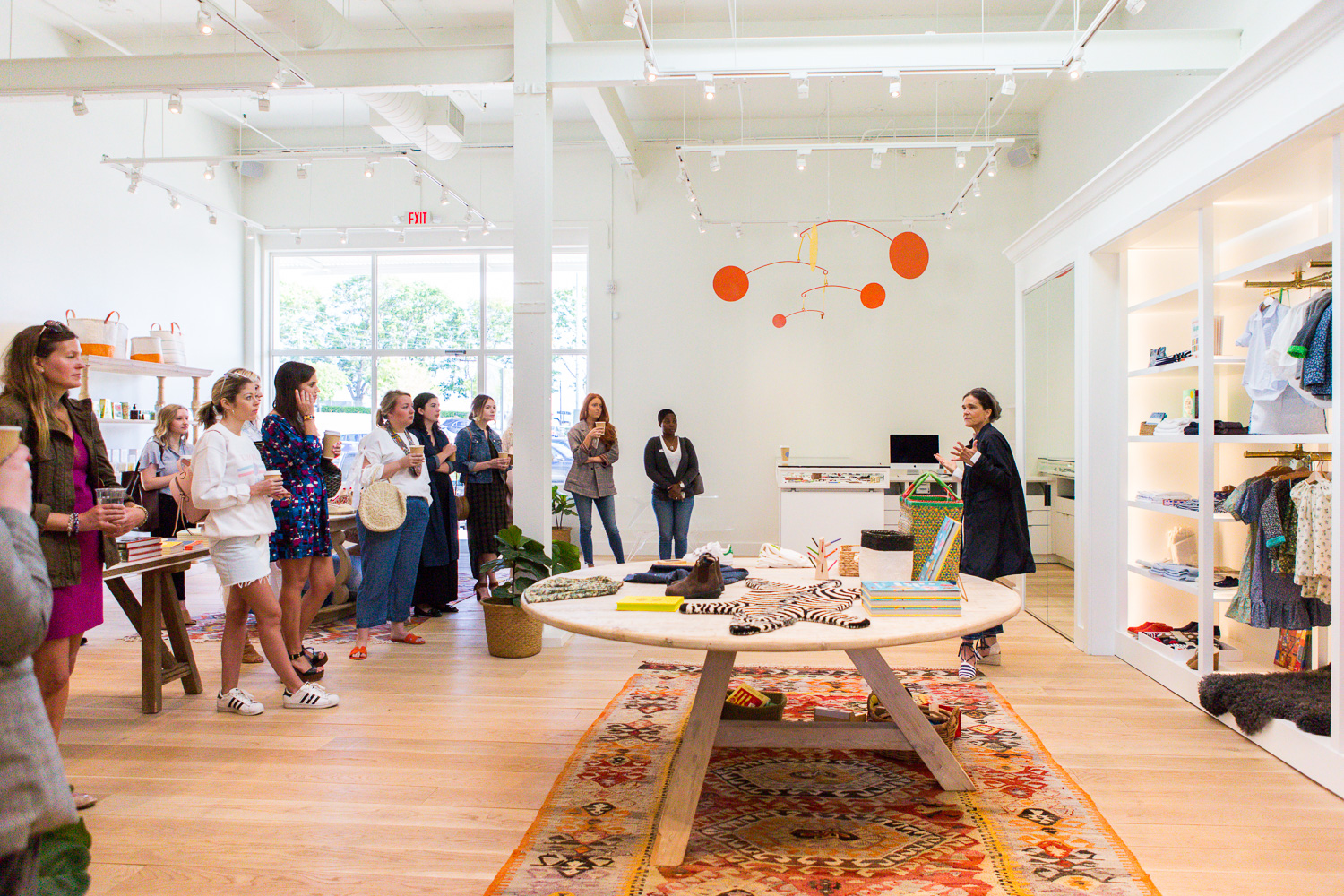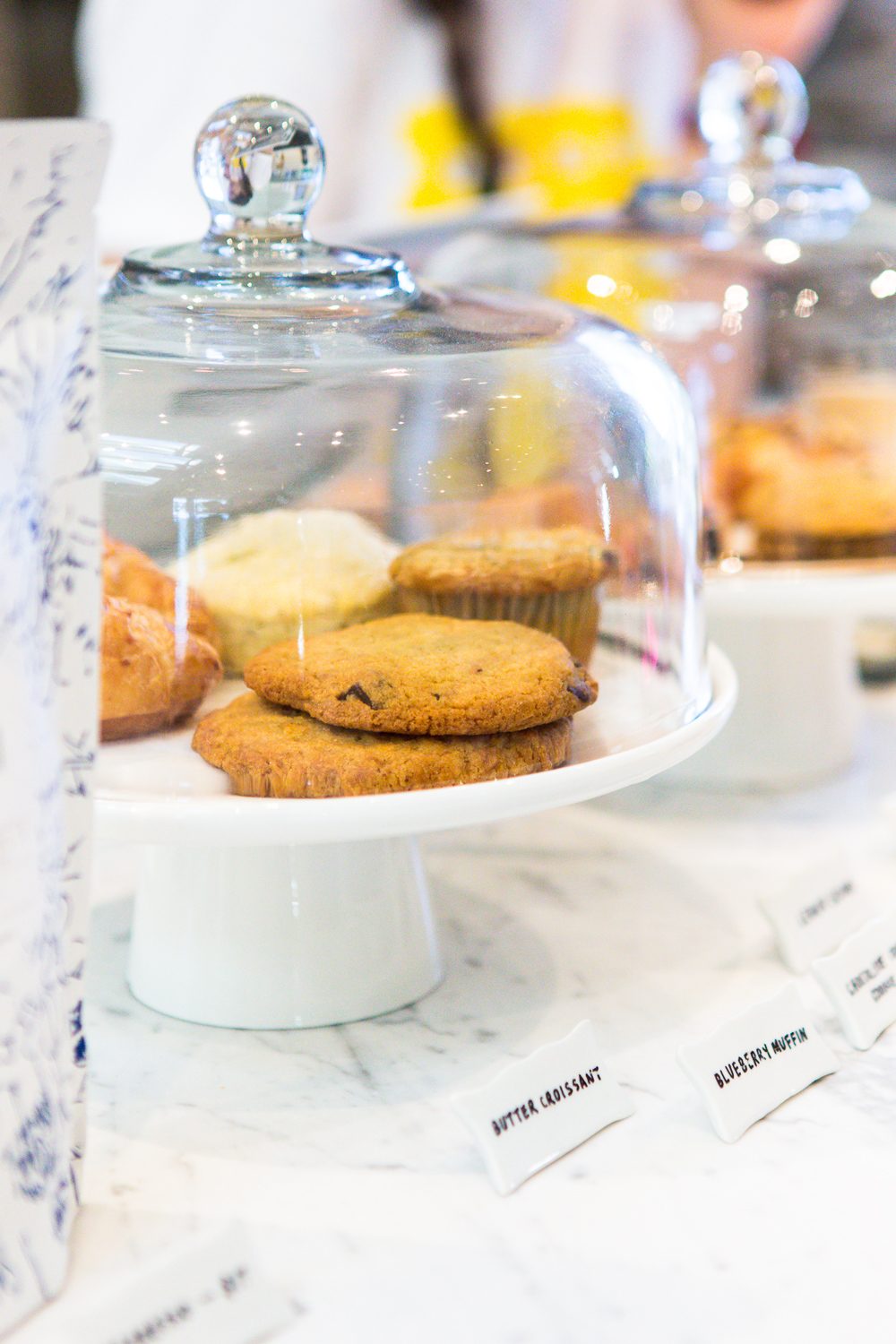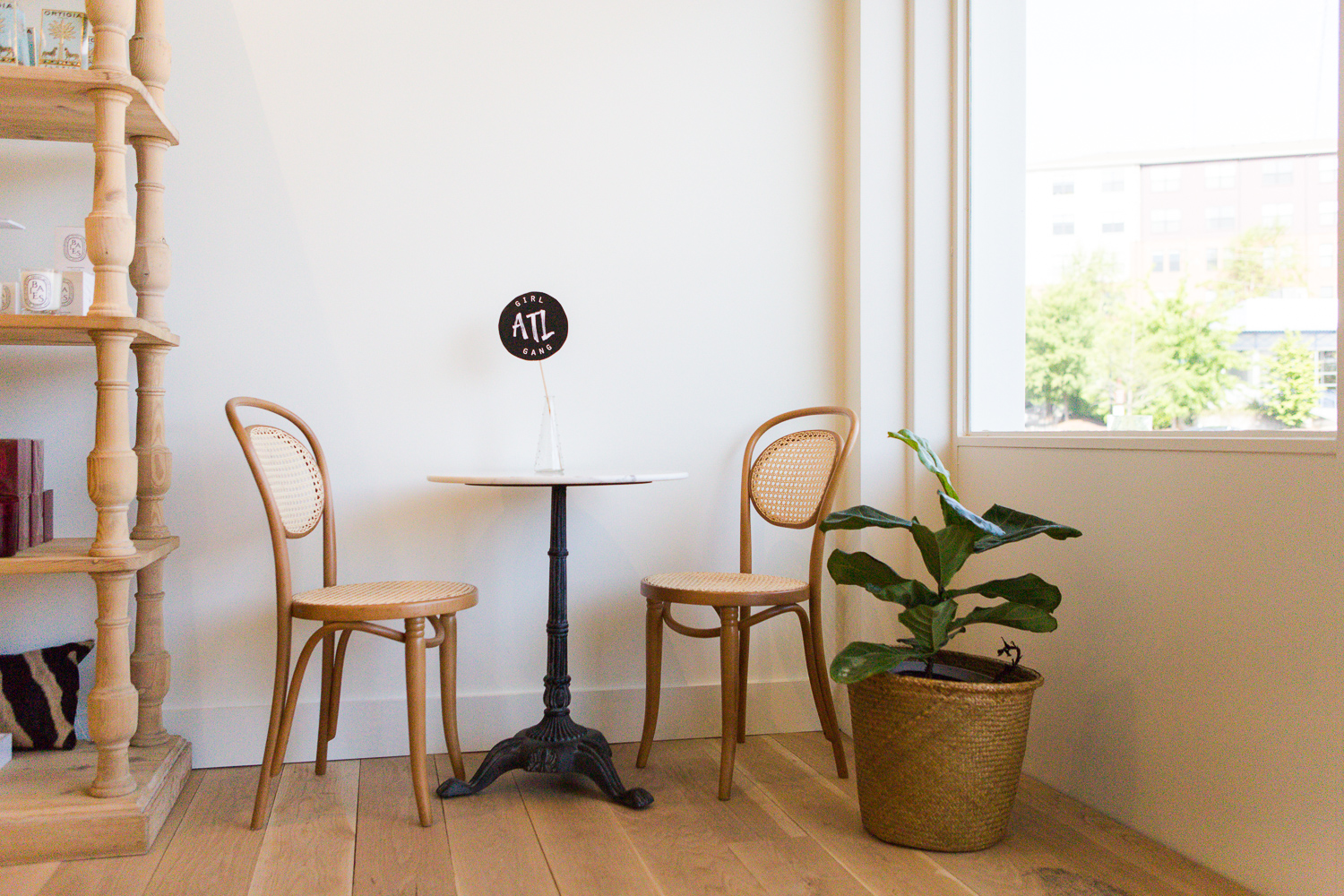 Connecting at the coffee shop made me think about the late Barbra Bush,  she said " Cherish your human connections, your relationships with family and friends".   I can't help but think we are so glued to our phones these days.  This quote is a great minder to meet up, talk, and continue networking with those in our community.
This post is a reminder to invest in ourselves and each other.  We need human interaction.  It feeds the soul so much more than any phone or app can do.  When we are together as a community there is only togetherness, no comparison or competition.  None of us have it all together, even though our Instagram may say different.  We all have struggles and hardships that make life that much harder.  But coming together even if we don't know each other only brings that human connection to life and who knows you might meet a new friend.  Don't let the phone or social media be the root of your loneliness.  Put yourself out there, you won't regret it.
Top wearing a size large | Bottoms wearing a size large | Shoes | Purse | Sunglasses
with LOVE from watching a The Office marathon