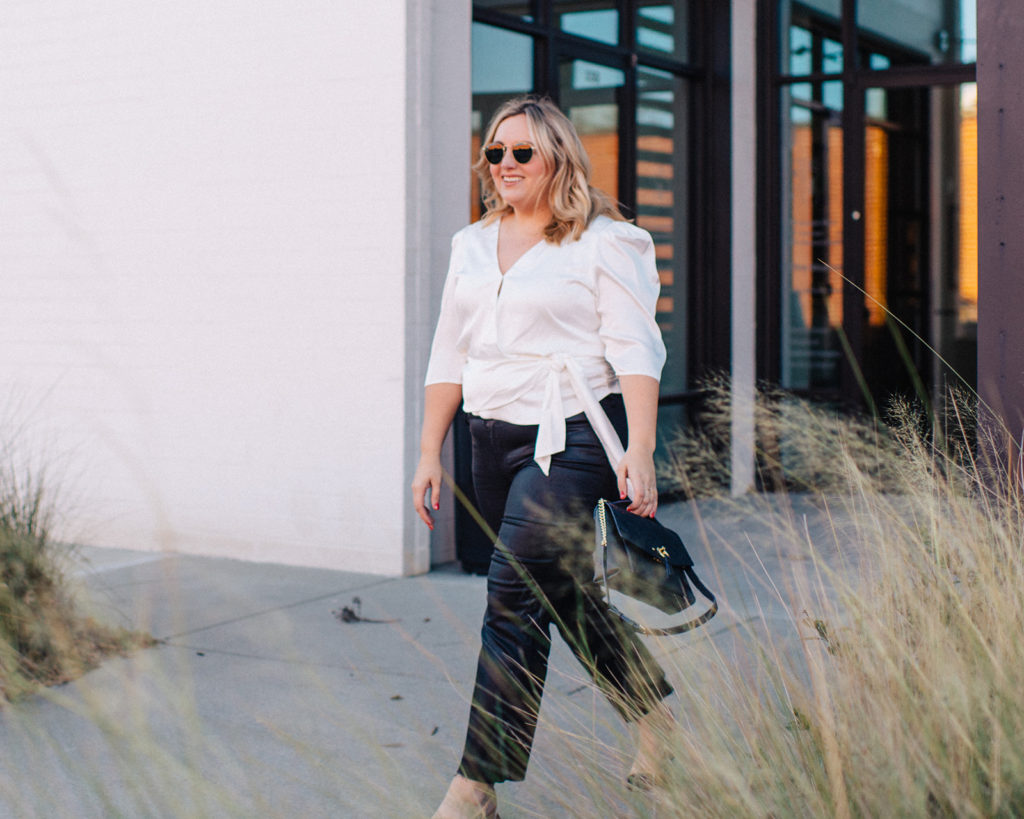 Thinking about how you want to dress in the new year is a thought many of you might be having. Some might want a clean, fresh, look. Others might want a total closet do over. I even think some people want to try a few trends. What ever the reason, new year new you 100% involves your closet and is a great way break out of the mold you might have been in for a few years.
#1. Puff / Exaggerated Sleeves
This is a fun but intimidating trend. I have been wanting to try it but in a subtle way. White seemed like the most obvious choice. It's easy to match with any bottom, shows off the trend but in an understated way. This top from Nordstrom.com is beautiful and soft. I love the wrap detail making it perfect for a skirt or pants.
Body types who should 100% try this trend would be the pair shape. Having the extra detail on the shoulders balances out your bottom half instantly giving you a hour glass figure. Sign me up for all the puff sleeves this spring.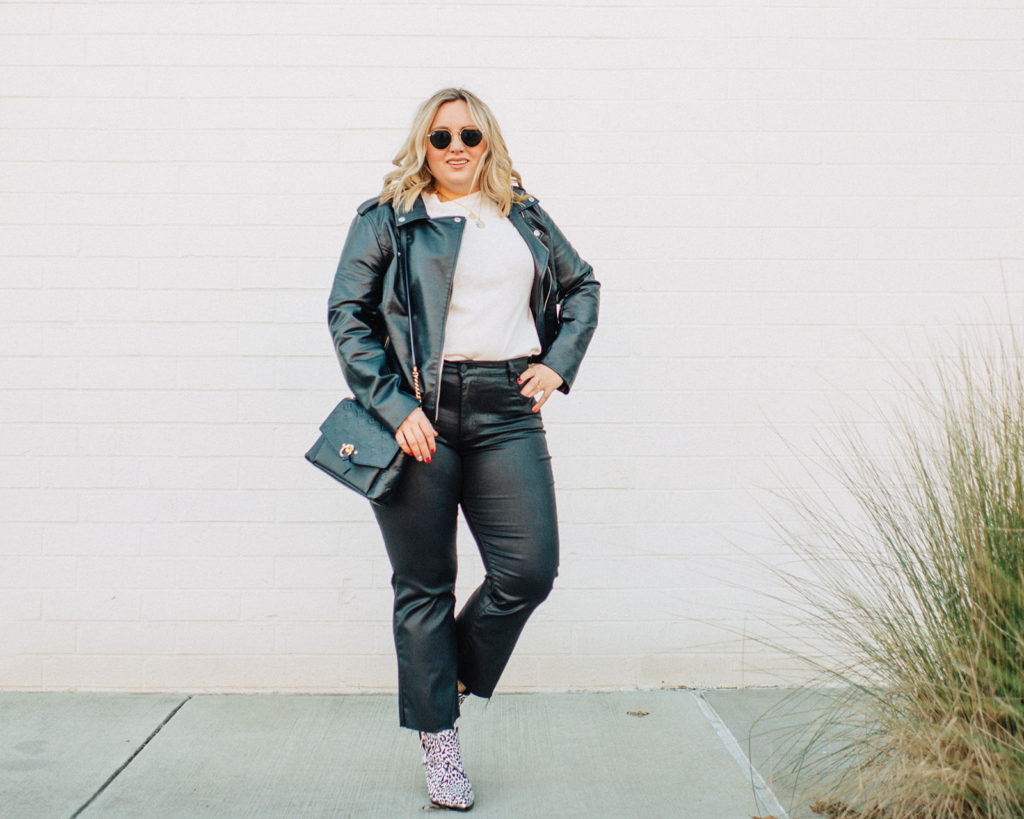 #2. Leather Pants + Crop Flare Jeans + The Perfect Tee
When you think about spring you think of white, bright colors, and soft textures. This year I am adding black and edgy to the menu. I wanted a pair of black jeans that were sold and easy to move it had a trendy cut, the crop flare, and a cool texture. Enter . . . these faux leather coated crop flare jeans from Kut from the Kloth on Nordstrom.com. I love the way they shine and add a cool dimension to this outfit.
The perfect tee is nothing new to some of you but its a trend for sure. How do you take a white tee to work or on a date you might be asking. Layers, always be layering. Thats the best advice to be comfortable and put together as the same time. I ordered about 5 different white tees and found this one to be the best. It is soft, has a rolled sleeve for a cute detail, a raw hem, and tucks into my jeans perfectly.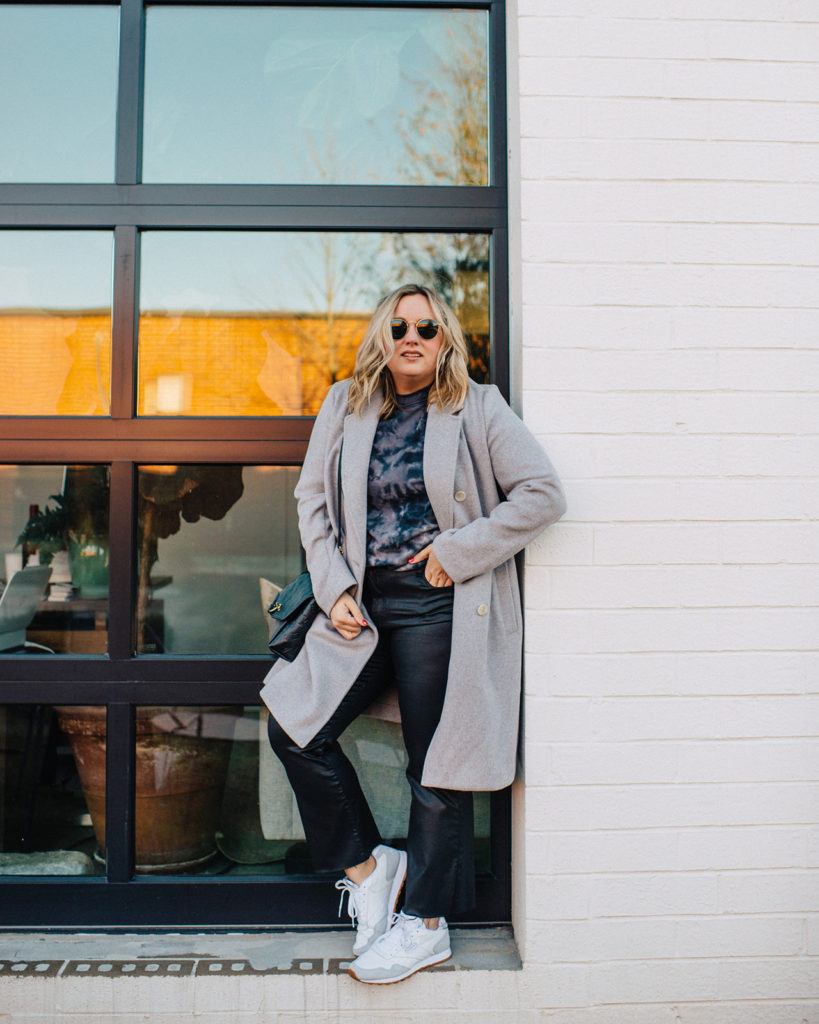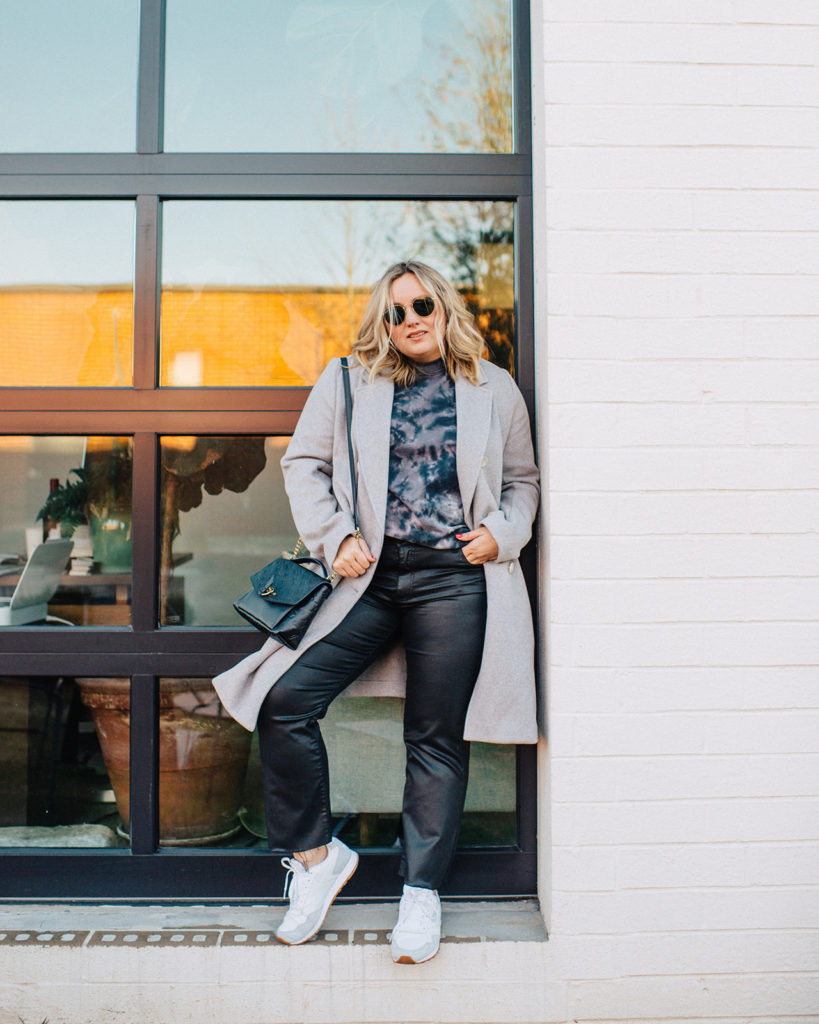 Last but not least tie dye is a trend you are seeing more and more every day. Between tees, sweatshirts, matching sets, and the original DIY tie dye is back and ready to take on every color combo from greys to the rainbow.
I love this trend. If you asked me about tie dye and what I thought about it last spring I would have said thats a no go for me. But now more subtle color combos are coming out and different tie dye patterns.
For example I am not a huge fan of straight line tie dye. My personal preference is a spiral or random spot tie bye. This may seem silly to think about but it does matter, especially when you see it on a body. The other thing to look out for is the color combo. I love the grey combo on this Free People tunic. You can mix it with grey, black and white for an easy neutral look on a fun print trend.
These are 3 trends you will be seeing and I wanted you to see them here first on a curvy girl. Remember not every trend is for every body type. But at sell eat love I try to show how you can make a trend work for your body type and the reasons it can help you achieve the look your going for.
If you are inspired by this post or any other style sessions please share a picture on Instagram and tag me so that I can share with other followers how you were inspired.
Thank you to Nordstrom.com for sponsoring this post. All photos and thoughts are mine own.