From work to weekend to vacay I have found the perfect casual, wear today return tomorrow site that dresses women literally of all sizes from 0-32.  Yes you wear that correctly 0-32.  Have you ever known a place to dress every woman?  I know this is hard to come by and to be able to pretty much rent whatever you want wear it and return it.
How it works, thats important right?   You first need to visit the website, Gwynniebee.com .  Then sign up for a 30 free trial.  I mean whats better than FREE.  Then let the closet raid begin.  They have everything you need for work, play, and vacay.
I chose this dress for work.  I have a new blog post coming soon about changing jobs in your 30s.  I am now having to dress more business casual and that is a challenge for me coming from the super casual denim world.  But thats why Gwynnie Bee is so great, getting to try on several looks for work wear them and then get something new keeps me looking fresh for my accounts and co workers.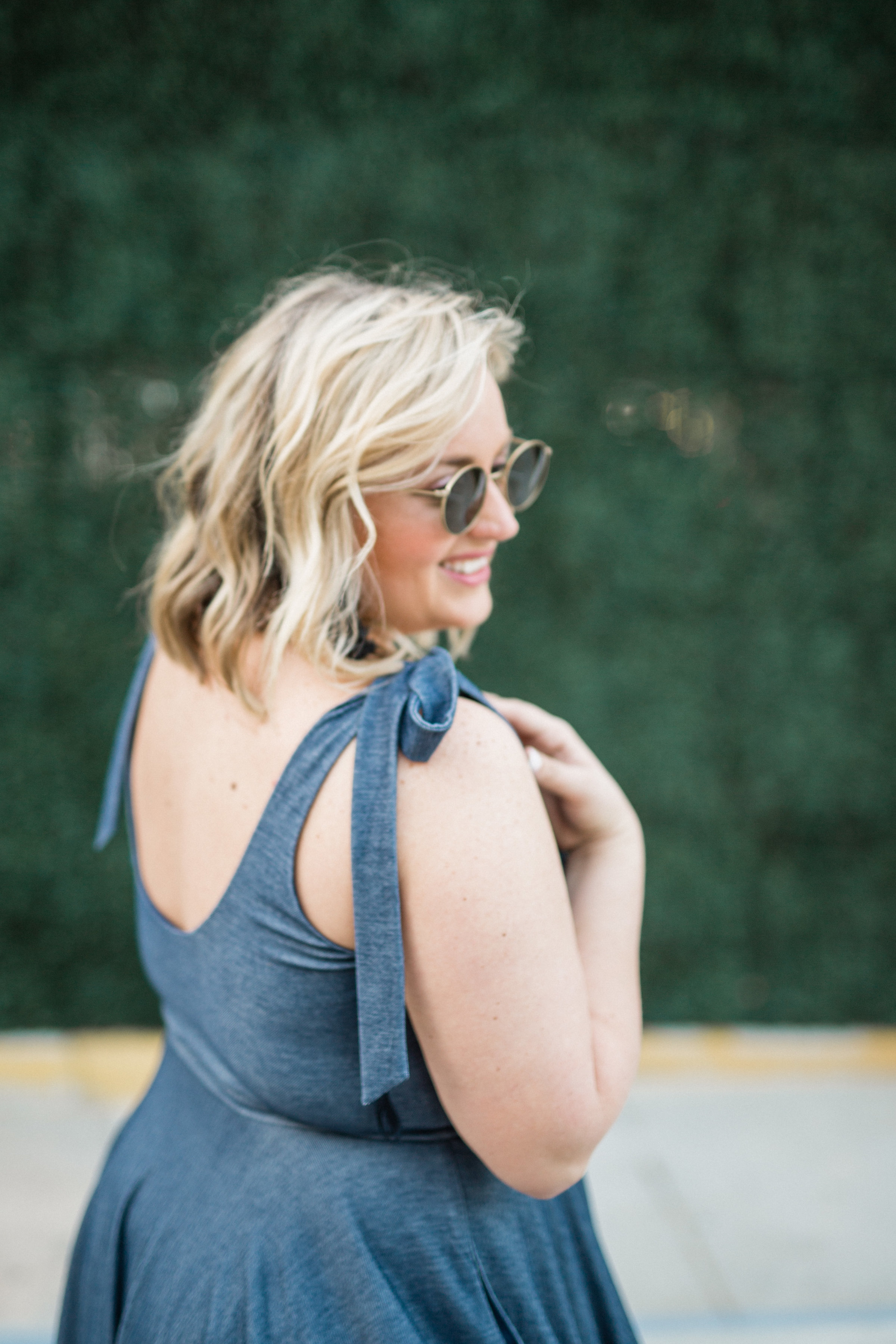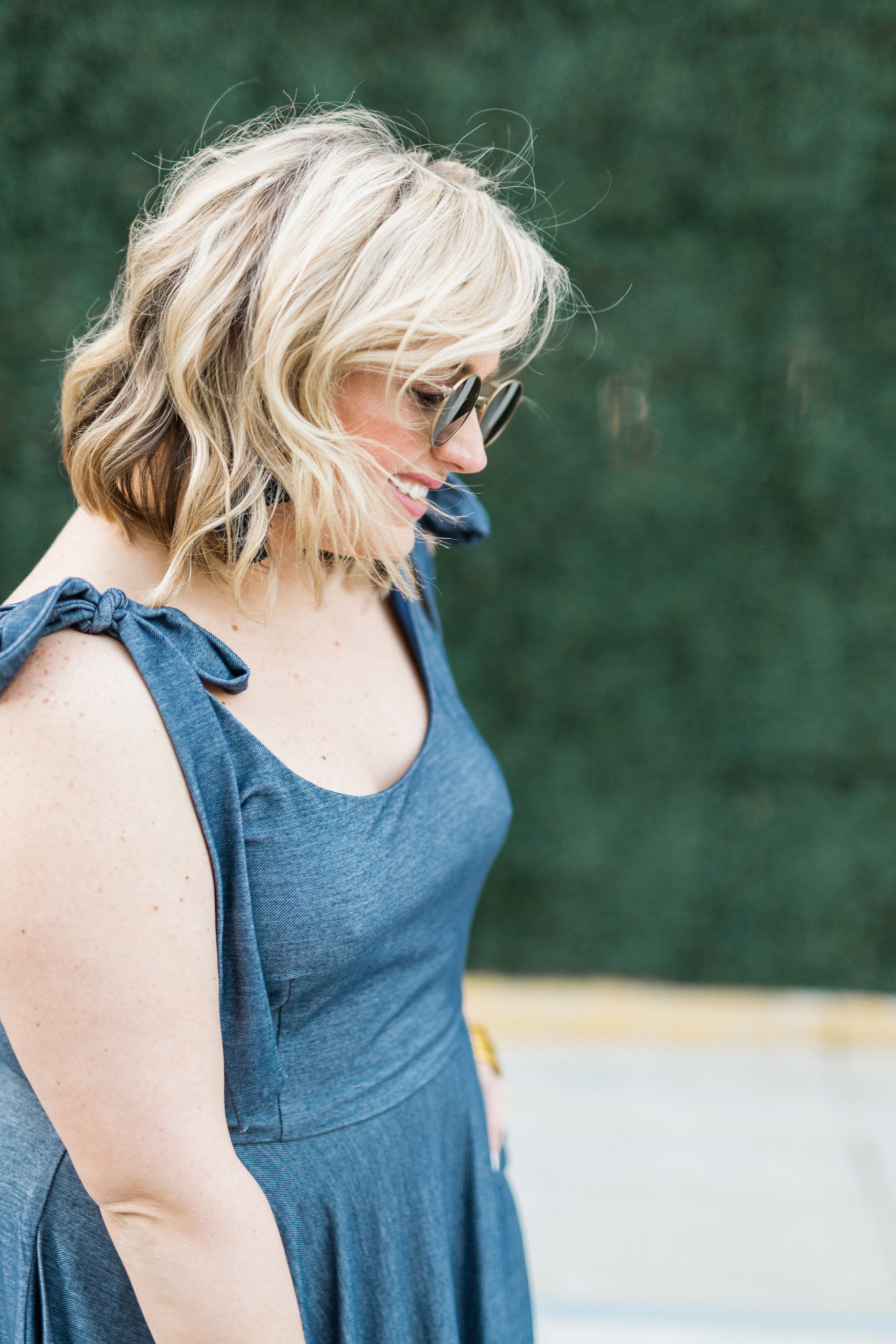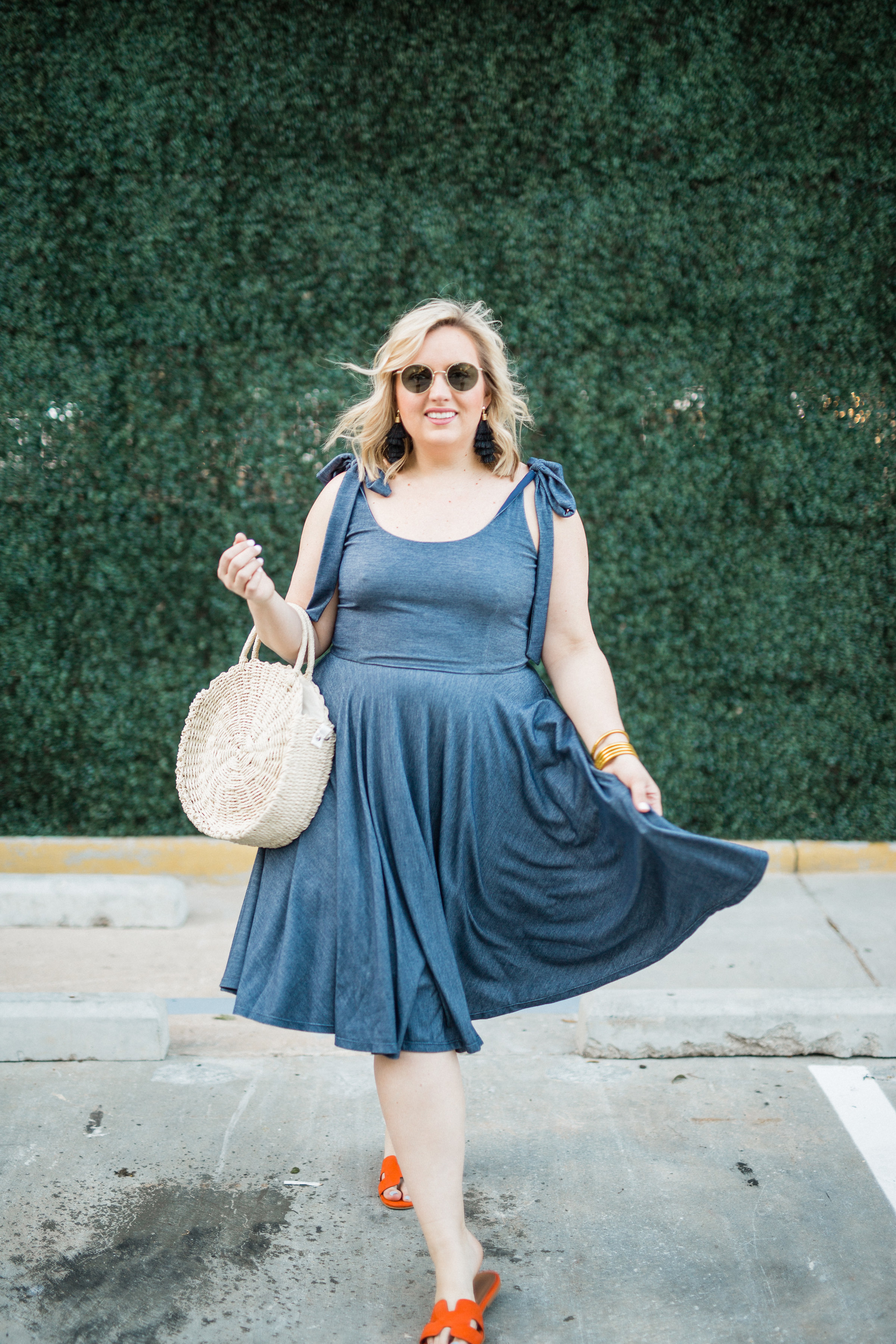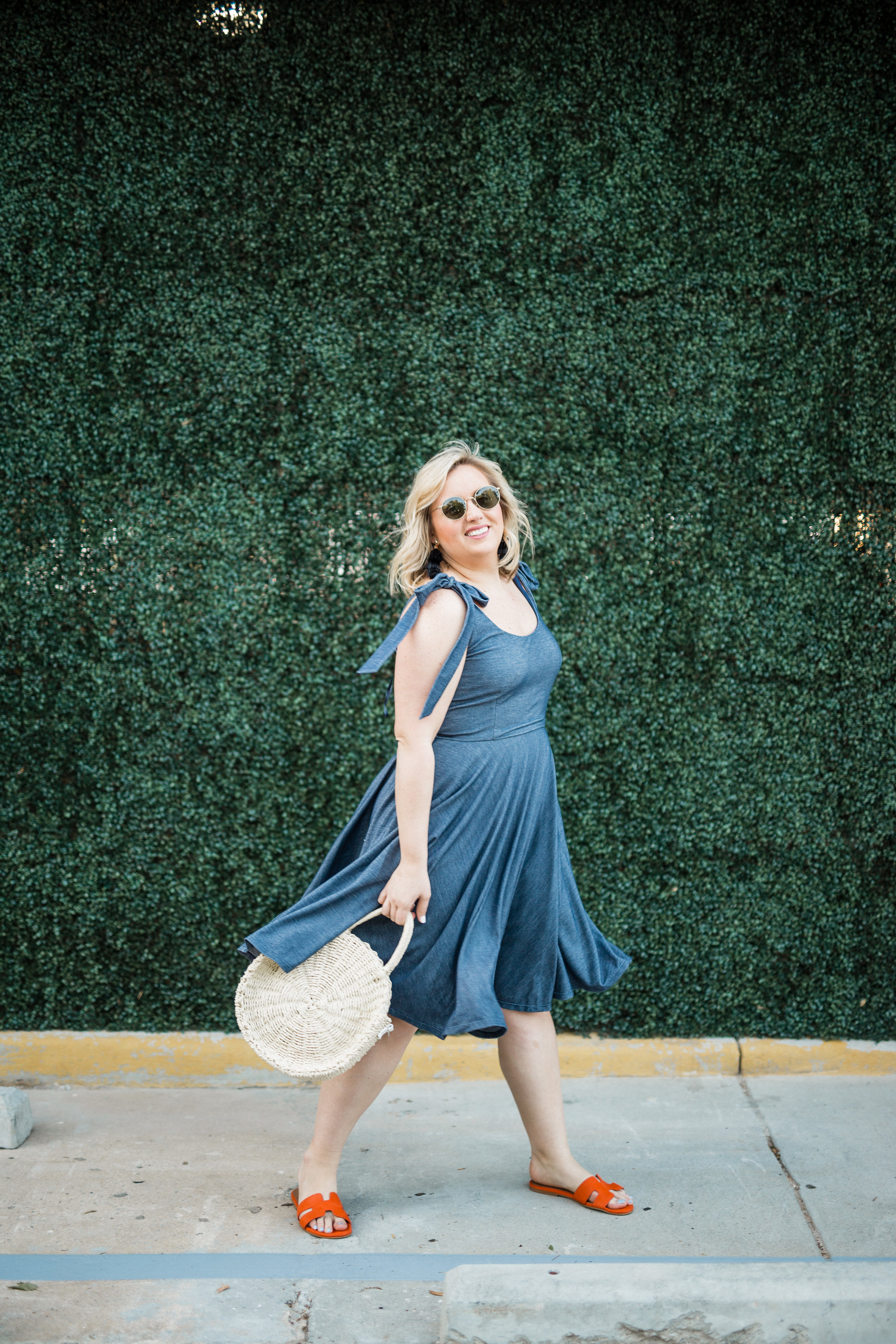 Gwynnie Bee is one of the biggest virtual closets that is open for you to shop whoever you like.  They have the best brands, curated collections, and all the trends.  You pick what you need they ship it for free to your door step.  Then you rock the look as many times as you like.  When you are done you can return and pick out more from the weekly new arrivals or you can keep and buy it for less than retail price.
I chose this look for a fun weekend look, its perfect for a day with your girls, or a date in the city.  I love how comfy this dress is.  Its perfect for the spring weather we are having.  I am wearing a size large.  I love the circle skirt.  Gives me a waist and covers all my problem areas.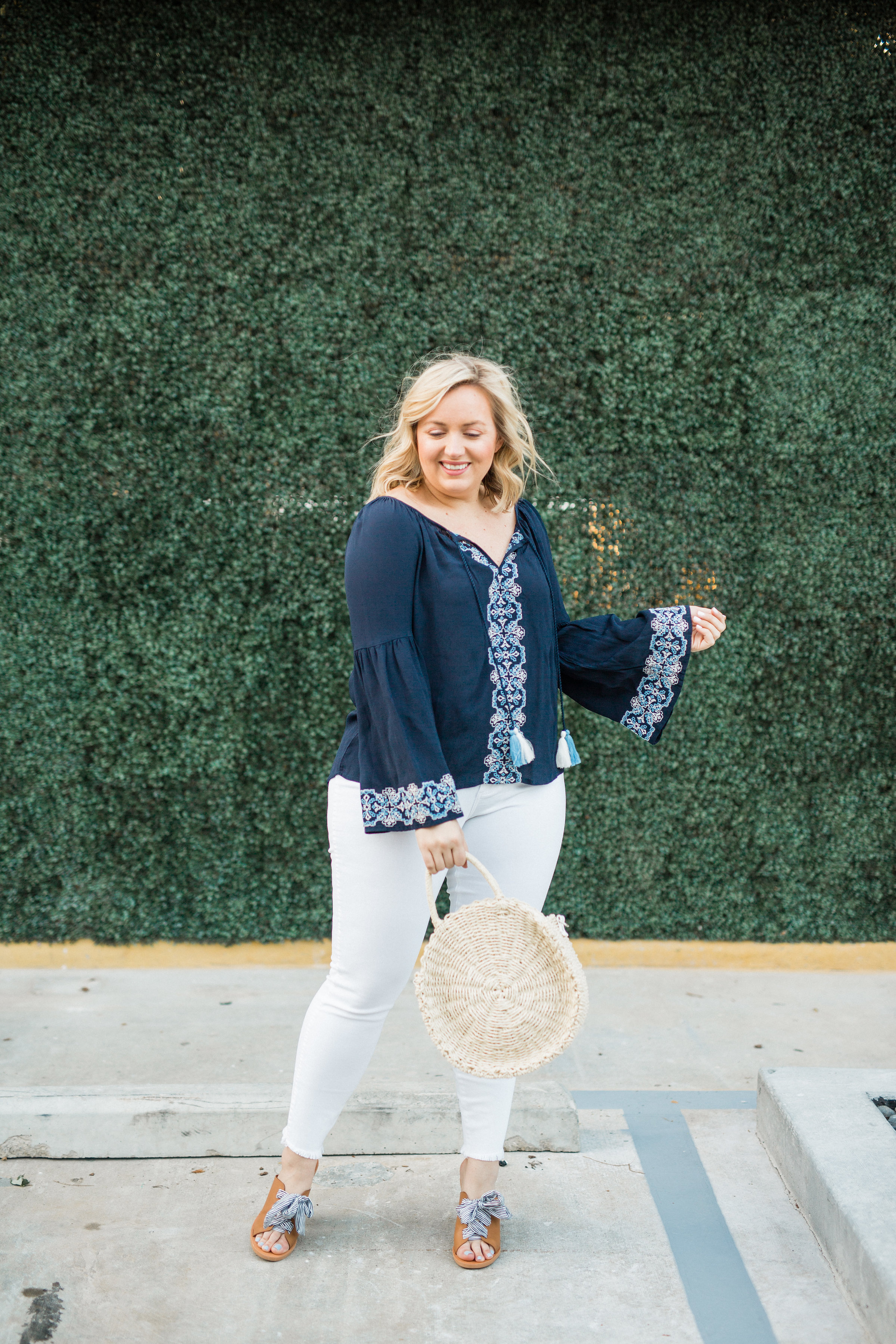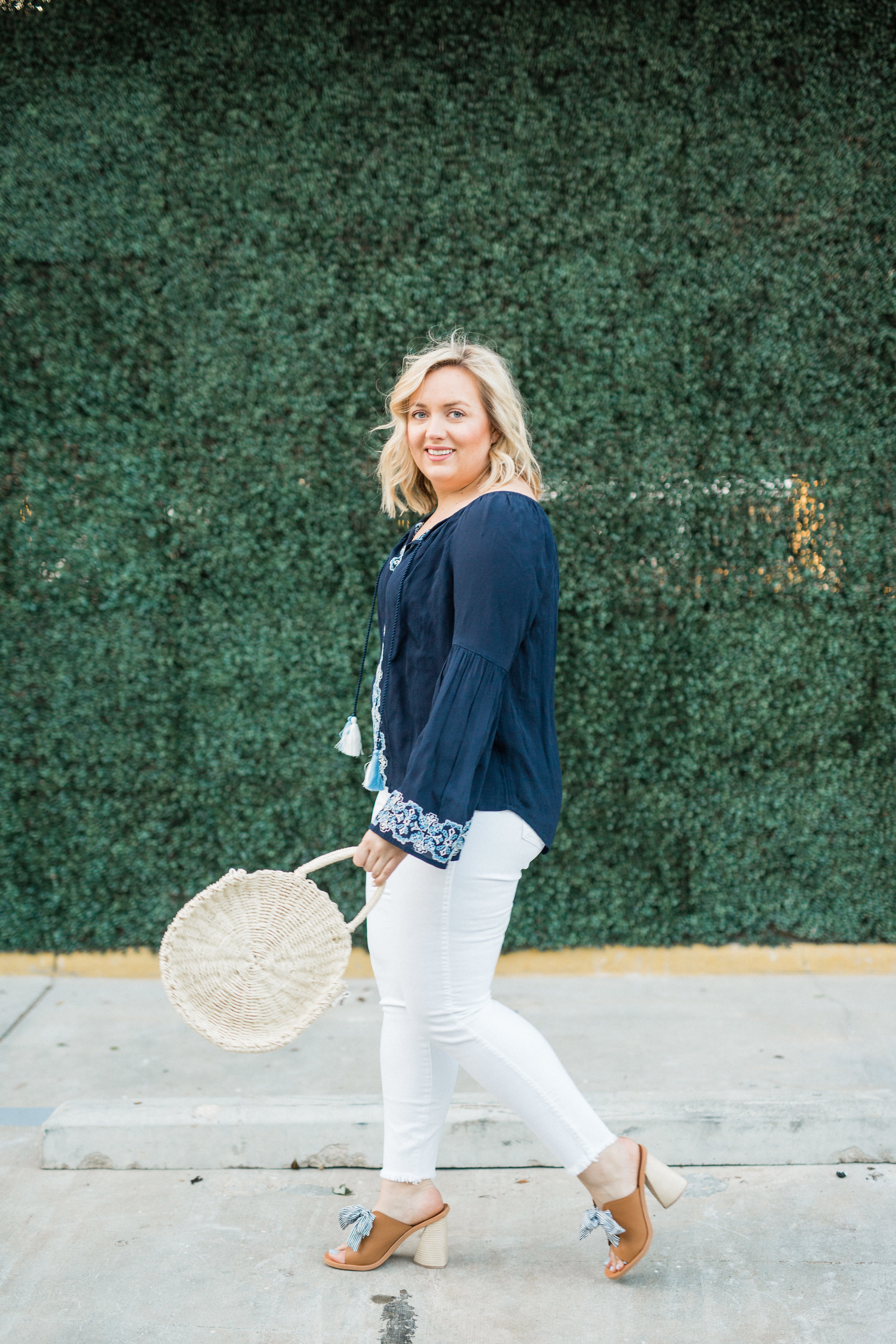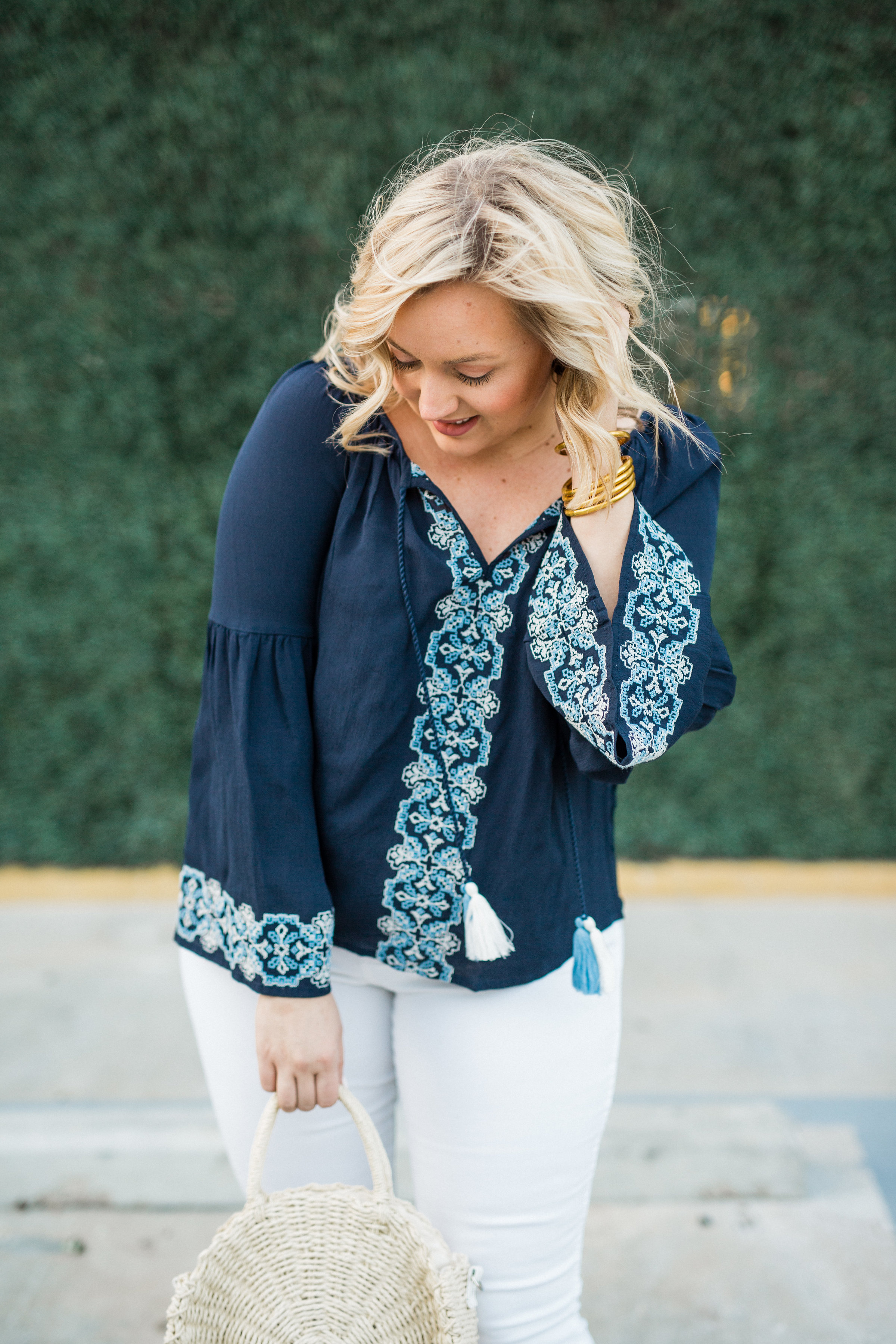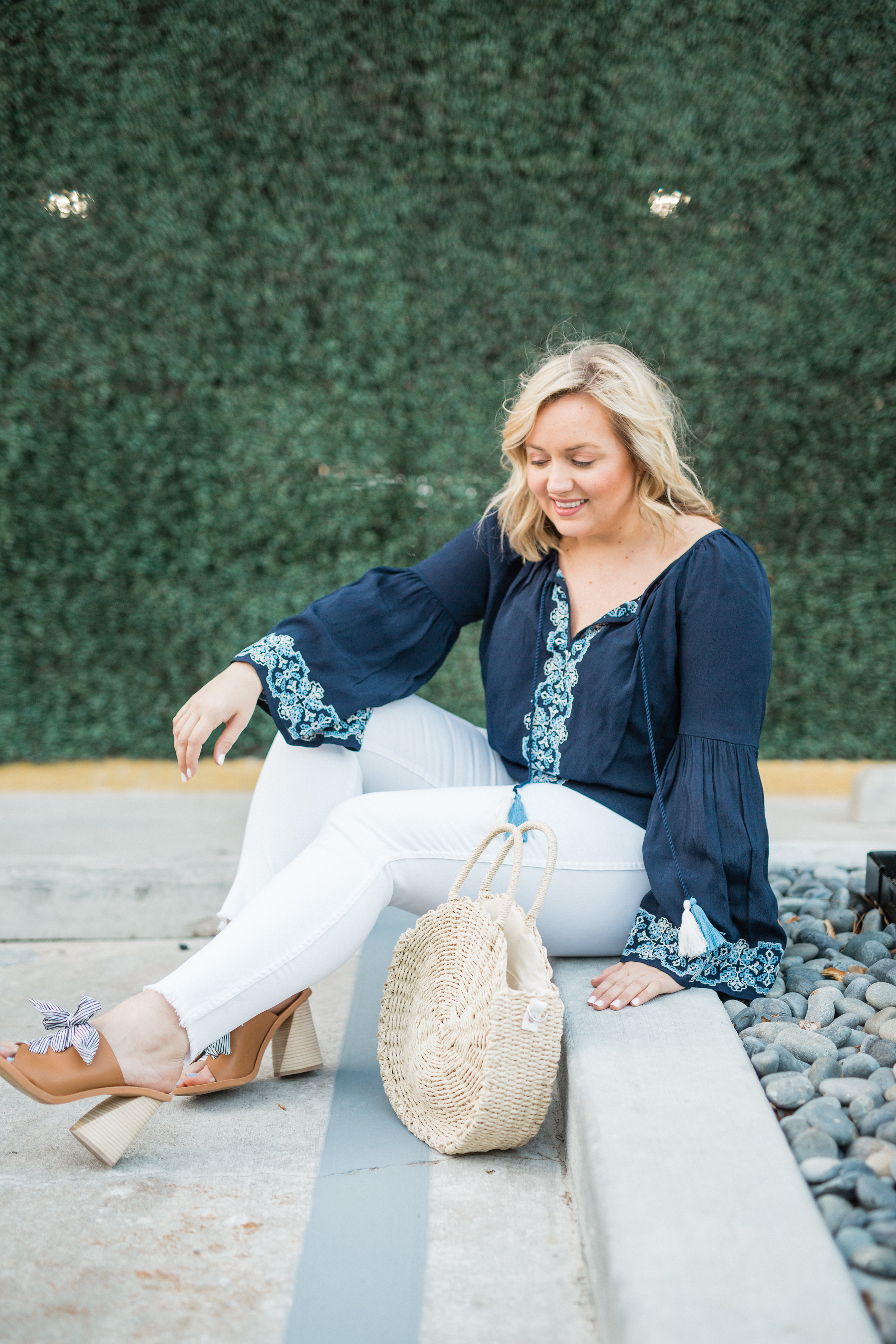 Taking a trip this summer?  Don't have the money to buy new clothes?  Then you need to take a look at Gwynnie Bee and pack your bags with confidence and extra money in the bank.  Because remember you can wear and return.
I feel in love with this bell sleeve top with white details and tassels.  Perfect for any getaway this summer.  Of course the blue pairs nicely with white denim.  I love the touch of the stripe in the shoe to add texture to this look.  Ok beach vacay here I come.  What fun trips are you taking this summer?
I have a few more questions.  Are you a curvy girl?  Is it hard to find clothes that fit you just right?  Are you following me on Instagram?
with LOVE from binge watching Bates Motel and getting ready for the work week