Whether you are traveling to a beach destination for vacation or have plans to lounge by the pool, I feel like this summer is definitely going to be an active one! I'm not going to lie, the process of trying on swimsuits is enough of a deterrent for many girls to just make do with an old one. It's time to retire those faded, stretched-out old bathing suits and splurge on new ones. I have taken one for the team by trying on many suits to take the guesswork out for you. I will give you details on the best of the best of these fun one-piece and two-piece swimsuits so that you will have options for basking in the sun and making a splash!
Must-Have One-Piece Swimsuits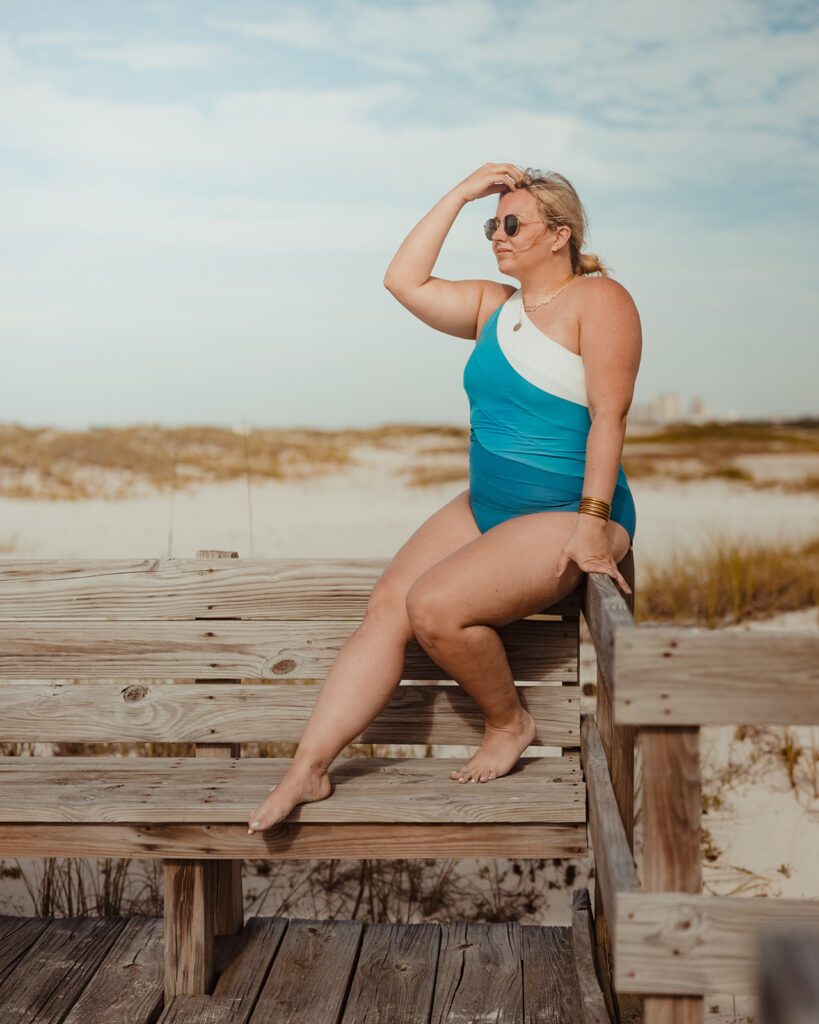 The Summersalt Sidestroke one-piece swimsuit is worthy of an award (if there were one for bathing suits). This one-shoulder suit is universally flattering. I have personally been wearing the Summersalt Sidestroke swimsuit for three years and have seen this bathing suit on all common body types (apple and pear-shaped girls, rectangle body types) and it is stunning. The suit features a superior tummy compression and has good coverage. The Summersalt Sidestroke comes in a great array of solids and multi-colorways, is available in sizes 2-24, and also comes in a long torso for the taller girl.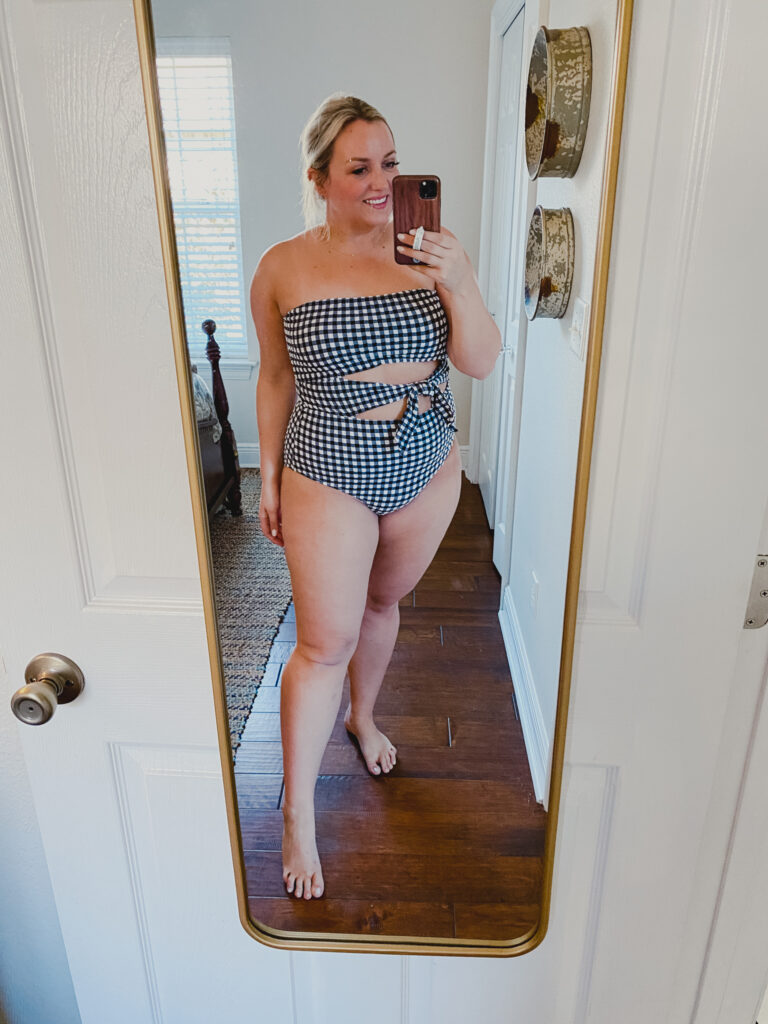 The one-piece tie-front bathing suit is trending this year. This suit is GENIUS because it shows a little more of your torso, similar to a two-piece bathing suit, but gives you one-piece type coverage in the back. This particular suit also has boning in the chest area to offer extra support and is available in a size run-up to XXLarge.

This bathing suit and kimono coverup will make you feel so confident and pretty! The best news is this whole combo is available for around $60 and the quality is amazing. I love the bright colors in this bathing suit and kimono however there are many more beautiful colors and patterns available.
Styling tip: Throw a pair of shorts on over the bathing suit and wear the kimono for a put-together casual look away from the beach.

J.Crew has oh so pretty floral and print bathing suits that work well to camouflage any problem areas. This particular style has comfortable wide straps that don't easily twist and are not high cut on the leg so it offers good coverage as well. This J. Crew suit is available up to size 24.


---
Must-Have Two-Piece Swimsuits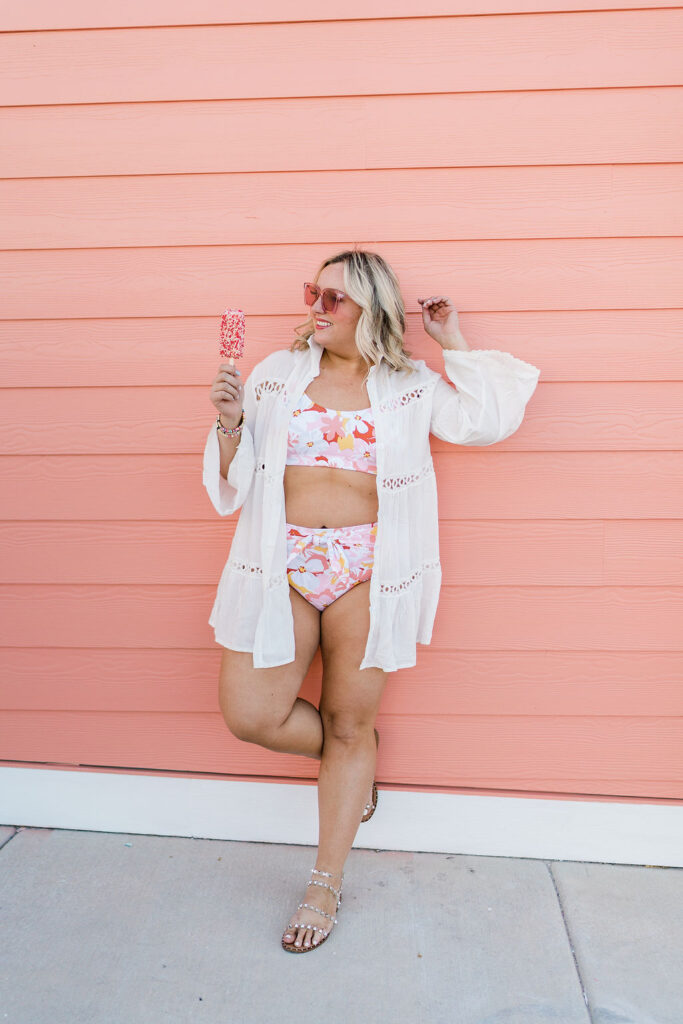 Target is bringing their "A-game" with two-piece bathing suits. This tropical patterned swimsuit is one of my favorites and looks great with a basic white linen cover-up. As always, Target's bathing suits are good quality and budget-friendly.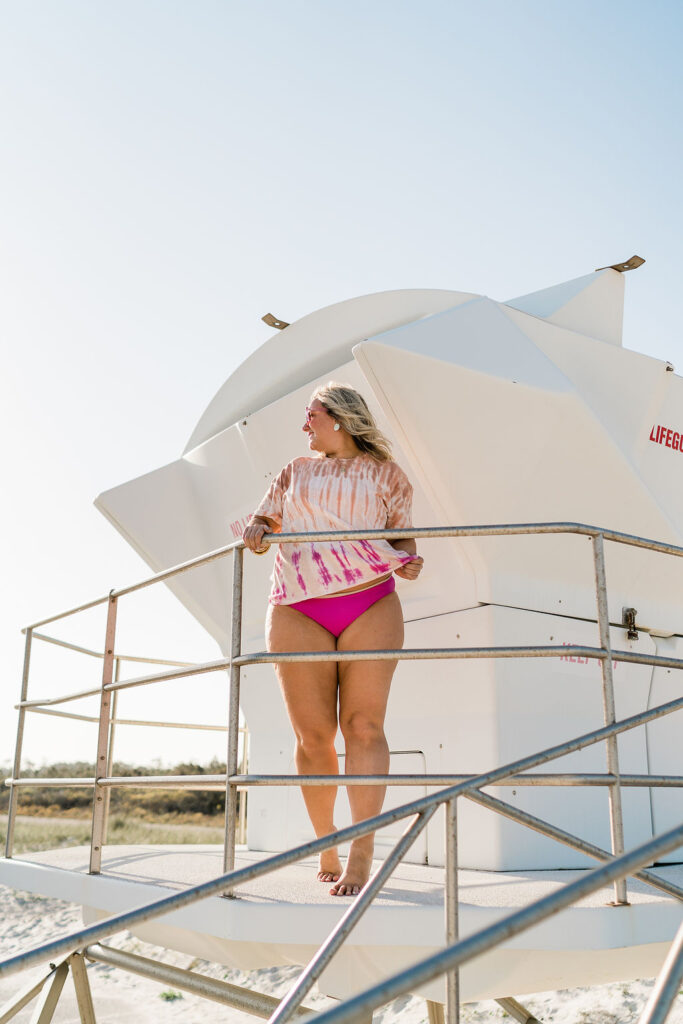 The Summersalt Sidestroke two-piece bathing suit is equally as fabulous as the Sidestroke one-piece. You can mix and match the bottoms with the multi-color or solid color top (sold separately to accommodate your unique size). Pair the colorful solid bottom with a fun tie-dye tee to create this beachy look.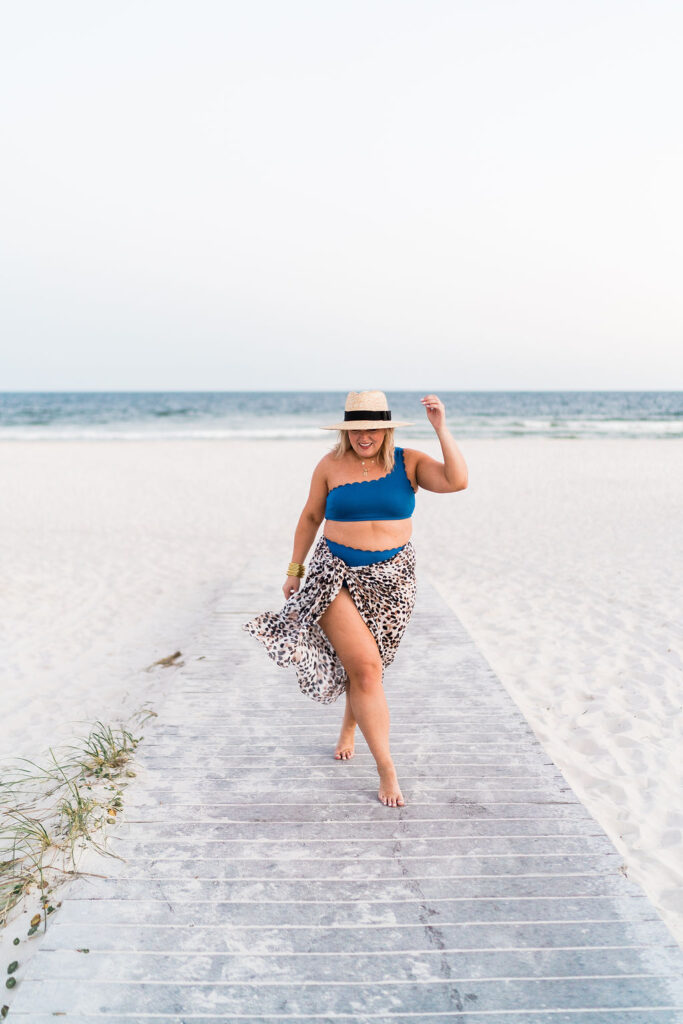 Scalloped edge swimsuits are on trend this summer. Aerie offers a good fitting two-piece and the scalloped detail is reminiscent of seashells and water…perfect for beach or poolside. The solid suit can be paired with a print sarong like this leopard pattern to create a sophisticated look.

Other Posts You May Like:
Bras and Lingerie Basics Every Woman Should Own
My Favorite 'Must-Have' Beauty Products