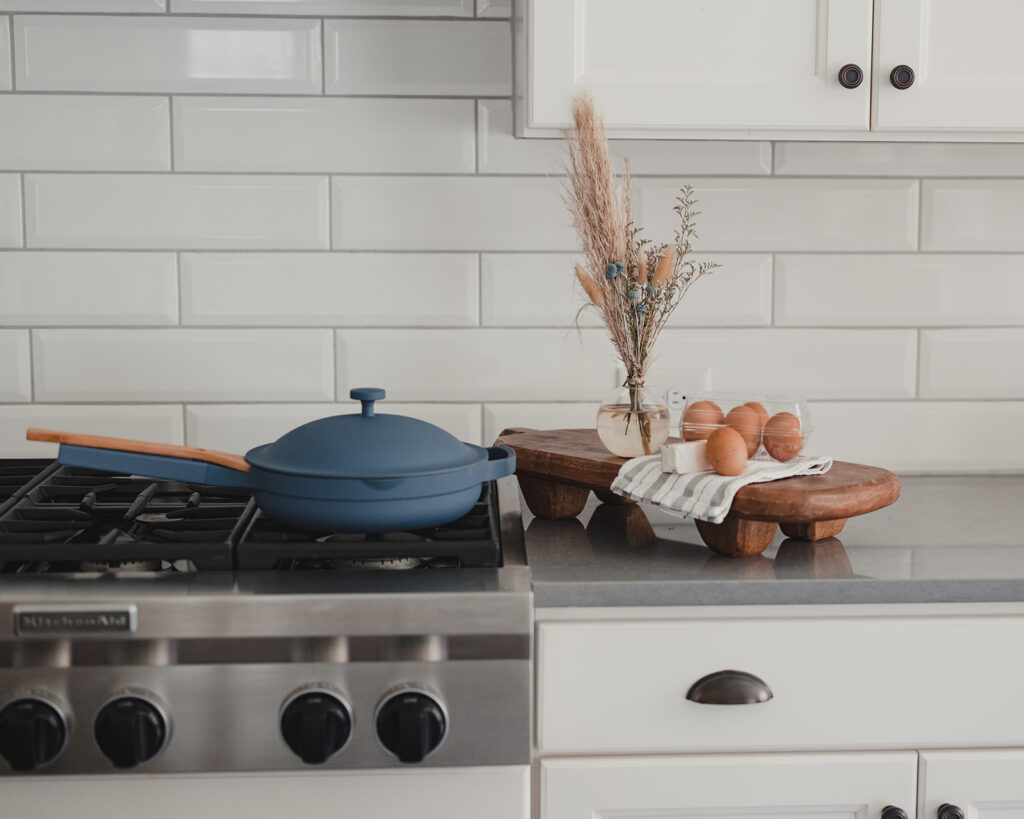 Would you believe me if I told you one pan can replace eight pieces of cookware?
Believe it! Our Place has made cooking in small spaces, wanting more sustainable products, and a pan that can do it all.
The Always Pan is going to be the gift of the season. From November 16th – 23rd, the always pan is on sale for $95! This is the ultimate gift, under $100 that will be in someone's kitchen for years to come.
This pan has it all, a steam basket, a wooden spoon with rest, a tight lid, non-stick inside free of PFOAS and PTFES, and two easy-pour spouts. Cooking with this pan is more enjoyable and cleaning up is a breeze.
Have a new homeowner in the family? Need a gift for someone moving into their first apartment, or sending a child back to college? Maybe you need new dishes? Our Place has you covered with an amazing bundle package with beautiful cups, plates, bowls, and The Always Pan for $220.
Giving the perfect pan this Christmas will warm your loved one's heart and keep them creating all year long.
How to Make the Perfect Eggs with The Always Pan
Over the years, I have always heard people say cooking eggs is hard. I am here to show you that it is simple and anyone can do it. Follow these easy steps to create the most perfect, creamy French eggs. I have been told many times that I make the best scrambled eggs!
There is no need to add water or milk. You just need eggs and butter. It's as easy as that!
Step One:
Crack your eggs into a bowl. Whisk with a fork until the yolk and whites are mixed.
For one person, I usually cook two eggs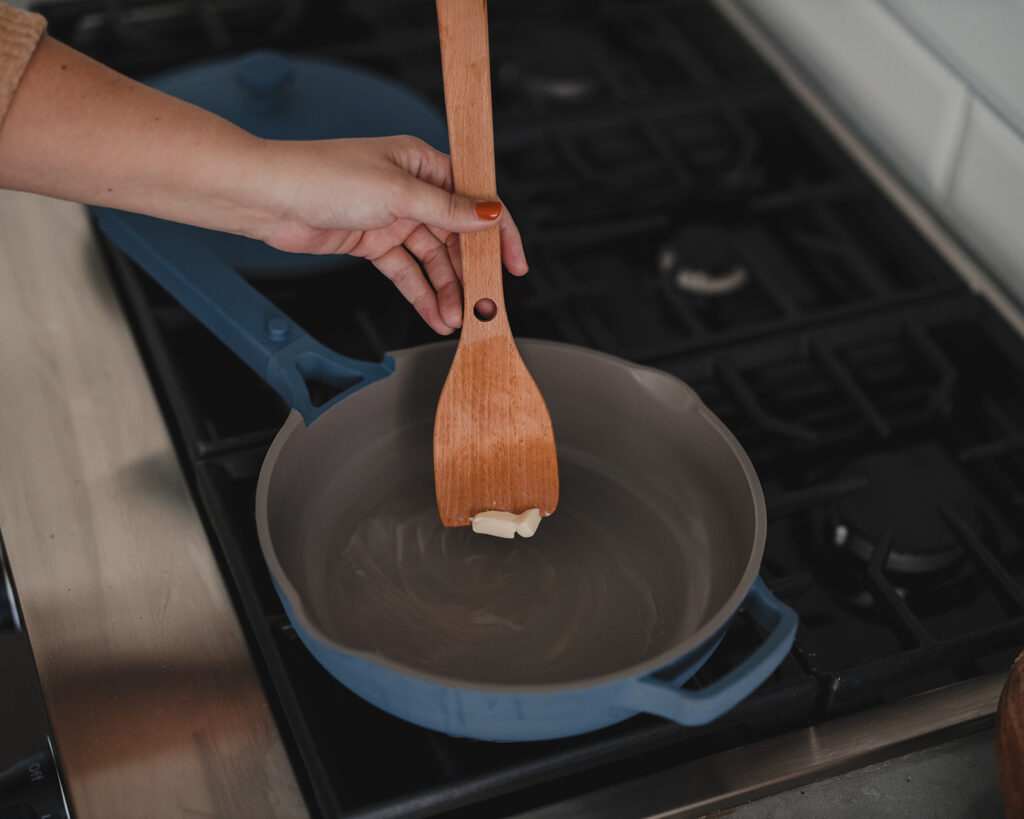 Step Two:
Turn heat to medium low and add a tablespoon of butter.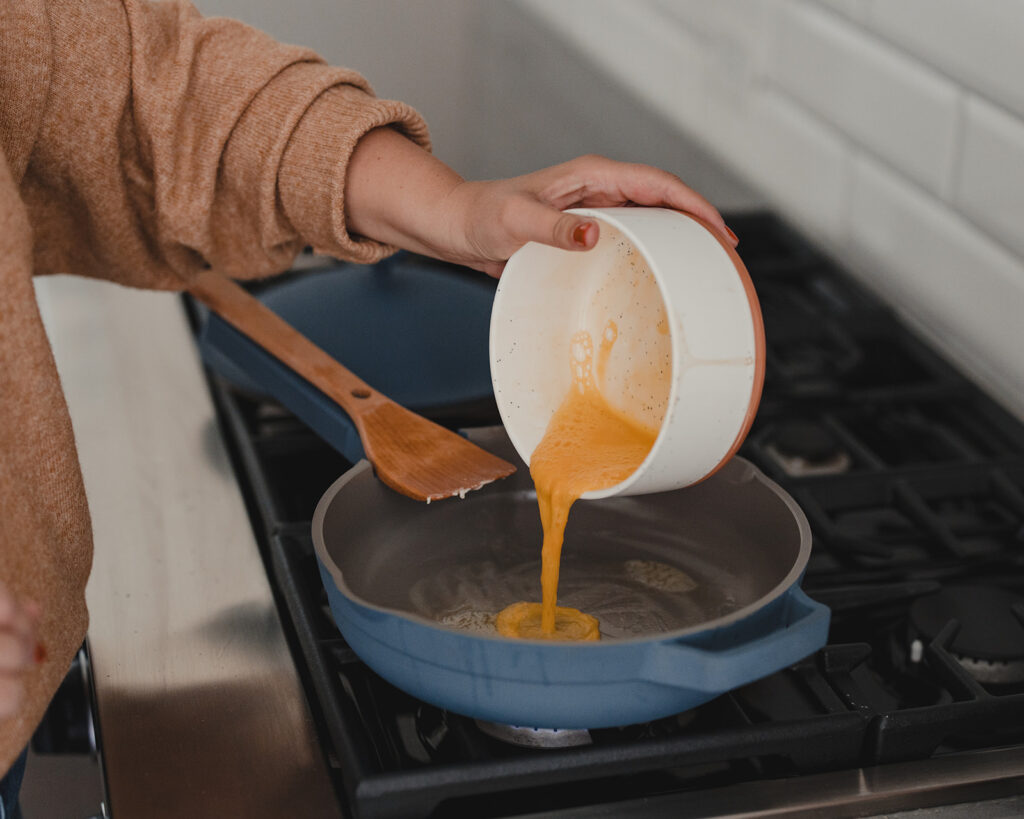 Step Three:
Add eggs. Make sure the pan is not too hot. You do not want them to sizzle or make a sound when hitting the pan.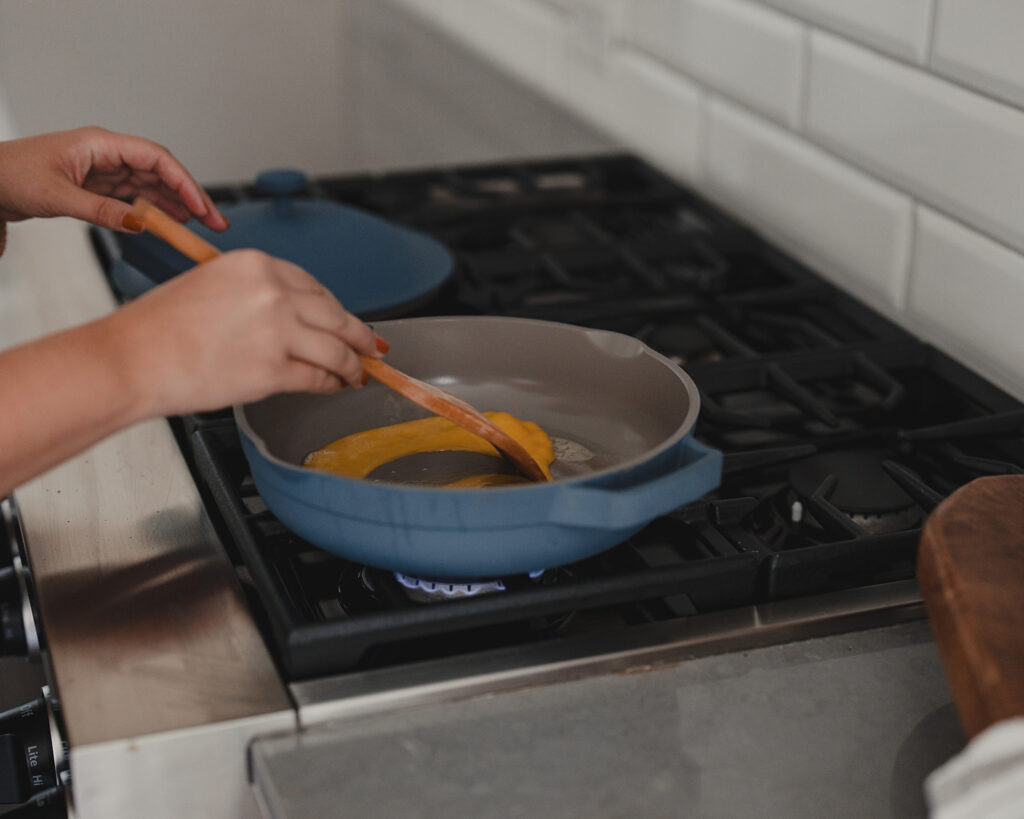 Step Four:
With a spatula begin to move eggs around slowly. You keep moving them around until the liquid has become fluffy eggs.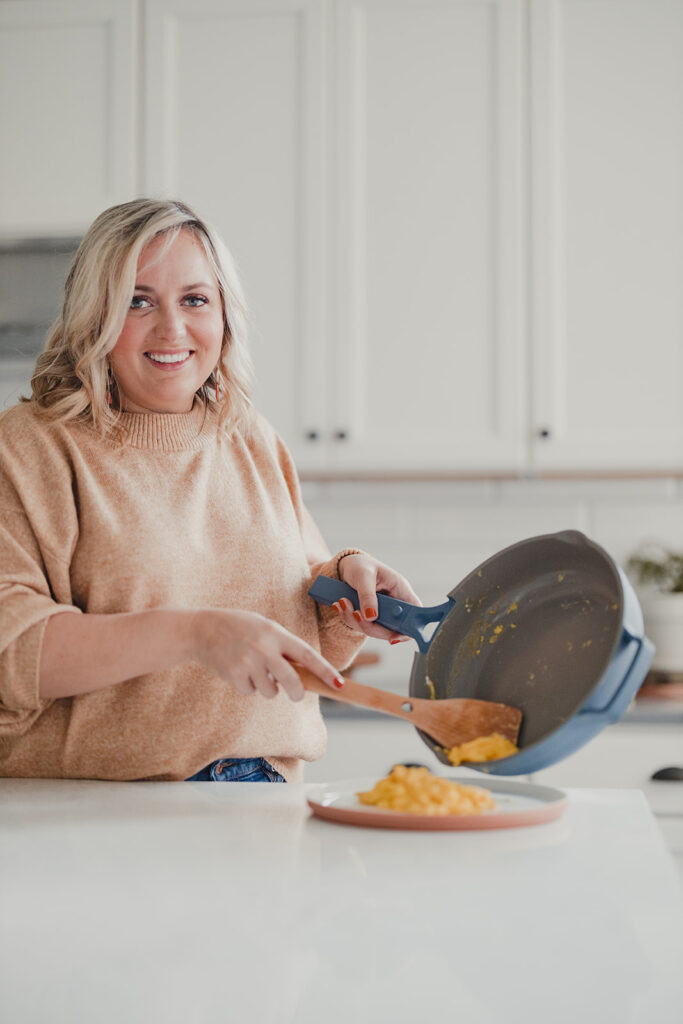 Step Five:
Remove the eggs from the pan and season with salt and pepper. Top with sliced green onions.
Thank you Our Place for The Always Pan and for sponsoring this post. The recipe and thoughts are my own. Please let me know if you try to cook your eggs the Sell Eat Love way.
Photos by : Jason Holland Photo