What beauty products should every girl have? Inquiring minds want to know…about my favorite and most used beauty products! You will LOVE taking care of yourself with these easy-to-use, convenient products for hair, skin, and body.
FAVORITE HAIR: The Dry Bar Double Shot Round Brush Blow Dryer
Have you ever felt like you didn't have enough hands to hold the round brush and the blow dryer like your stylist? Once you use the all-in-one-round brush blow dryer by Dry Bar your frustrations will disappear! It gives you that fabulous blowout look and feel, right at home!
The Dry Bar is known for its legendary yellow Buttercup blow dryer and this round brush blow dryer does not disappoint! You will have the shiny look and all the volume of a salon blowout, not to mention shaving time off your morning routine by eliminating picking up and putting the brush down while drying.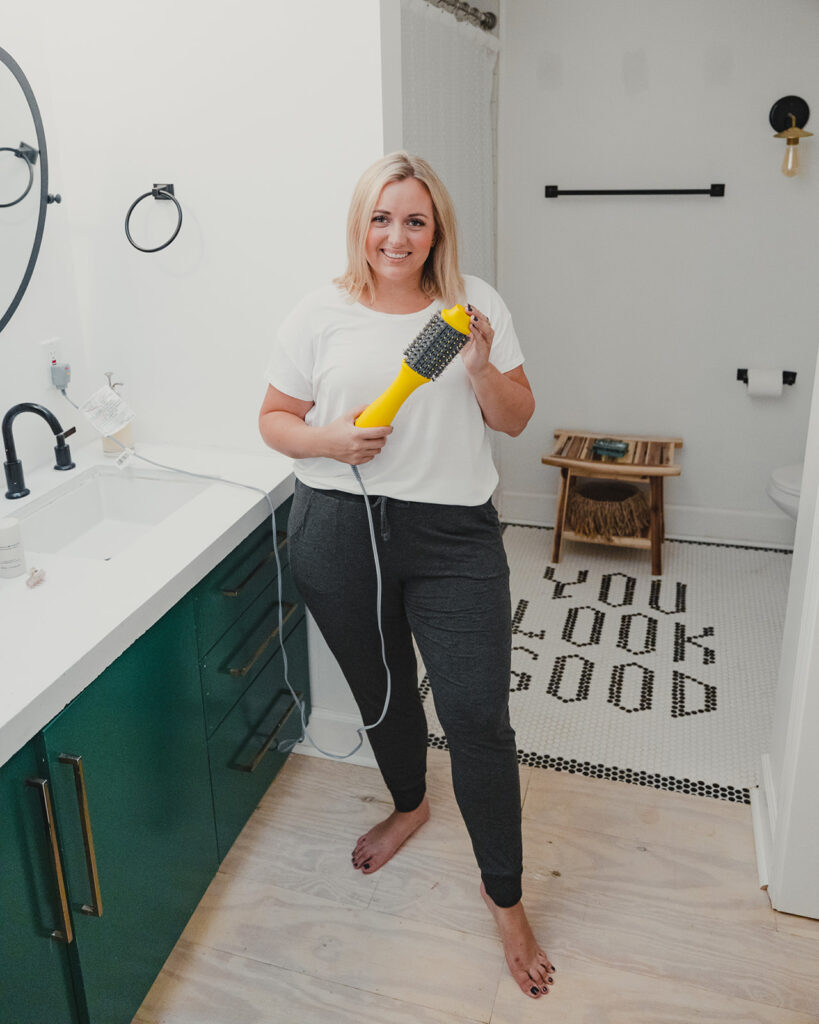 Double Shot | Single Shot | Clips | Brush | Dry Shampoo
SMOOTH LEGS: Billie Razor and Shaving Cream
Speaking of shaving, the Billie Razor and shaving cream are a subscription product and are the best for a clean, close shave for smooth legs and underarms that last several days longer than a traditional razor.
Have you ever counted the number of razors in your shower? If you have more than 1 it's time for a Billie!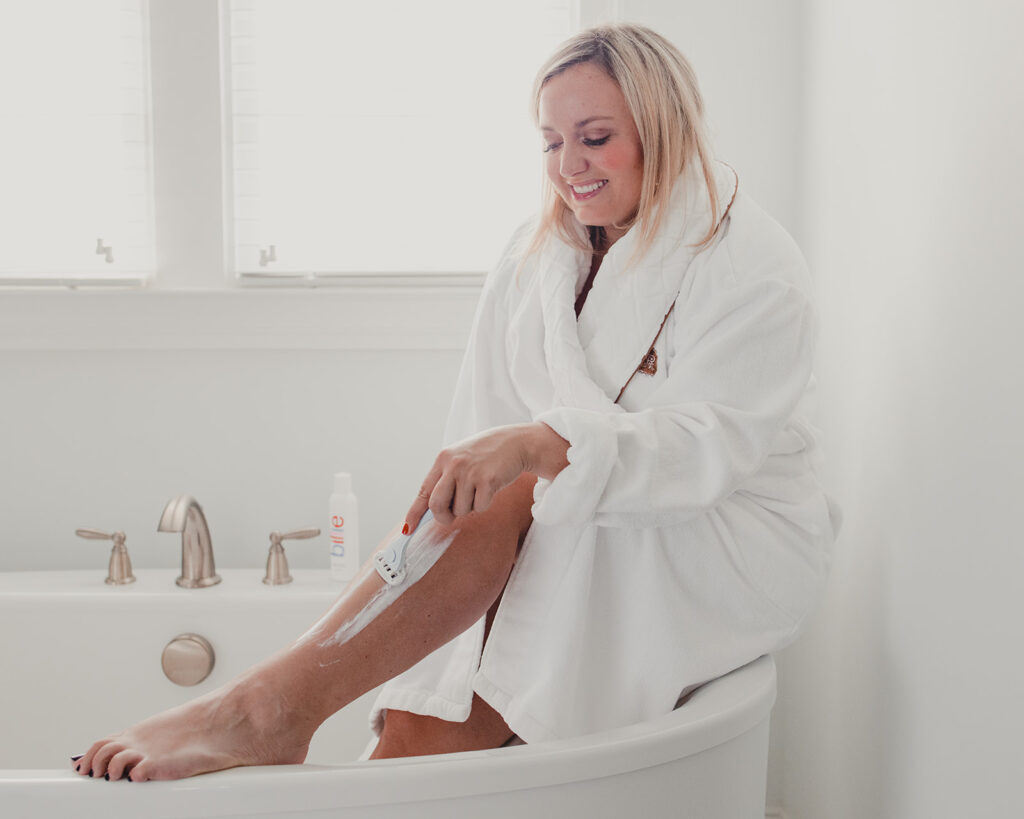 The razor comes with a magic magnetic holder to keep it conveniently and safely stored on your shower wall. The subscription will deliver refill blades when needed so you are not worrying your pretty little head about which heads fit! This product is also one of my go-to gifts! Check out the other beauty products that Billie offers such as their lip balm, body wash, and lotion.
Razor | Kits | Shower Gel | Shaving Cream
DEODORANT: Donna Karan Cashmere Mist Deodorant
One of my favorite beauty products is Donna Karan Cashmere Mist Deodorant. It smells divine and also works hard to keep you feeling fresh. This antiperspirant has a sensual scent that is derived from Moroccan jasmine, lily of the valley, sandalwood, amber, and musk. You know it's good when guys comment. Definitely worth the price! It is amazing!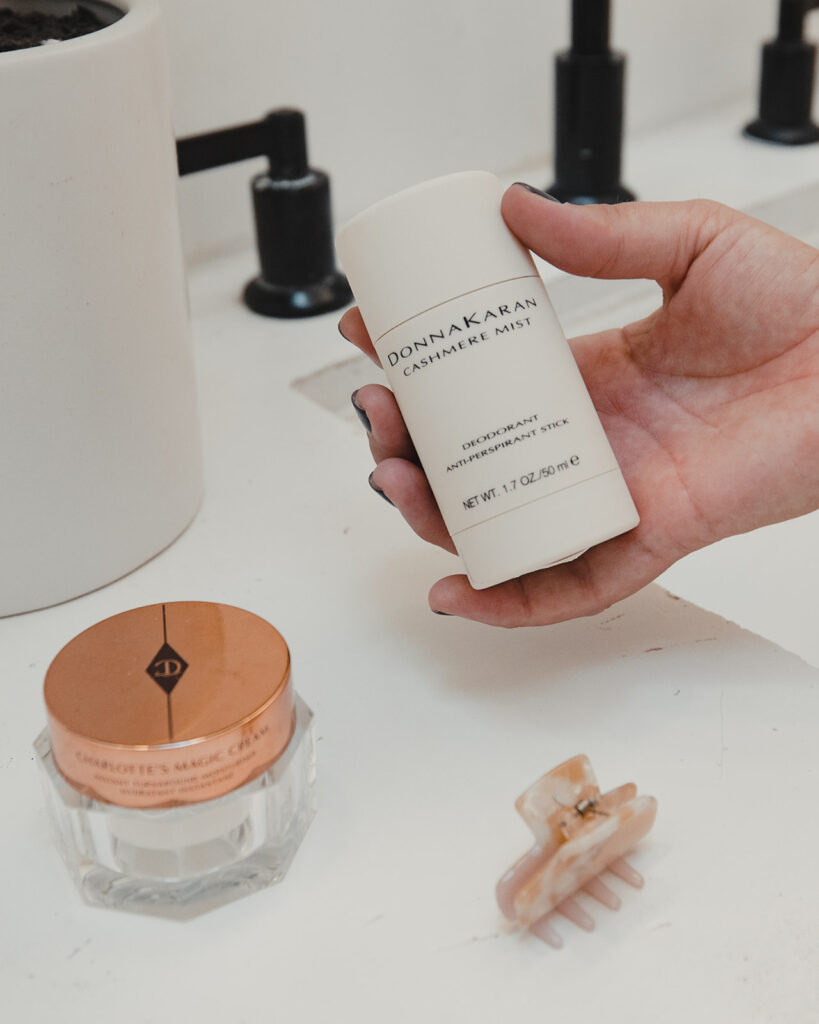 FAVORITE MAKEUP REMOVER: Original Makeup Eraser
Take it all off with the Original Makeup Eraser…mascara, eyeliner, foundation, and lipstick that is! You may have seen this reusable facial cloth in original pink (shown here), but there is so much more to know. The product now comes in small and large cloths, new colors, and sets that can be broken up for gifts or used for travel.
As we become more aware of the effects of additives and fragrances in wipes and disposable products, the Original Makeup Eraser is a game-changer because there are no added chemicals and it is so great for sensitive skin. This brand also shines BRIGHT because it is environmentally friendly (less waste) and 10% of proceeds go to areas where clean and safe water is needed.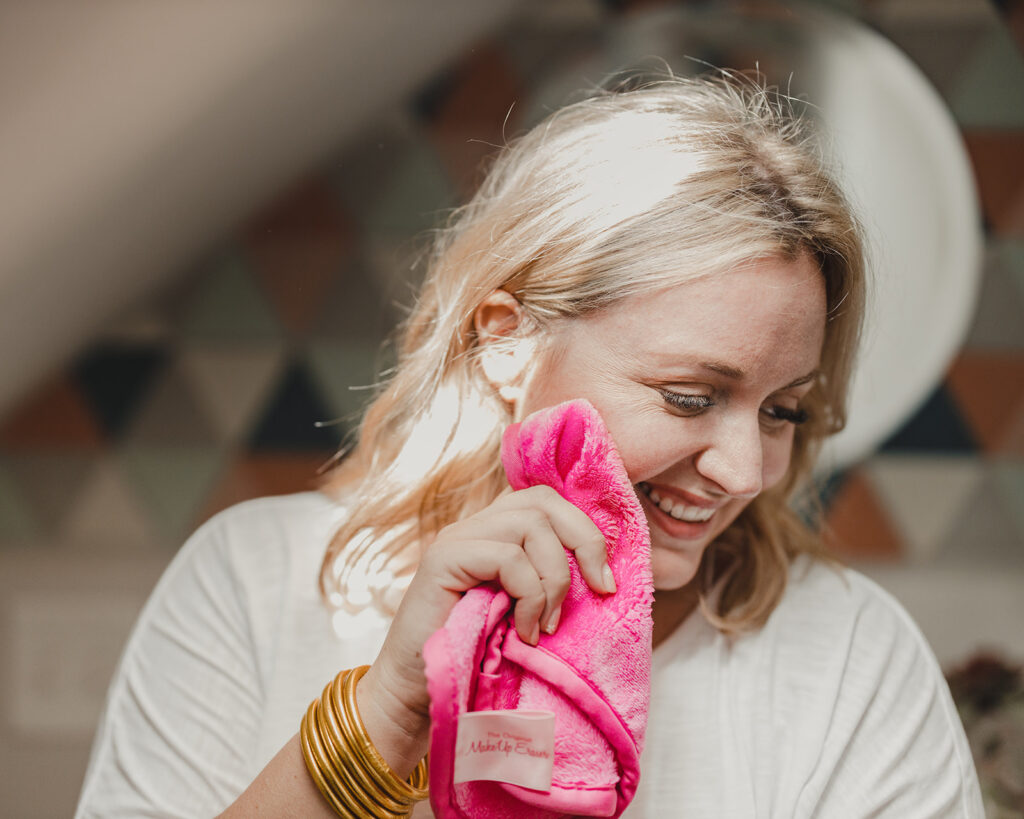 These are absolutely my Favorite & Most Used Products! I am thankful that I am able to test and share tried and true bathroom and personal care products with you and hope you enjoy adding them to your daily beauty routine.
Follow me in the @LIKEtoKNOW.it shopping app to shop my looks and get my exclusive app-only content!