It's summer and that means switching up your foundation and color. This is a great tip I learned from the wonderful makeup artist at Nordstrom. If I bought a new foundation in the winter there was no way I would finish it before summer. Once I learned to swap to a warmer shade once spending more time outside it was a game-changer.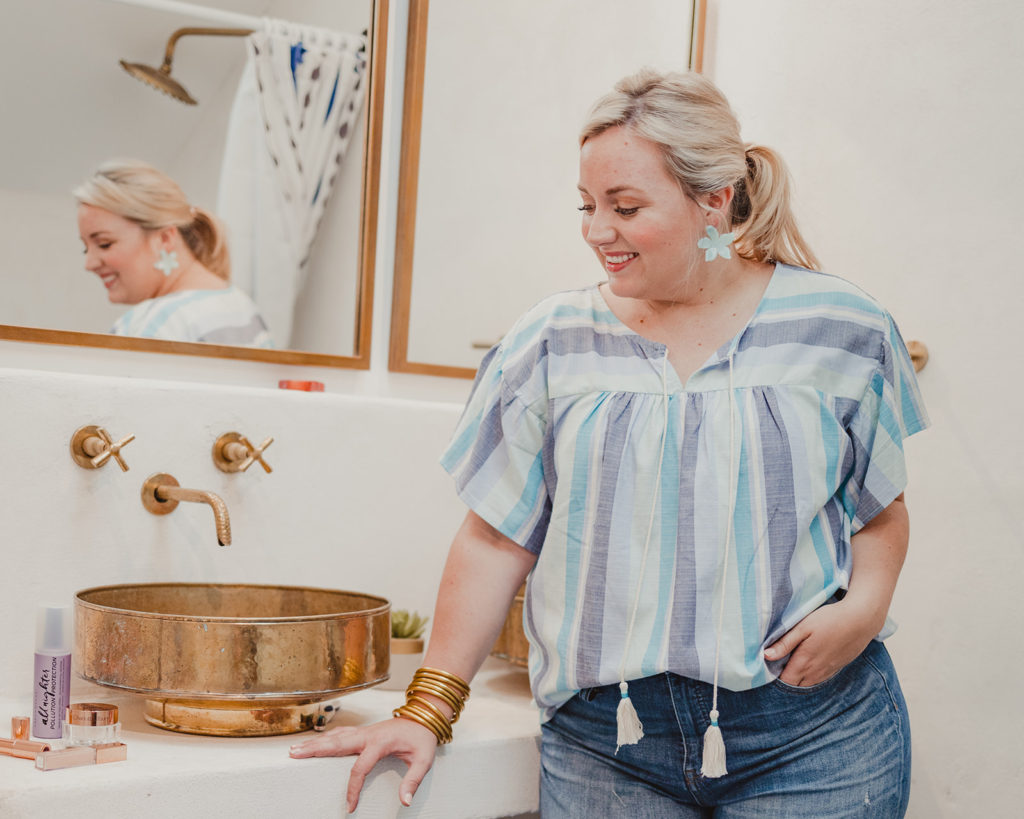 Ever since starting this process, I get so many compliments on my skin. I know it's all thanks to constancy with products and making sure my foundation color matches the time of year and if I have gotten more sun or not.
A product I can't live without is truly magic. Charlotte Tilbury's Magic Cream is a game-changer for makeup application. It's a combo of moisturizer and primer. My makeup goes on better and stays on longer. That is a win-win, especially during the summer months.
When I think about having a summer glow that all comes from what makeup you use. When out in the sun I always have lots of sunscreen and a hat to protect my face. Getting the glow is not from the sun. It's from beautiful products that can all be found at Nordstrom.com. See my summer makeup essential list below.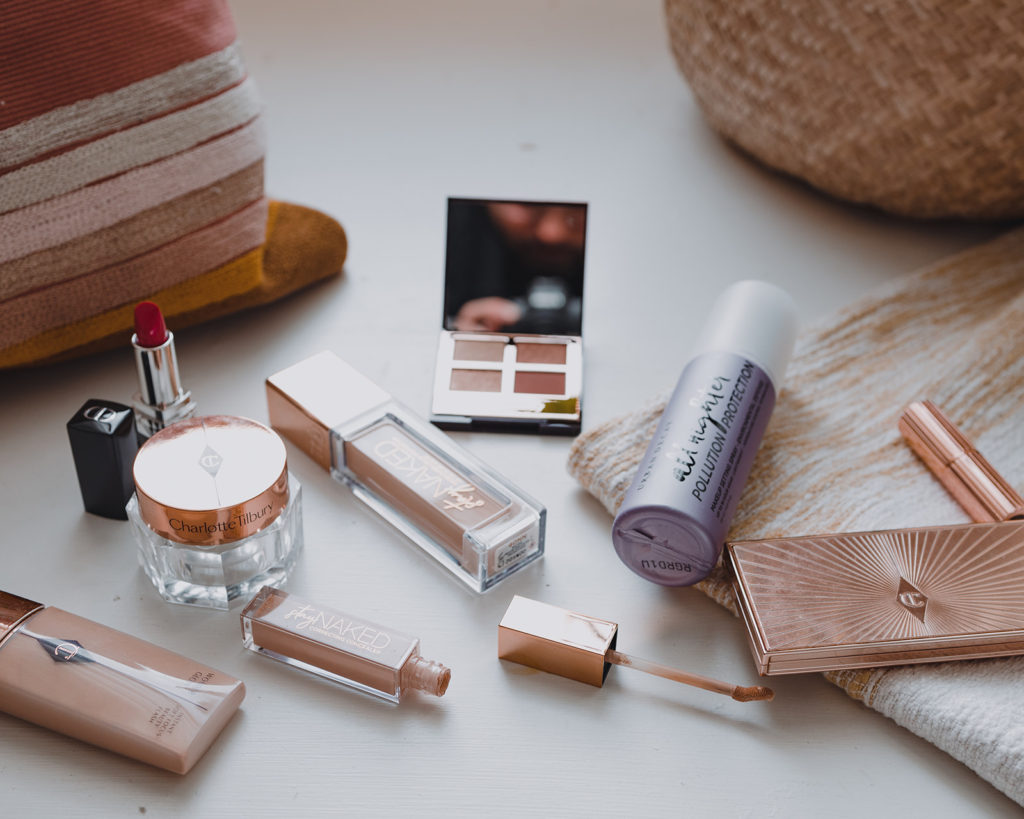 My go to Summer Makeup:
Charlotte Tilbury Magic Cream: Moisturizer / Primer duo.
Makes makeup application better and keeps your makeup looking better longer.
Urban Decay Stay Naked Weightless Liquid Foundation:
Medium coverage that does not cake or make my face look oily. So many colors to chose from and find the perfect color. I did mine on Normstrom.com and got the perfect color.
Urban Decay Stay Naked Correcting Concealer:
Lightweight and pairs well with the foundation. During the summer months, I don't need as much coverage under my eyes.
Charlotte Tilbury Filmstar Bronze and Glow Contour Duo:
I love this product, especially during the summer. Contouring can be challenging, not with this duo. It's so straightforward and gives you the best color and highlight. Check out my stories for how I contour.
Charlotte Tilbury Cooper Pallet :
This pallet perfectly compliments my blue eyes. When it comes to date night thats what I want to make pop.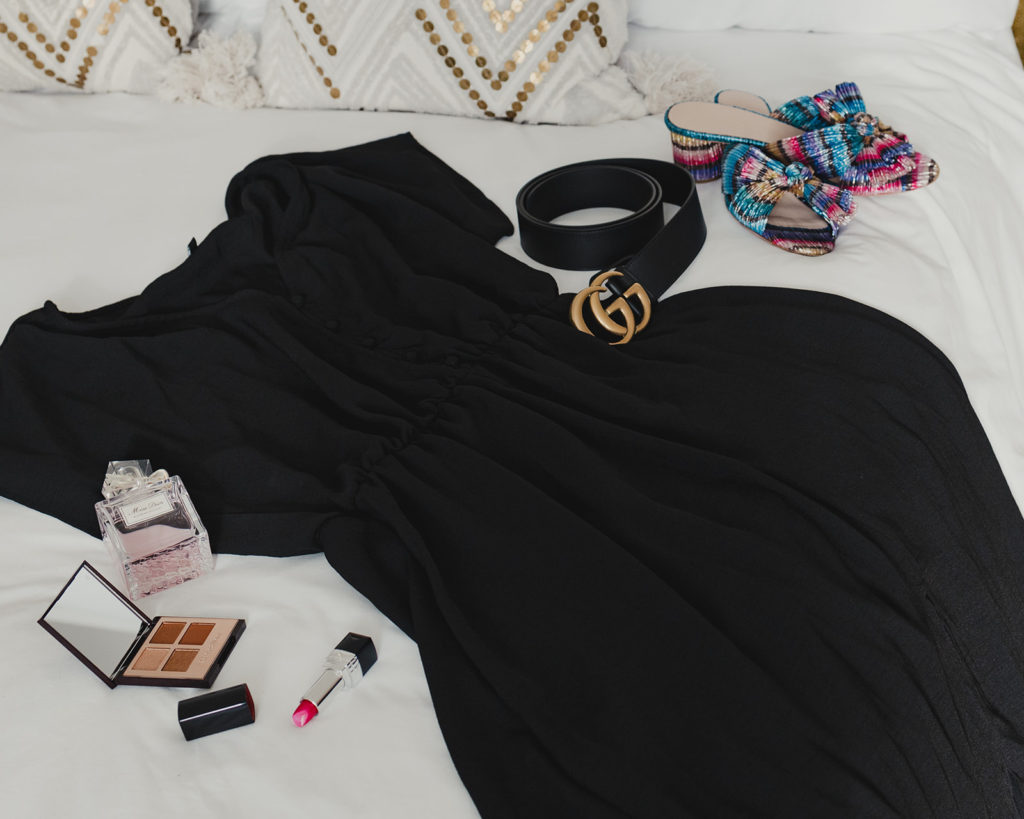 Date night might be more staying in these days but that doesn't mean you can't still get dressed up. I love a good LBD. It always makes you feel great no matter the time of year. It also gives you a chance to play with your accessories. Like adding the Gucci belt and fun shoes.
Nordstrom.com has so many new products coming out this summer. One being the Charlotte Tilbury Airbrush Flawless Finish Bronzer. I am very protective of my face during the summer when it comes to being out in the sun. So naturally, I love a good bronzer. Make sure you check out all of Nordstrom.com beauty department. There is a great selection and even some Nordstrom.com exclusives.
Thank you Nordstrom.com for sponsoring this content. I love sharing all the new beauty products Nordstrom.com is offering this summer. All thoughts and photos are my own.