Have you seen the swimsuit line, Kona Sol at Target?
If not, let me fill you in! This brand is budget friendly and the quality is amazing!
For years, Target has been my go-to spot for swimsuit shopping. Now that I live in Florida and minutes from the beach, my swimsuit collection is growing. I absolutely love these Kona Sol swimsuits from Target. These affordable swimwear options are every bit as flattering, functional, and fun as their pricier companions. The best part about it is you can get several swimsuits for the price of one designer suit.
Being a midsize girl I am always looking for prints and flattering shapes for my figure. Kona Sol has everything you want from full coverage modest suits to plunge v neck suits in all the summer colors and prints.
Sharing a few swimsuits that can take you to the beach, pool, and lake.
Kona Sol Swimsuits
1. Kona Sol – Floral One Piece Swimsuit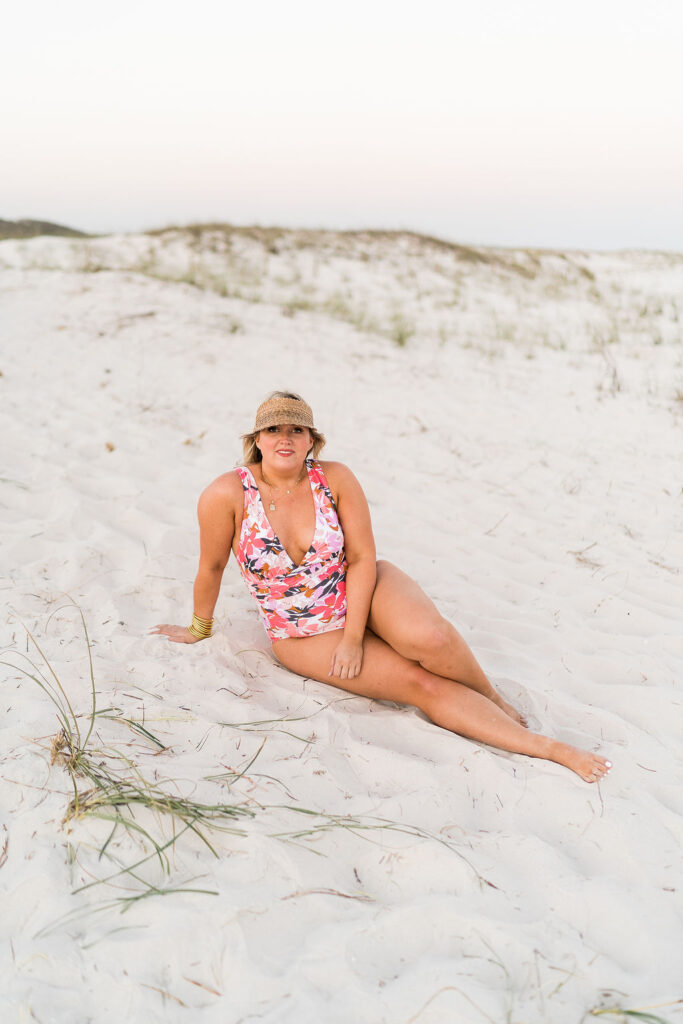 This floral suit is great for any body type. It has flattering lines and a beautiful floral print. I love it paired with stripe shorts that you can easily throw on and grab a bite to eat. Add a straw visor and gold jewelry for a more resort feel on your next vacation. I am wearing a size large, the fit is true to size. The quality is amazing and will hold up all summer long.
Floral Swimsuit | Stripe Shorts | Visor

2. Kona Sol – Nautical Stripe One-Piece Swimsuit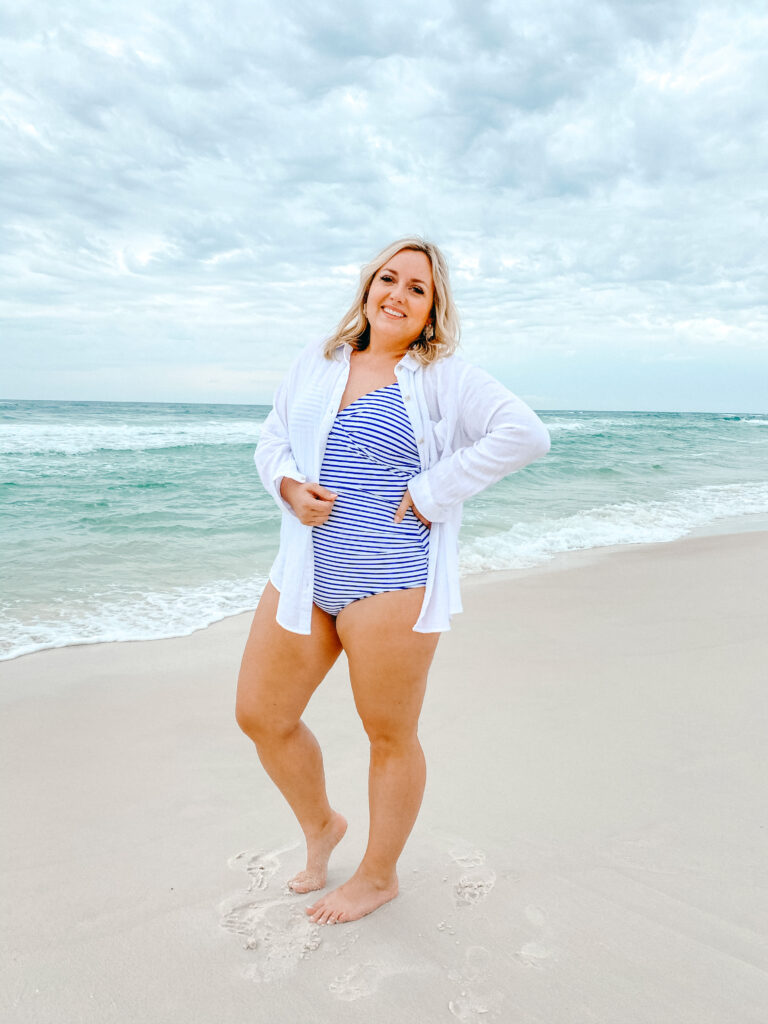 Nothing says summer like a nautical stripe suit. I love the modest v neck and full coverage in the back. The navy crochet detail is so pretty and will get lots of compliments while hanging at the beach or pool. This is a great family beach day suit. I paired it with a white gauze button down as a coverup. I love wearing oversized white shirts to the beach.
Nautical Swimsuits | Beach Coverup
I am wearing a size large suit and size large shirt. This suit is great quality and will hold up even with kids pulling and tugging on you this summer.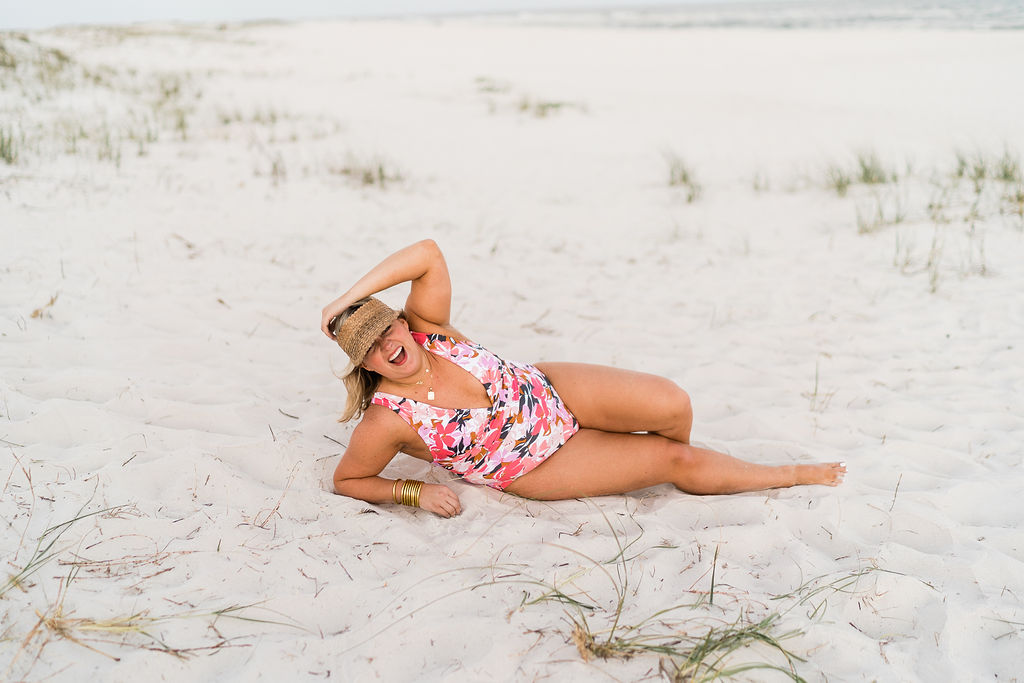 Thanks to Target for sponsoring this post and for the great selection Kona Sol swimsuits this summer. As the summer continues, I will be adding more Target swim options here.
Also a little funny just to remind ourselves not to take everything so seriously. I don't know why but I just love this picture. So check out a few of my other favorite Target swimsuits available now.

More Posts You May Like: 20+ Spring and Summer Outfits , 5 Ways to Style a Kimono