Spring Target Finds – Spring has sprung… at Target. It might still be cold where you live, but it's never too early to start finding great spring dresses, bright matching sets, and a fresh pair of PJs. Time to put the plaids away, stripes and tie-dyes are here to stay.
Spring Target Finds | Tiered Dress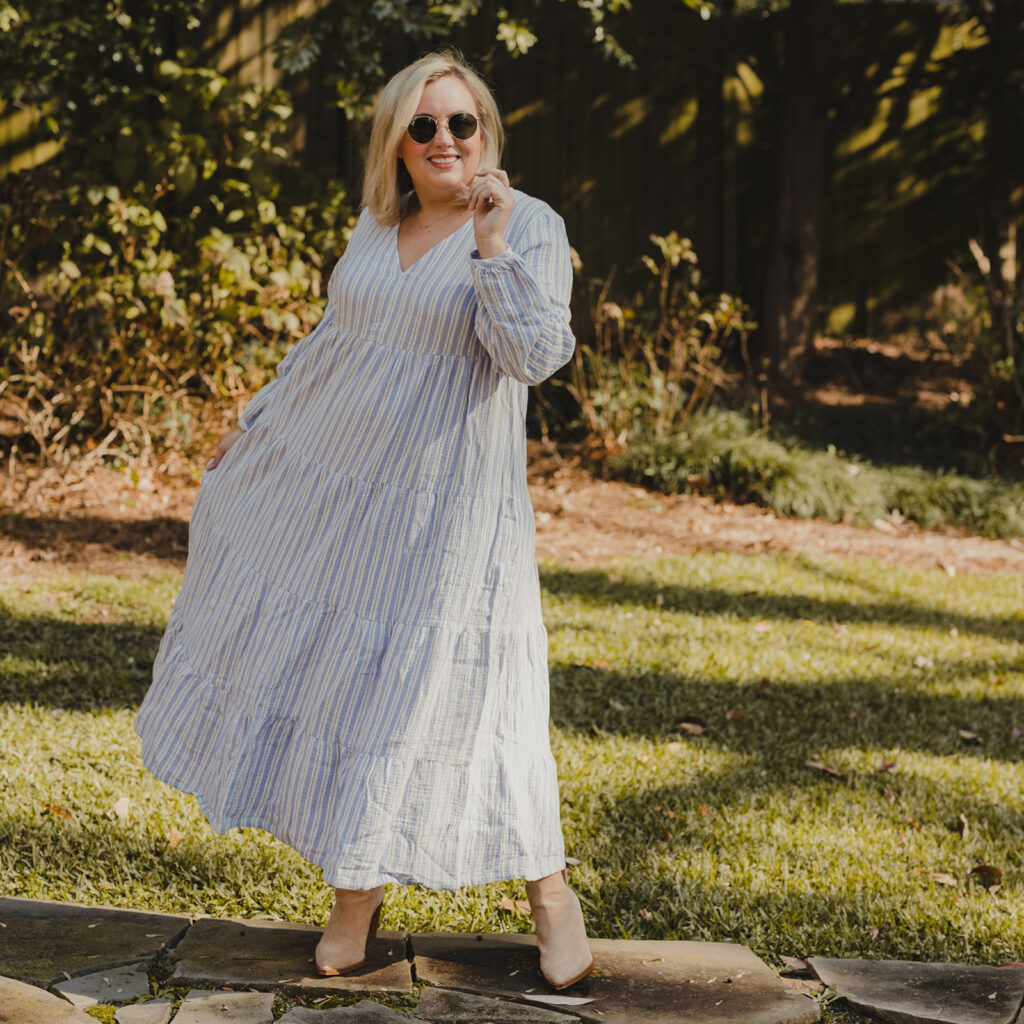 Over the past year, I have noticed that I have a go-to style of dress and I can't get enough of them. The tiered dress looks amazing on everyone, hides any problem areas, can be bump-friendly, and well I just love it and so have y'all. Target has so many great options for spring tiered dresses. Wearing a size large.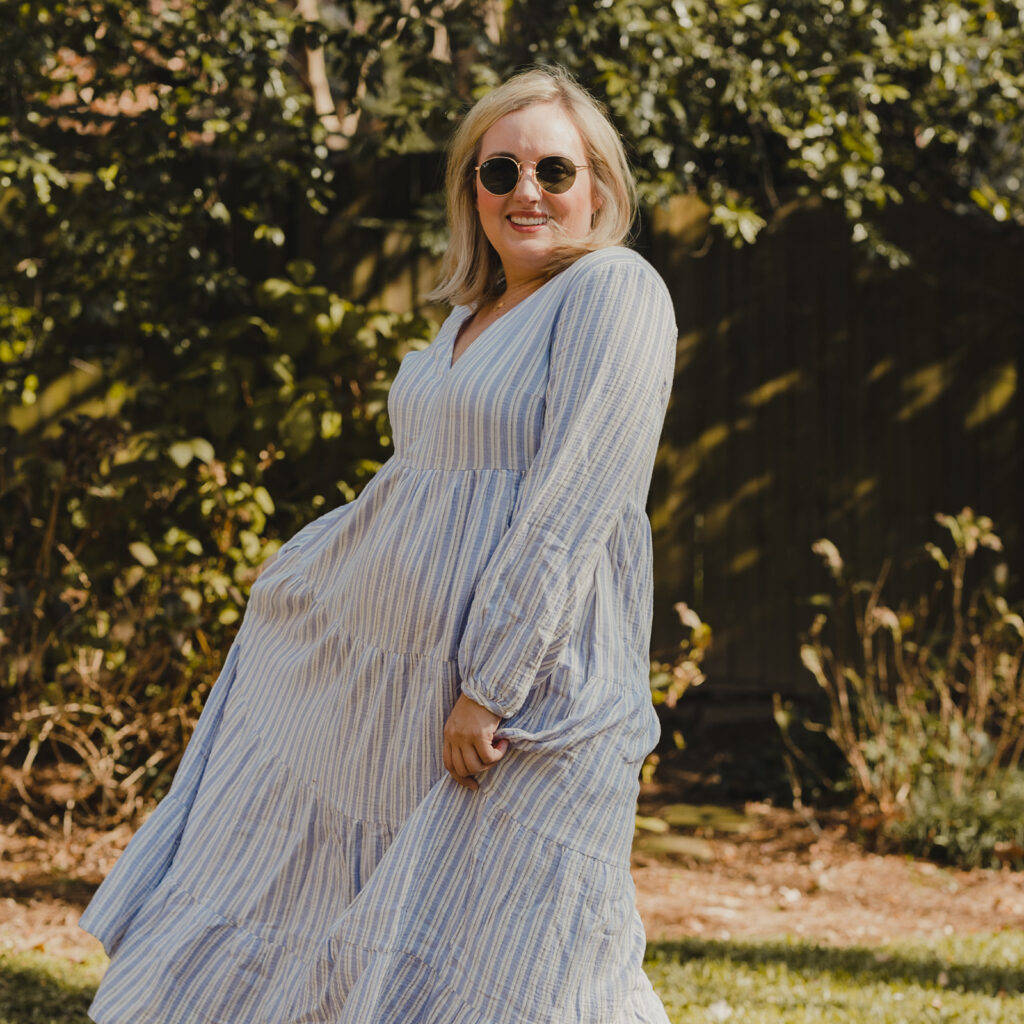 Dress | Shoes | Sunglasses
Spring Target Finds | Matching Set
When thinking about spring, the uncertainty of weather is always an issue. You want bright colors but need thicker fabrics for cooler days. This matching set is perfect – bright color, fun details, and still keeps you warm.
Win Win.
Another reason I love matching sets so much is because you can create so many more looks, but can always have your go-to, knowing the top and bottom match. Wearing a size large.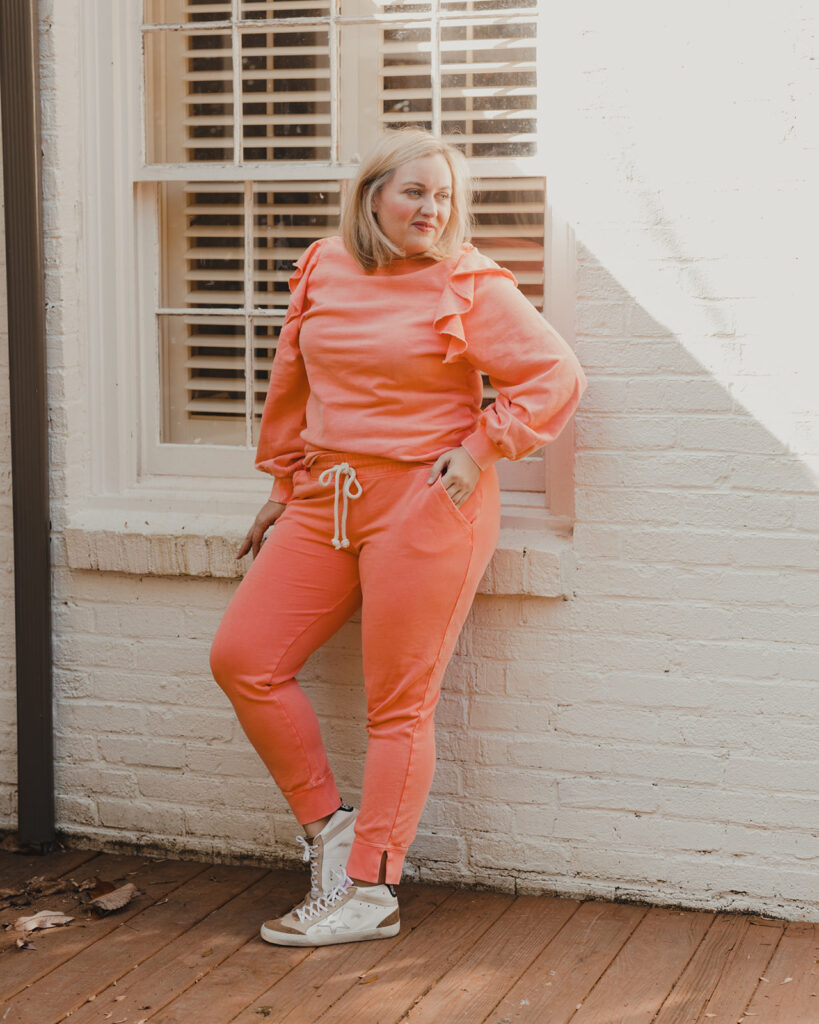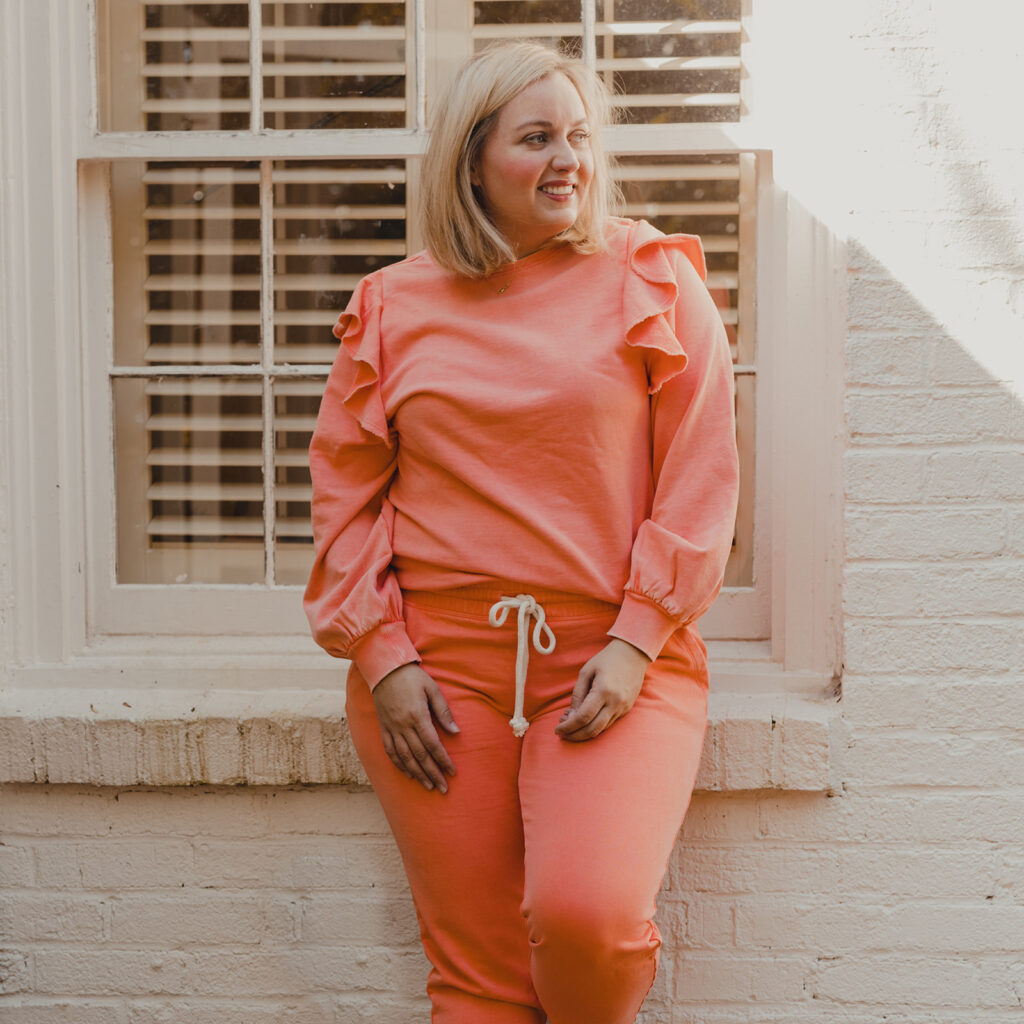 Sweatshirt | Joggers | Sneakers
Spring Target Finds | PJS
Now that we have spring on the brain it's time to put the plaids and Christmas PJs away. Target has an amazing selection of matching PJ sets, nightshirts, and comfy lounge options. Wearing a size large.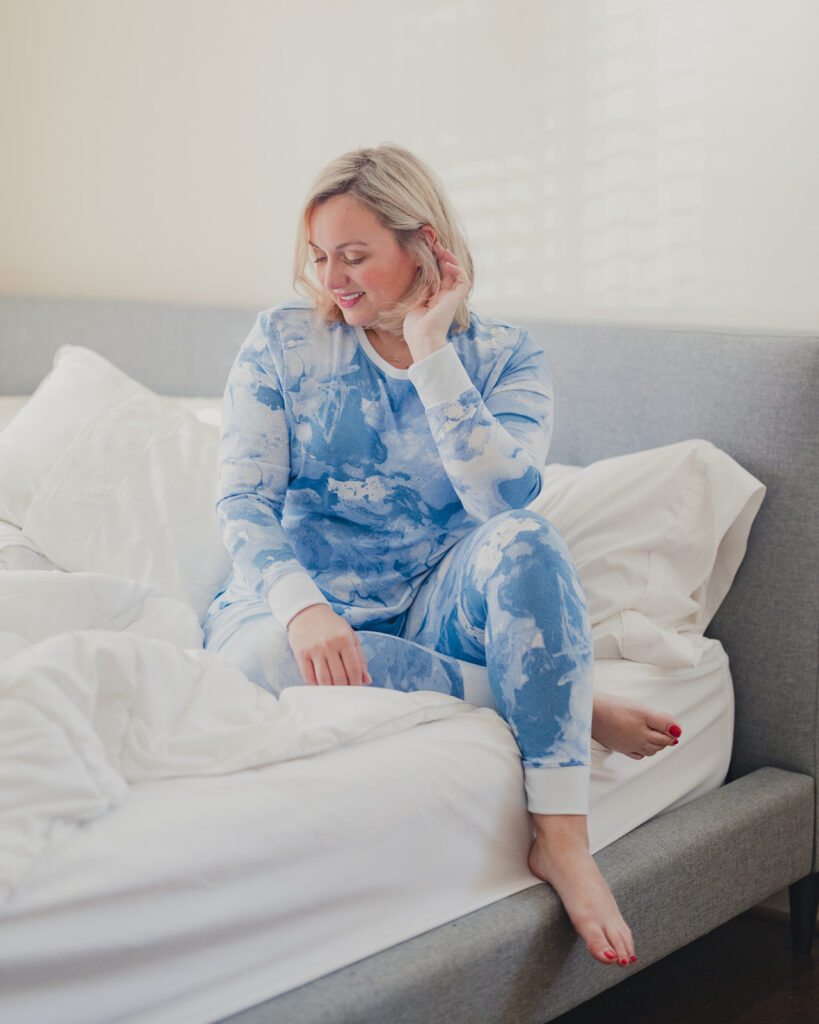 Stars Above Pjs | Sheets | Pillows
Thank you Target for sponsoring this blog post and letting me share my thoughts and style ideas for the new spring collection.