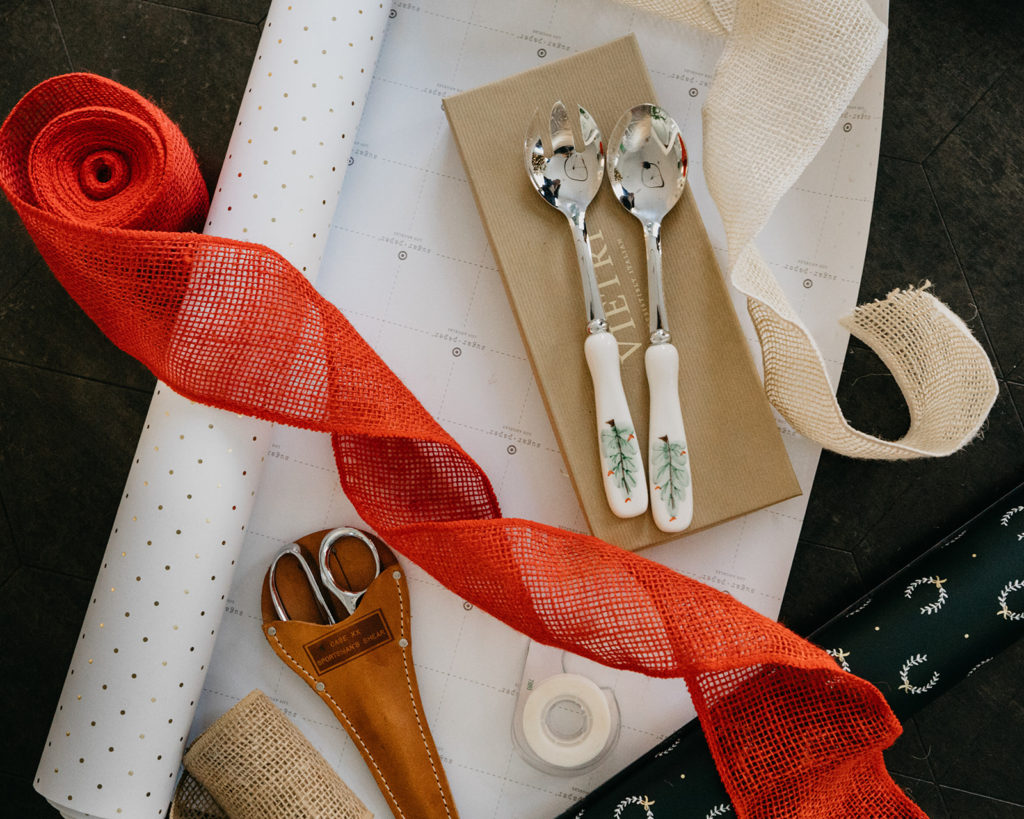 You asked and I have successfully, a little late, delivered my first set of gift guides. Y'all crack me up asking for gift ideas for husbands/boyfriends, month in-laws, and family gifts when I actually have none of those gifts to buy. But non the less I love y'all, so lots of research ensued to put together quality and thoughtful gift guides for Christmas 2019.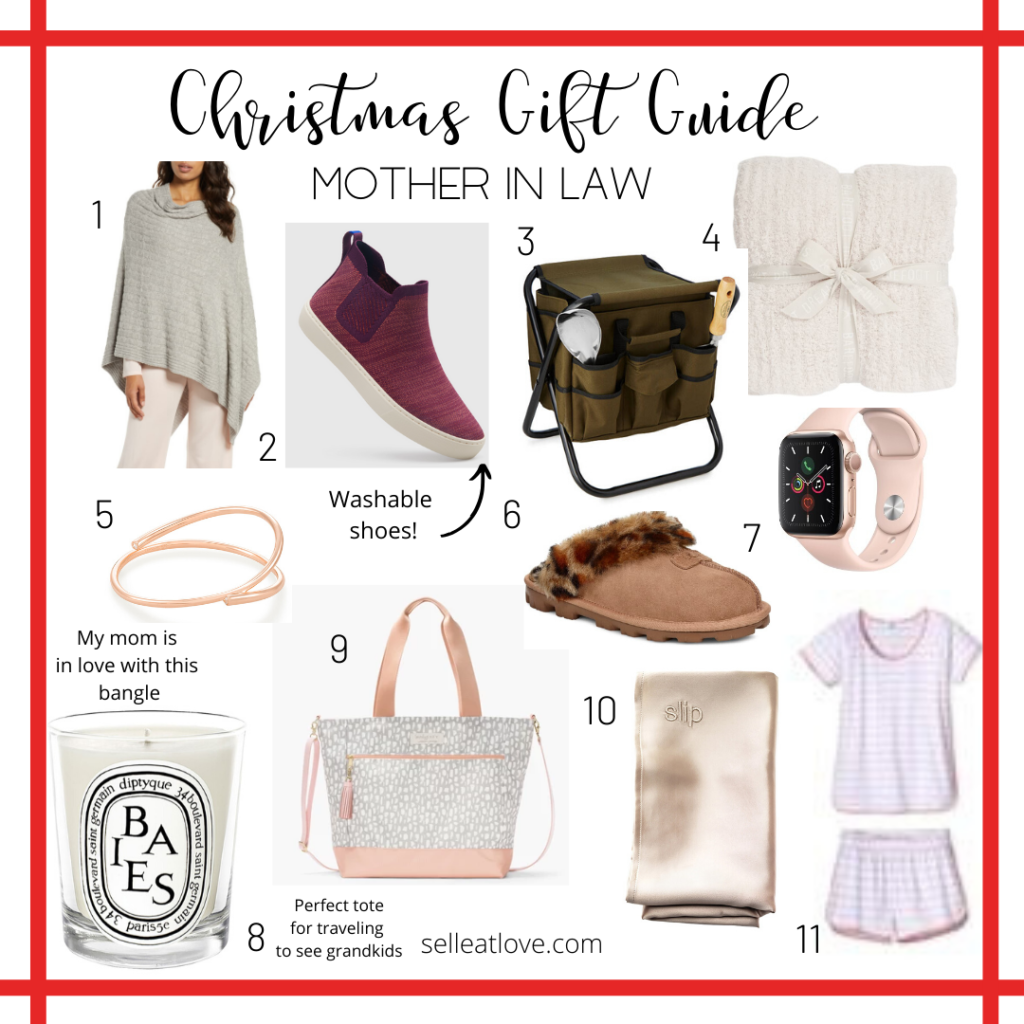 1 / 2 / 3 / 4 / 5 / 6 / 7 / 8 / 9 / 10 / 11

For the moms in our lives, I wanted a little luxury paired with something that can be used daily, weekly, or monthly all year long. Who doesn't love a gift that you can keep enjoying all year long.
Have a mom who travels to visit you? Keep her in style with the Logan & Lenora tote that carries a ton and sits perfectly on your carry on. I love this fun print my friend Brittany from Loverly Grey designed.
Barefoot dreams should be at the top of everyones list, so you can't go wrong with a travel poncho or new throw blanket.
When it comes to a good night sleep the best way to help someone is with a new silk pillowcase that protects your loved ones hair and face paired with a new pair of amazingly soft pajamas.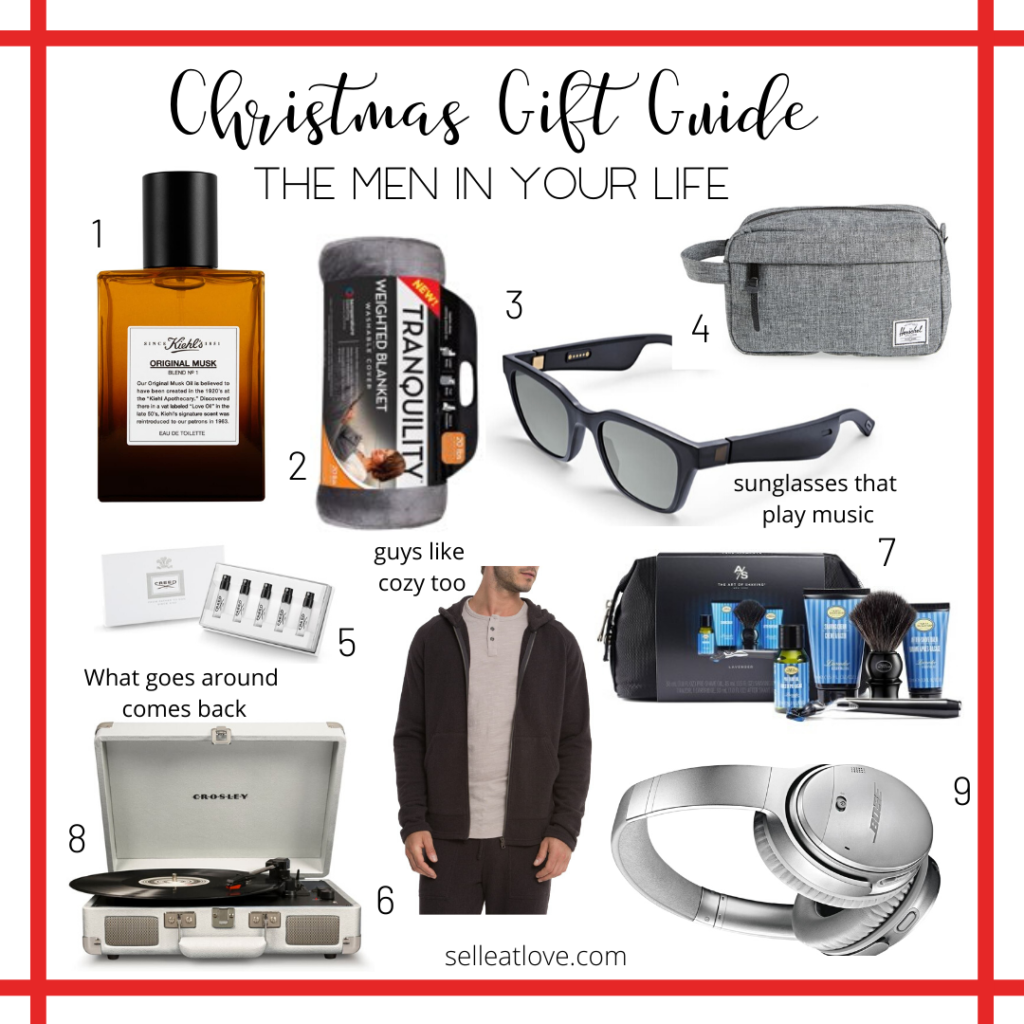 1 / 2 / 3 / 4 / 5 / 6 / 7 / 8 / 9

Lets hear it for the boys in your world. That's right it's our world and they just live in it. With that in mind, these gifts are useful for both you and your man or your mamas man. I tried to think outside the box and give you unexpected gifts that will warm the heart of even the Scroogiest of them all.
I was at Target with my sister and saw more records than CDs and thought to myself, wow one day CDs will make a comeback too, hope you are saving them.
Also, stay cozy with your man this year with a barefoot dreams hoodie that is perfect for walking the dog and the first snow.
Can't forget about keeping the boys looking cool all the while protecting their eyes. Why not kill two birds with one stone and get them sunglasses/ headphones duo. Bose made a pair of sunglasses that play music all the while protecting your eyes. All I can say is it's a good time to be alive.
I hope these guides have been helpful. Please check back next week for a few more to help make your Christmas shopping a breeze this year.
For More Gift Guide Ideas, check out my post: Gift Guide Part 2