Joggers and matching sets are still trending for the spring and summer and I am 100% here for it! I absolutely love a good matching set and have selected four of my favorites to share with you as well as great ways to style them.
1. Loft | Tie-Dye Matching Set
This indigo tie-dyed set is reminiscent of the ocean and exactly the relaxed feel you crave at the end of a long day at the beach.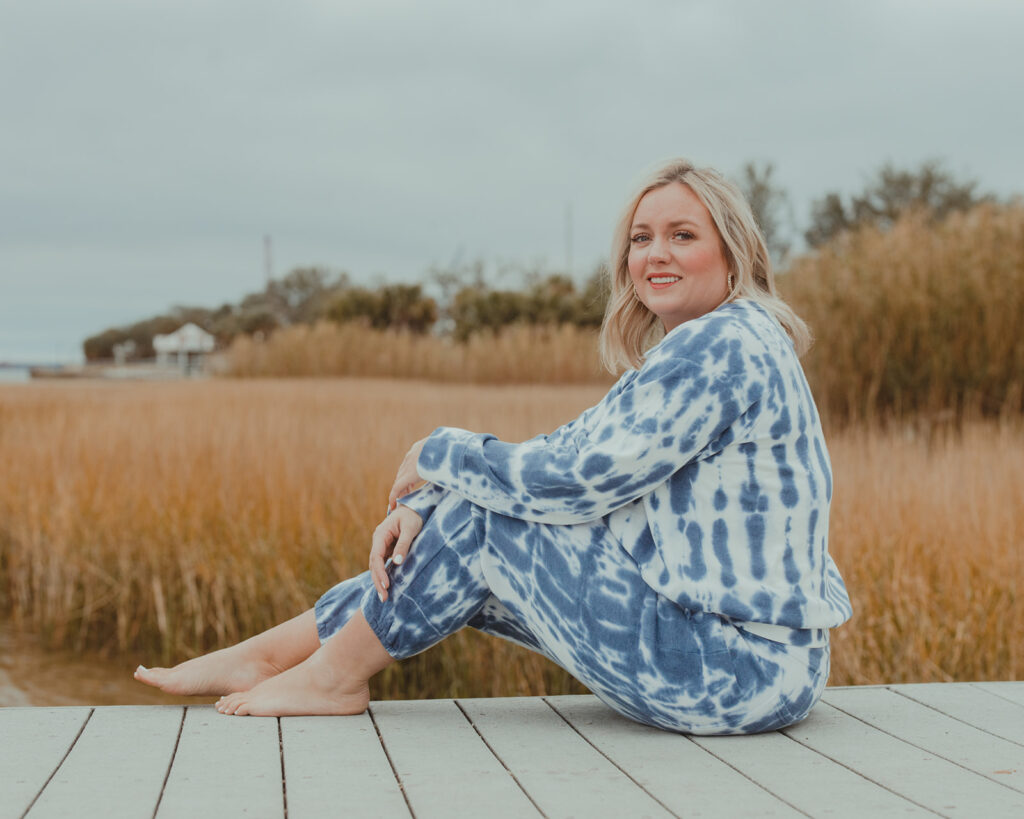 The BEST part about a matching set is they work great for travel. You can quickly make four outfits by tossing a white tee and a pair of white denim shorts in your luggage to pair with the jogger and the lightweight sweatshirt respectively.
Sneakers can be worn with the matching set while a pair of flip flops or cute summer sandal and jewelry would easily complete the separate looks.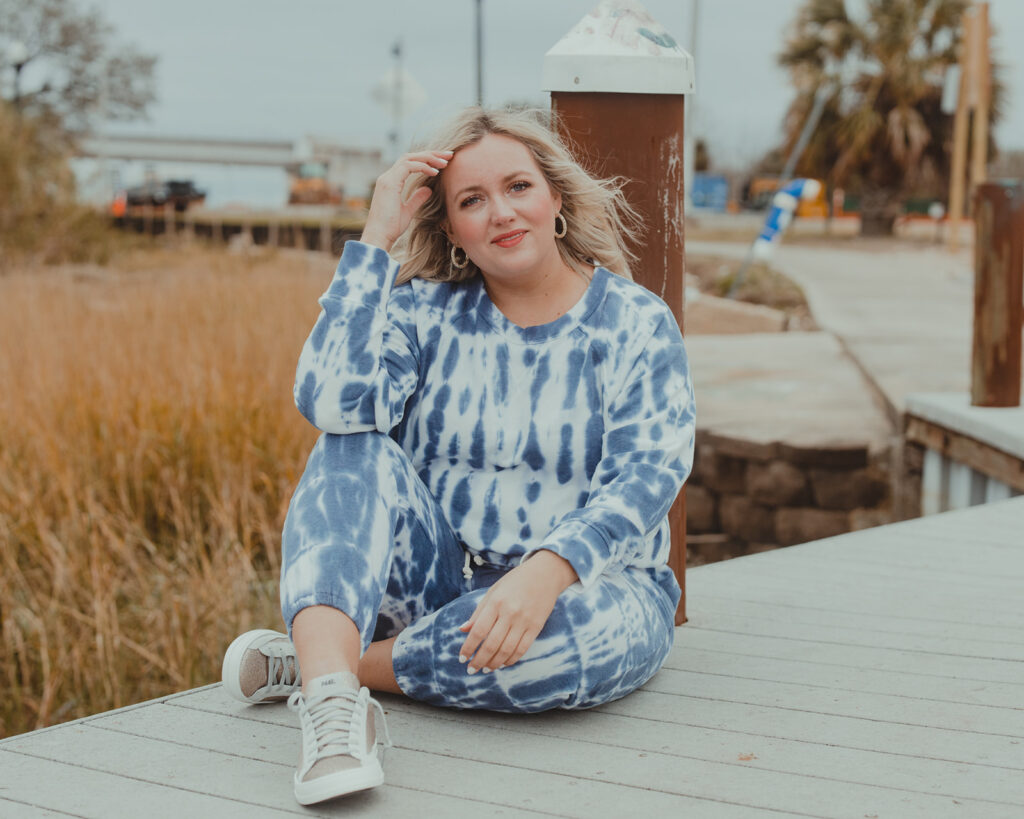 Sweatshirt | Joggers | Sneakers

---
2. Target | Ruffle Sweatshirt + Jogger
Target Ruffle Sweatshirt + Joggers for the ultimate matching set! Neon and bright colors as well as arm detail is seen on this ruffle sweatshirt are on-trend. This matching sweatshirt and jogger are a perfect pair for running to the local nursery to pick out beautiful spring plants or to the dog park (two of my favorite things to do with my Mom and Clover)! Can we just say HAPPY? The comfort and color of this sweatshirt and jogger matching set will instantly put you in a GREAT mood!
---
3. Target | Tie Dye Set
Another stunning matching set from Target. This hoodie and jogger are more subdued for my girls who love good neutral tones. How many people do you know who have upgraded their backyards with a fire pit? This set is perfect for evenings hanging out by the fire and roasting marshmallows or sipping on a glass of wine.
This set is sold out but similar options available:

---
4. QVC | Jersey Lounge Pant with Tie Waist + Knit Rib Swing Top
Loving this blush color matching set with a tie waist that is perfect for lounging at the house. You can 100 percent add a denim jacket and sneakers for an on-the-go look. Wearing a size large in both top and bottom. Saving the best for last…it's on sale right now!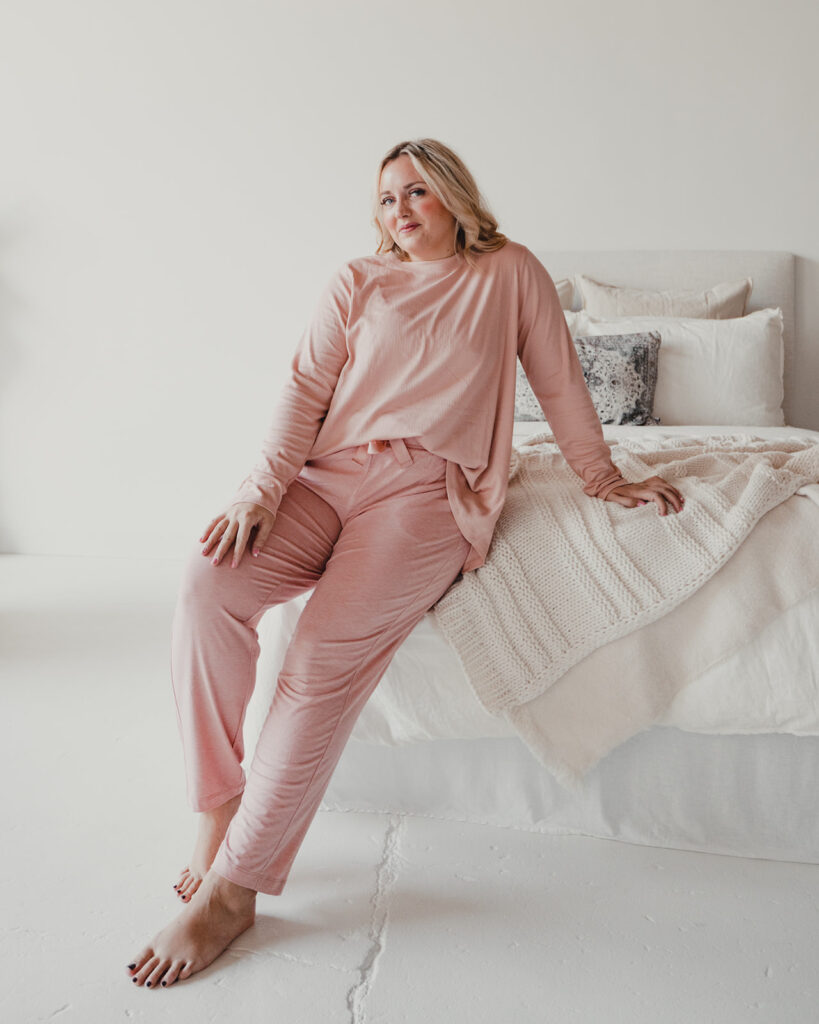 Top | Bottom

Give yourself permission to still enjoy the lessons we learned last year. You can be cute and comfortable in sets that work well when you are on the go and for those times of much-needed relaxation.
Other Posts You May Like: