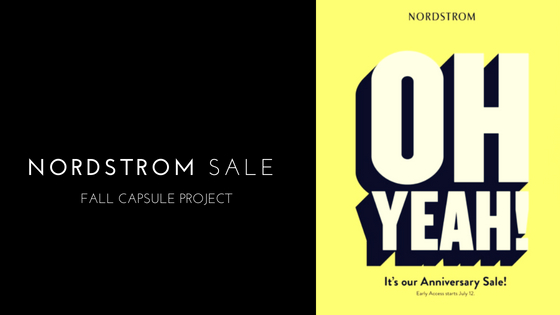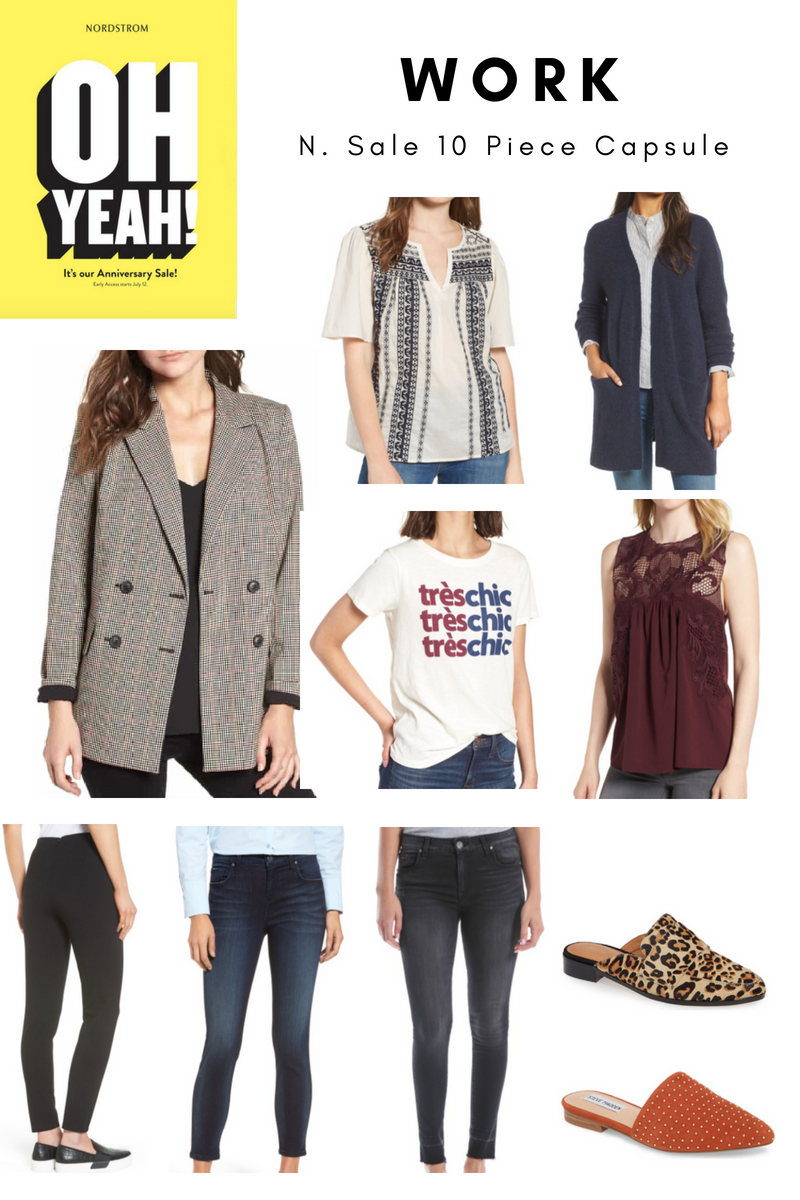 Shopping for fall clothes in the dead of summer, is one word challenging.  Then when you add in a budget, and everything is new and already on sale, it can be overwhelming to say the least.  I accepted the challenge this year and wanted to share my favorite pieces from the N. Sale in a different way.
I had bought good staple pieces last year and wore them to death.  Some are still alive and some have been retired.  But it got me thinking about the things I bought last year that were barely worn, shared with you once with one outfit idea and then I moved on.  I wanted to be more innovative this year and help you make TONS of outfits from just a few pieces.  Some you might already have, some you might need to be replaced, and some you might have a similar version.
I decided to call it a capsule project.  Two sets of 10 pieces, one for the working girl, and the other for a more casual lifestyle.  Maybe you are the working girl who needs a pep added to her casual look.  Or you have the casual look nailed but need help in the business casual world.  This blog post is for you.
I had envisioned having all 1o pieces at my house and to build each outfit and snap a picture, but the shipping gods were not on my side and I have still not received my order from Nordstrom, enter sad face and tears.  So I figured next best thing is to show you my final 10 and start giving you outfit combinations.
I am going to list out the outfits and I have around 18 so far.  I think once I get the order and start taking pictures more will develop once on my body.  You don't need to feel pressured to buy all 10 pieces, unless you need an overhaul, but this is just to guide you in making good purchases that will have lots of outfit combinations to take you through the fall season.
Outfit Combinations
Shop my 10 styles here
with LOVE and HAPPY SHOPPING