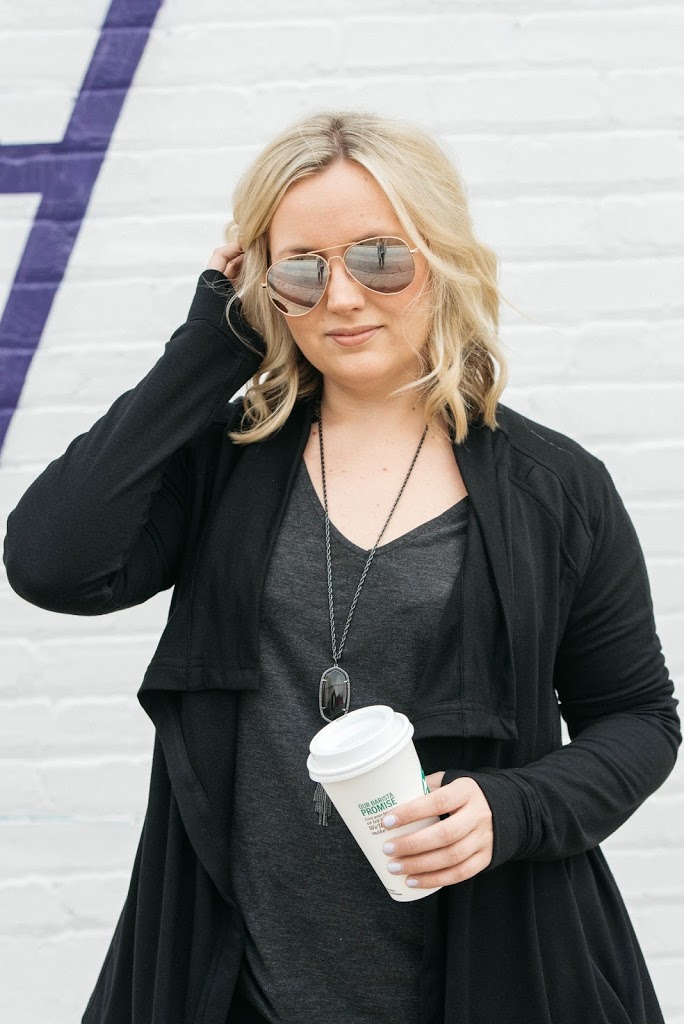 This post is marking my change from wearing work out clothes to using them.  I am no longer going to be that girl who wears them to run errands.  From this day on when I put workout clothes on my butt is going to the gym or better have done a home workout,  this one is my favorite.
I am a shorty and I love the 7/8 leggings at Athleta.  They are high waisted and perfect for the short and curvy ladies.  They ended up being full length on me but its what I wanted them to look like on. I just cant stop wearing them, until now.  I am going to make sure I hit the gym if I want to wear comfy workout clothes.  I also love how so many brands are offering athleasure to their collections, like this cardigan with the thumb holes, love that detail.  That is what so many of us want to wear.  We are casual on the week days and dress up on the weekends.
I also wanted to fill you in on my amazing weekend.  So most of you know I have been going through some hard times.  So my mom and dad came to visit me.  It was so awesome having them in my city.  We went to the aquarium, ate at St. Cecilias, which was absolutely amazing.  We went to church on Sunday morning and then had brunch.  Followed that up with sprucing up the apartment with some fresh green plants.  Please pray I don't kill them this time.  All in all it was the best weekend and full of adventure.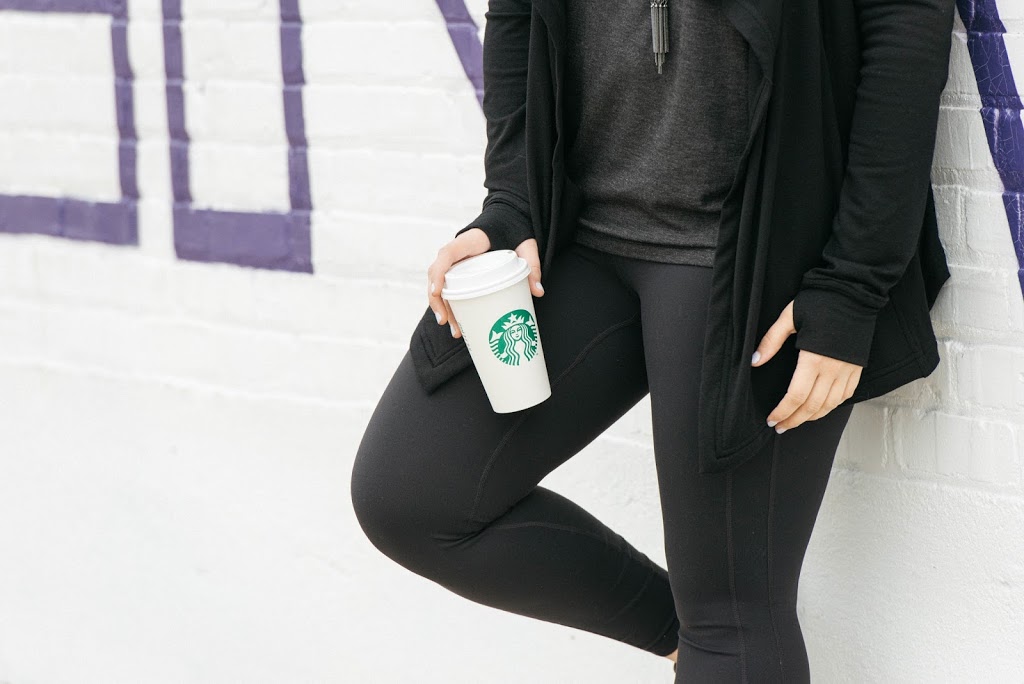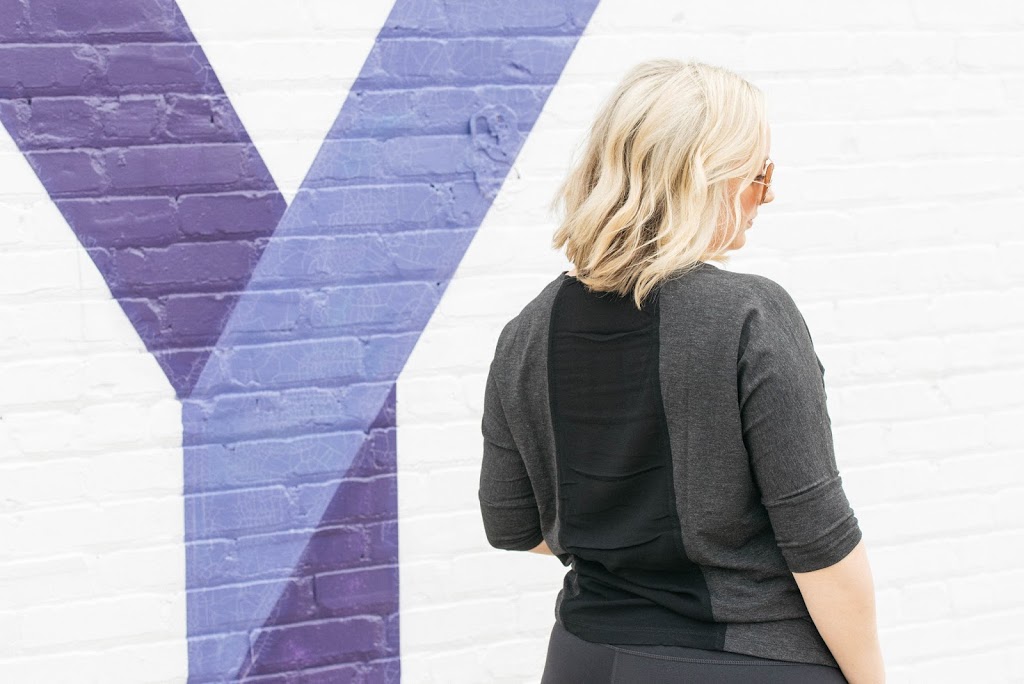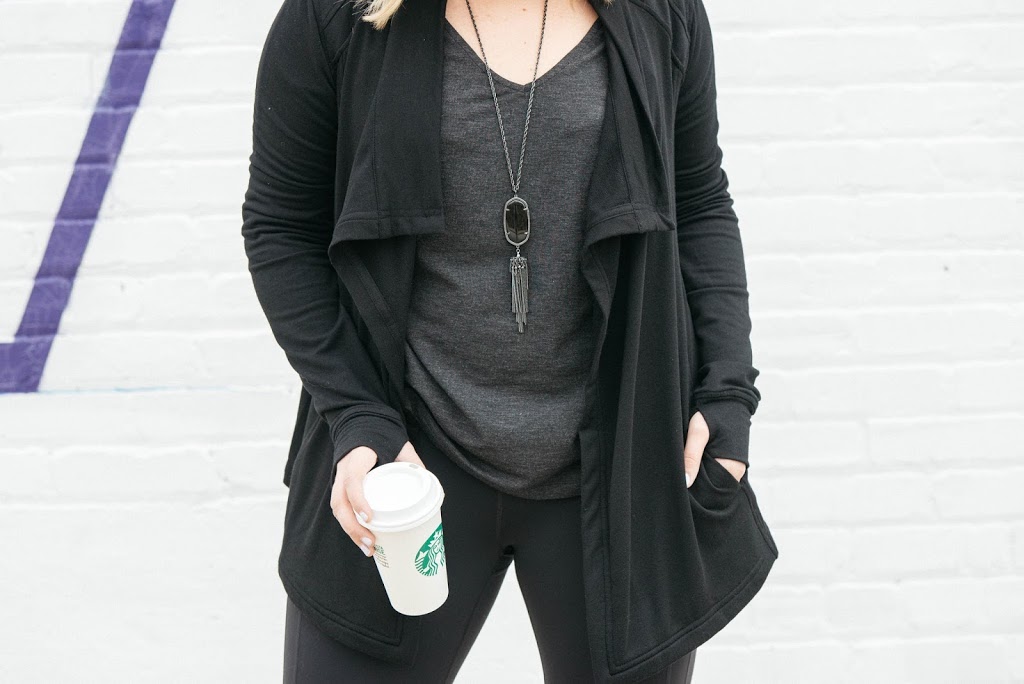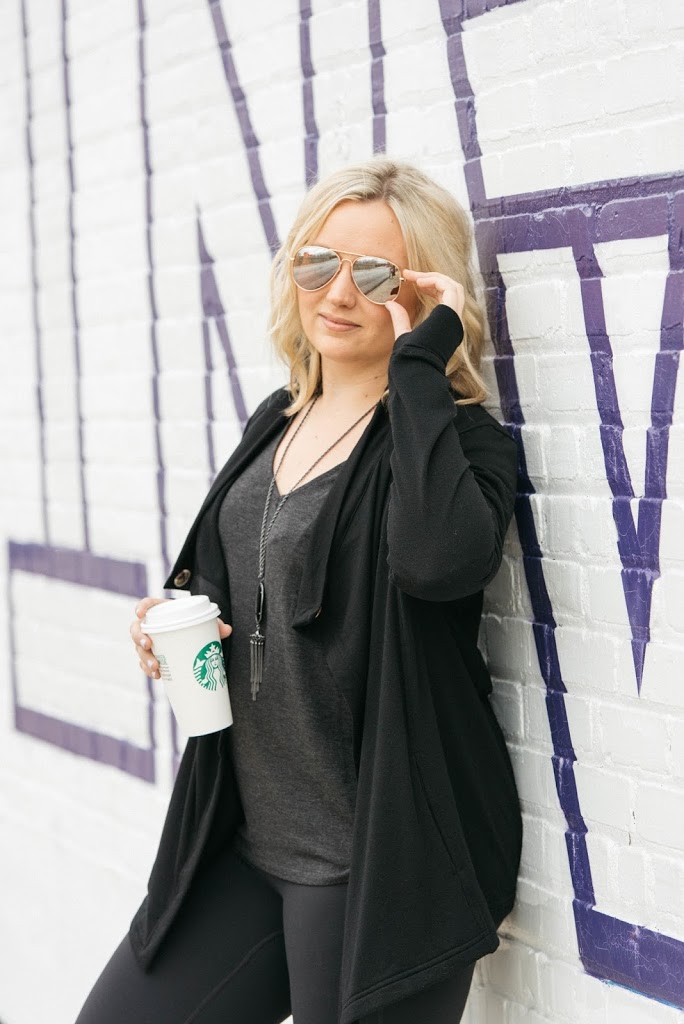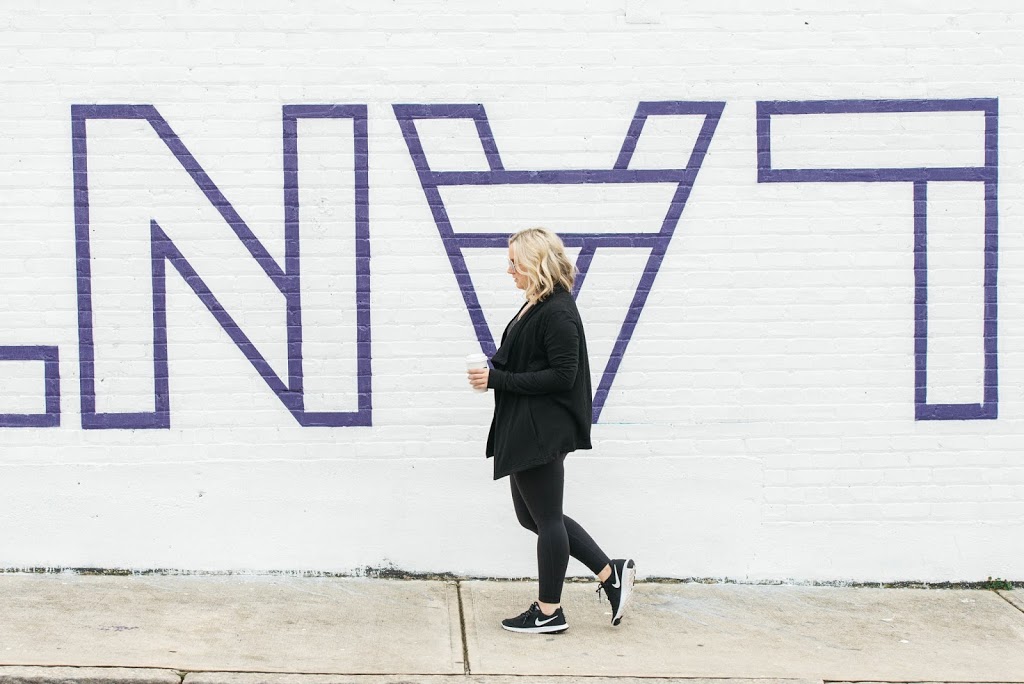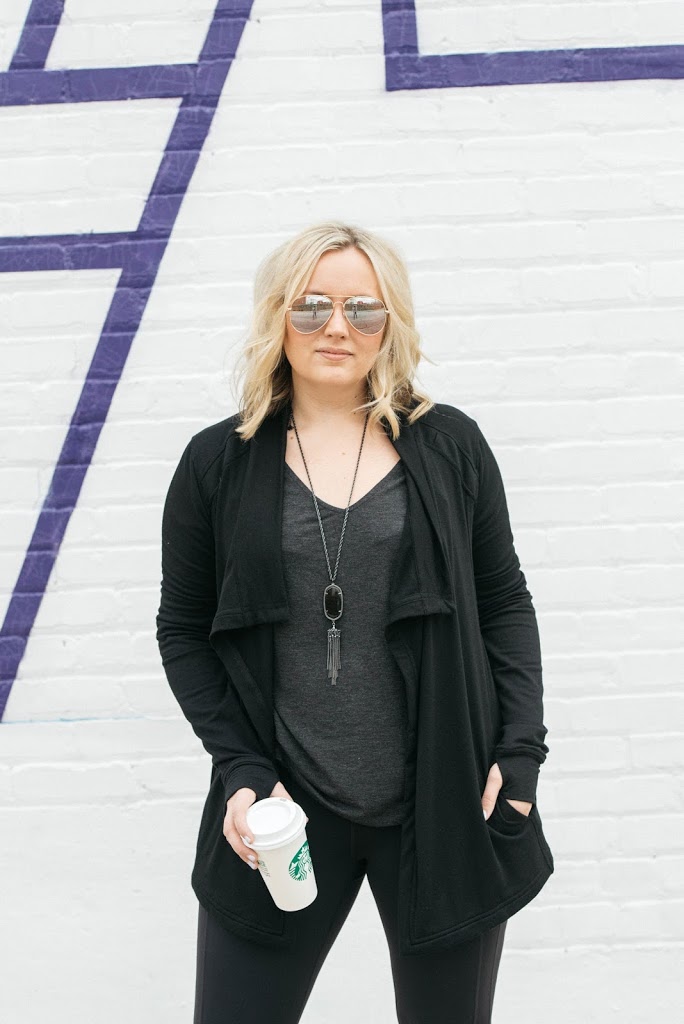 with LOVE from watching the sad last episode of This Is Us
Photographer | Shelby Rae Photographs