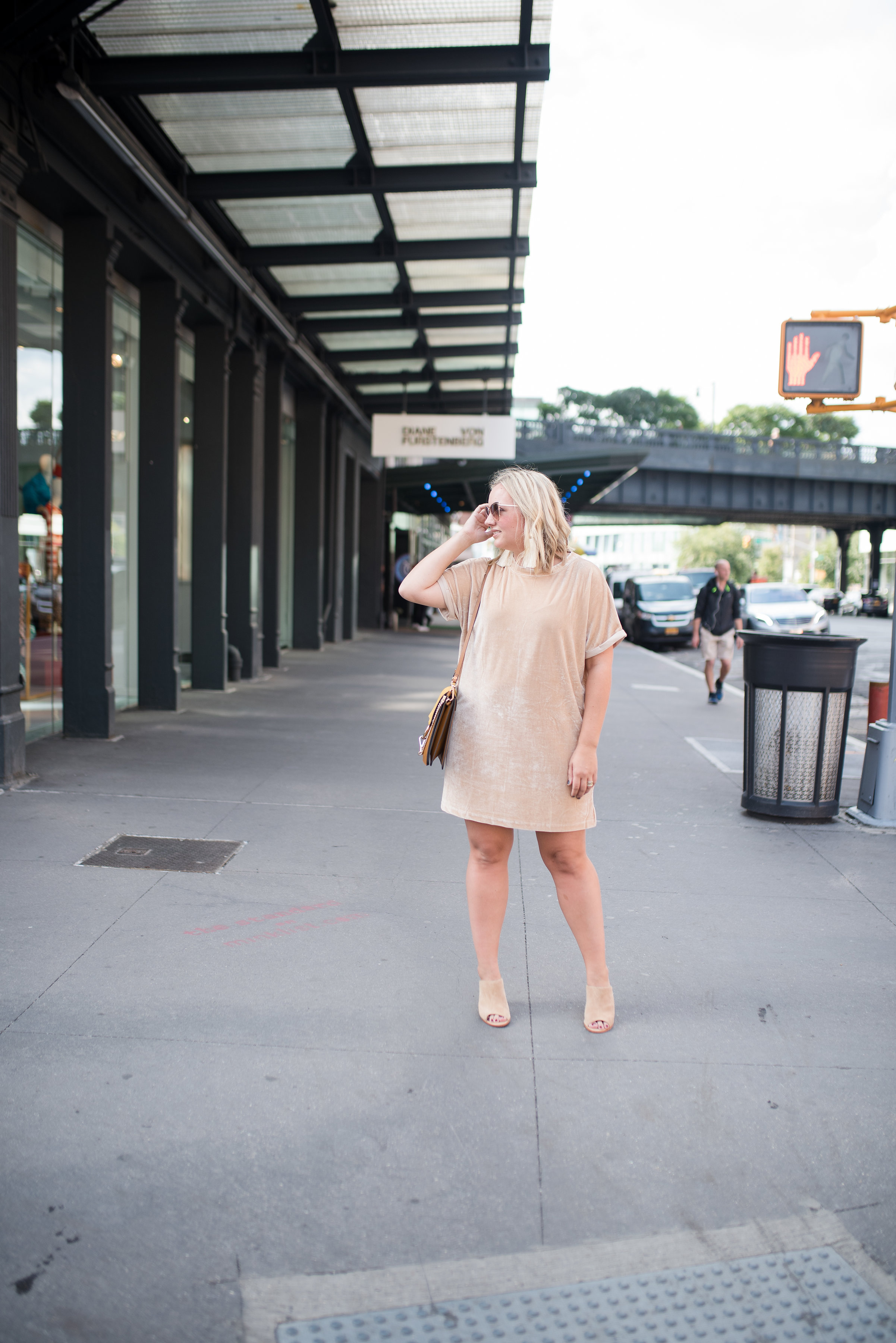 NYFW was amazing.  Better than you could have imagined.  It was filled with fashion, of course, good friends, new friends, and lots and lots of walking.  So a little break down of how fashion week works.  You have to work hard to be there.  No one is going to hand you anything for this trip.  You have to reach out to PR firms, plan photo shoots, coordinate collaborations, and get your invitations to events.  It was a lot of work but 100% worth it.
The first day we took a visit to Lilla P, another blog post coming, and viewed their new collection, spring 18.  I love the neighborhood the showroom is located in, Meat Packing.  It has so much character and is full of history.  The cobblestone streets just make it so quaint.  The area also has the Chelsea Market near by along with perfect access to the highline.  Getting to shot pictures in this perfect setting started the trip off right.
Monochromatic is one of the trends for fall.  I don't think it has ever been out of style but just now back in the spotlight.  I love the different shades of gold and tan that pull this look together.  Another way to spice up a look is with texture.  The dress is velvet, shoes are suede, and the purse has leather in it.  All the go perfectly together making this warm pillar of color making me, and you if you try, longer to the eye.
I hope everyone has a great Tuesday. I am off to South Carolina for work this week.  It's my last trip before market begins.  I am so excited to be home and getting ready for a big last show of the year.
Outfit Details : Dress | Shoes | Purse | Sunglasses