Having great shoes for the summer is a great way to complete any outfit. Especially when you are wearing tons of dresses it's important to wear fun shoes to help accessorize your looks.
I have rounded up my go-to and most worn shoes so far this spring and summer. I wear them all the time and highly recommend them.
White Sneakers
I have been wearing these white leather woven sneakers from Loft. They go with everything from white denim, shorts, and dresses. They are comfortable and on-trend. You can't do summer without a pair of white sneakers!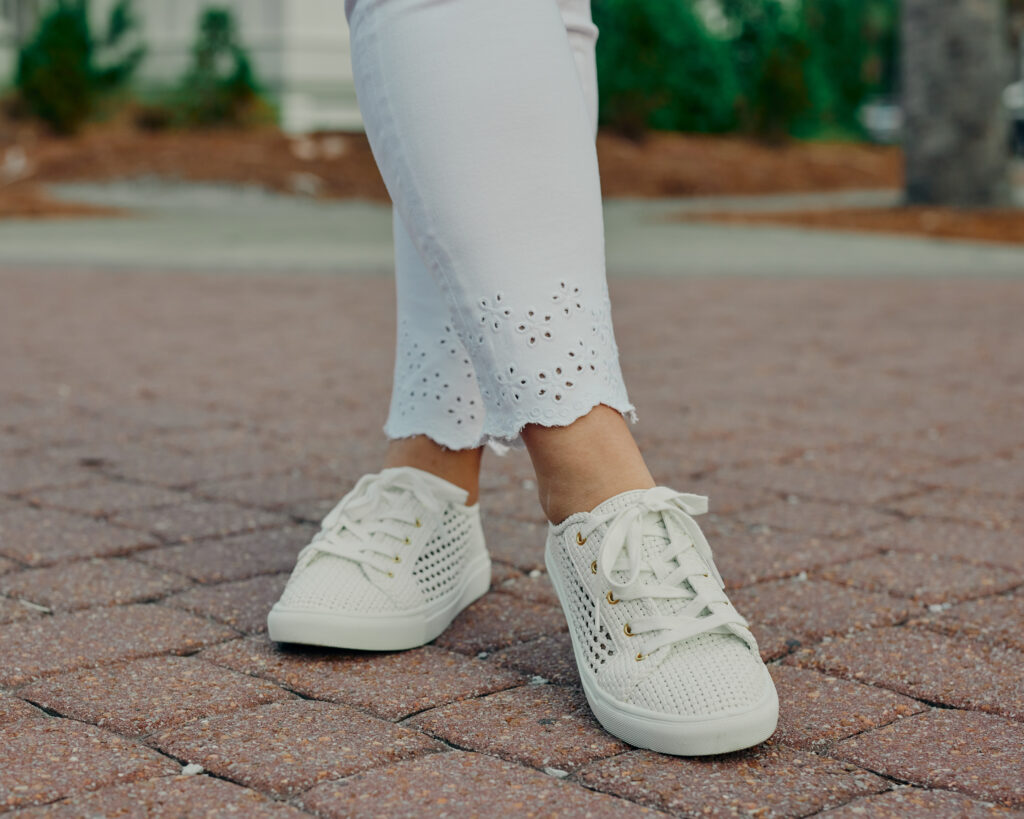 Cognac Sandals
Having a good pair of brown/cognac sandals is a summer must-have. The color transitions well into fall and pairs well with denim and neutral dress prints. These are my go-to shoes for the weekend.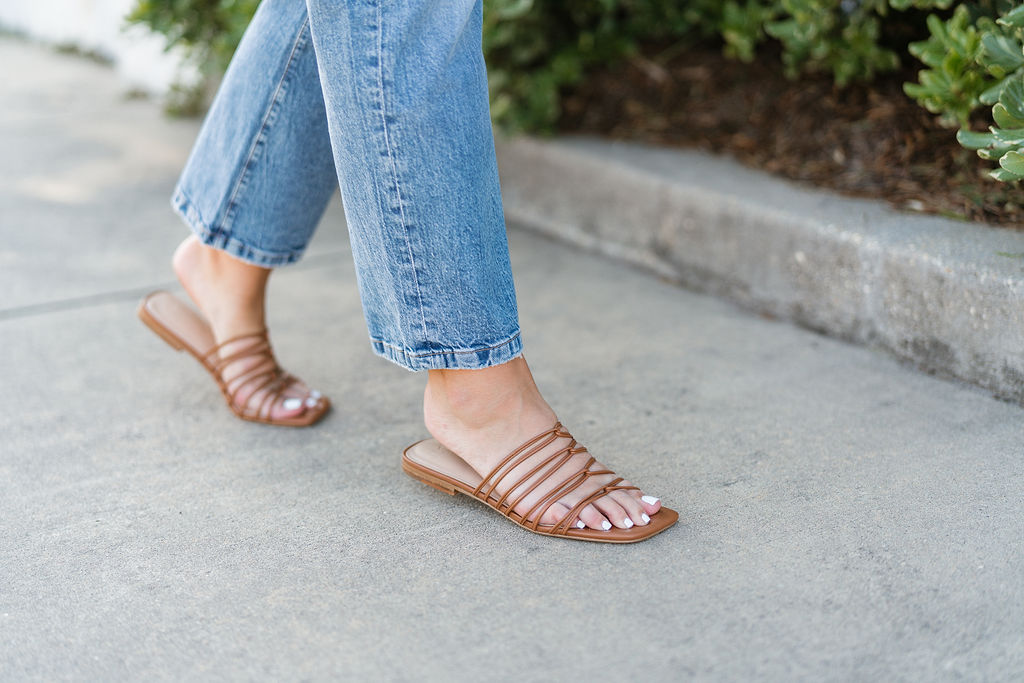 Platform Wedge Sandals – Summer Staple
Loving this update to the platform wedge. They are a mix of many summer textures, cork, rope, and leather. I love the athletic style with the velcro. These are the best shoes that pair perfectly with a printed dress or jeans. They also work well in the early months of fall. These are my go-to shoes when I want a little extra height.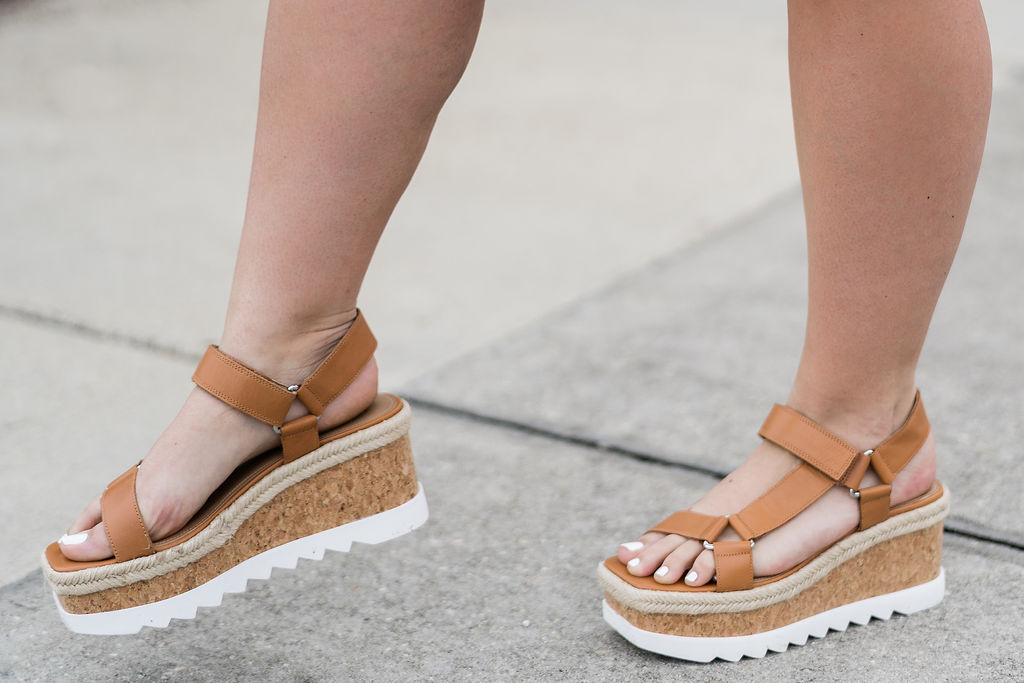 Platform Wedges c/o Marc Fisher

Blue Shoes – Add A Fun Pop of Color
A big trend I am seeing this summer is pale blue shoes. I have two pairs I have picked up and am loving. The two-strap sandal is a great way to dress up a look and the woven style is fun with the artistic heel. These are the best shoes for a trendy look.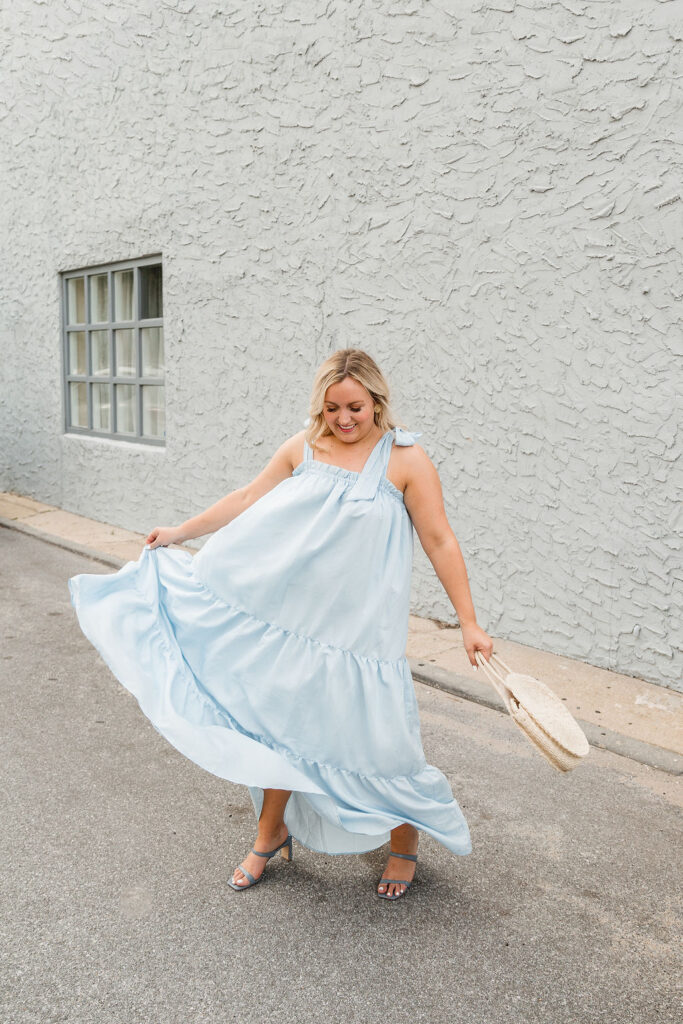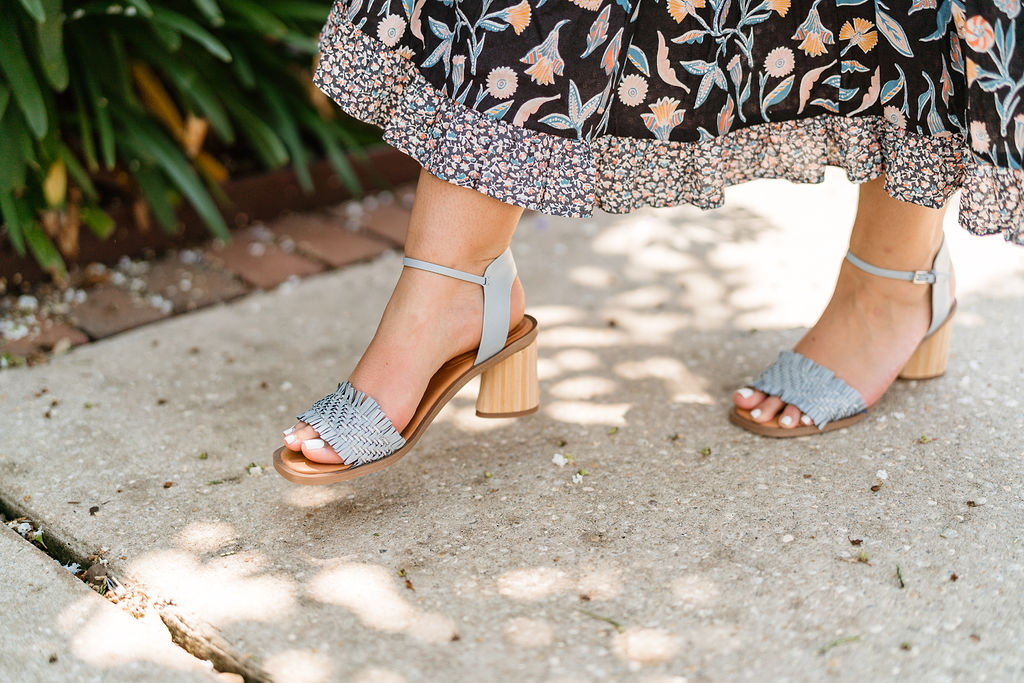 Braided Heels – Most Worn Heels
One of my most worn heels this year is the braided slide sandal. The thick heel makes this shoe so comfortable to wear all day or night. I love the neutral colors to pair back with many outfits but you can always add a pop of color for the summer.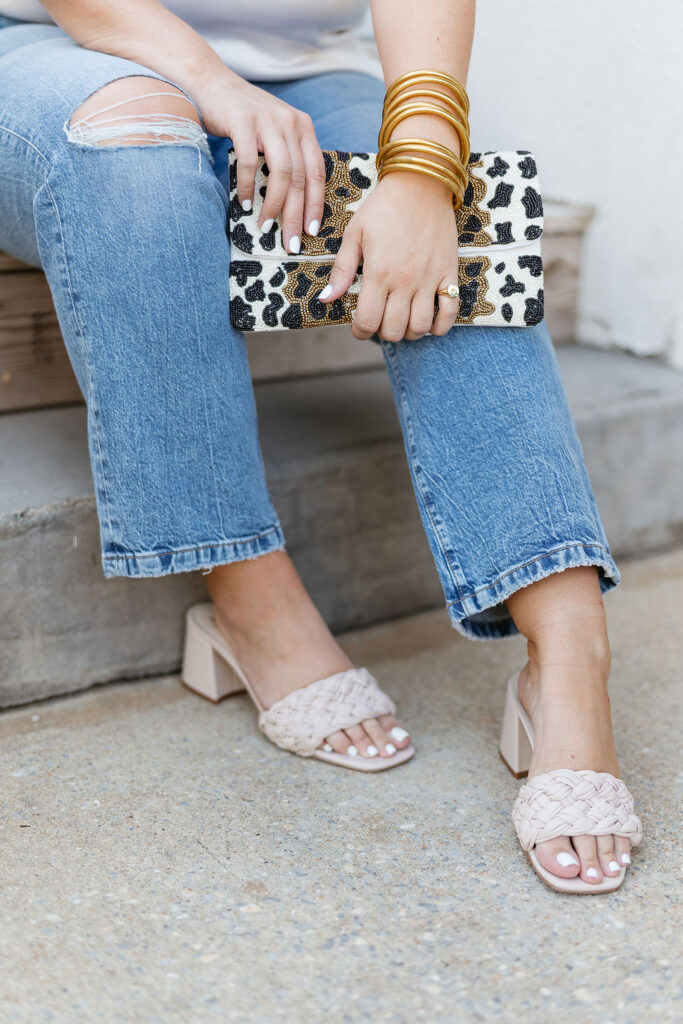 Waterproof Sandals – Everyday Summer Shoe
I wear these shoes every single day. To walk the dogs, in the rain, to get my pedicures, and to the beach. There is not a day that goes by I don't wear them. These sandals look 100% better on than the Birks and feel better too.
Freedom Moses Sandals c/o Evereve

I love sharing what I think are the best shoes for summer! Shoes are my thing. It's a fun way to try a trend or a fun color. If you are wanting to update your shoe selection this is a great place to start, there is something for every summer occasion and event.
You may be also be interest in 5 Trends This Summer, 20+ Spring & Summer Outfits or How to Style White Denim Jeans