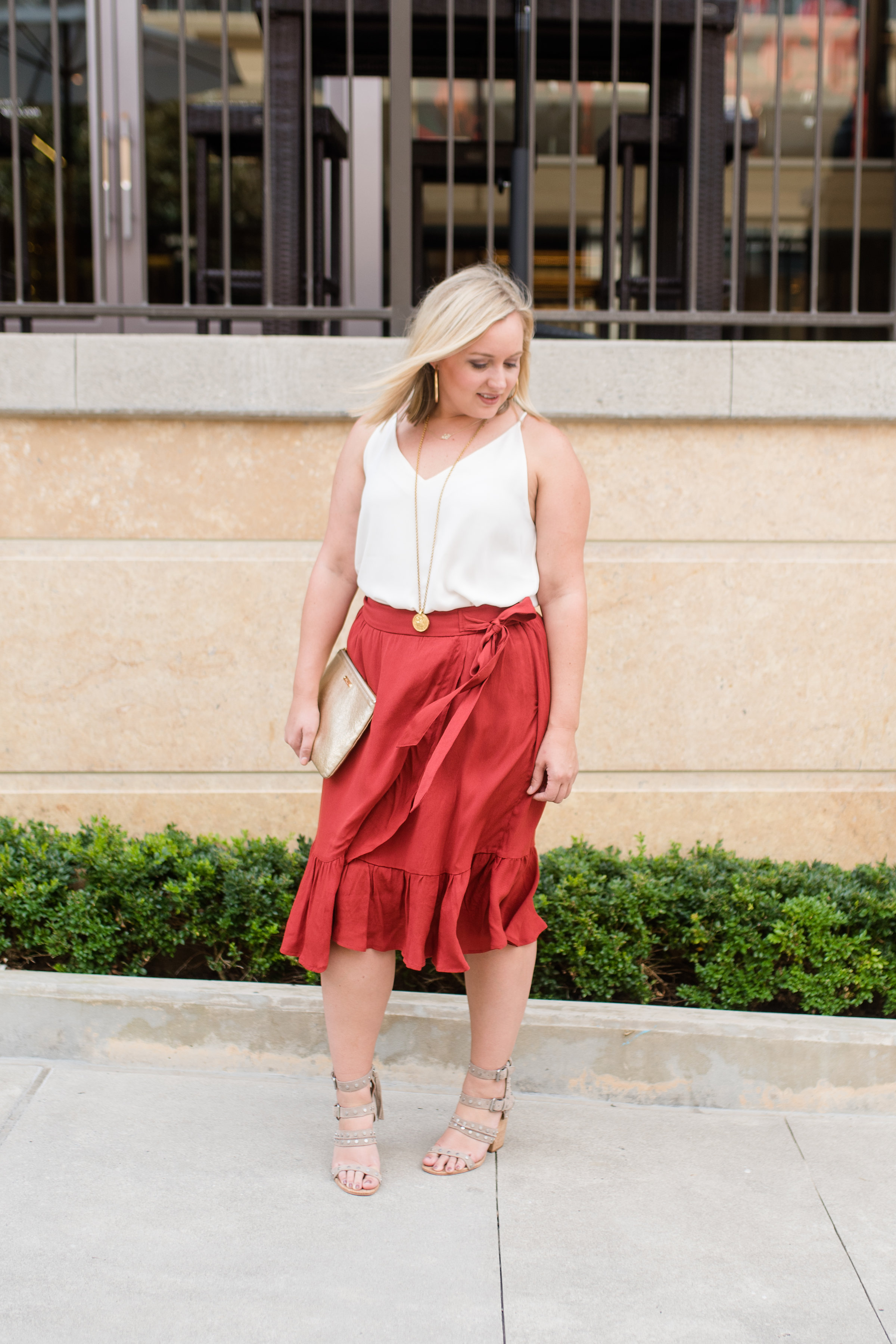 Skirts are taking over my closet.  Which is something I am totally ok with.  I have a pear shaped figure and love wearing separates.  This little combo is the perfect transition look for fall.  Right now the temps are low but lets be real it will get warm again before winter comes and everyone is complaining about how cold it is.  Also most importantly this skirt is on major sale right now, 60% off to be exact.
I am loving the apron skirt trend.  The girly ruffle is the perfect touch.  Again for me skirts are just like wearing pants.  I need to be able to pick what size I wear on the top and on the bottom, most people would look better if they could do this same situation with a dress.  I just love how the warm skirt color pairs with a basic ivory tank for a perfect fall look.  Keep rocking this look well into fall by adding a motto or denim jacket.
I am also feeling so inspired after getting back from New York Fashion Week yesterday.  I will be posting outfit and meeting recaps soon don't worry.  But until them you can head over to my instagram account to see the outfits I wore and start shopping them now.
Top  similar | Skirt | Shoes | Clutch | Necklace