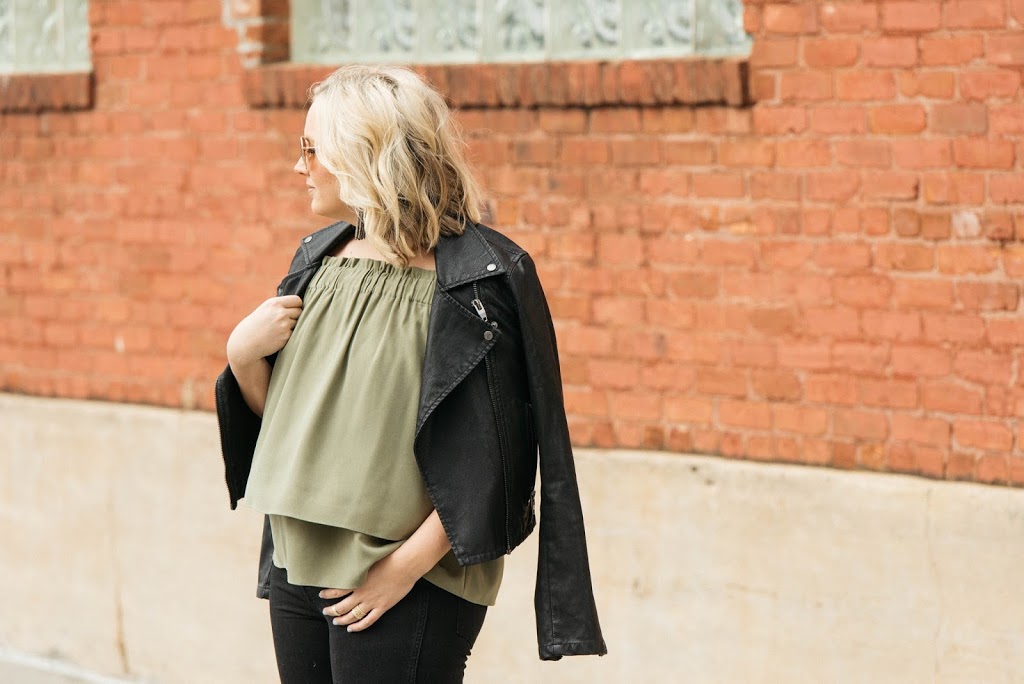 Luck of the Irish to y'all. Who has plans to wear green and get drunk whether your Irish or not? This girl is maybe planning to wear green and planning not to get drunk. I think I forgot to pack green on my trip this week and my parents are headed to Atlanta for the weekend.
What does it mean when Mom and Daddio come to town? Nice dinners out, shopping, and the aquarium. I am so excited for them to get here. They haven't come to visit in a while so it will be fun showing them all my favorite new spots, maybe walk the Atlanta belt line and some of the cool markets around town.
So lets talk about how I and pretty much every girl, is still loving the "OTS" trend. I really love the tops that have a thick elastic top to them so they stay in place. Like this one from Crosby by Mollie Burch. Plus with this little cold snap down here in the south this olive color is perfect to pair with black denim. I guess the ground hog was right, 6 more weeks of winter.
One more thing I wanted to add was my good friend and designer of Crosby has been chosen as a top 30 finalist for the
Tory Burch Foundation
. She has worked so hard in creating beautiful and memorable prints for the past year now. Here is the
link
to go each day and vote for Mrs. Mollie and your vote could get her to the top 10 and a chance to win $100,000 to make her business bigger and stronger. So make sure you vote for her today and everyday. She needs you help.
Jacket Nordstrom | Top Crosby by Mollie Burch c/o | Denim Madewell | Shoes Sam Edleman | Sunglasses BP | Earring Shiver + Duke c/o | Rings Kendra Scott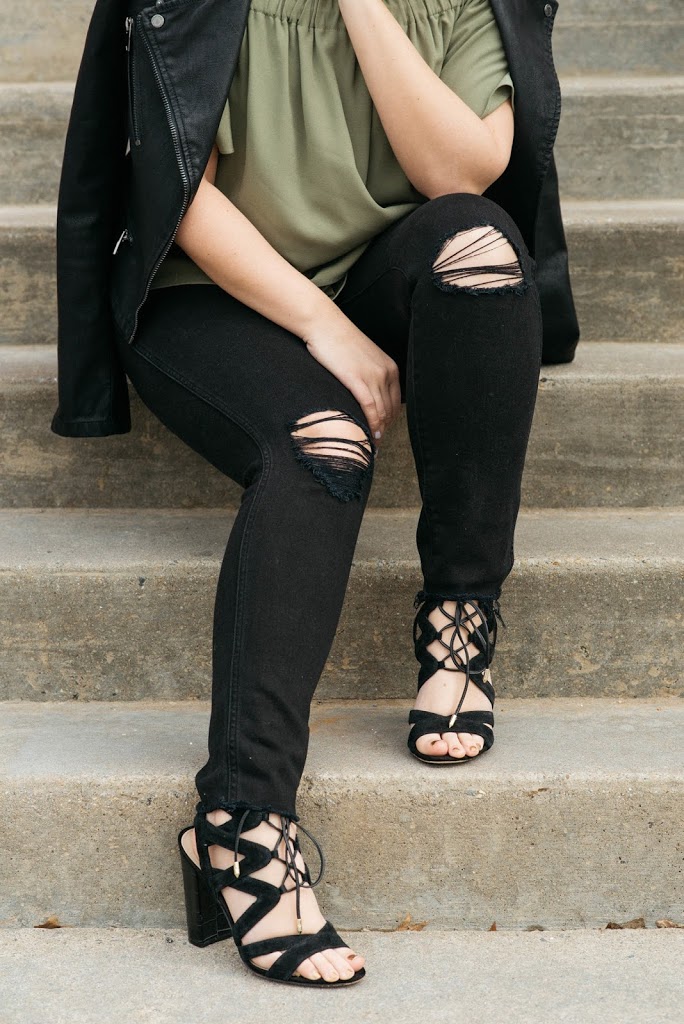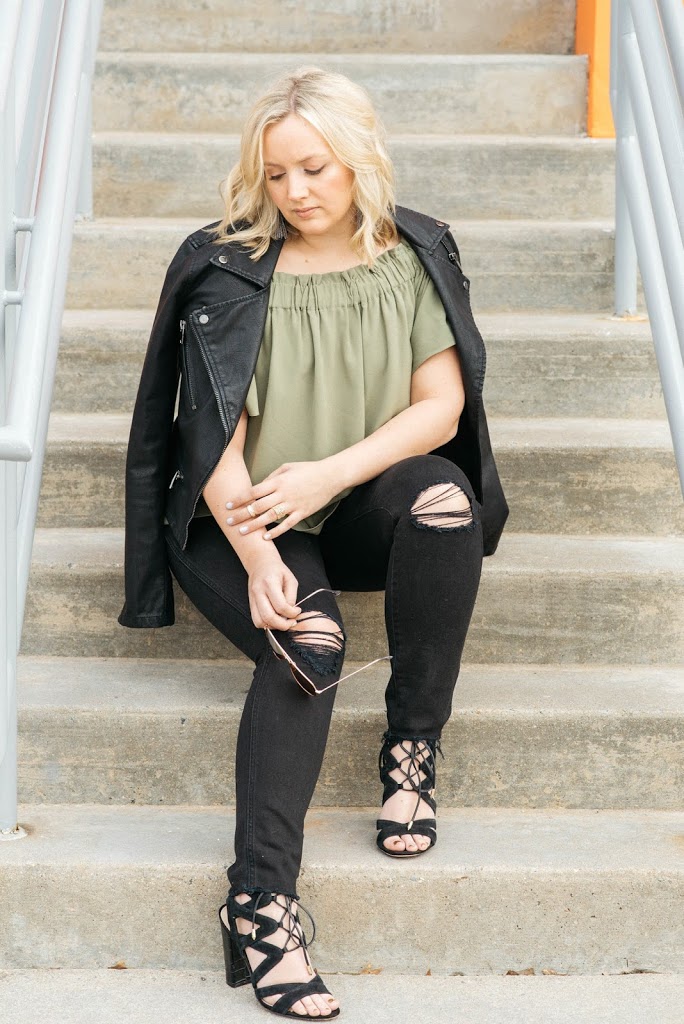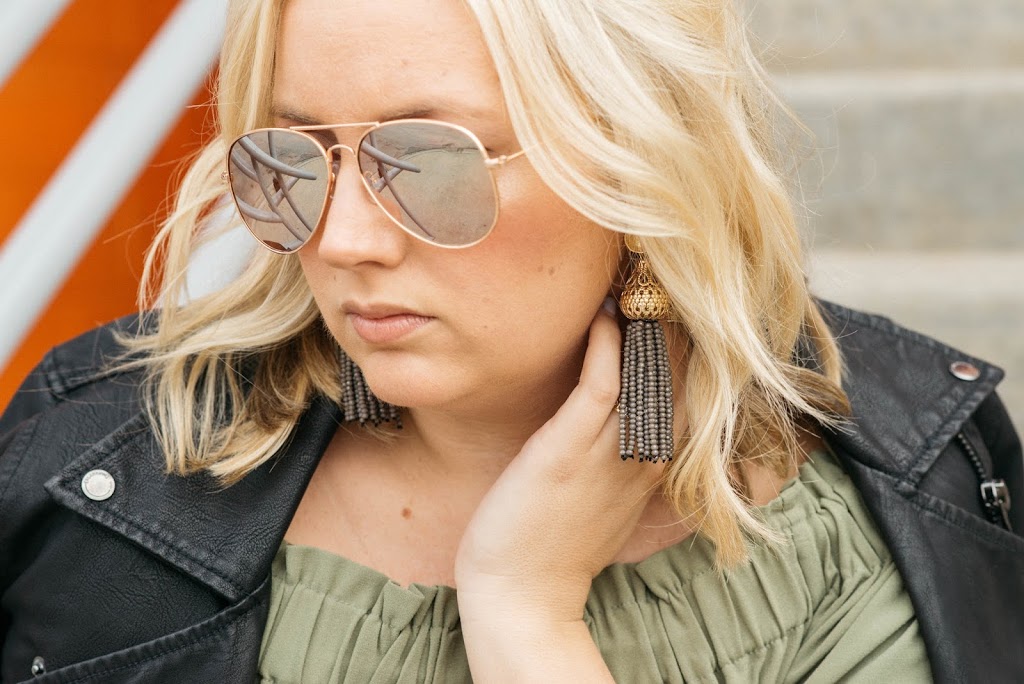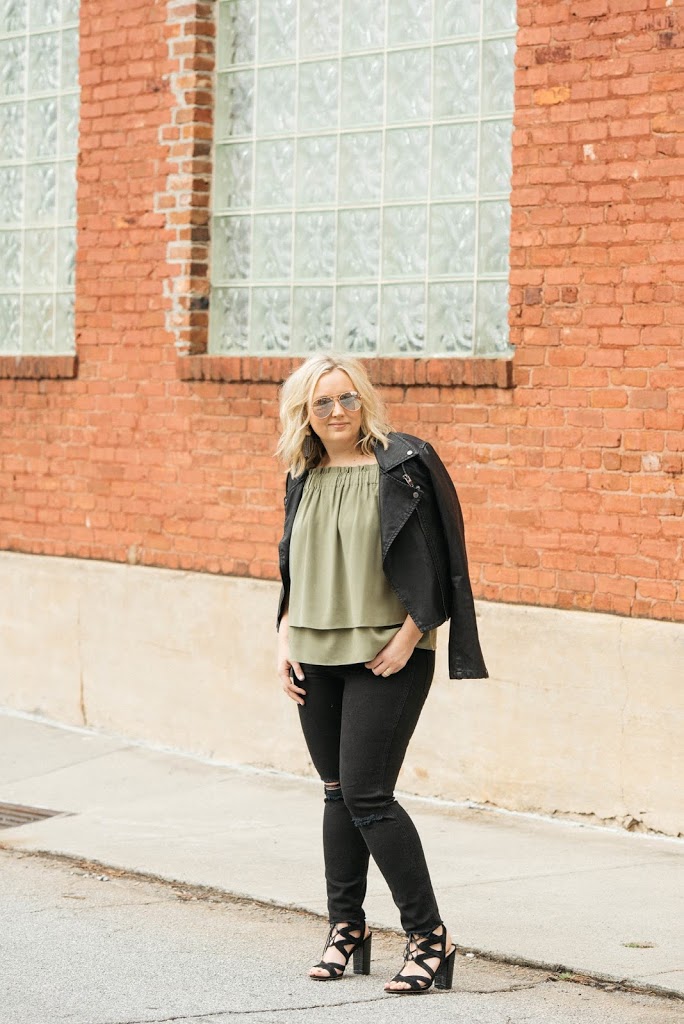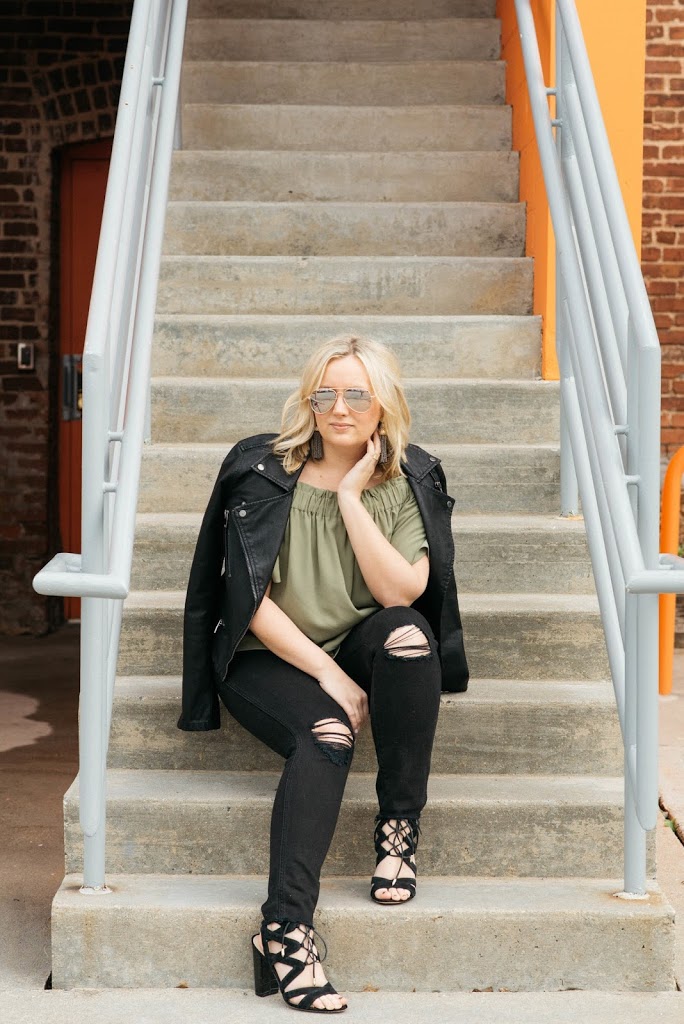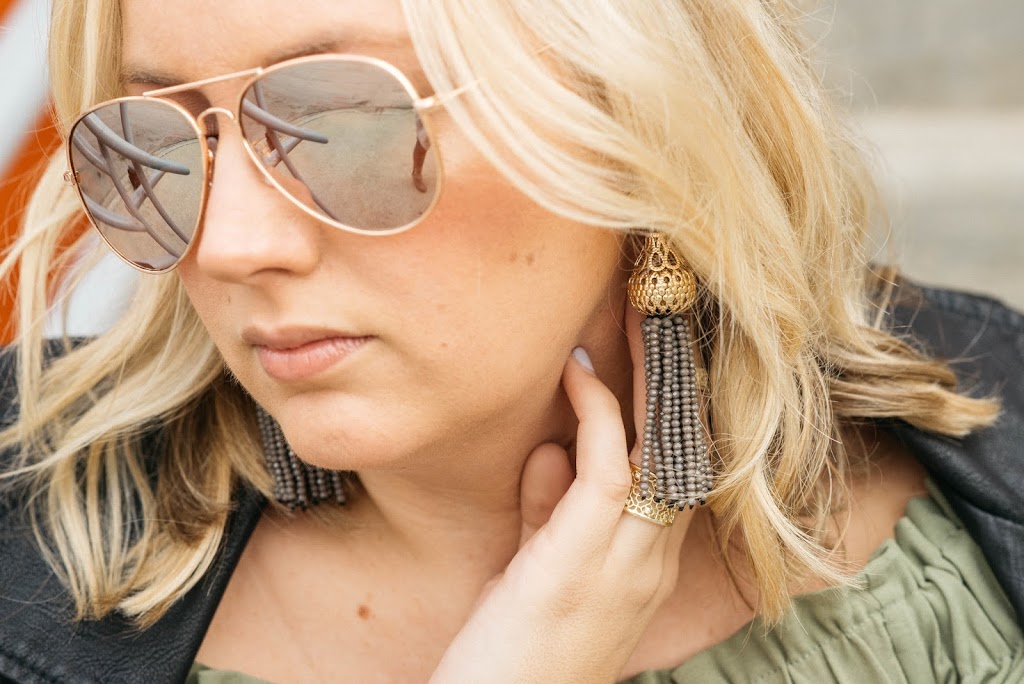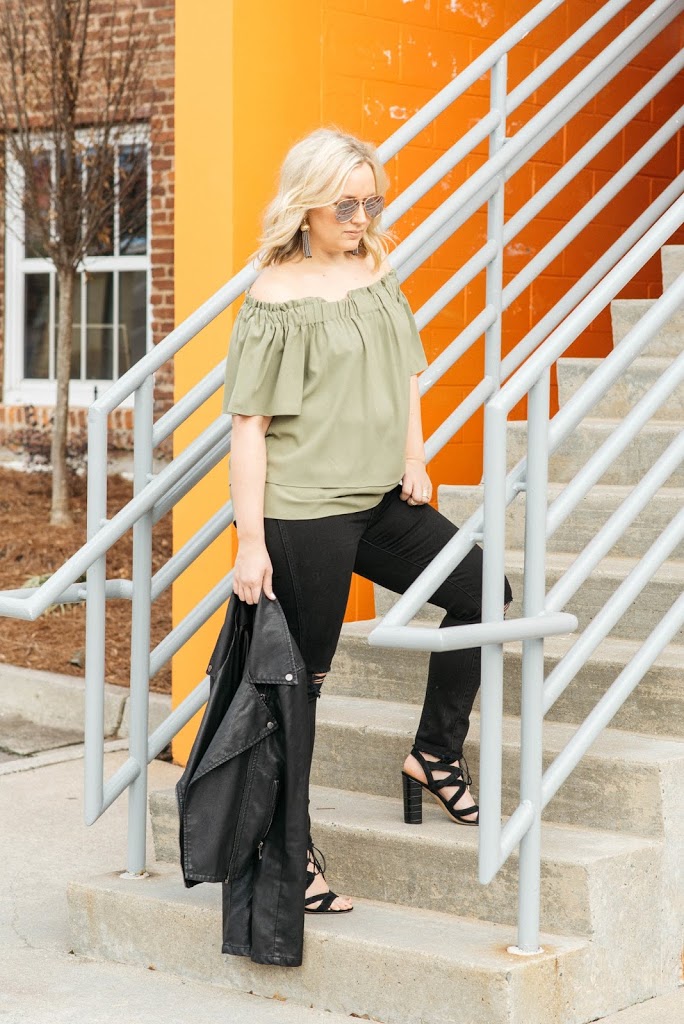 with LOVE from Charleston Fashion Week
Photographer | Shelby Rae Photographs