And Nordstrom said "Let them all shop the sale". The N. Sale is open to the Public today. This sale is a way to get your closets ready for fall and winter at an on sale price. You spoke and I listened. More work to weekend tops, jeans, workwear, and more are packed into this post. I bought these items to wear the rest of the year.
I didn't know what I was doing when I went shopping this go around. I thought I had a plan, but I didn't. This year I was not able to have a preview of the sale collection to pre pick my pieces, but once I started shopping I ended up buying a capsule fall work/weekend wardrobe. All my pieces work together to create look after look after look. I love it even more than I did last years group. I found that when your closet works for you, you enjoy the pieces so much more. Creating new looks with the same few styles is what its all about.
What I Bought . . .

One great pair of pants styled three ways. Never let a printed pant scare you from mixing other prints and wearing it several ways. The fit of these pants is like no other. They are stretchy, flat front, and ankle length. Also for $38, you cant say no.

Spanx makes the fall just better. This will be my third fall investing in faux leather leggings from Spanx. I actually bought 2 pairs this year so I always have a pair clean.
Free People Tunic | Spanx / Spanx Plus | Loafers

The number 1 question I get on IG and my blog is what size Spanx do you wear. I comfortably wear a size large.
Spanx / Spanx Plus | Camo Jacket | Stripe Tee | Tennis Shoes / High top Shoe
Leopard + slip dress style = a winning combo that can be worn so many different ways. Its the dress/ skirt that keeps going week after week.

One of my regrets from last n.sale was not getting the platform converse. Well I was not about to miss out this year. They are even better and more amazing. Size down half a size. Also the rose gold details are stunning in person.
Slip Dress | Tee | Denim Jacket | Motto Jacket | Booties | Tennis Shoes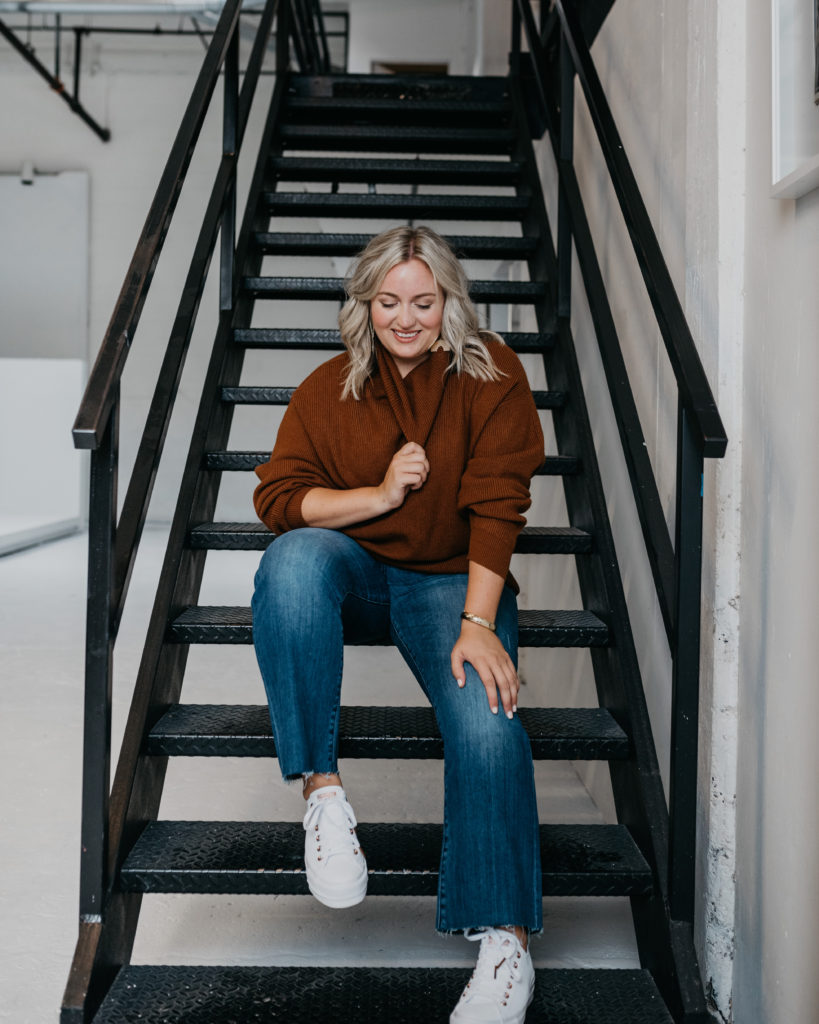 Ever since the ankle pant became a thing I have been a fan. I became an even bigger fan when the kick flare ankle became a thing. I have never really been able to wear full length jeans let alone a flare or bootcut. Having my favorite jean in a dark fall wash and black are a closet staple. I am wearing a size 30 in the Madewell black jeans and a size 10 Kut from the Kloth.
Sweater | Floral Top | Denim | Sneakers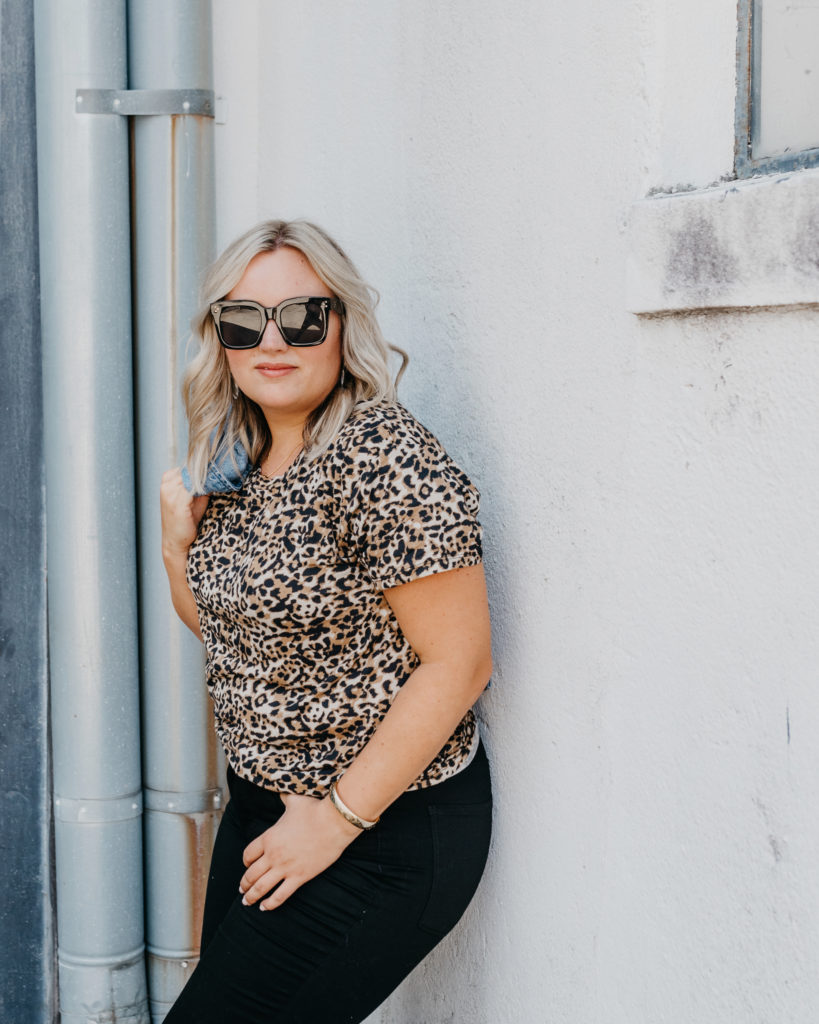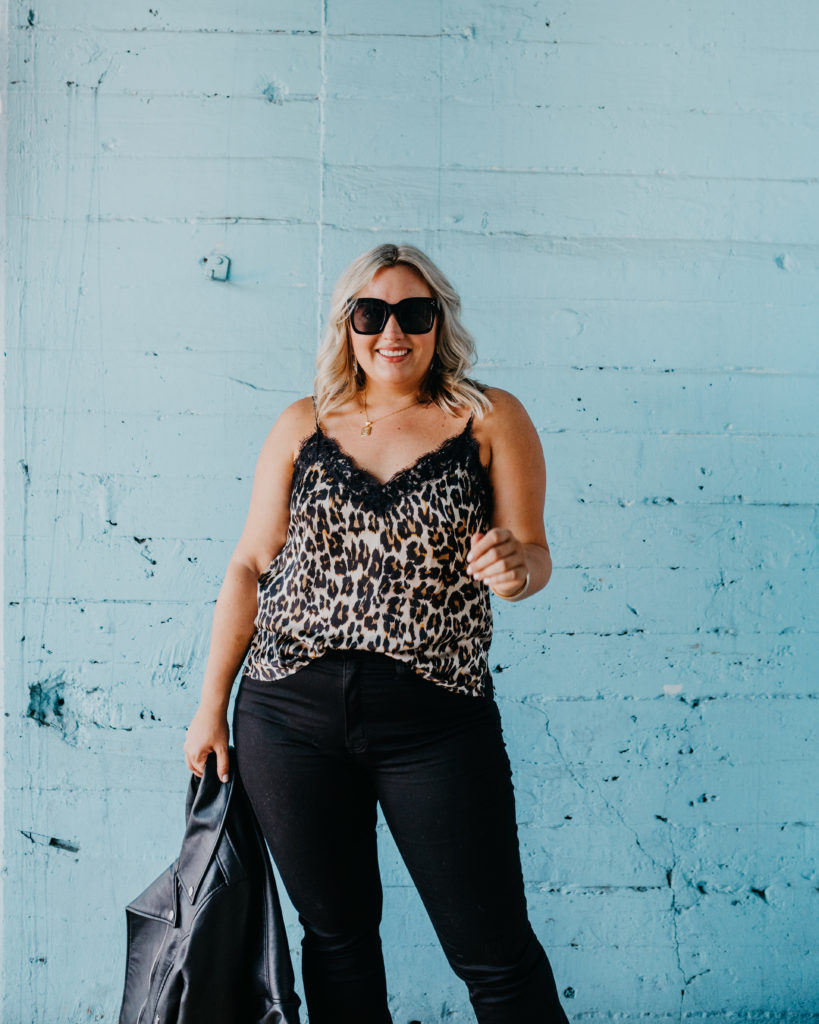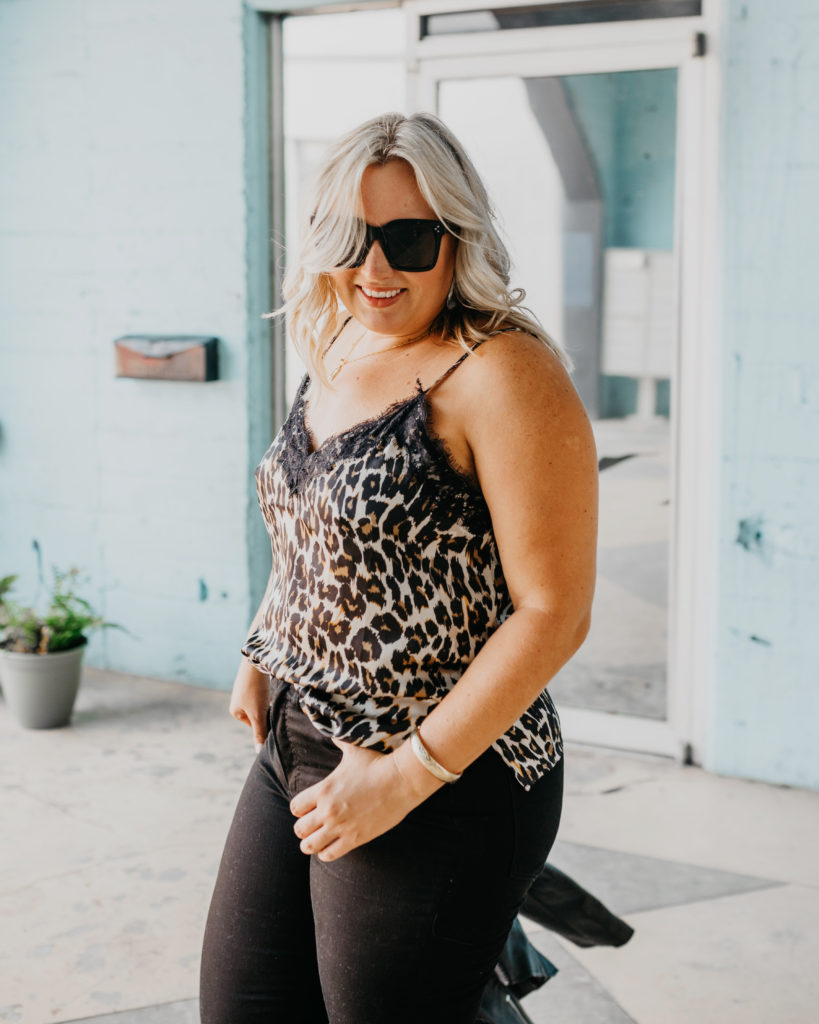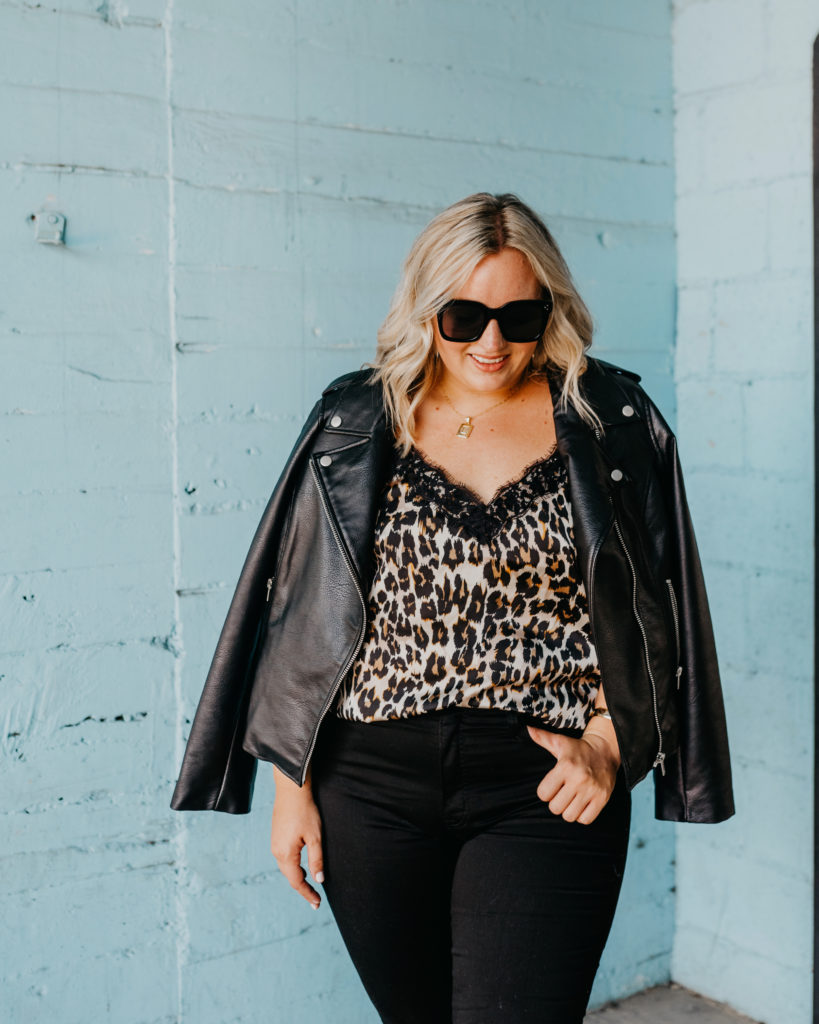 Leopard was a huge theme when shopping this year. I am beyond obsessed with this cami and tee that is $15. I love that they can be worn casual with jeans or paired with a blazer and pants or skirt for work. I am wearing a large in both.
Leopard Tee | Leopard Cami | Madewell Denim Jacket | Black Jeans | Sunglasses
The Nordstrom sale had great options this year. Like this camo army jacket. I think the outfit pairing was on point and made shopping a breeze, especially since I was not able to pre plan. Things paired together better than I have seen in past years.
Taking advantage of this sale is a great way to get what you will wear in the fall at sale prices. Many of the things are great styles that could be worn right now. I spent a little over $500 on all the pieces you see in this blog post. With all discounts that is about a 50% off savings. I was more thoughtful when picking out items this year. I wanted to make sure they were items I would wear over and over again.
Photos by : Jason Holland