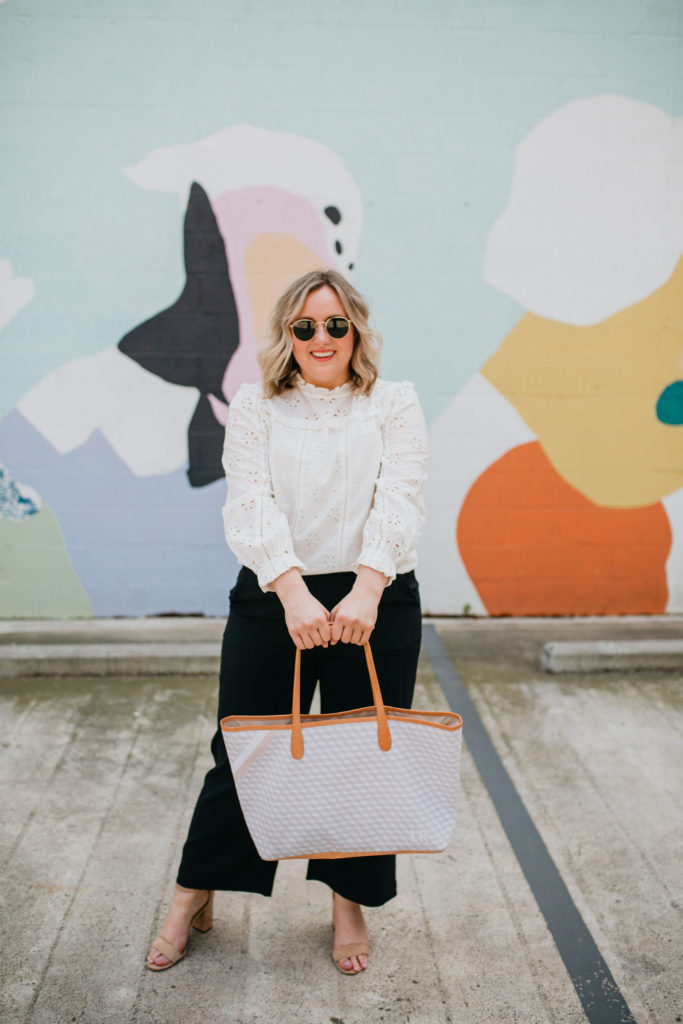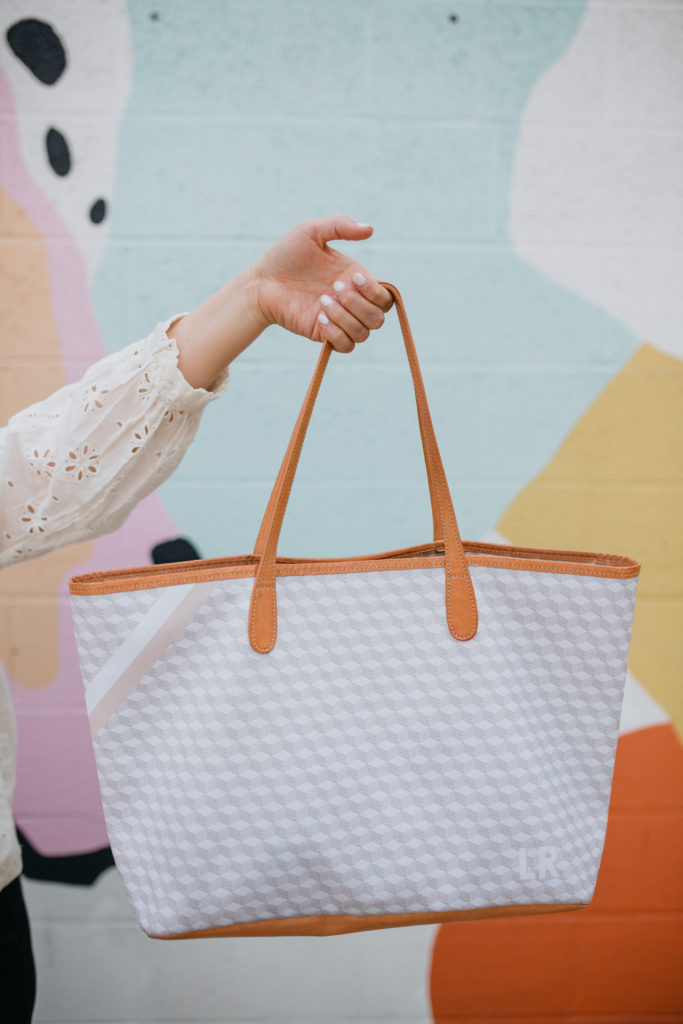 Top wearing a size large| Pants wearing a size large| Shoes | Sunglasses | Barrington Gifts St Anne Tote
Totes are a staple at any stage of life. I cant live without mine, especially my Barrington Gift St Anne Tote. I take it everywhere. To work, travel, weekend trips, and more. I also know having a quality bag is essential. It has to stand laptops, iPads, snacks, makeup, and even a change of clothes for this girl on the go.
If you are looking for the best Mother's Day gift, no need you look any further. No matter the age or the job a personalized tote will make someones life easier. I know my mom sure does love her bag. This gift comes in under $200 and is perfect for your mom who gave you life or the graduate in your life.
I love the light color of leather paired with the grey geo print. They have three leather color options, dark brown, black, and light tan. With over 40+ prints to pick from. You can also have it personalized with your monogram too. These bags are durable and can just be wiped down. I also love how they are weight tested and haven't buckled under pressure.
You can shop my exact bag or create your own custom color story tote. There endless options to make yourself or your mom the perfect tote. Please share your Barrington Gifts totes with me via Instagram by tagging me in your picture. I can't wait to see what you came up with.
Be the daughter of the year and get your mom a gift that will last her for years to come. Or if you are already a mom or a girl on the go, remember your important too and treat yourself to a great EVERYDAY bag that will take you everywhere you want to go.
This is a sponsored post with Barrington Gifts but all thoughts and opinions are my own.