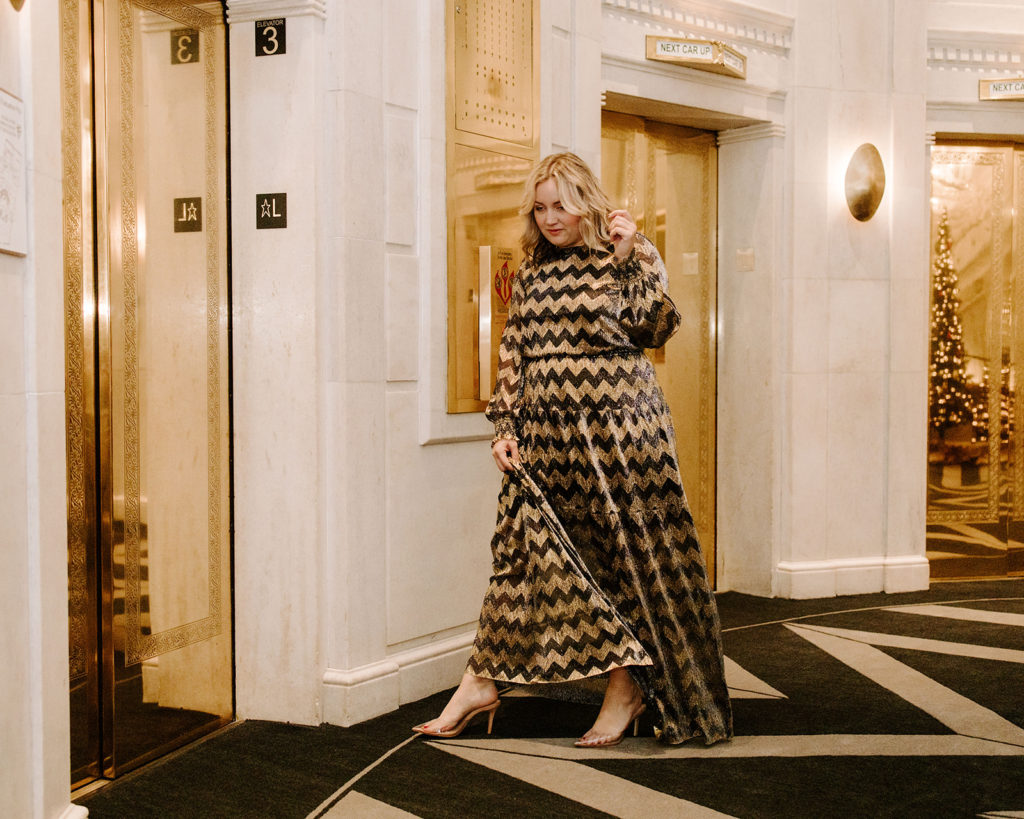 Don't put away the sequin and sparkle quiet yet. Winter weddings, black tie events, award season, and Mardi Gras is just starting. I love that festive fashion hangs around until March with so many events to get dresses up for. Here are two looks ( black tie and cocktail dress ) that are great investment styles that can be warn over and over and over again.
Nordstrom.com has all your formal and cocktail dress needs. Their selection is perfectly curated with color, style, and price points. Also their selection is not overwhelming. It's very easy to find the perfect dress for your event.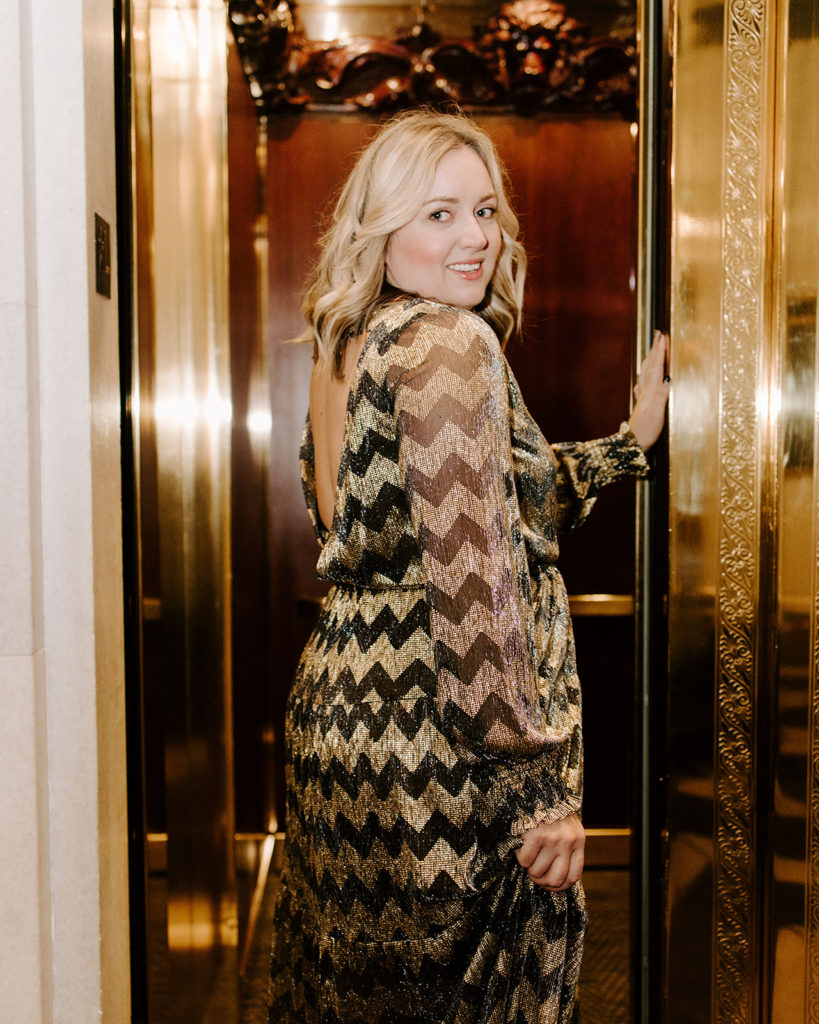 I am a creature of comfort. Being comfortable is more important than anything even when wearing a formal gown. When I got this dress and saw the stretch waist and open back and that I din't even need to wear Spanx, SOLD. Even better that it's under $200. I am wearing a size 12. But if I did wear Spanx these are my absolute most favorite pair.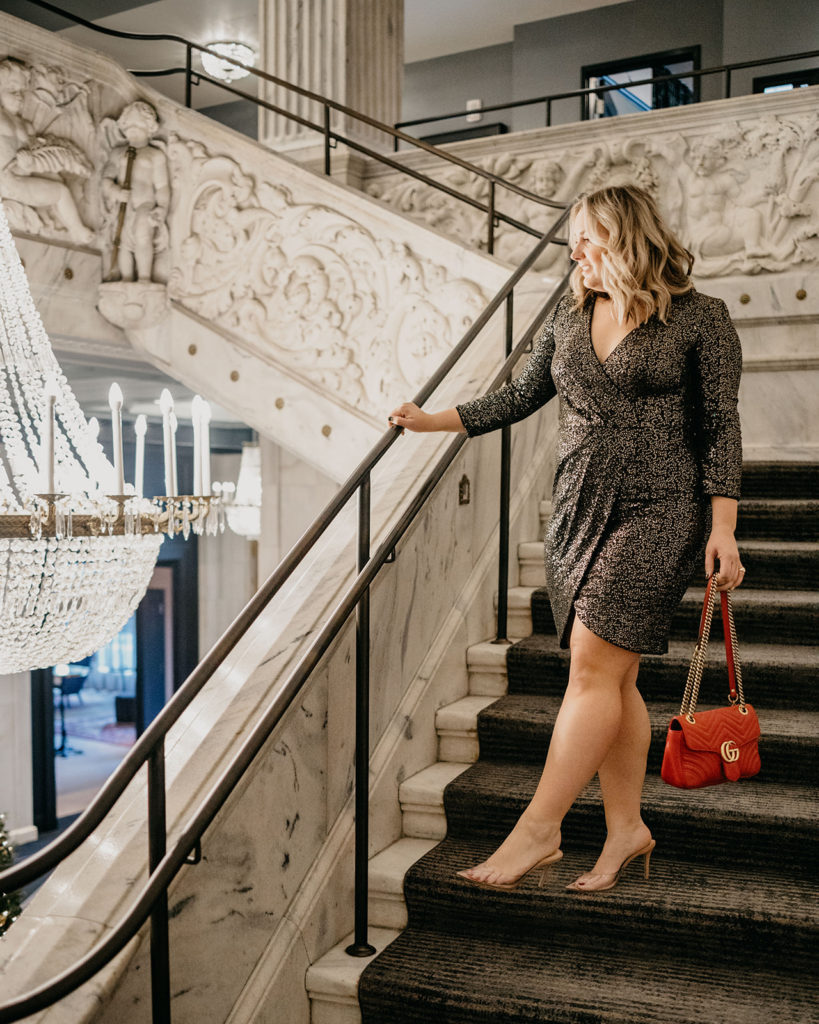 Its on Nordstrom.com and available for all your cocktail party events. This might be one of the most flattering dresses. The detail on this dress makes it special. When I am looking for a cocktail dress I want something with a lot of detail. The sleeve, tulip hem, and deep v-neck make for the perfect combo of a cocktail dress. I am wearing a size 12.
I added a pop of color with my bag. You can always go with classic black but adding color is always fun. If you are going to a work conference, celebration, award party, Mardi Gras, or any other fun event that needs cocktail attire this is your perfect dress. Don't think because the holidays are gone you cant wear sequin. You can sparkle all year long.

Thank you to Nordstrom for sponsoring this post. These are my own clothes, thoughts, and opinions about the products.