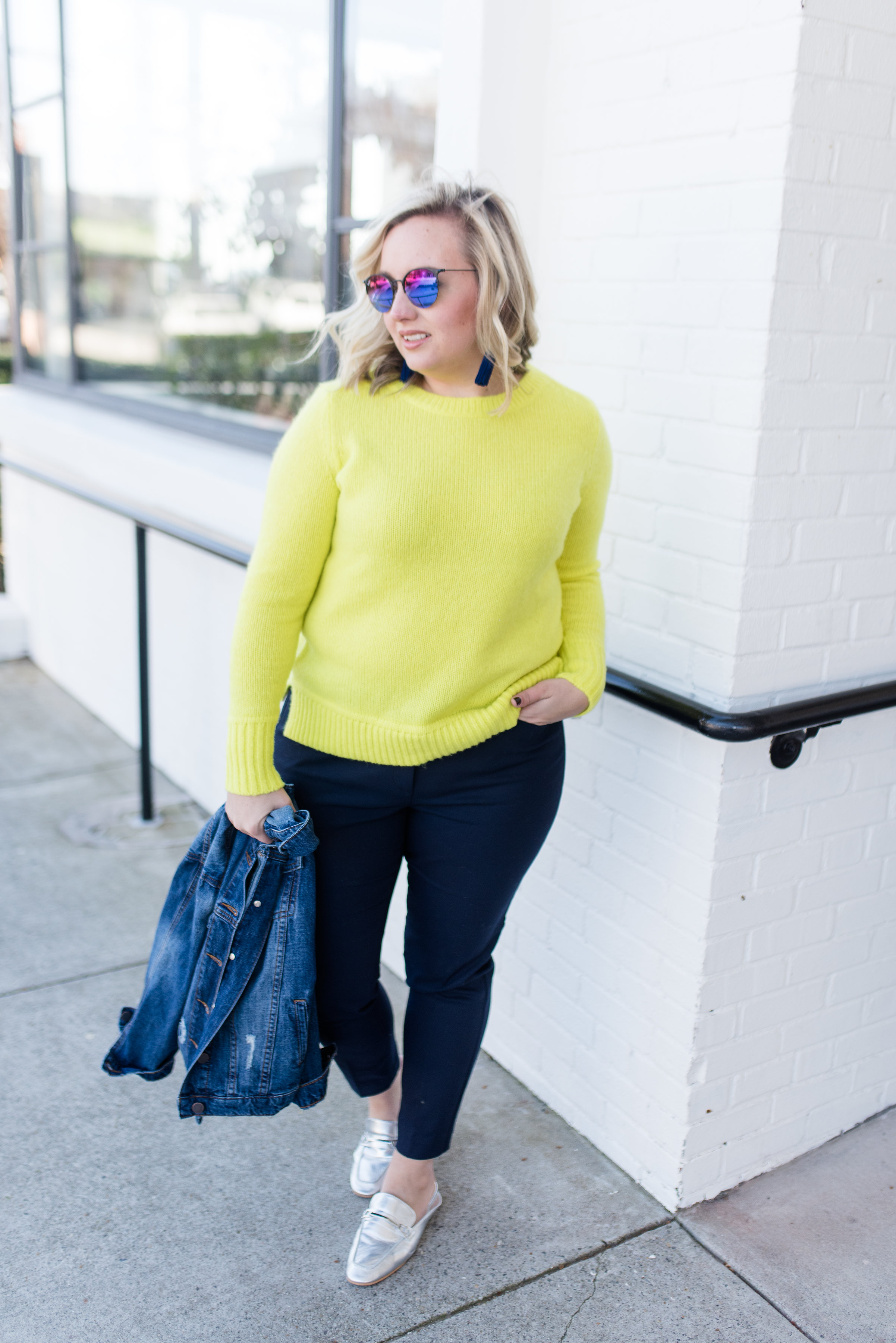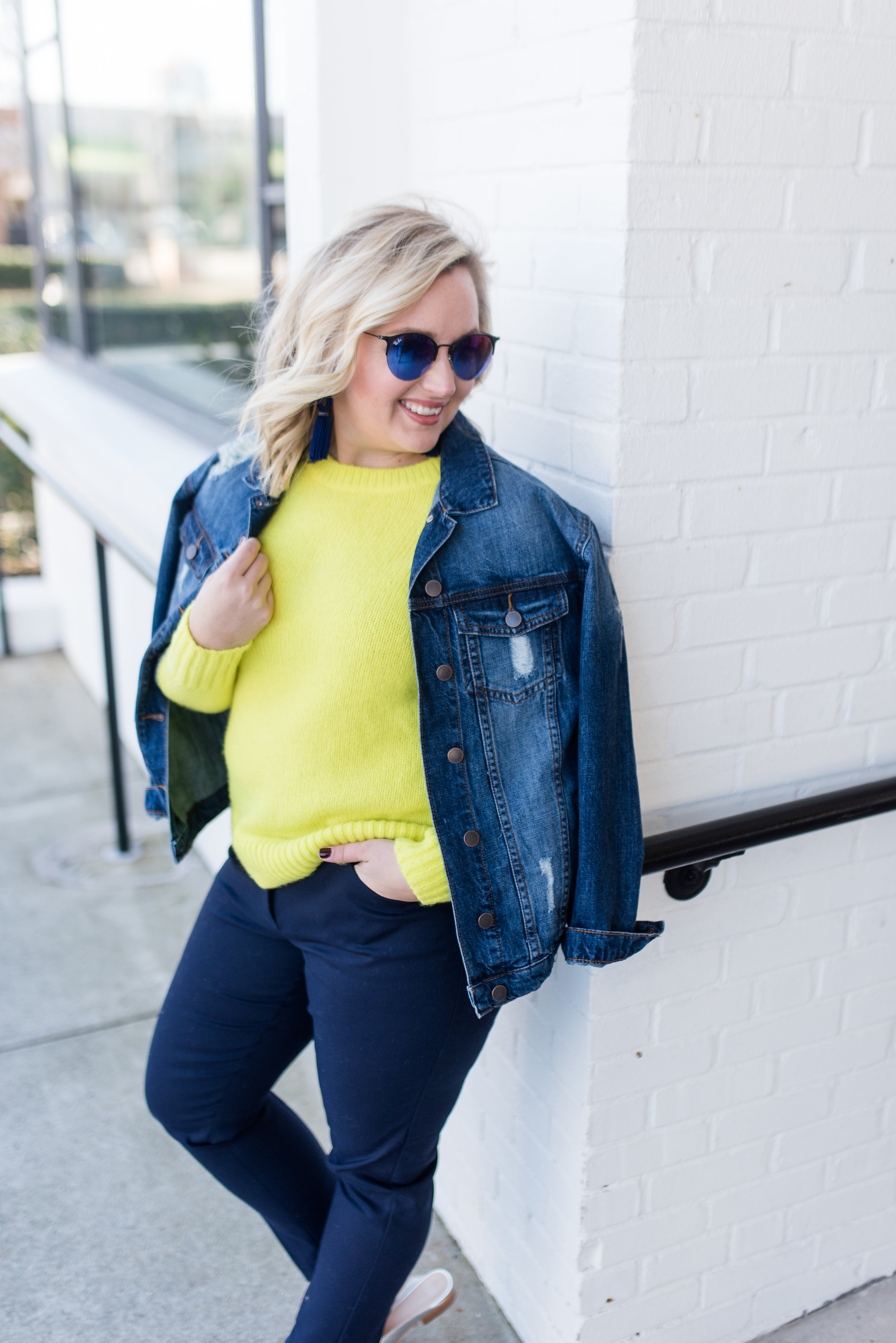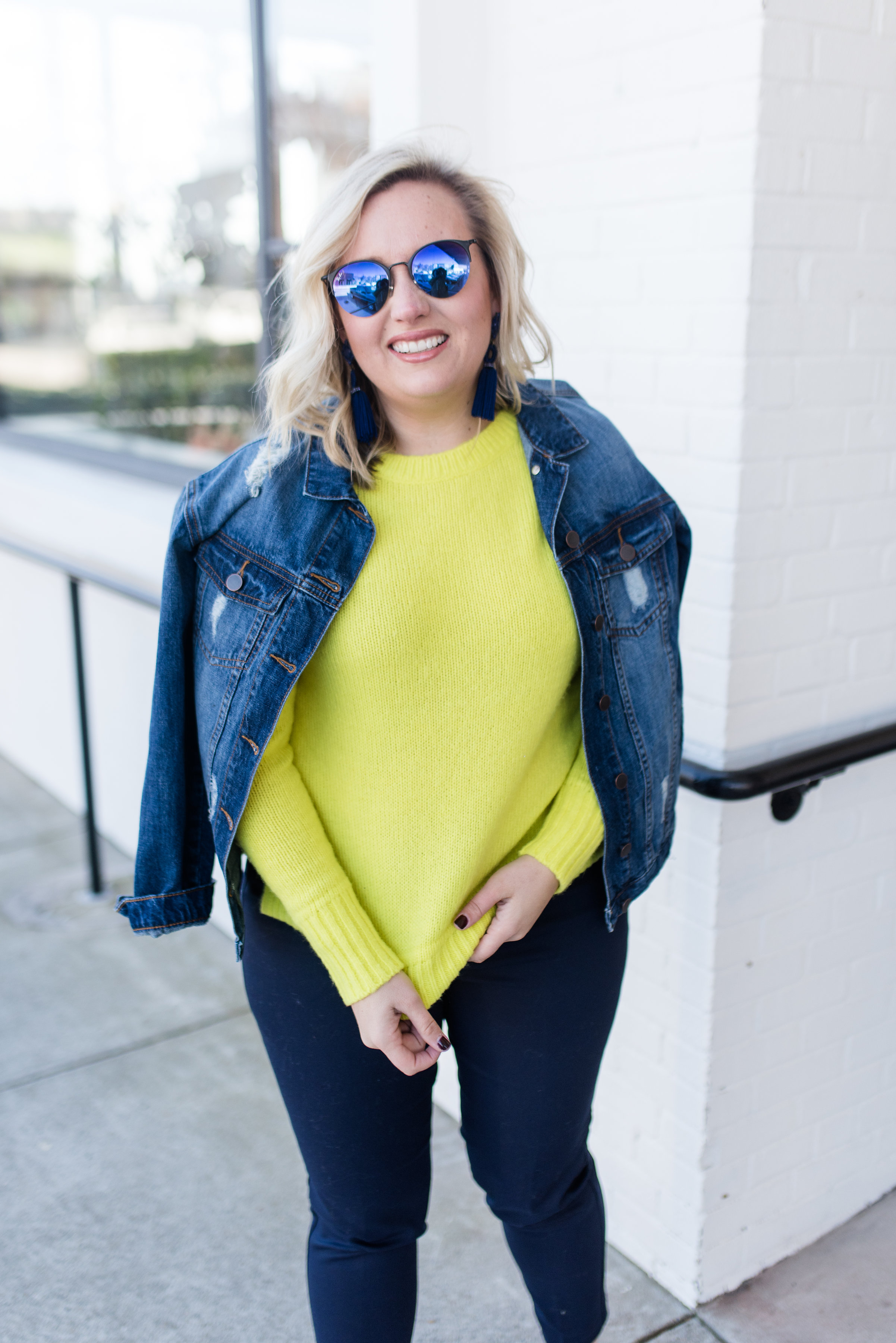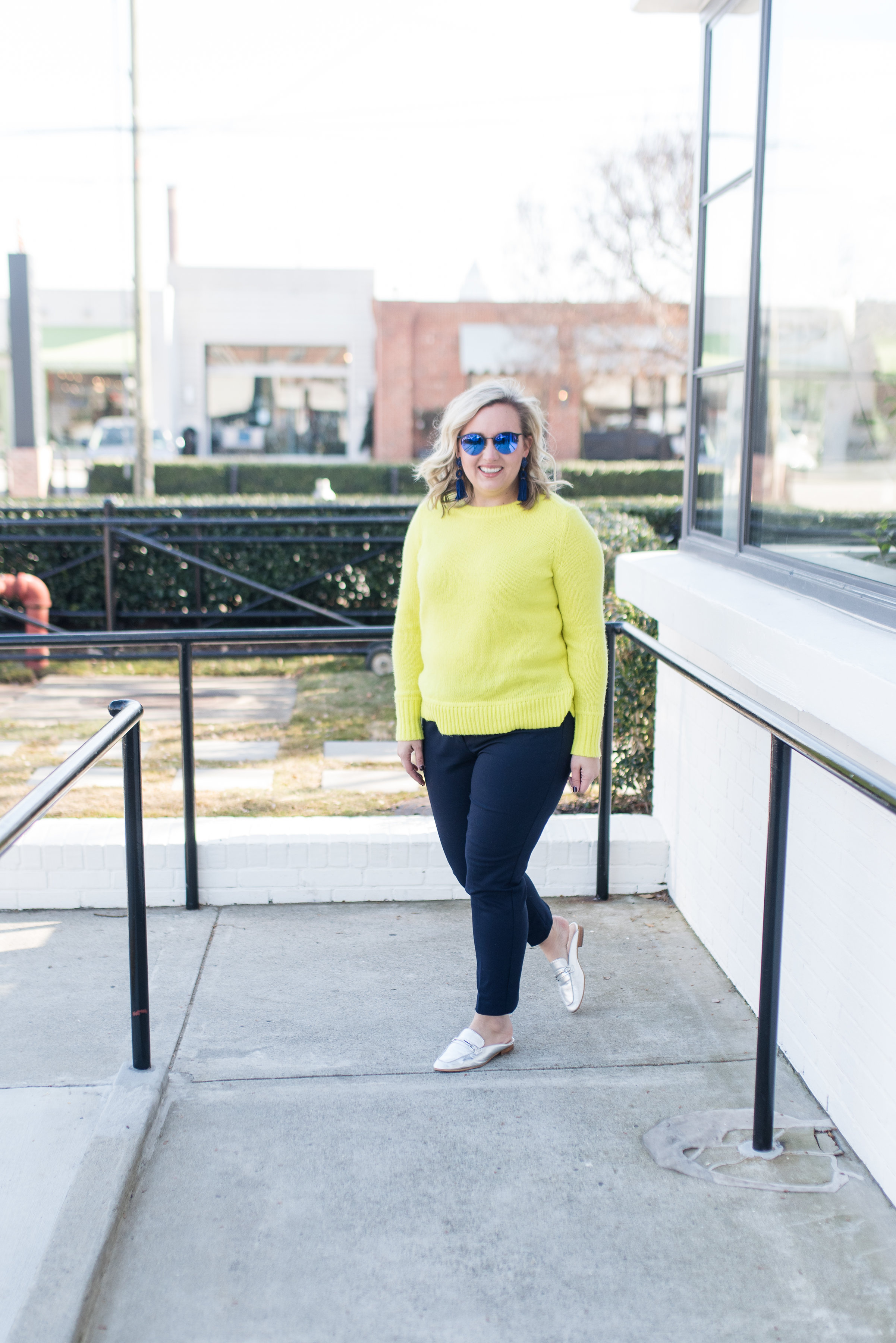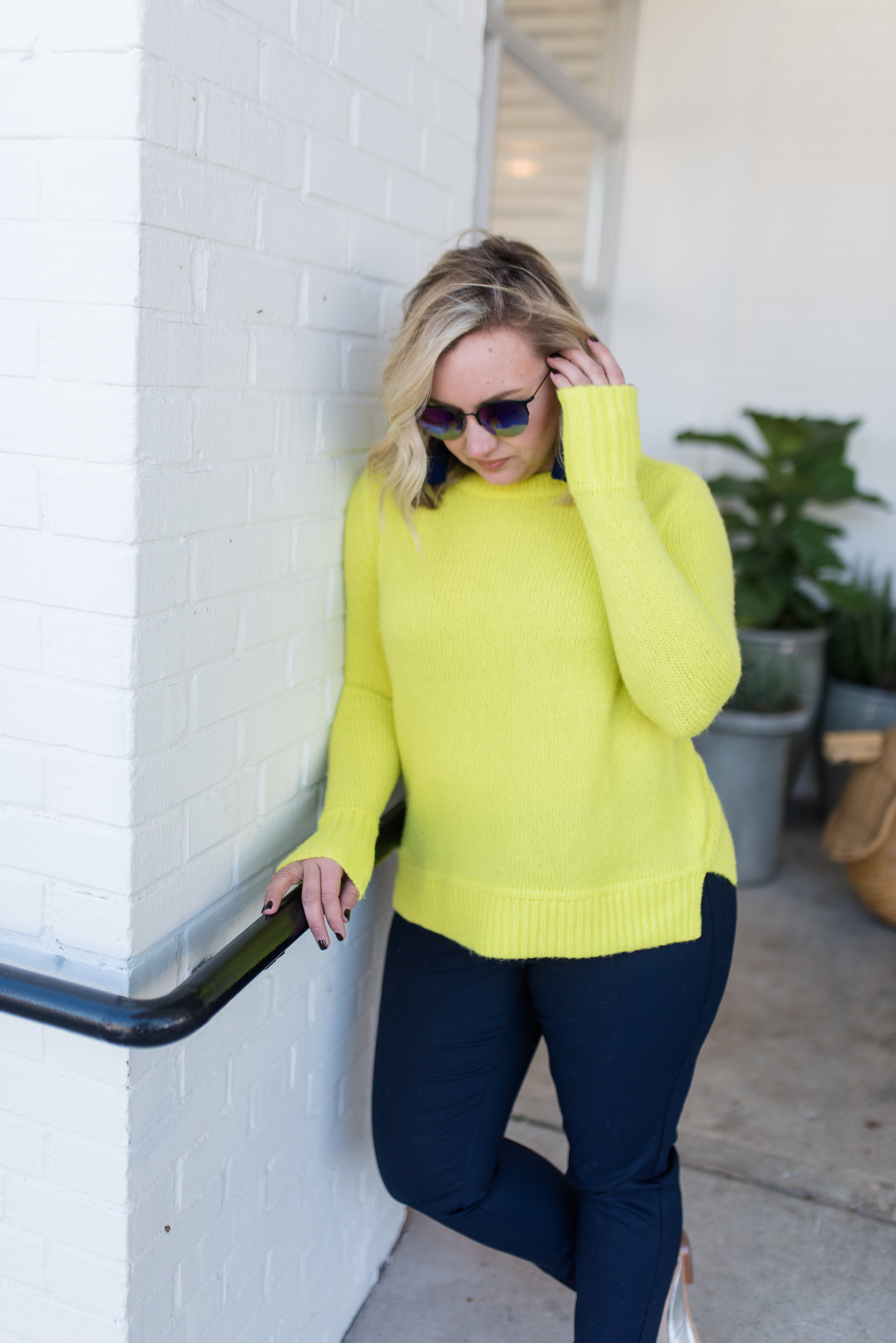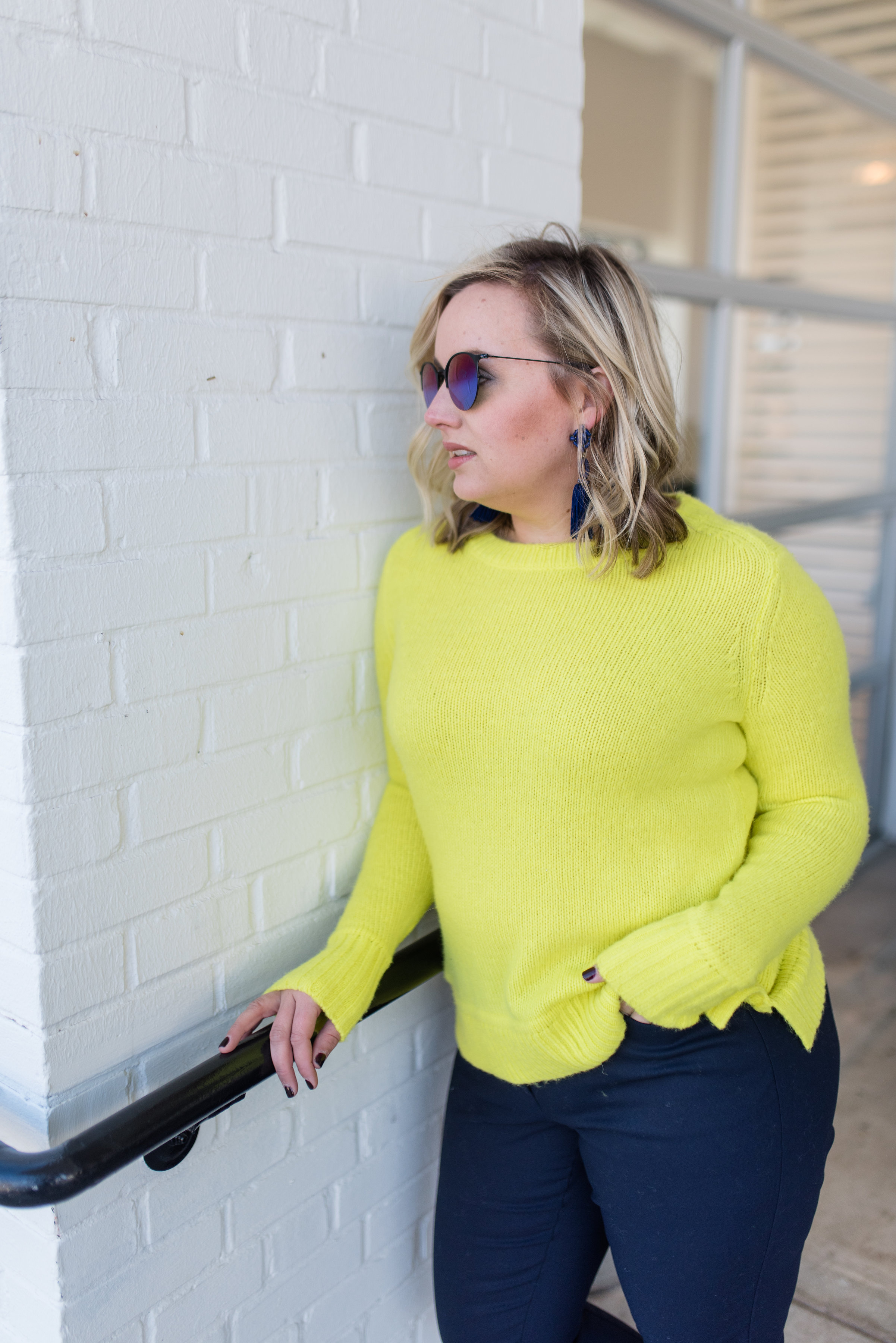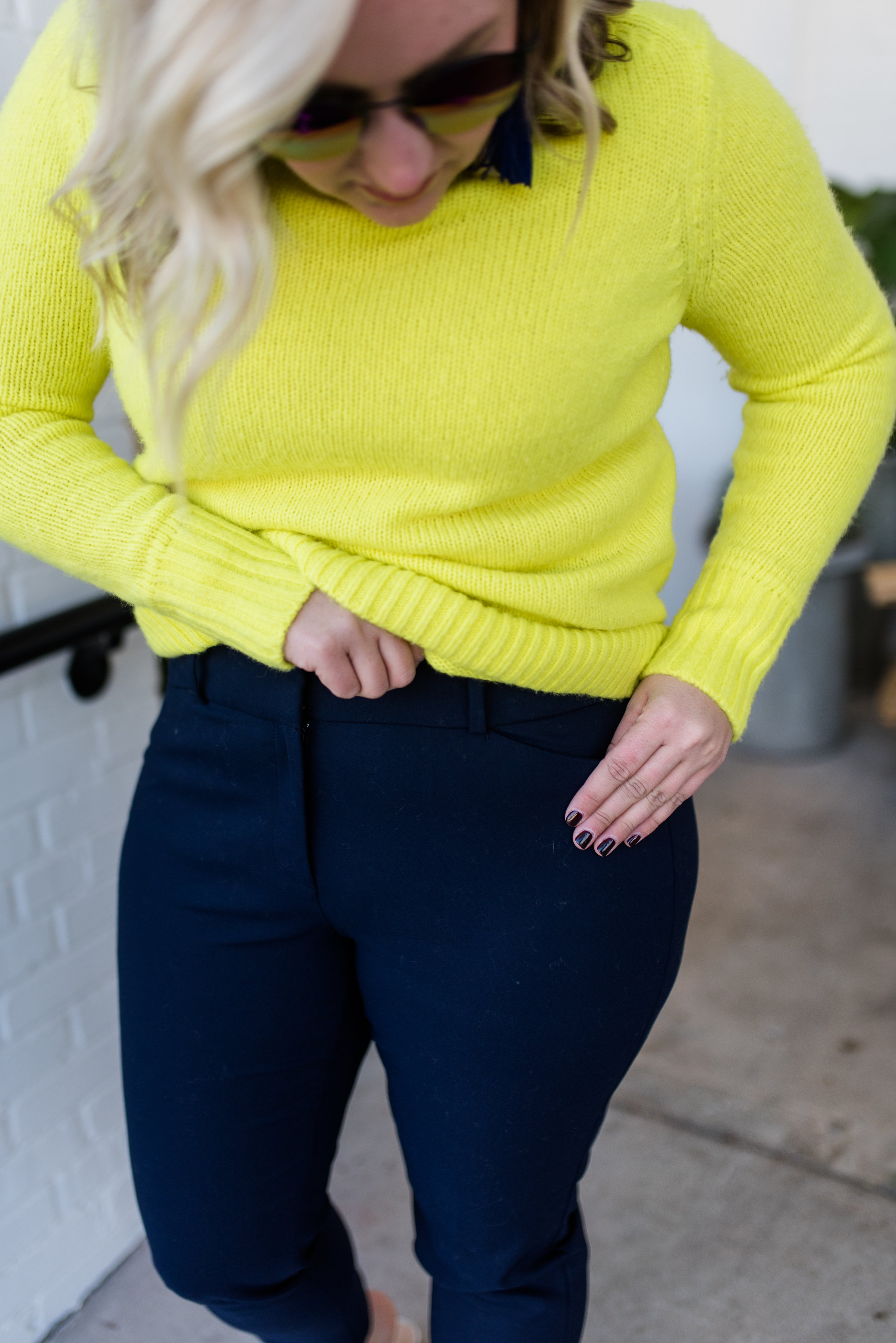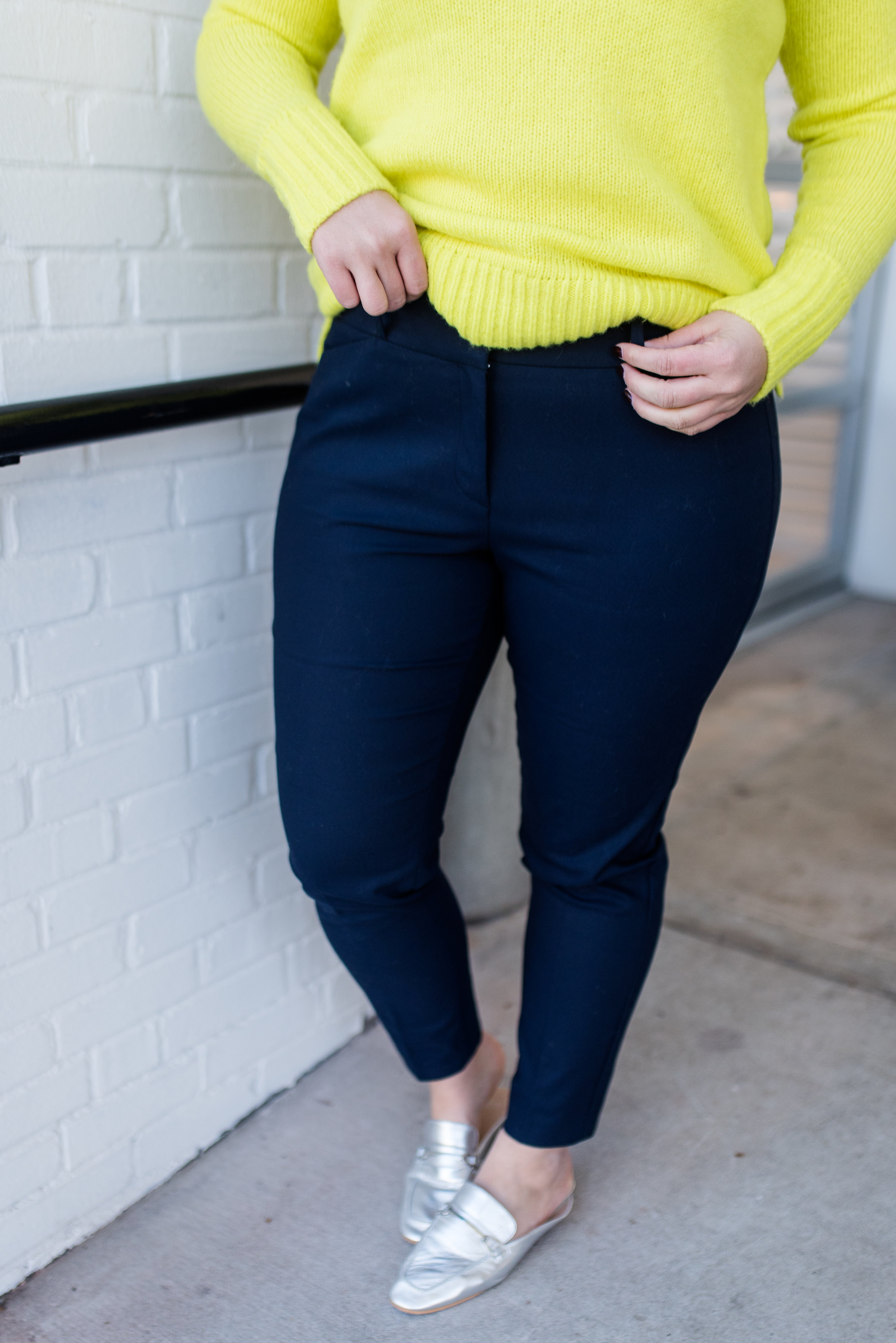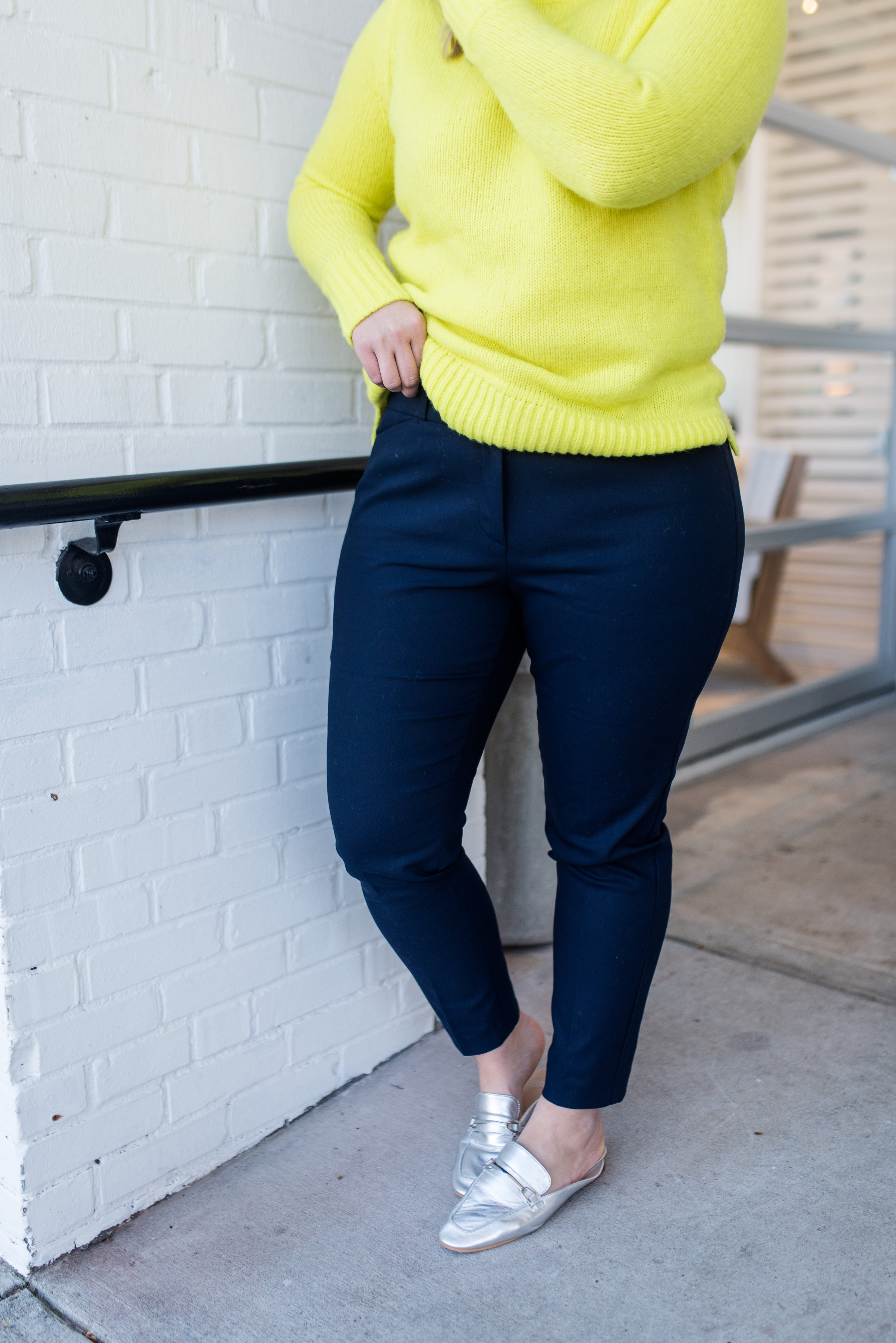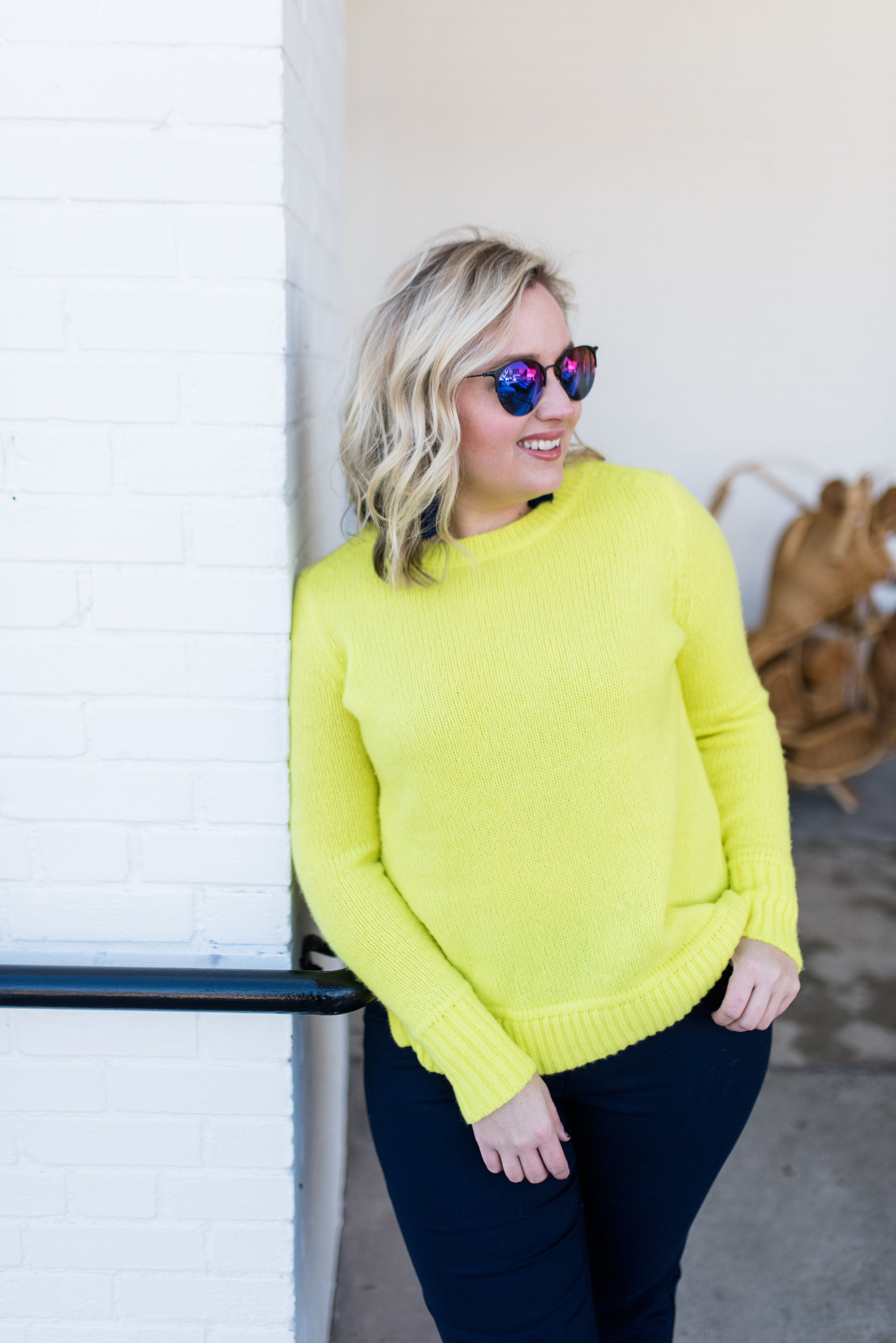 Pants | Sweater | Sunglasses | Shoes | Denim Jacket | Earrings

Girls listen up!! Who else is looking for something in your closet other than denim?  I just want to look a little more elevated with my look.   I don't want to stuff myself into a pair of jeans again.  I want to have a clean look.  I found exactly what I was looking for.  The perfect pant for all occasions.
This pant will take you places dressy, casual, work, date night.  You name it you can wear them to it.  The name of the pant is Julie.  It is for the curvier girl.  It fits smaller in the waist, with more room in the hips and booty area.  I just fell in love with them the second I got them on.  So much so I bought black and navy so I had them or every color pallet.  I bought my normal size 10.  There is no gapping at the waist and it fits perfect in the hips, which both are places I usually have trouble with.  Curvy girls you are not alone in the pant department.  With trail and error, lots of error, you will find the perfect pant.  I hope you trust that I have done my diligence and found you the best fitting pant.  For my non curvy girls the Marisa pant fits great as well.  It comes in most of the same colors and looks sharp as well.
Expanding your pant game will expand the options of how to wear your tops.  If you order these pants let me know your thoughts.  I also love to hear from you and how things fit your body.  I am wearing a size 10, they fit true to size.
Hope everyone has had a wonderful and lazy snow day.
photographer | KVC Photography
with LOVE