Shop small with Rusted Arrow – 3 Easy Steps to Create a Beautiful Thanksgiving Tablescape!
I love Tablescapes! They are so simple to do, inexpensive, yet packs a big "wow" factor! The products I used to make this beautiful tablescape are from one of my favorite small businesses located in Downtown Pensacola, Rusted Arrow Mercantile. How cute are those turkey placemats?!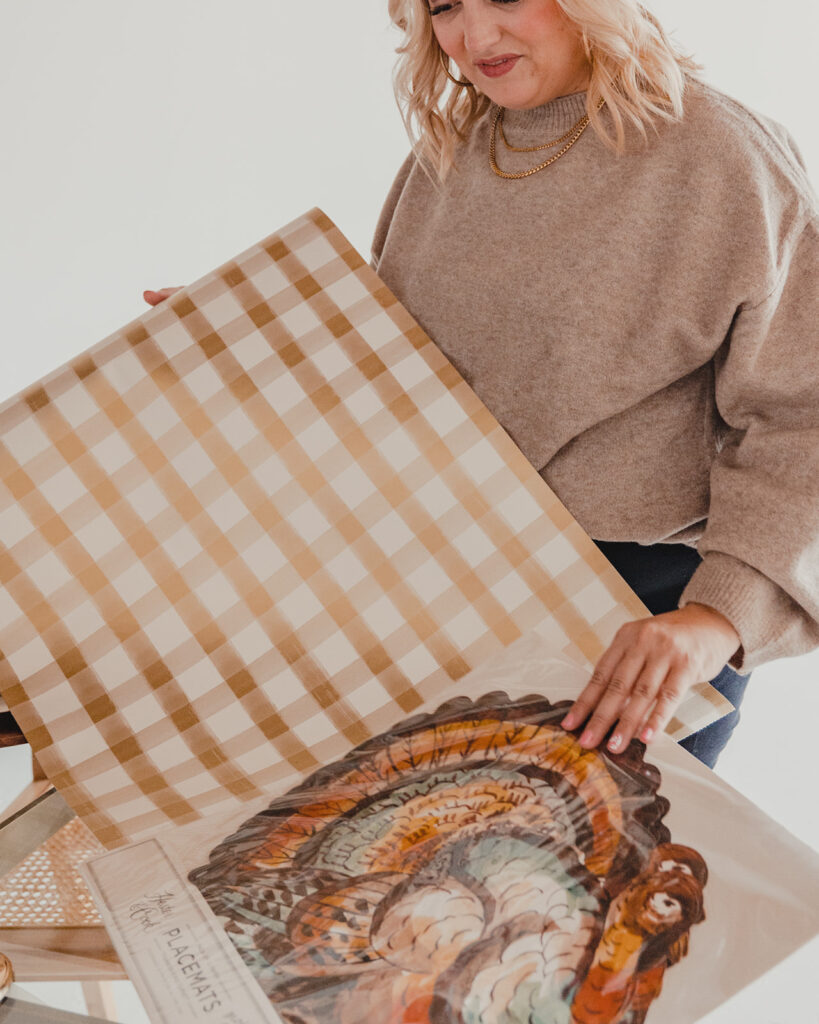 Setting up the perfect tablescape is simple with my three easy steps. You will wow your guests…while still being able to see each other's faces! The best part, you can use these items again!
Table Runner / Turkey Placemat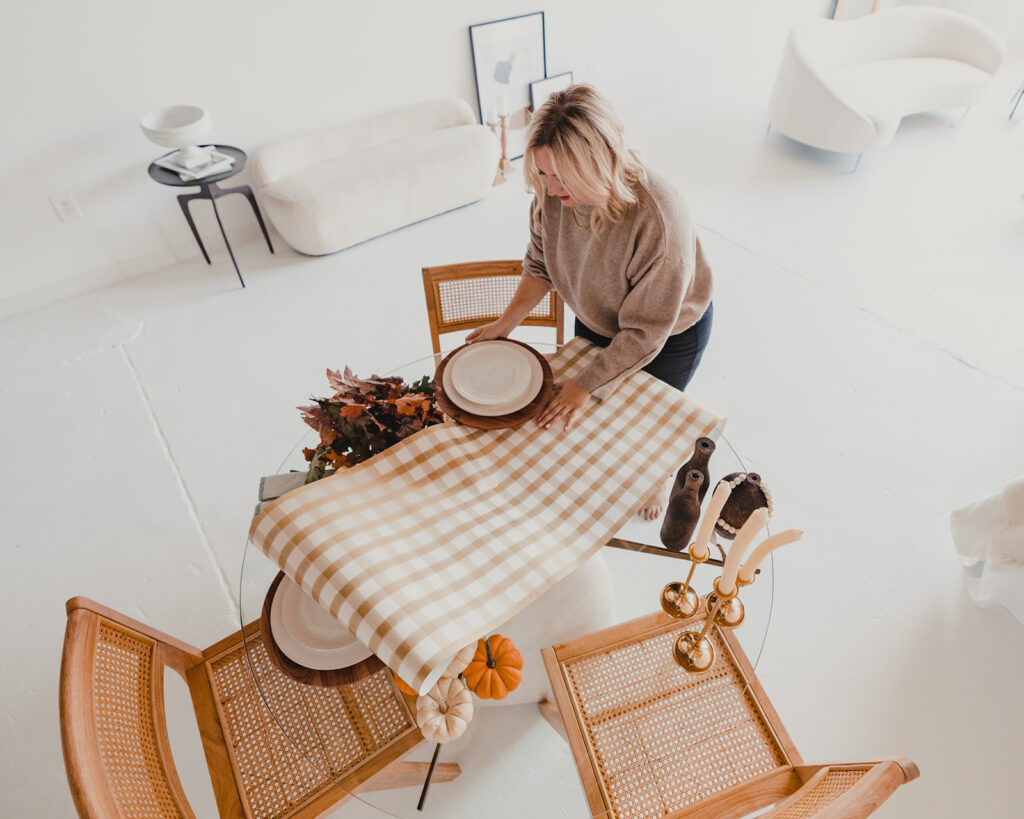 Step 1: Start with a base.
A printed table runner with placemats is a great base. I chose this gold check pattern with a turkey placemat. My tip is to start building your tablescape from the center and move outwards.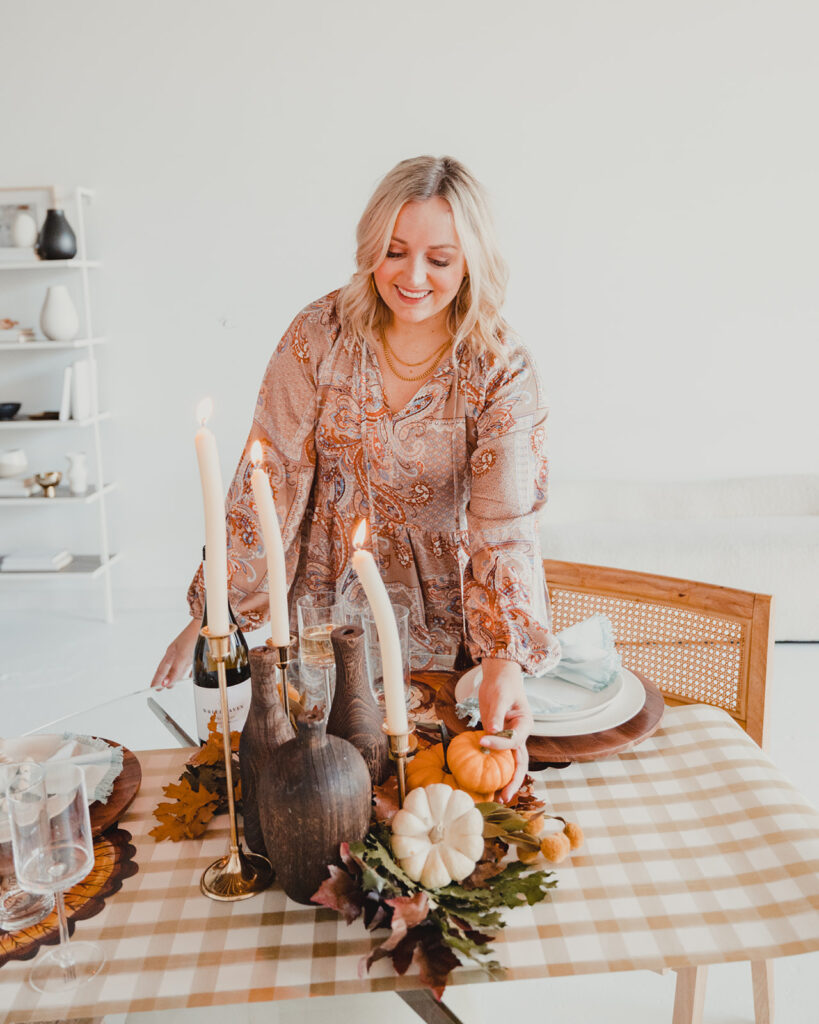 Step 2: Create a triangle effect with different textures.
Here you see I created a triangle effect by using candlesticks, pumpkins, and wood vases. I like using pieces of different heights and colors and think these work really well together!
Step 3: Add around the bottom.
There are so many options for this! For this theme, I wanted to add fall leaves and florals incorporating pops of orange and white, with small pumpkins. I think it adds a big punch while taking up little space.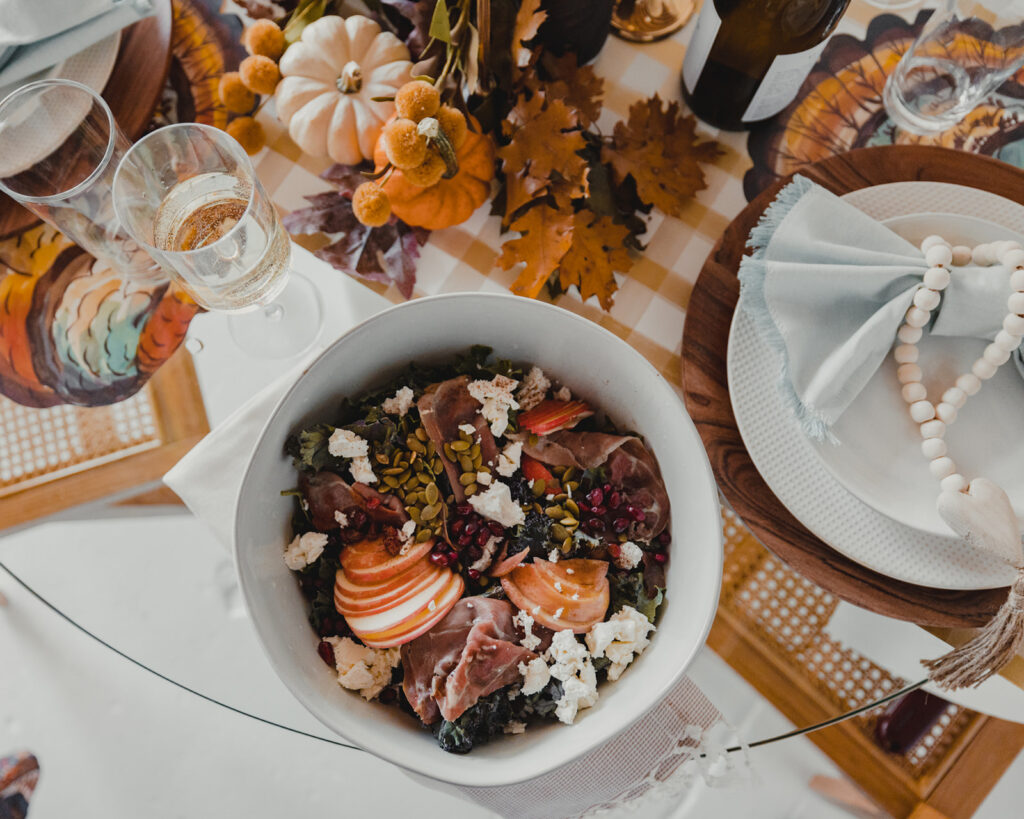 Thanksgiving is right around the corner. Even if you are having a smaller gathering, you can still have a simple, beautiful, and inviting tablescape that will make your guests feel warm, welcome, and festive. It's the small details that can go a long way!
Check out these tablescapes sponsored by a small business in Downtown Pensacola, Rusted Arrow Mercantile. This store has all your tabletop accessories, from disposable table runners to beautiful centerpieces that can be used all year long.
Need Thanksgiving Outfit Inspiration? Check out my Thanksgiving Day Outfit Ideas!
Photos by : Jason Holland Photo