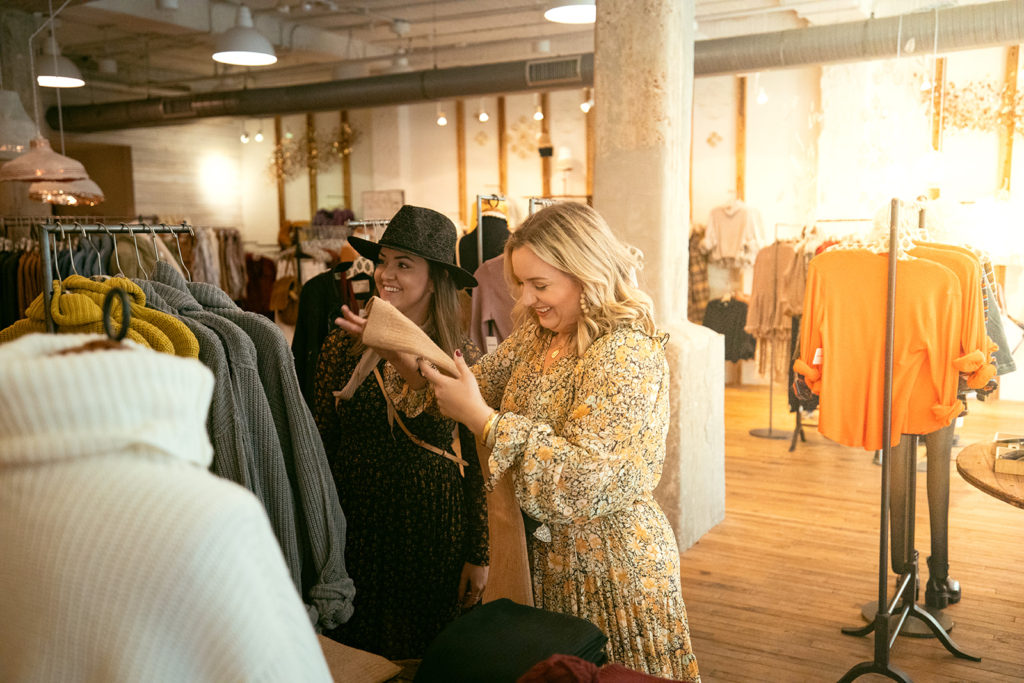 I don't know about you but I miss the days of going into a store and browsing, touching, and feeling all the beautiful things I might want in my life. Shopping online is just not the same for me. But I know more and more it has become our new normal.
Shopping online can be fun especially with the help of an influencer. We love to test products, try on looks, and put together fun outfits for you. We do this because we love to help you make smart purchases. Also its nice when you see something on a body type much like your own. I love being part of this community that can bring online shopping to life for you.
With that being said during this quarantine store are offering crazy good sales right now for in season, spring and summer, finds. Here are a few stores I am shopping at online.
I also want to remind you how important it is to share the shopping love with a favorite local store or two. Being that my family owns a local specialty clothing store, Flyp, I know how important it is for their survival to shop local. Even just one purchase during this quarantine to a local store will make difference. They will go above and beyond to make sure you are well taken care of and get your items even if they hand deliver them to your home.
Online Stores







Shop Small Business
Indigeaux Denim Bar : up to 80% off sale items + 20% off full price items no code necessary
Red Dress Boutique : Free shipping on orders over $75
Waiting on Martha Home : Free shipping and curbside pick up on Tuesday and Fridays if in Atlanta
Rusted Arrow : Great for easter gifts located in Pensacola, FL
Sweet Caroline Designs : Stationary for snail mail
Lilly Jane : Great gifts to send people you love during this time