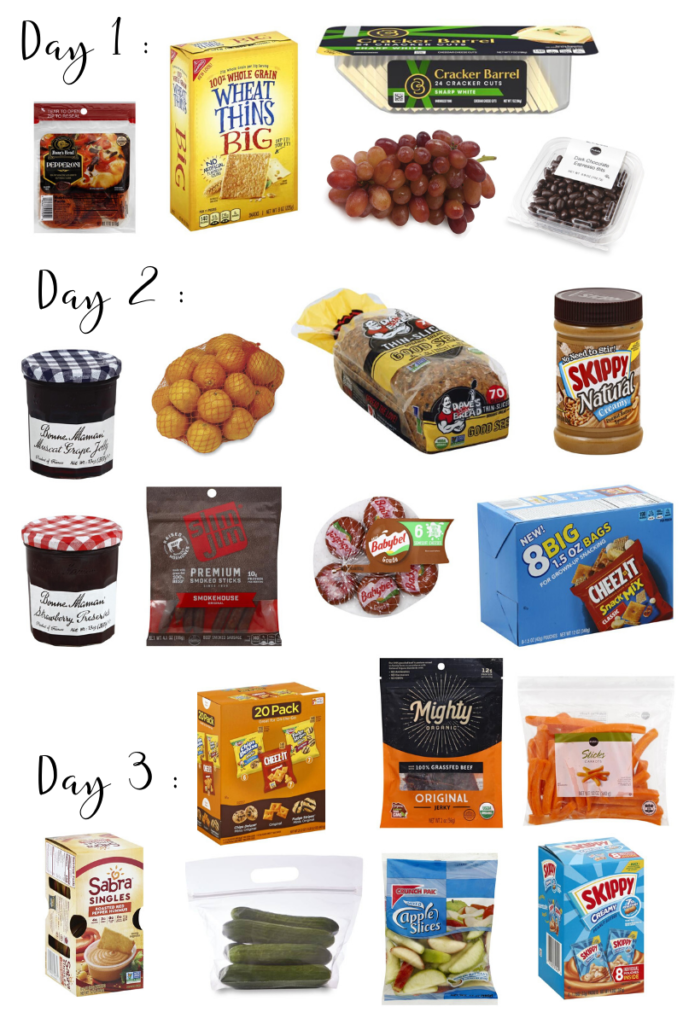 This year we decided to pack our own food. We feed 5 adults for 3 days breakfast and lunch for under $150. That is less than $10 a day. Above is pretty much exactly what we packed each day. I have also included a grocery list to help you adjust to your family.
It is not advertised that you can bring your own food into the park but you can now bring water bottles, refillable bottles, and your own food. We packed our food each day in a cooler backpack and reusable sandwich and snack bags.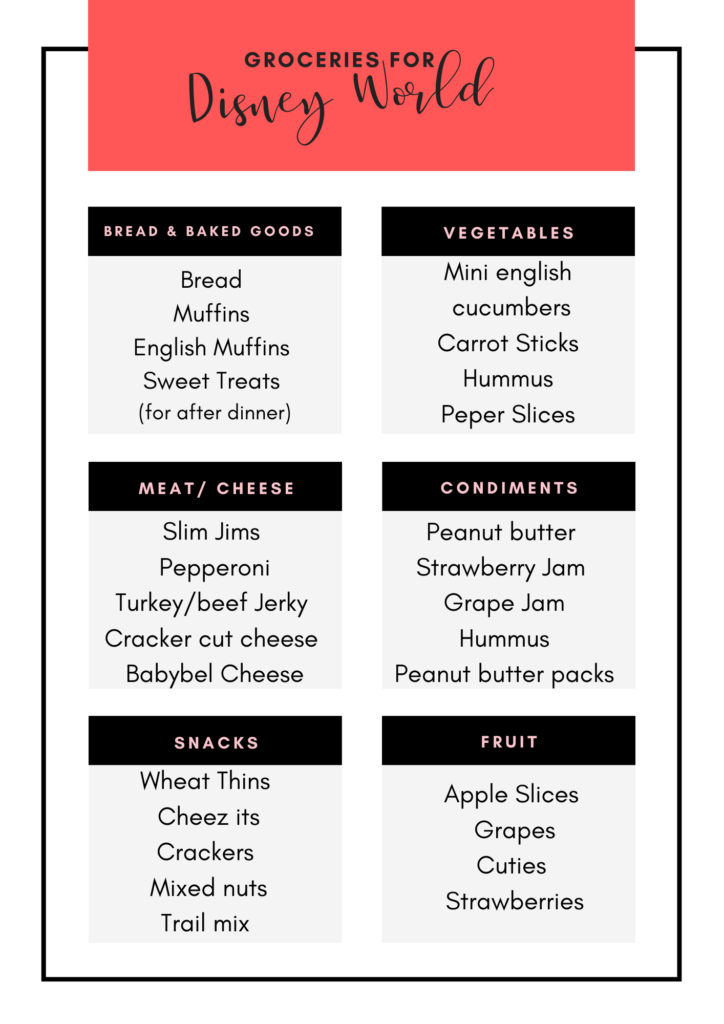 Star Wars : Rise of the Resistance
– Be at the park by 6:30 (no need to get to the park before 6)
– If taking in bags be there at 6:15
– When you go in stand back by first aid or the stroller rental spot on the left (not a lot of people in either spot)
– Trick stay clear of large groups of people
– Be in the app at 6:59
– Follow screen shot of what to do.
– Once you get your group if you are not in the first group go ride other rides. You have 2 hours before your window closes.
Extra Tips for all things Disney Parks
Fast passes
– Book all fast passes early in the day
– Once you use your 3rd pass you can get new fast passes for different rides
Transportation
– Uber to the parks in the am and catch the busses at the end of the
– Going to magic kingdom get dropped off at the contemporary and walk over to magic kingdom