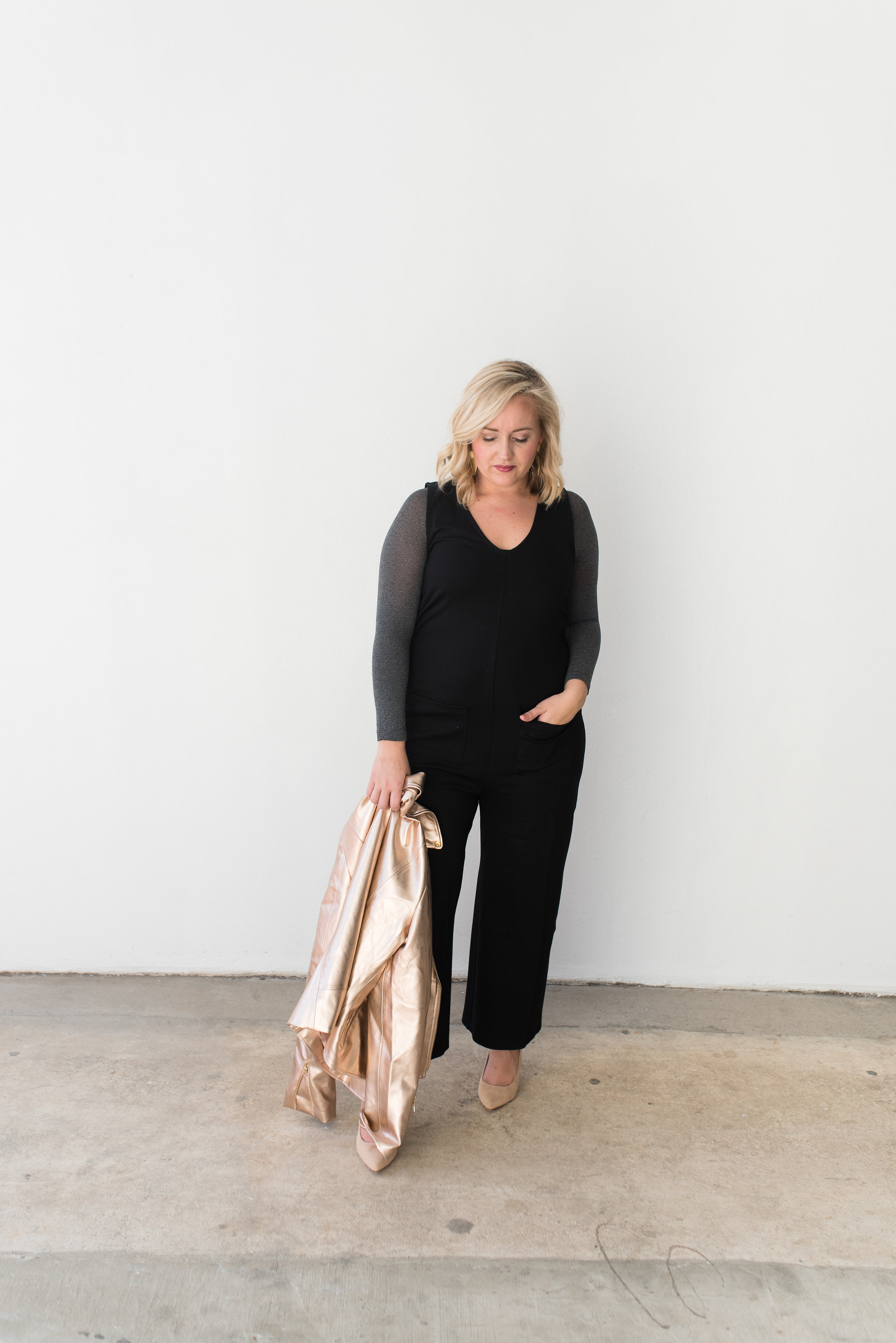 Ever heard of such a thing?  Arm tights are now a thing.  They help transition clothing from one season to the next or from hot to cold.  So as went are entering this massive cold front I thought I would talk about arm tights.
So really this jumpsuit is sleeveless and because of arm tights it now has sleeves.  I would say these do the trick of giving you a sleeve.  The actual piece is pretty small like tights start out.  Its also a crop top style so you don't have to worry about it rolling up under your outfit.  I think I am going to start using these more to give myself a sleeve.
I think these have multi purpose.  One is to move and outfit into another season.  Two if you hate your arms these give you a sleeve and slim your arm down.  Three can totally transform an outfit.  If I was rating these I would give them a 4 star.  They are a little short for a long sleeve but that is my only complaint.  It was easy to pair back with outfits I already had.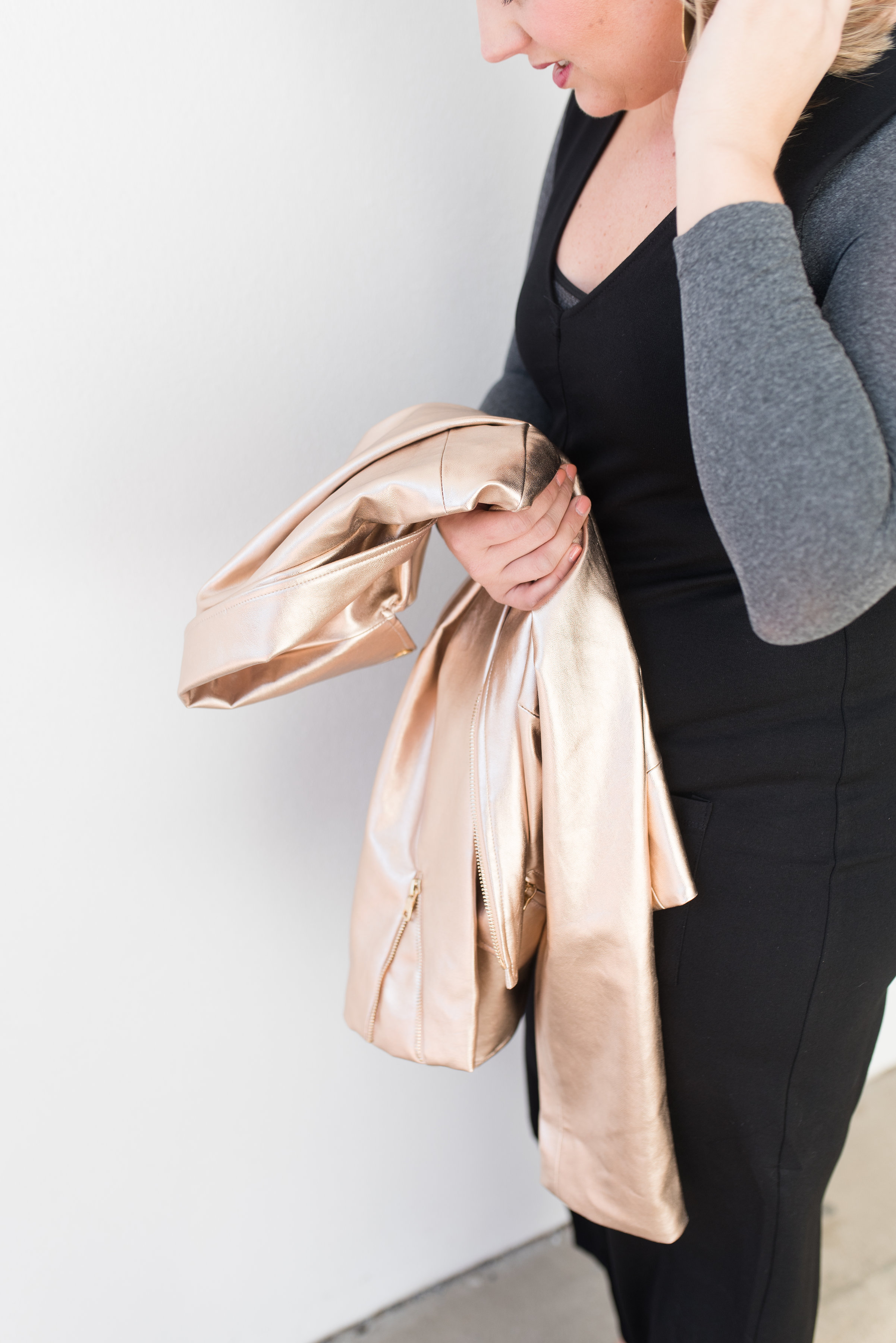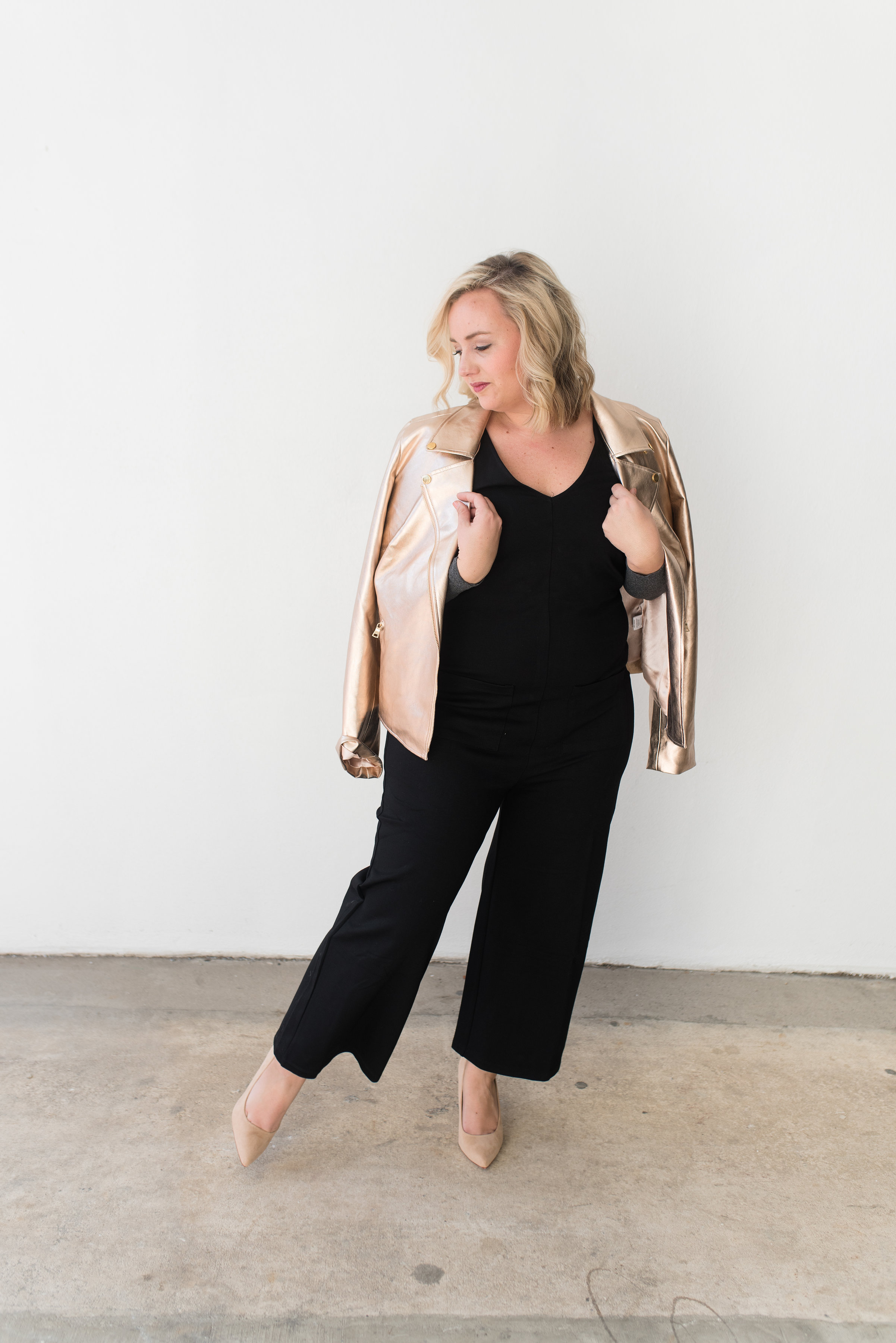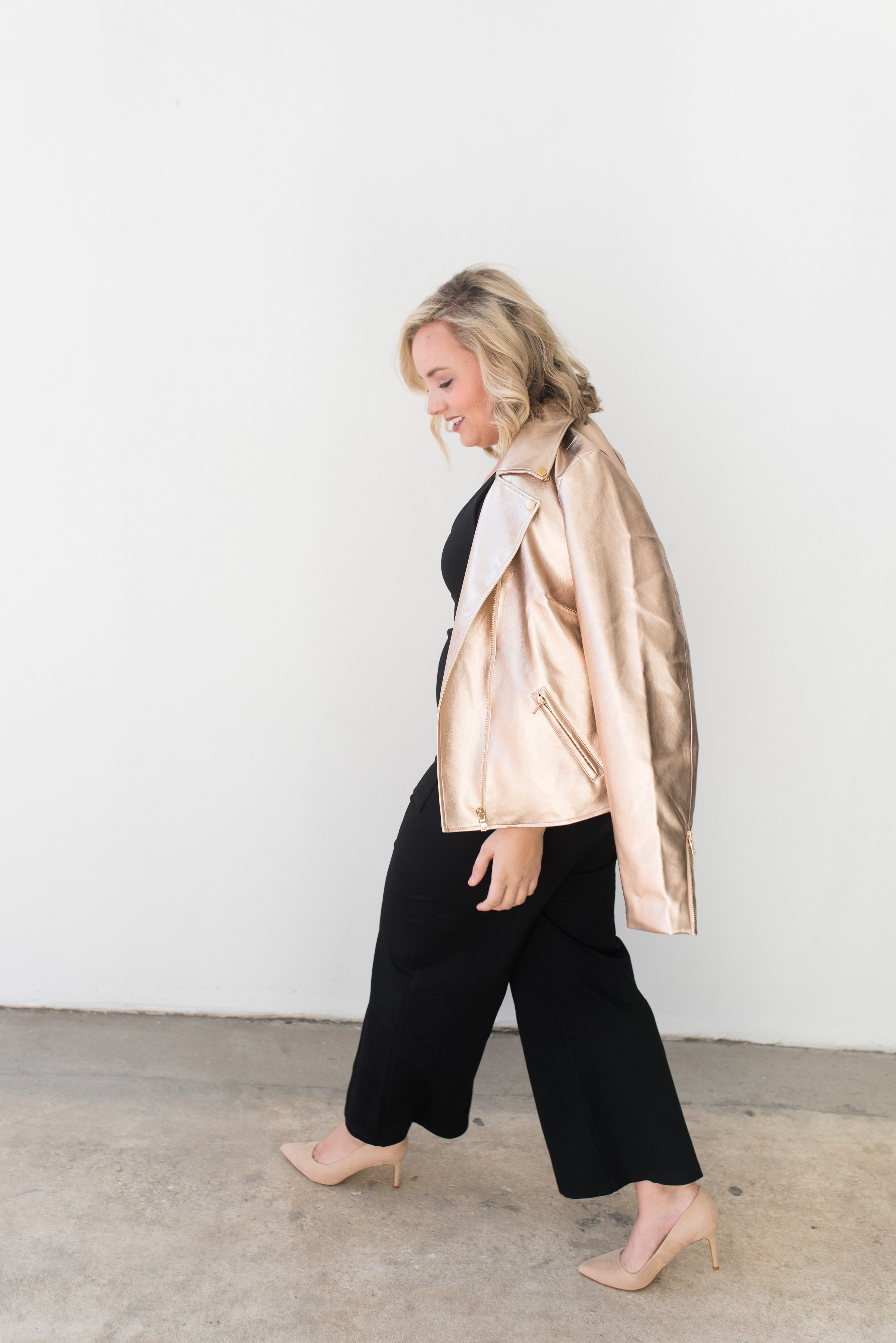 This jumper is the perfect day to night look.  I think wearing it to the office with a cozy cardigan, turtle neck, or blazer and then switch it out for a fun rose gold motto like above gives you a hot date night look.  So what about y'all, are we into jumpers, rompers, one piece looks anymore?   Please comment below.
For reference I am wearing a size medium in the jumpsuit and a large in the arm tights and jacket.
photographer | kvc photography
jumpsuit | arm tights | heels | motto jacket | key ring wallet
with LOVE from staying warm with Clover